There are many things to do in Cusco, Peru that you could easily spend a couple weeks in this Andean City and not get bored. Cusco is best known as the gateway to Machu Picchu but this list is about all the Cusco things to do that isn't the famous Inca ruins.
Of course activities like trekking the Inca Trail, trekking the Salkantay Trail, exploring Sacred Valley to places like the Maras Salt Mines, visiting Machu Picchu and rainbow mountain are awesome activities to do around Cusco. Therefore, they will not be on this list as they are some of the best day trips from Cusco and this list is immediate things to do in Cusco city.
For full transparency, I have sprinkled some affiliate links in this post.  As an Amazon Associate I earn from qualifying purchases that gives me a small commission at no extra cost to you if you decided to make a purchase.  As always, I would never recommend a product or service that I didn't truely believe in.  All proceeds go to keep Jess traveling and coffee ☕️.  I thank you in advance.
Cusco is one of the oldest continuously inhabited cities in the Americas starting from around 1200 CE for the Inca people. Once the capital of the Inca empire, today Cusco is the cultural capital of Peru and one of the most popular places to visit in Peru.
After spending nearly three weeks in this adorable, cobblestone town I wanted to put together a list of the top things to do in Cusco to inspire your next visit to this South American city.
17 Best Things to do in Cusco, Peru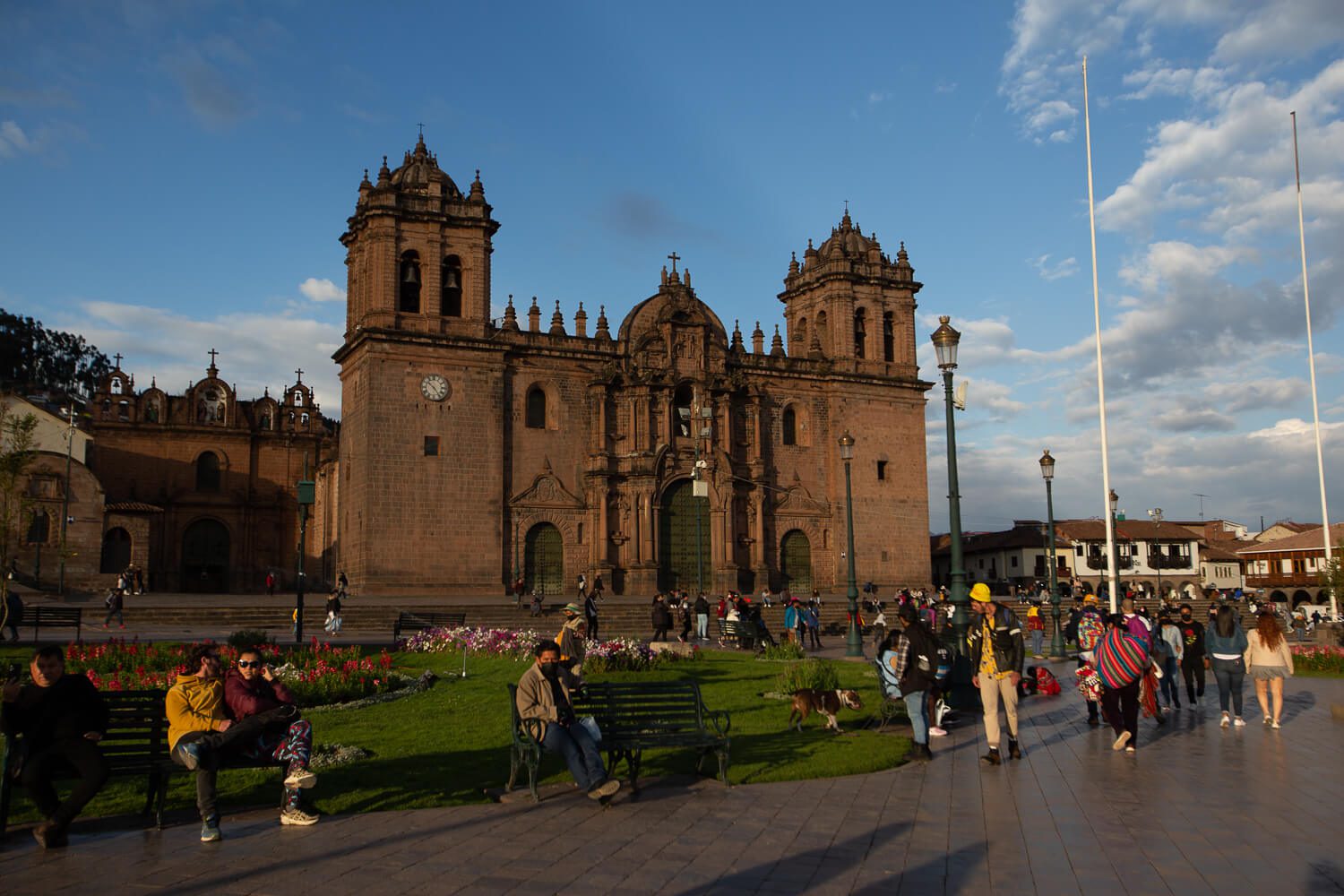 Plaza de Armas is the main square in Cusco that marks the center of the city. You can't explore Cusco without running into this busy and inviting space. Inside the plaza are two of Cusco's most iconic buildings the Cusco Cathedral and the Church La Compania de Jesus.
The square is lined with tasty restaurants, clothing soups, massage parlors and tour operators. The fountain on the inside of the square is surrounded by beautiful kept gardens and has several benches relax at and take in the sights.
You can't visit Cusco without wandering around the historic San Blas neighborhood. As you wander, you'll see dozens of cute cafes, workshops and restaurants. It's often referred to as Cusco's Bohemian neighborhood.
As you walk around you can watch artists paint, finish ceramics, weave, and knit. This is one of the best places to buy locally made art and crafts. After you've checked out the local art scene, pop into a cafe, eat a healthy meal or just keep roaming the steep streets. The San Blas have a way of making you feel right at home.
If you wish to experience a beautiful sunset, I mean who doesn't, with a panoramic view of the city of Cusco, then be sure to check out the San Blas viewpoint, located a few minutes away from Plazoleta de San Blas. This is one of the best free things to do in Cusco.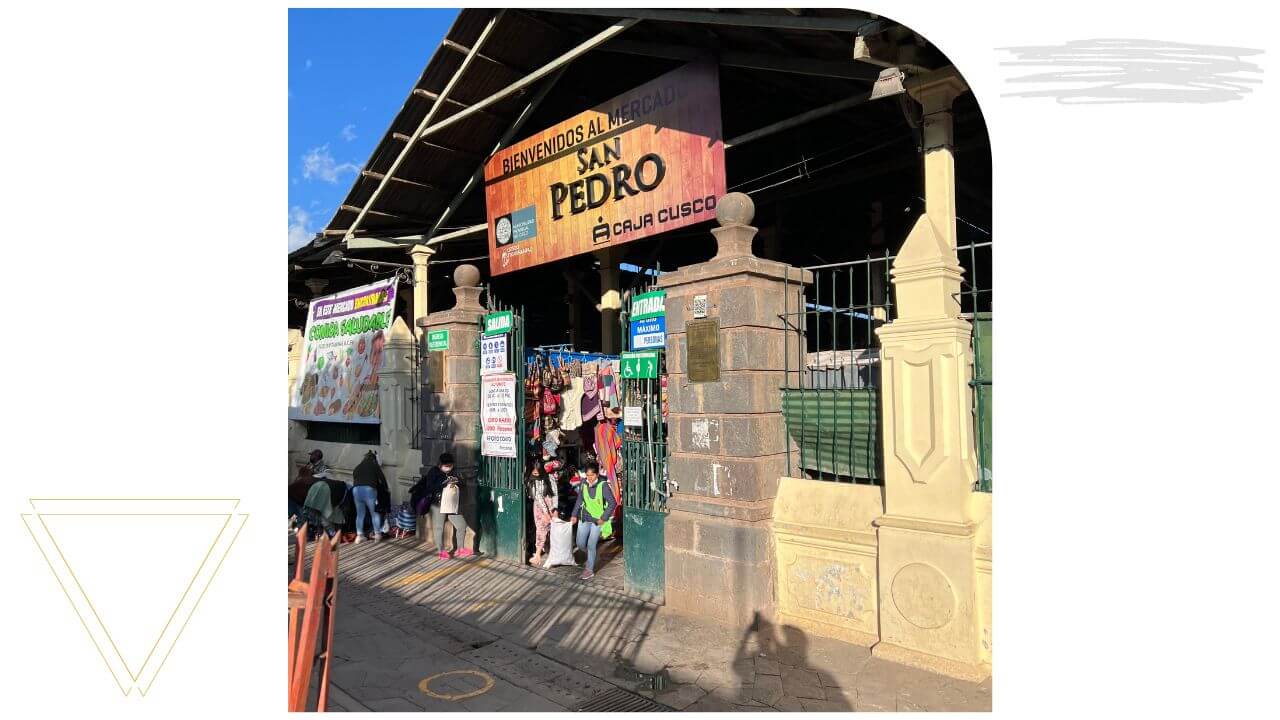 The San Pedro Market is a large, colorful indoor market full of vendors selling a variety of different goods. From local souvenirs to meat and cheese, you can probably buy it here. The outside rows of the market is where you'll find hand woven sweaters, artifacts, crafts, flowers, jewelry, you name it.
The inside of the market is where you'll find the food. Here you can buy fresh produce, meats, cheeses, nuts, dried fruit and other Peruvian delicacies. Keep in mind that it's an open style market so don't be surprised if you see parts of animals that you normally wouldn't see.
If you are looking for an inexpensive place to eat in Cusco, the San Pedro Market is a great for both breakfast and lunch. The little restaurants offer an array of items like sandwiches, ceviches, other traditional Peruvian meat dishes, fresh juices and much more.
The San Pedro market is a great place to stock up on cheap souvenirs and watch locals do their weekly grocery shopping.
If you love cooking and want to get a hands-on experience with some of Peru's most iconic dishes than opt for a Cusco Cooking Class. First you'll go shopping at the San Pedro market for your ingredients and then head to the kitchen to prepare some traditional Peruvian dishes guided by a professional Peruvian chef. Talk about a tasty thing to do in Cusco, Peru.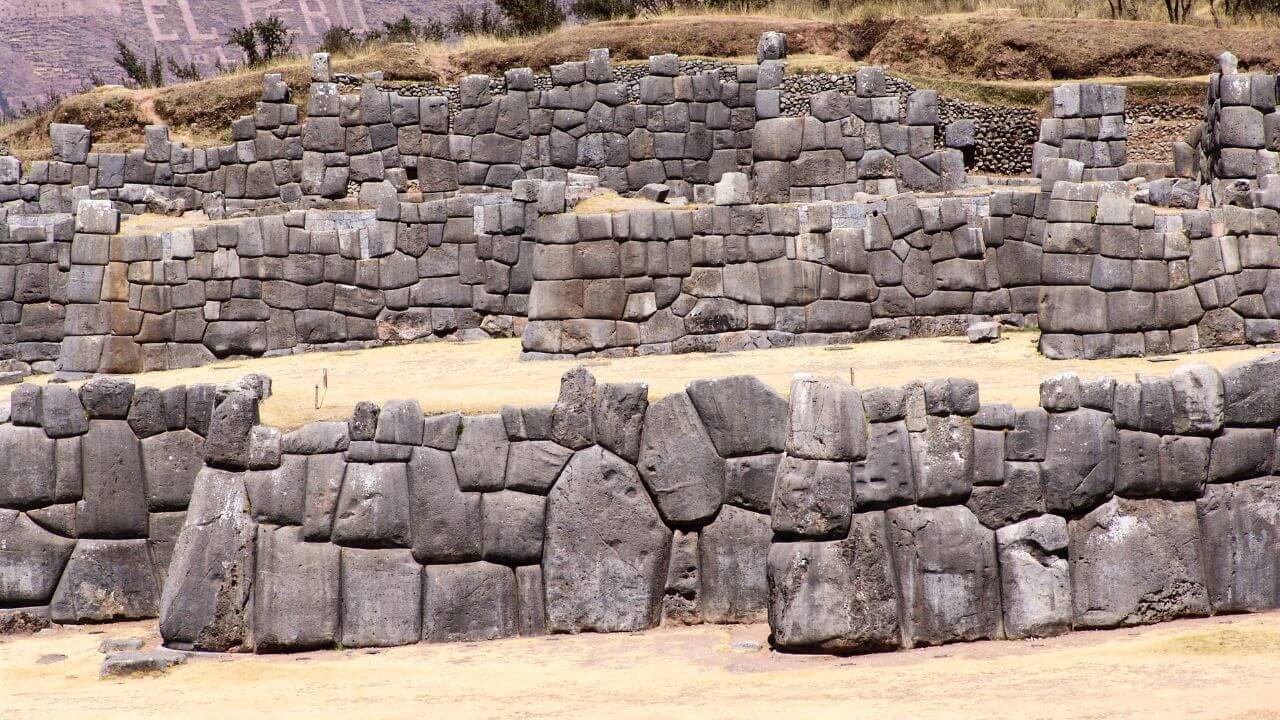 Explore Sacsayhuaman (Saqsaywaman)
Sacsayhuaman is an Incan ruin that you can find in the immediate area of Cusco. You need to the boleto turistico to enter the sight. The Boleto Turistico or Cusco Tourist Ticket is a ticket you must purchase that gives you to enry many ruins and popular attractions in Cusco and the surrounding area.
Located on a steep hill that overlooks the city, the fortified complex has a wide view of the valley to the southeast. The site is composed of three different areas, where the most striking zone of Sacsayhuamán includes its great plaza and its adjacent three massive terrace walls.
The construction of this site displays classic Incan construction of precision and fitting of the stones. The stones are so closely spaced that a single piece of paper will not fit between many of them.
The careful accuracy combined with the rounded corners of the blocks, the variety of interlocking shapes, and the way the walls lean inward, is thought to have helped the ruins survive devastating earthquakes in Cusco. This blows my mind because when I was in Cusco, I felt my first earthquake!
The Incan stone work is truly fascinating which I will talk about in our next thing to do in Cusco.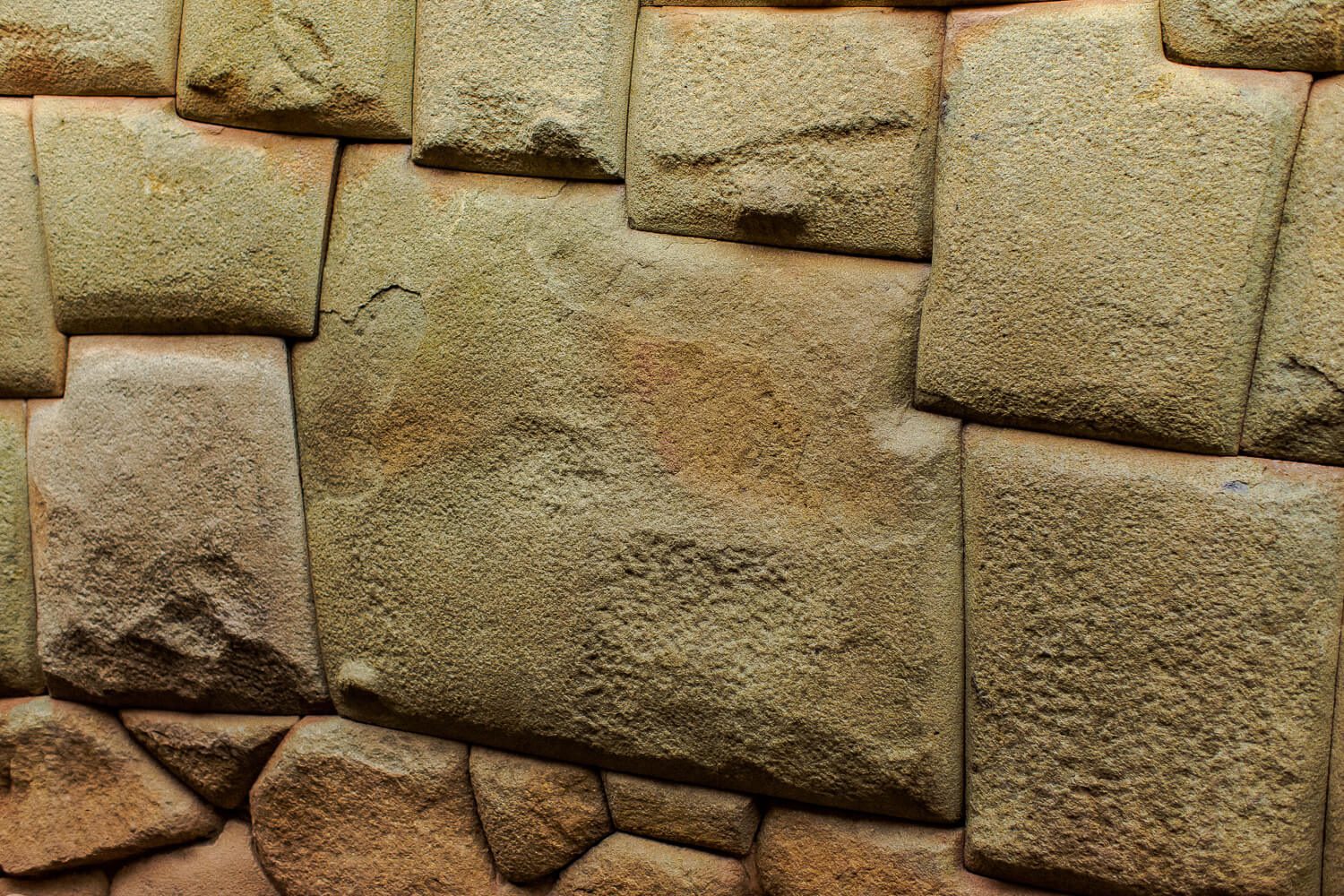 Admire the Twelve Angled Stone
The twelve-angled stone is a exactly as it sounds – a twelve-angled stone fit perfectly together with surrounding stones like legos without the use of mortar or any other kind of binding material. This is a classic example of the Incas' advanced stonework.
This famous stone is a popular Cusco attraction and archeological artifact. The stone is part of the Lienzo Pétreo wall which can be viewed by walking down Calle (street) Hatunrumiyoc, by the now-destroyed Palace of Hatunrumiyoc.
It's marvelous and unfathomable to think how much detail, precision, accuracy went into constructing the wall, that hundreds of years after it was first constructed, not even a single piece of paper can fit between any of the wall's blocks and that it still stands.
Go Shopping for Baby Alpaca
If you're looking for a souvenir to take home from Cusco get a scarf or sweater made from baby alpaca. Baby alpaca is much softer than 'adult' alpaca – it's as soft as cashmere. Plus a sweater or scarf made from alpaca will keep you warm as Cusco nights get pretty cold in the mountains.
Try the Peruvian Delicacy Cuy
One of the most adventurous things to do in Cusco is to try cuy. You may of heard whispers that Peruvians eat guinea pig and its true. The guinea pig called cuy in Peru is a traditional food in this South American country.
Unlike in America, Peruvians don't keep guinea pigs as pets. Guinea pigs are a delicacy that is usually served with potatoes and a fresh bean, onion and tomato salad. Cuy has been apart of the Peruvian diet since Inca times, being served whole for special occasions.
I wouldn't just opt to try cuy anywhere though as many restaurants that have guinea pig on the menu will serve cuy that is previously frozen. If you're going to eat guinea pig, eat it fresh at a restaurant such as Kusy Kay where you can pre-order the cuy as it takes an hour and a half to prepare first.
One of the best things to do in Cusco or anywhere for that matter is to get a massage. There are tons of places throughout the city offering massages for around 20-40 soles. But if you want a traditional Inka massage your going to have to spring another 40-60 soles and here's why you should do it.
The Inka massage is more of a deep tissue massage that uses a special combination of different techniques of Andean and Oriental massage. Both techniques apply pressure from the hands and it usually ends with a hot stone massage.
It's worth the extra few bucks. This is also one of the best things to do in Cusco while acclimating.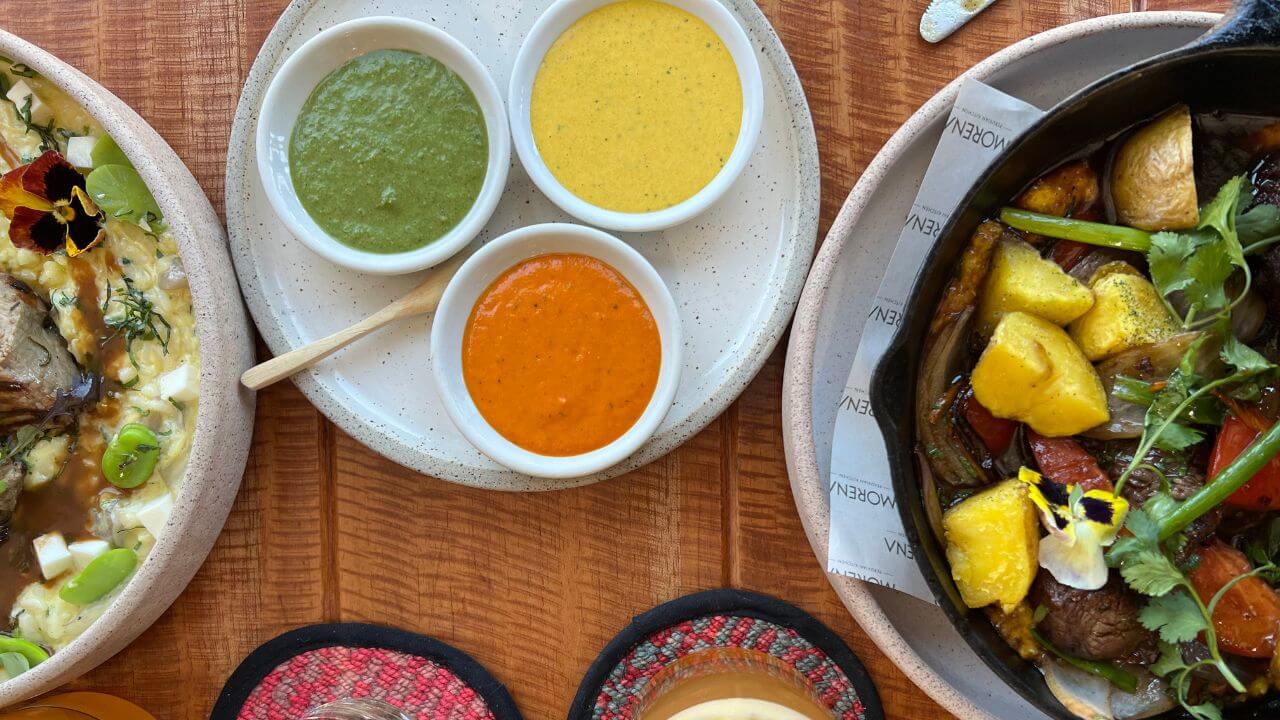 One of the best things I loved about Cusco was all delicious food. There were so many restaurants in Cusco serving fresh and organic dishes.
Eating a tasty meal should absolutely be one of the Cusco things to do on a daily basis. A few of my favorite restaurants include Pacha papa, Organika, Morena and Kusy Kay.
If you love chocolate then you'll love this Cusco activity. Go on a
chocolate tour
where you can get hands on and learn how to make chocolate from start to finish. Discover the tasty history of cocoa in Peru and learn why it is one of the top chocolate producers in the world.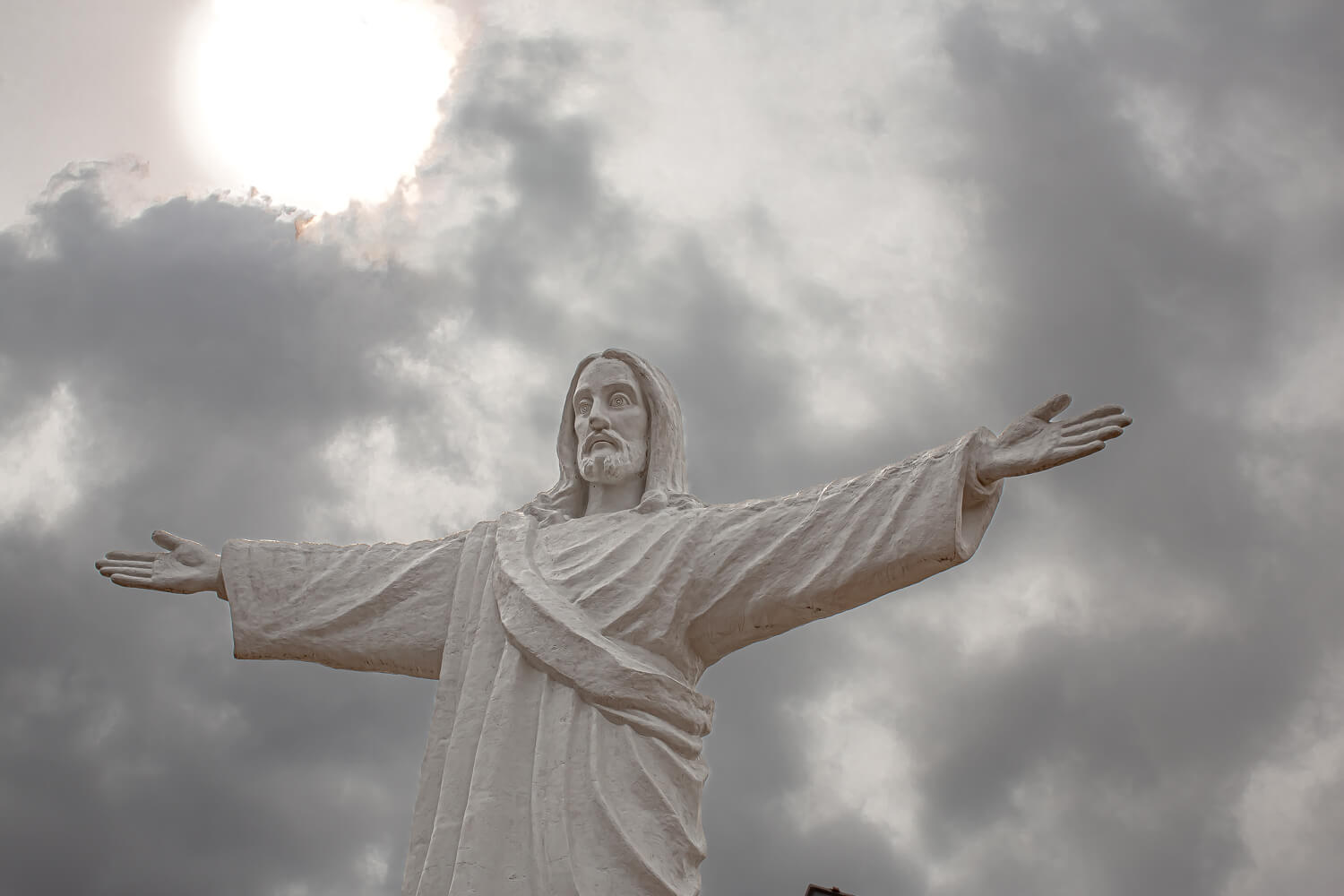 Hike to Cristo Blanco Statue
Cristo Blanco is a giant statue of Jesus Christ that is perched on top of Pukamoq hill that overlooks the city of Cusco. The statue is over 26 feet tall and has its arms open as a sign to protect the city.
Located next the Sacsayhuaman fortress, a popular thing to do in Cusco is to hike up to the statue. It's a steep hike up a series of stairs but I promise the views are worth it.
There's no one specific route, just head to the east of the city and start heading up, there are multiple stairs you can take. If you head up the normal route towards Sacsayhuaman you'll have to pay. If you're not up for hiking, there's a bus that can take you up to Cristo Blanco.
Make sure you acclimatize first to avoid altitude sickness.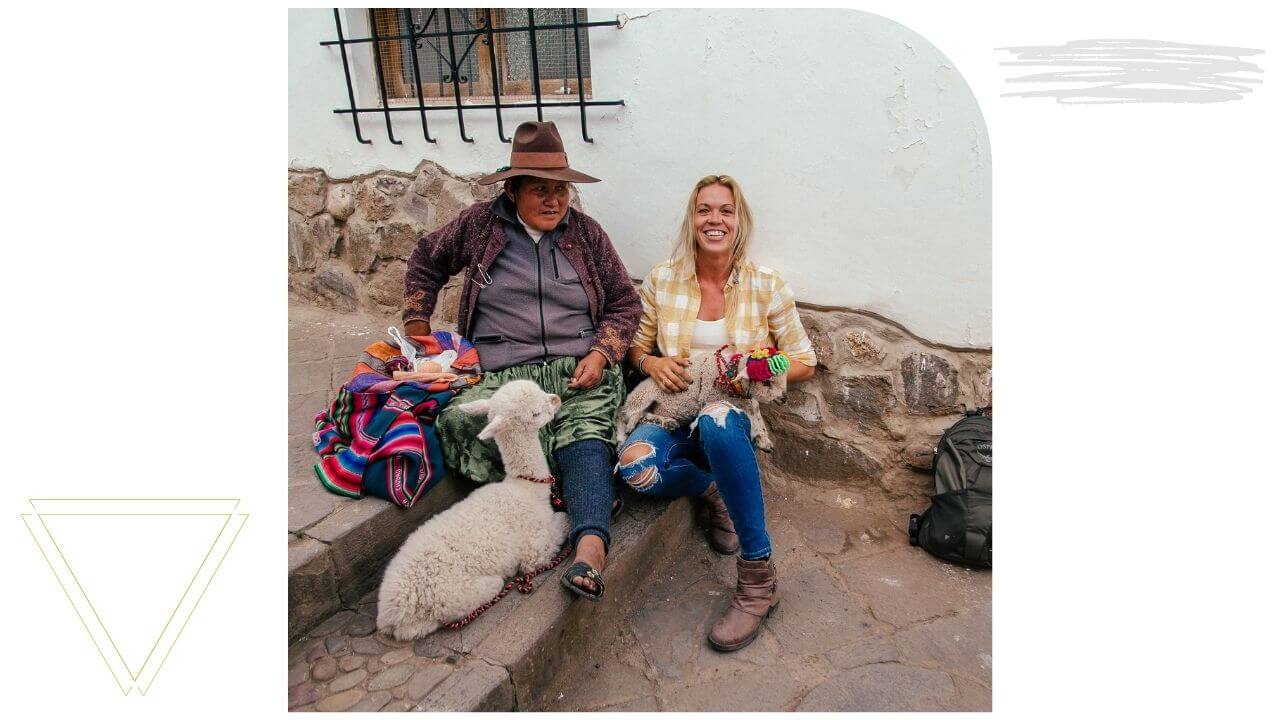 Get a Picture with the Locals
One of the neatest things about Cusco is all the alpacas you'll see as you wander the streets. Yes even baby alpacas! Okay so these alpacas aren't wild and they are definitely a Cusco tourist attraction but they're still really adorable and fun to see walking around.
The alpacas are accompanied with women dressed in traditional Quechuan attire where you can get a picture with them. Better yet, get a picture of you holding a baby alpaca. It will cost you though!
Ceviche is one of Peru's most celebrated dishes. It consists of fresh fish marinated in lime juice with onions, spicy peppers and cilantro. In the Cusco and surrounding mountains, a popular way to make this dish is with trout.
Trying the fresh trout ceviche is not only a tasty appetizer but it's a Peruvian staple. I tried the dish at ChiCha, one of the best restaurants in Cusco, Peru.
Stargaze at the Planetarium
Astronomy was an important part of the Incan culture and what better way to get a better understanding of Incan culture than at the Cusco Planetarium. Learn interesting facts about why the Incan's observed the skies and their relationship between the universe and practical day to day life.
Being in the high altitudes of the Andes gives you a great projection of the official constellations as well as the southern skies constellations, and the Incas´ constellation, which you'll learn when you are here.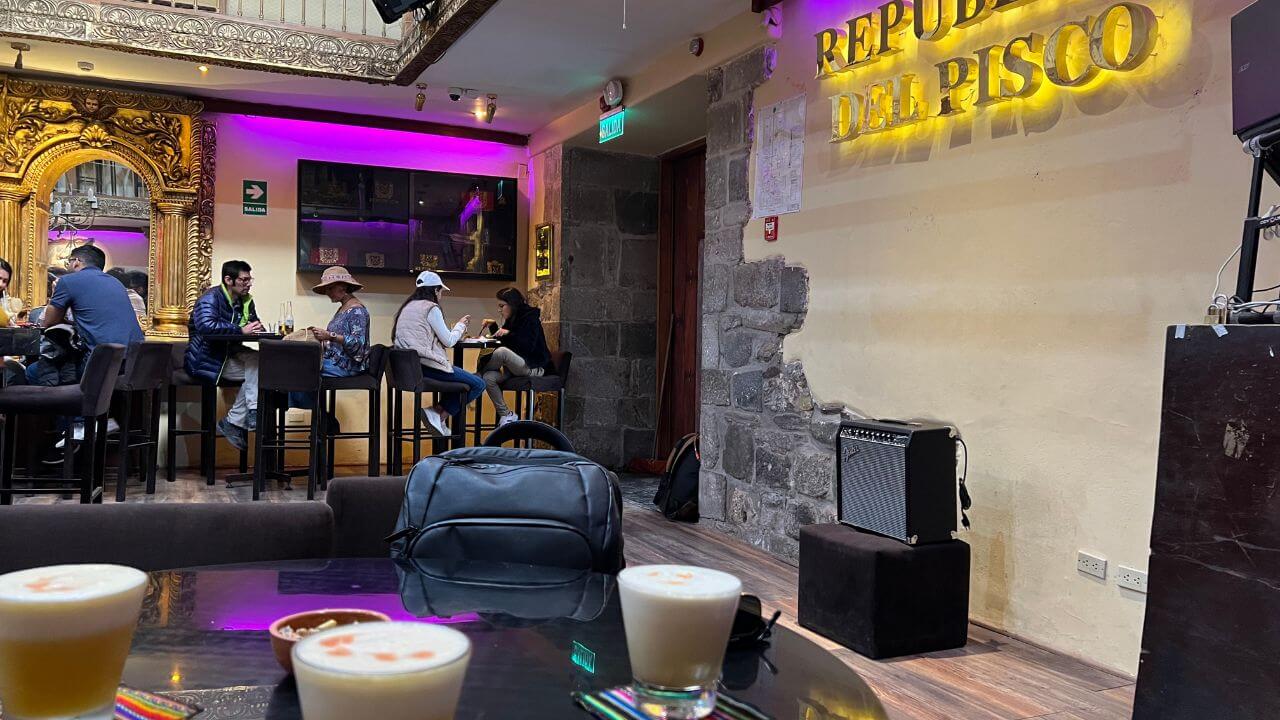 Would this be a best things to do in Cusco list if I didn't include Pisco Sours? Pisco is the national spirit of Peru. The clear spirit is a type of brandy, which is distilled from wine or fermented fruit juice.
The Pisco Sour is a South American classic which originated in Peru. Now I'm sure there are many bars and places in Cusco that serve awesome Pisco Sours but if you're looking to sample a Pisco Sour that will blow your socks off, head to Republica Del Pisco and order the maracuya sour.
If you like the hands-on approach, then take a Pisco sour tour where you can taste and prepare your own Pisco Sour.
Travel Tip: There are other flavors to try with your Pisco such as maracuya (passion fruit), borgona grape, tangerine and the coca leaf.
Alpaca meat is a lean, tender meat that can be found on almost every menu in Cusco. Joe tried alpaca several times as we traveled around Peru and he enjoyed it in every dish. His favorite alpaca in Cusco was the alpaca risotto at Morena.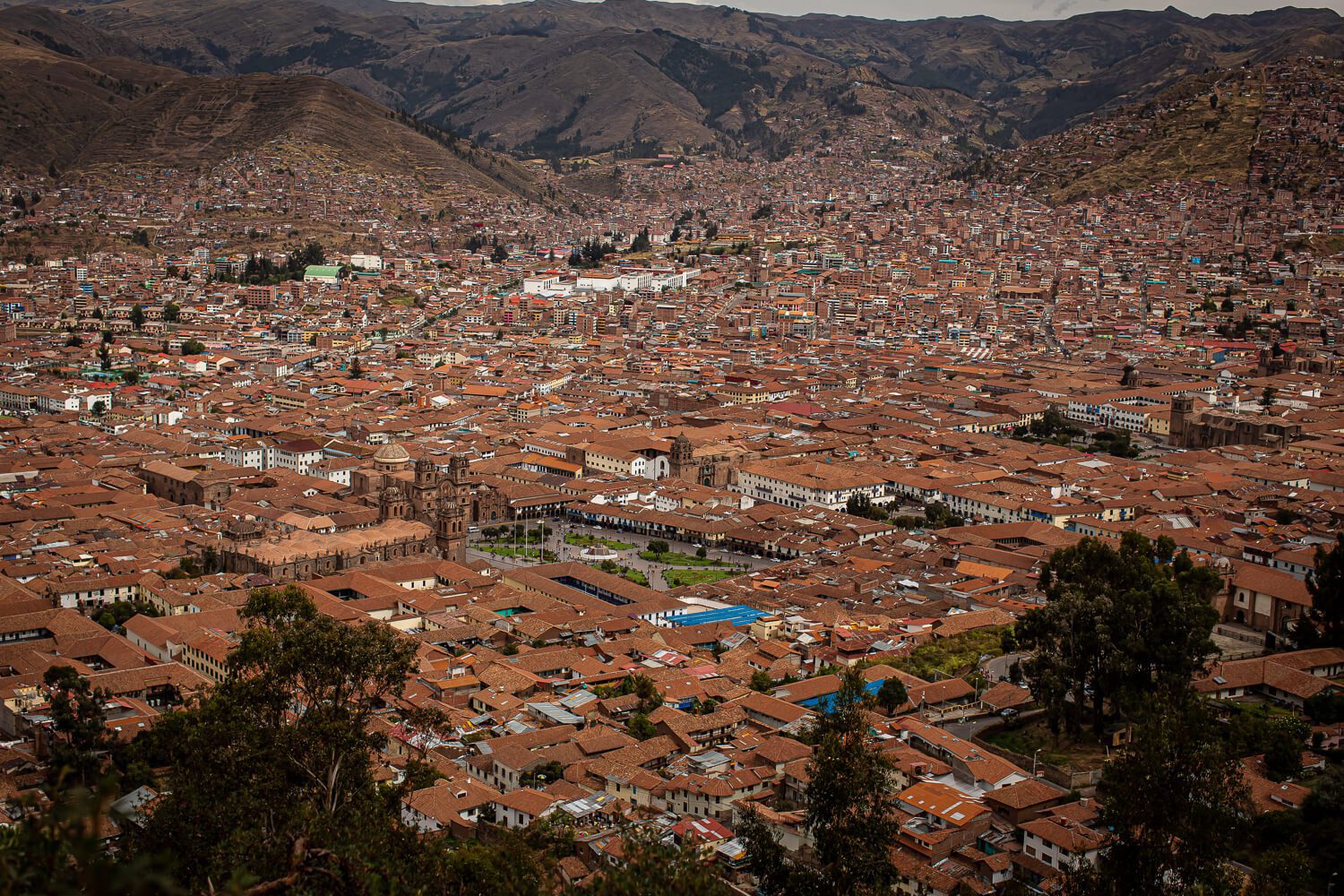 There are so many places to stay in Cusco and for every budget. We stayed at several Airbnbs throughout the city as we were trying to keep the costs down, wanted our own kitchen and everywhere is reasonably walkable. For more information on the best places to stay in Cusco check out the articles below.
Here are my top Cusco hotel recommendations on where to stay in Cusco for any budget.
Budget Places to Stay in Cusco
Cusco Packers Hostel – Best bang for your buck for a single, private room with bathroom in the center of the city.

Samay Wasi – Budget accommodations in the San Blas that offer killer views. Private and dorms available.
Mid Range Places to Stay in Cusco
Tierra Viva Cusco Centro – Great location near San Pedro Market with spacious rooms and comfortable beds.

Niños Hotel Meloc – Charming rooms featured fans, heat and patio access. Run by a Dutch-founded nonprofit foundation that serves underprivileged children in Cusco.
Luxury Places to Stay in Cusco
Belmond Hotel Monasterio – One of the most unique places to stay in Cusco. Luxury hotel in the heart of Cusco with all the amenities you could ask for in a hotel.

Palacio Manco Capac – Great views overlooking the historical district of Cusco. Quiet, charming and well equipped hotel with high service standards.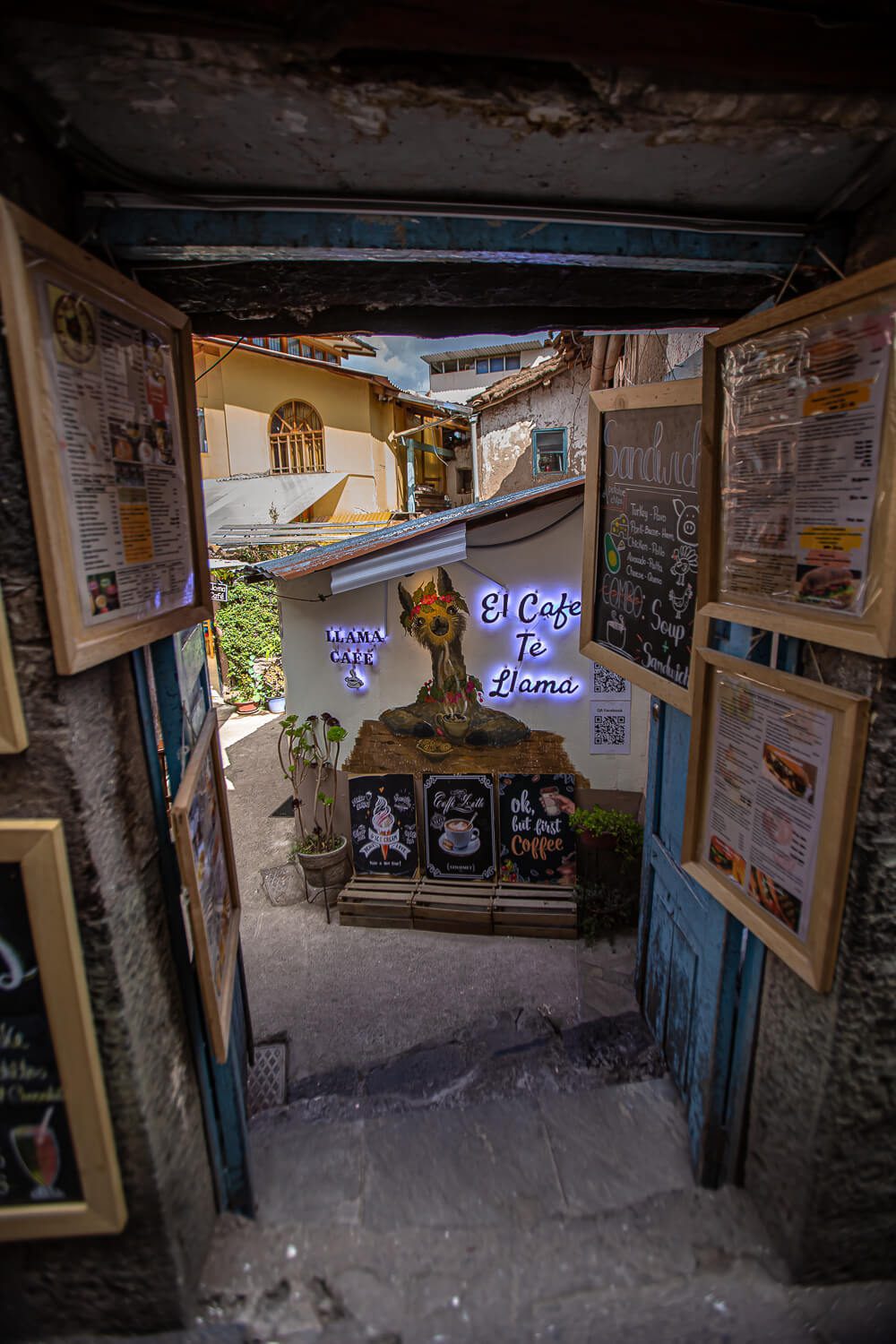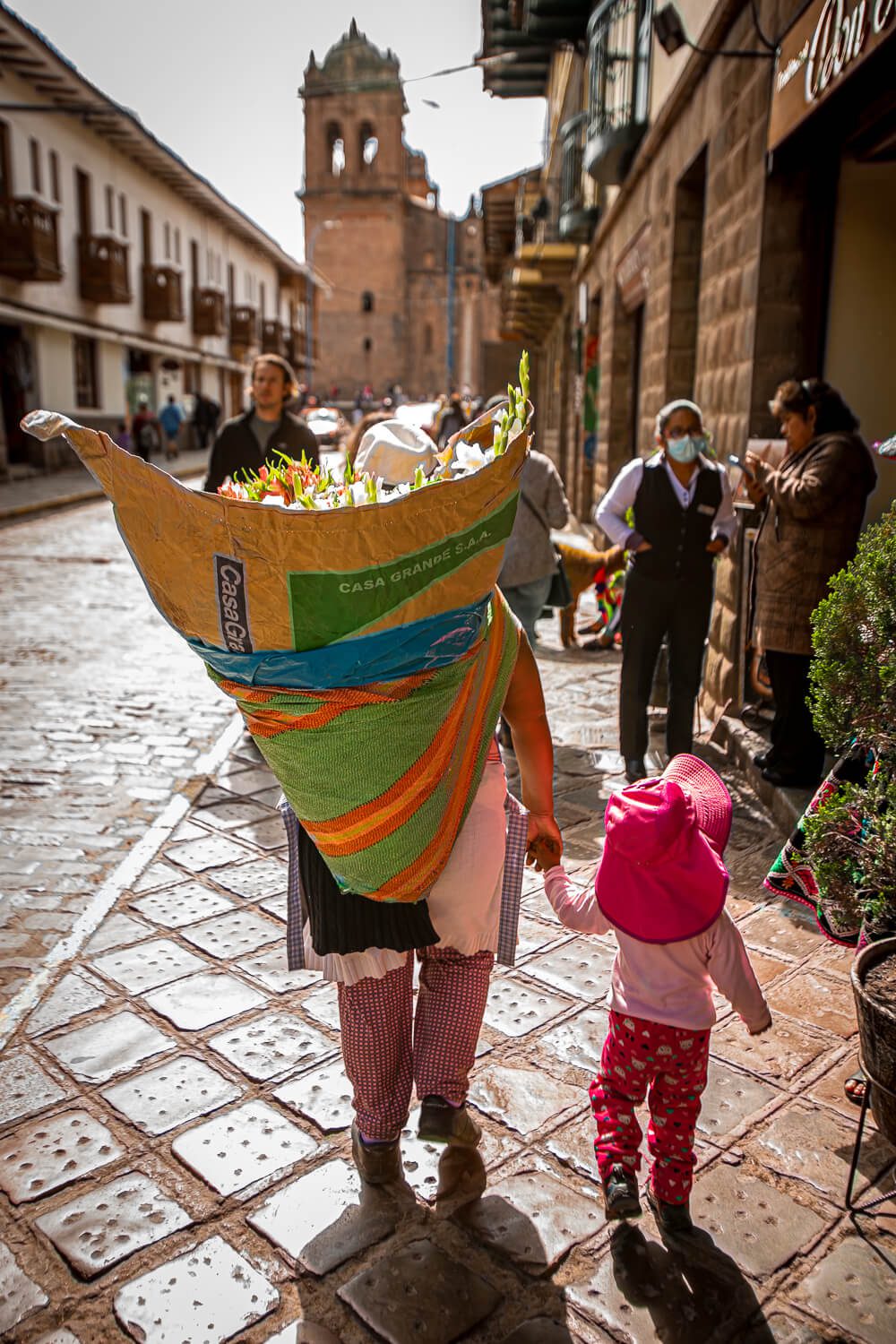 How to Get to Cusco, Peru
There are several
ways to get to Cusco – by air, by bus, by train or by car.
Most travelers entering Peru have to fly into Lima before being able to dissipate throughout the country. I absolutely recommend that you fly into Cusco to avoid a long ass bus ride, it's actually one of my
top tips to know before traveling to Cusco
.
Air – There are several airlines that offer daily direct flights to Cusco from Lima. Most flights are in the morning because of climatic conditions make landing and taking off in the afternoon more challenging. Check out skyscanner for a list flights and the cheapest prices.
International Bus – It is possible to take a bus from Bolivia to Cusco connecting through Puno. Try to book one as direct as possible and one that is a sleeper.
Long Distance Bus – Most any city in Peru has buses going to Cusco. Coming from Lima the quickest route would be going through the Andes where rare high jackings do occur. A safer but much longer route takes you down to Arequipa and around the Andes.
Train – Cusco has two train stations. Estacion Poroy services Ollanyaytambo and Machu Picchu. Estacion Huanchac services Puno where you can take the Andean Explorer, the most luxurious high altitude train. ← This is also one of the coolest things to do in Puno.
Peru Travel Guides
📍Plan your Trip: The Ultimate Guide to Peru

🗺 How long to travel Peru? 2 Week Itinerary through Peru

☔️ Best Time to Visit: The best time to visit Peru is in the shoulder months of dry season – March-May or October-September.

💰 Average Daily Budget: Peru Budget Guide

⛺️ Peru accommodation Guides

🪂 Highlights

Machu Picchu
Sacred Valley
Lima's Food Scene
Trekking Cordillera Blanca

🧳 What to Pack: What to Pack for Peru

🎥 Watch our Peru Series on YouTube

📧 Get on my Email list to see what I'm up to and all the best travel content!
Do you have any favorite things to do in Cusco, Peru? Let your fellow travelers know in the comments below ↓
Enjoy this Post?!?! Pin in for Later ↓