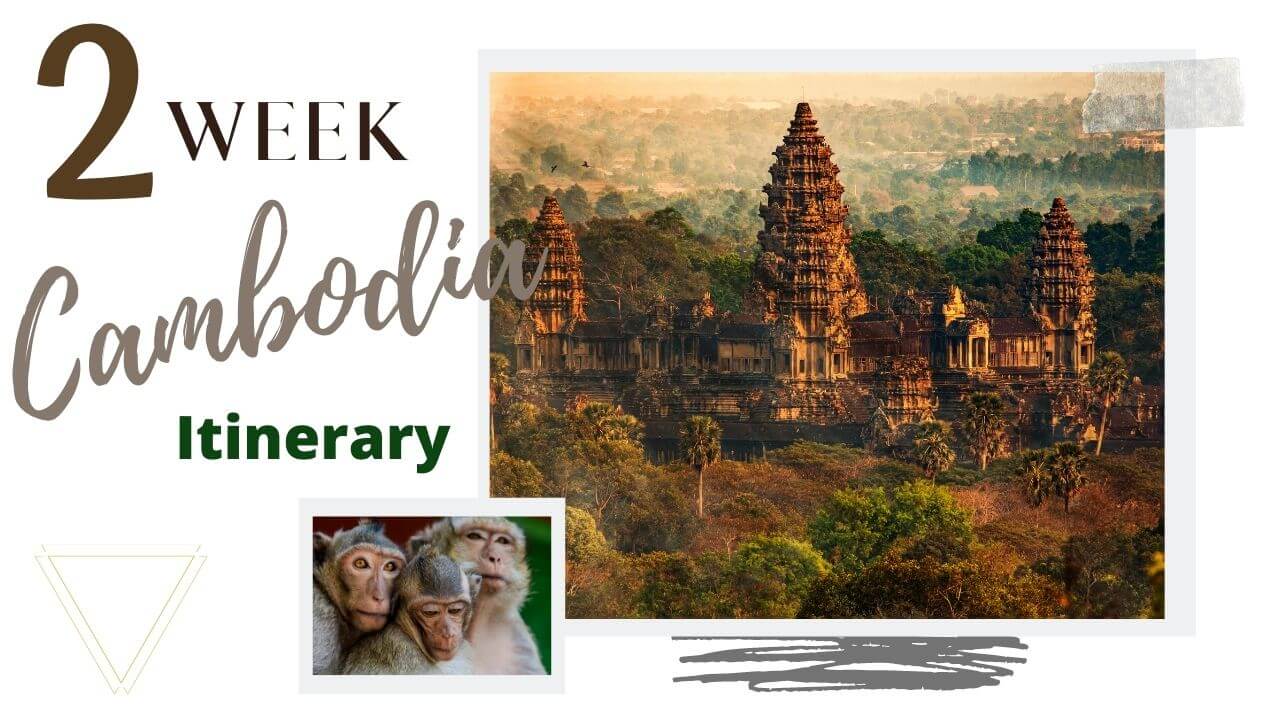 For full transparency, I have sprinkled some affiliate links in this post.  As an Amazon Associate I earn from qualifying purchases that gives me a small commission at no extra cost to you if you decided to make a purchase.  As always, I would never recommend a product or service that I didn't truely believe in.  All proceeds go to keep Jess traveling and coffee ☕️.  I thank you in advance.
2 Week
itinerary in Cambodia
Before you Travel to Cambodia
VISA: A Visa is required by most countries to enter Cambodia. You can get an E-Visa

here

before you go or get one on arrival. I always get one on arrival, it cost $20 and there are ATM's that dispense USD at the borders. Just make sure you have at least 6 months validity on your passport and a blank page for the Visa.

Currency: The Cambodian Riel is the official currency of Cambodia but US dollar will be your main source of money. 4,000 Riel = roughly 1 USD.
Language: Khmer is the official language of Cambodia but English is widely spoken especially in Siem Reap.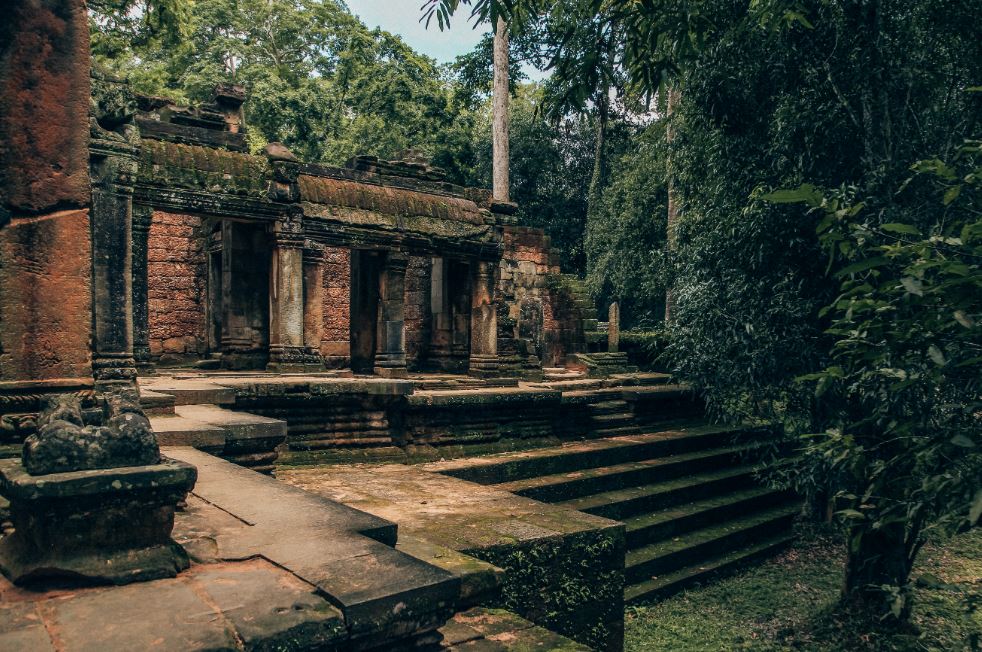 Most people arrive in Cambodia in Siem Reap or Phnom Penh. This itinerary in Cambodia starts in Siem Reap and ends in Phnom Penh. If you arrive in Cambodia at the capitol first, just reverse the route.
There are several budget airlines that fly into Cambodia so getting here is not only friendly on your wallet but also convenient. I use Skyscanner to book most my flights. It's super easy to find the best deals for the fraction of the price.
Traveling to Cambodia via overnight bus is a great option for budget travelers. The overnight buses are better in Cambodia than most countries in Southeast Asia. Check out prices and routes below.
Day 1: Arrive in Siem Reap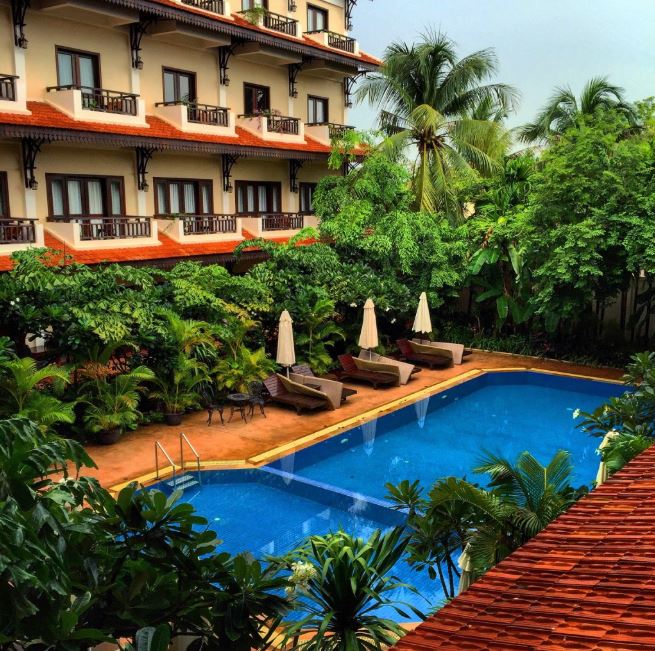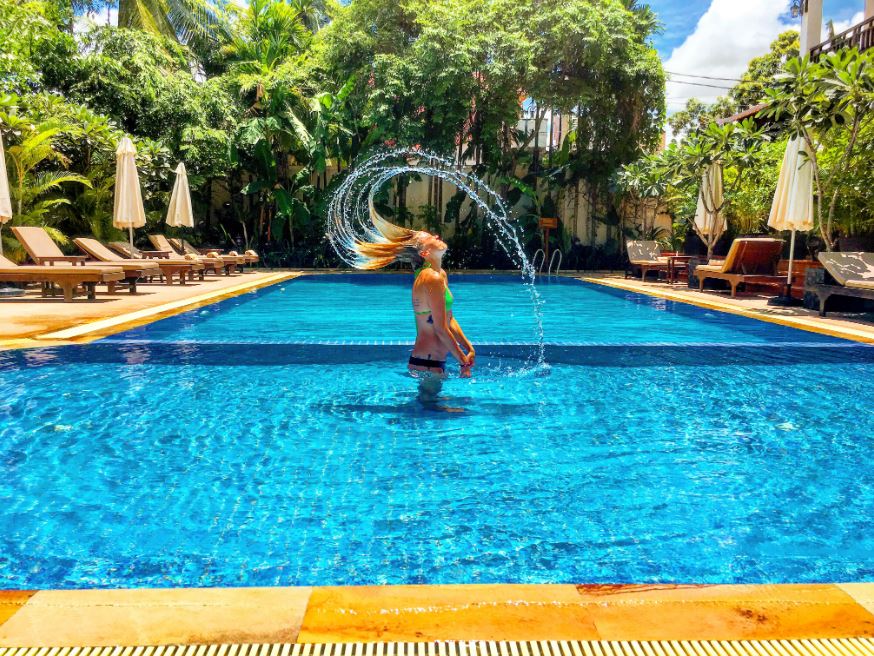 Get settled into your guesthouse or hotel. I stayed at the
Saem Siem Reap Hotel
. Hands down my favorite hotel I've stayed in Cambodia. It is the definition of budget luxury! Beautiful pool, workout room, bomb ass breakfast, comfortable beds, and located only a 5 minute tuk tuk ride from Pub Street.
Not only that, it's a 15 minute tuk tuk ride from the Angkor Wat Complex. It's a hidden gem! The staff who are polite and proper only add to the elegance of the hotel. Prices are very affordable and you will not be disappointed.
Relax by the pool or in your room and when you're ready to grab dinner head to lively Pub Street as it has a lot of restaurants to choose from. If you want something more cost effective but not sacrifice taste, eat at Khmer Taste. Located on a street perpendicular to Pub Street, it has a large menu with a variety of options like curries, western food, and classic Khmer dishes.
Try the Amok, which is a classic Khmer dish, curry like with coconut milk, vegetables and your choice of beef, chicken, or fish. It also came with steamed rice and only cost $2.50. 😋
Head back and get to bed early as you'll be waking early to watch sunrise over Angkor Wat, yes its a tourist trap but still a beautiful sight that you should experience when you are here. Make sure you make arrangements that day to have a tuk tuk driver ready to pick you up bright and early around 4 am.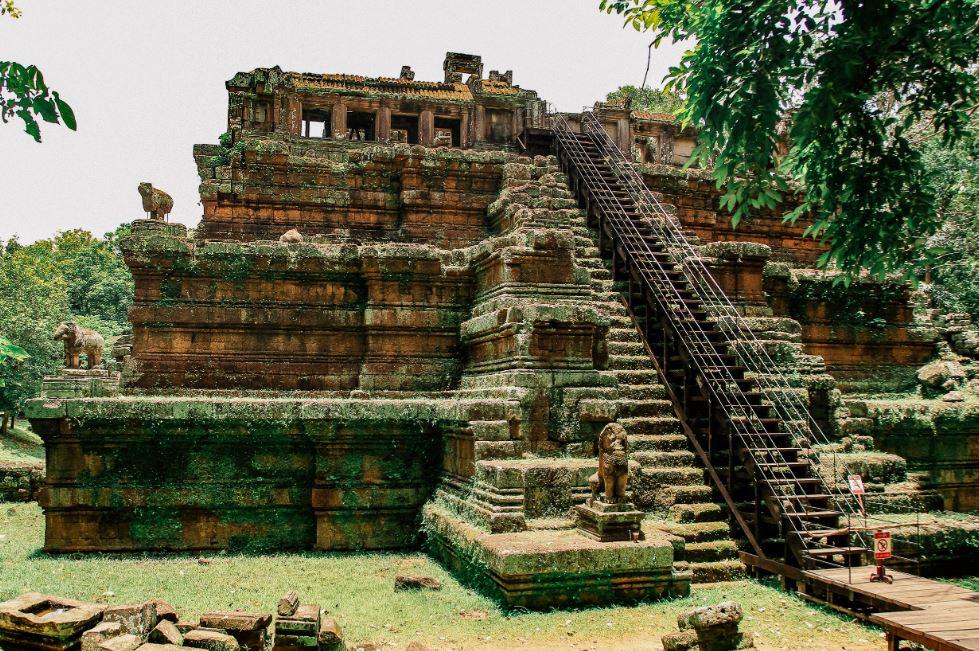 Cambodia Itinerary Day 2, 3, 4
Today is the day that you get to start exploring Angkor Wat and will probably be the highlight of your Cambodia itinerary. Buy the 3 day pass which cost $62 and you can purchase at the official ticket center which is open from 4:30 am to 5:30 pm everyday.
Your tuk tuk driver will know where to take you and the best part about this pass is that you don't have to use it on consecutive days! There are also 1 day passes for $37 and 7 day passes for $72 if you are short or have ample time to explore here.
In this 2 week Cambodia itinerary we're carving out 3 days to explore this ruiness land. This will give you plenty of time to explore all the temples and ruins and be able to avoid the crowds.
Make sure to witness sunrise over Angkor Wat on one of these days. It will be crowded but it will not disappoint. I took this ↑ photo with my iPhone 4 several years ago and it still looks magical.
Since you have three days to explore the ruins take your time to live out your Lara Croft fantasies. Here are some temples that you can't miss.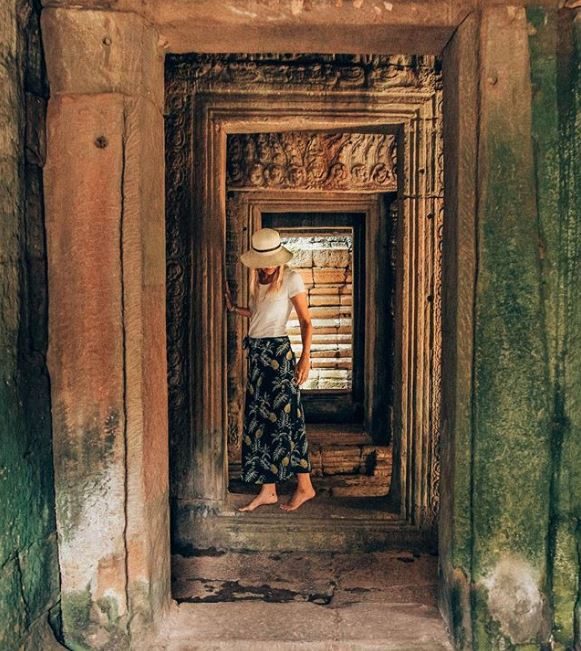 Ta Prohm or as most people know it, the Tomb Raider temple.
Tak Keo, this is the tallest temple standing over 70 feet tall. Stairs are steep and narrow but the views are worth it.
Preach Khan a small temple close to the side of the road. Quick and easy to explore.
Angkor Thom the largest complex of Khmer ruins. Angkor Thom contains the iconic Bayon Temple with hundreds of faces covering the pillars.
Across the street from the Bayon along the path through the woods is the elephant terraces. Hardly anyone goes there so that's always a plus.
The South Gate of Angkor Thom when you are leaving as it's one of the most instagramable spots in Cambodia.
Prae Roup is a good temple for sunset.
Near Pean is a small temple is surrounded by a lake.
Ta Som which has a tree overgrown on the east entrance.
And of course Angkor Wat itself.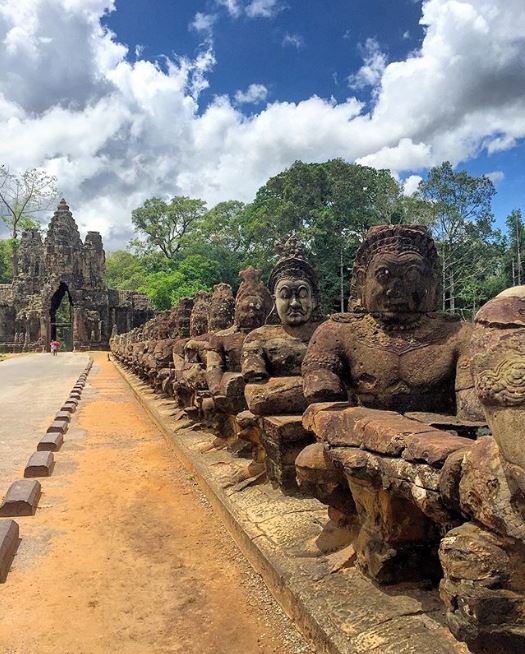 Day 5: Spa Day in Siem Reap
Spa day. Yes that's right you deserve to pamper yourself on your Cambodia itinerary and there's no better place to do it than in Siem Reap!
I love Siem Reap for many reason but one of the top reasons is for the budget luxury. You can treat yourself by getting a massage, pedicures, facials, you name it and it doesn't break the bank. Get your inner diva on because tomorrow you'll be on traveling to Battambang.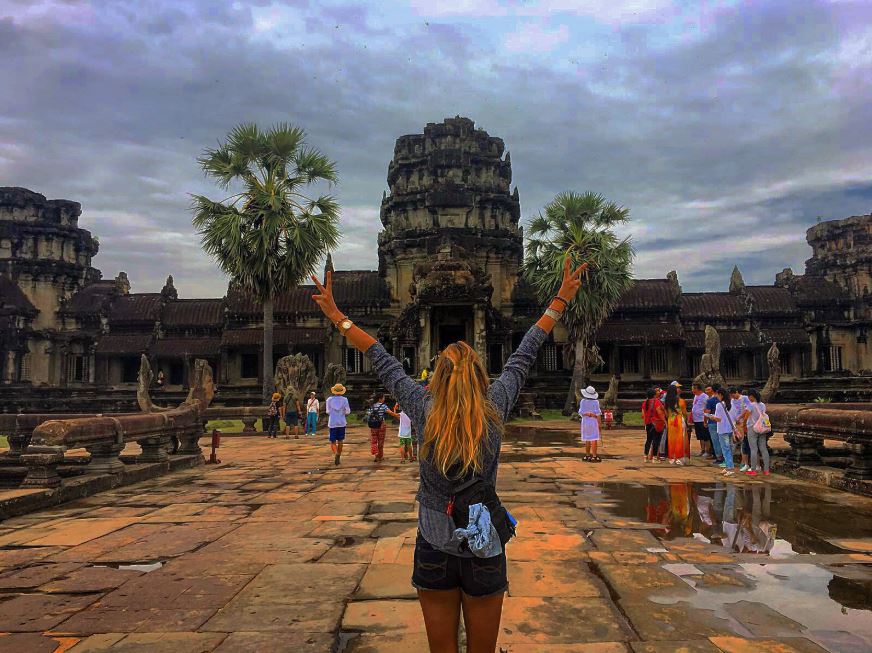 Day 6: Head to Battambang
Today you will journey to Cambodia's second largest city Battambang. Chances are you'll be able to book bus tickets through your hotel so make sure you do this ahead of time.
The bus from Siem Reap to Battambang takes about 4 hours and runs frequently. Explore the city and check out the temples Piphithearam and Dhum Rey Sor which are located inside the city.
Where to Stay in Battambang
Royal Hotel
A fan favorite located in the heart of Battambang. Affordable and clean. All pluses in my book.
Seng Hout Hotel
Comfortable hotel complete with a rooftop terrace that gives 360 views and a perfect place to watch sunset.
Sangker Villa
Clean, comfortable, and quiet.
La Villa
A four star hotel well worth the $65 splurge. Nice pool surrounded by gardens and the restaurant on sight serves up some delicious French cuisine.
The Sanctuary Villa Battambang
Awesome pool, A/C, spa on sight so you can continue to pamper yourself through your Cambodia itinerary.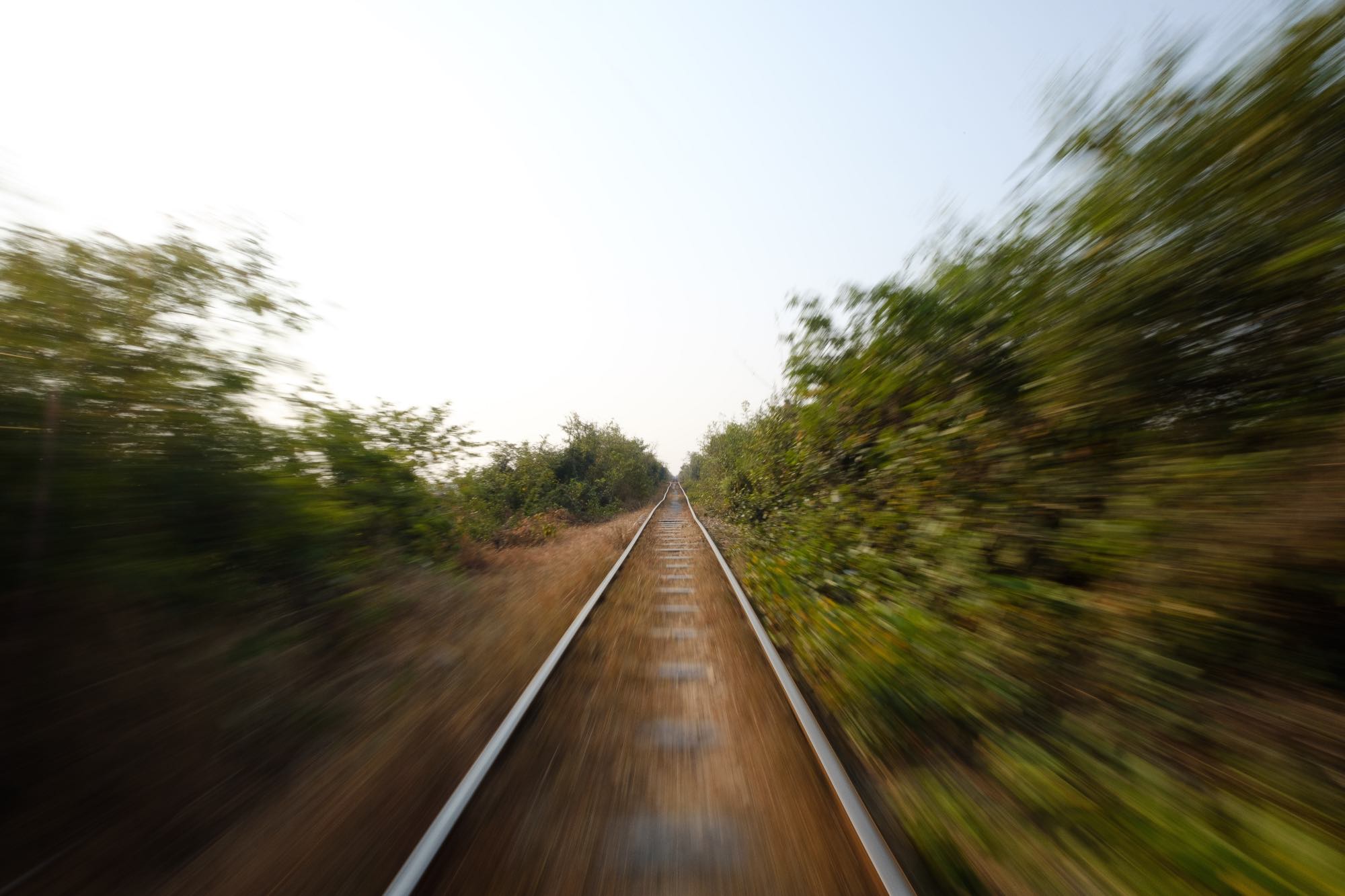 A lot of travelers are drawn to Battambang because of the 'Bamboo Railway'. I first saw the bamboo railway on an episode of 'The Amazing Race' and ever since then I wanted to experience it myself. The "train" is a bamboo platform set on top of the metal "train" wheels and is powered by a motorbike. A ride on the bamboo railway costa about $5 per person and takes a half hour. Take a tuk tuk to get here.
Stick with your tuk tuk driver and have him take you to the Sampeu Temple. It's a beautiful sight but comes with a dark history. During the rein of the Khmer Rouge it was used as a prison and thousands of people were killed here.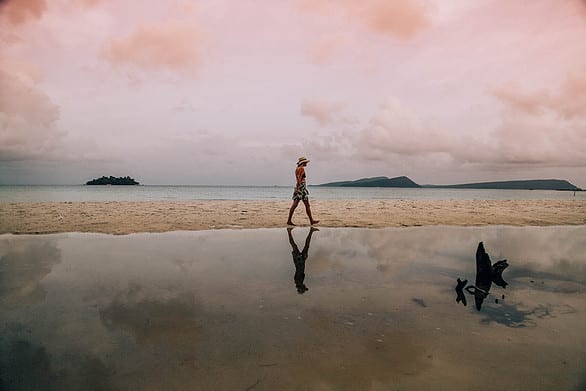 Day 8: Journey to the Cambodian Islands
It wouldn't be a vacation if you didn't get a tan would it? Head to southwest to spend a few days in the Cambodian Islands. Buses run frequently to Sihanoukville where you will then have to take a ferry to the islands.
I stayed on
Koh Rong
which is bigger and more developed of the 2 islands. There are two options to get to Koh Rong, the slow boat or the fast boat. The
slow boat
takes about two and a half hours and costs $5 and the
fast boat
runs 3 times a day 9 am, 1130 am, and 130 and cost $25 round trip and takes 45 minutes.
Where to Stay in Koh Rong
BUDGET: In town (First stop on the Ferry)
Green Ocean
You get what you pay for. $10 a night for a basic fan room and walls were thin and completely open at the top by the ceiling so you could hear everything going on but the location was excellent.
Coconut Beach Bungalows
Basic fan rooms, clean with mosquito nets. Located on the beach and has a fun game area. Prices start at $10 a night.
Paradise Bungalows Koh Rong
If you want to be in a bungalow but still close to town, basic rooms with hammocks. Prices start at $25 per night.
LUXURY *2nd Stop on the Ferry
Sok San Beach Resort
Located on Long Beach (about 30-45 min. walk from Koh Tuich Village), bungalows include amenities like A/C. There is also a bar, spa, and a fun game area including a pool table, ping pong, and darts. Prices start at $90 per night.
Royal Sands Koh Rong
If you're really looking to live luxuriously for a few days then Royal Sands is your place. Also located on Long Beach this resort has luxurious villas, a private beach area, spa, fitness center, and an outdoor pool. You'll be happy you splurged for this place on your Cambodia itinerary.
Pick a hammock and stay there! I've never spent a whole day in a hammock until I spent time in the Cambodian Islands and I live on Maui! These were the best beaches to explore.
4k
Long Beach
Palm Beach
Lonely Beach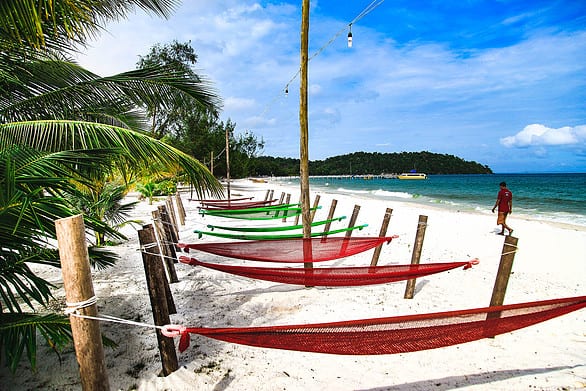 Day 10: Explore Koh Rong Samloem
Explore Koh Rong Samloem. Only a $5 ferry ride from Koh Rong is where you'll find this less populated slice of paradise. Find a hammocks in the ocean where you can laze all day and enjoy the warm tropical waters.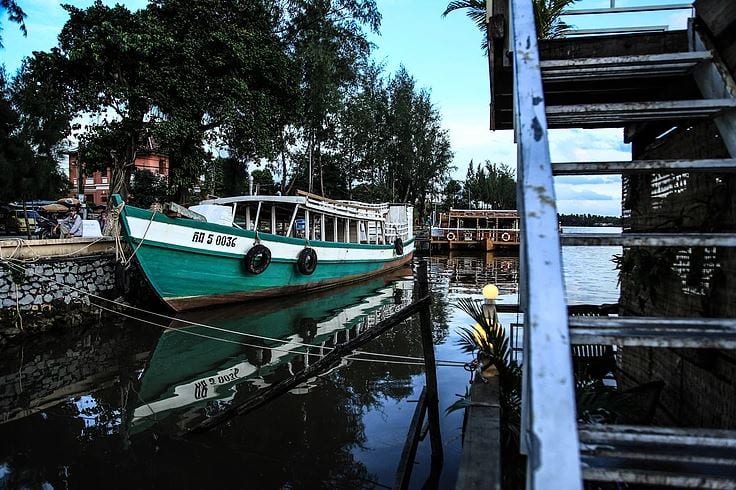 You've gotten your tan, now lets head to the sleepy coastal town of Kampot where you'll experience some Cambodian culture. Take the ferry back to Sihanoukville. From there its a 2 hour bus ride to Kampot.
Kampot itself is a cute, charming, riverside town with French influence architecture. The best way to explore the town is by renting a moped. It's small in size so zipping around is user friendly and enjoyable.
Have drinks on one of the many riverside boats to watch sunset. We had drinks at the Rusty Keyhole, I had a nice big, glass of wine complete in a Bordeaux glass for only $3 USD.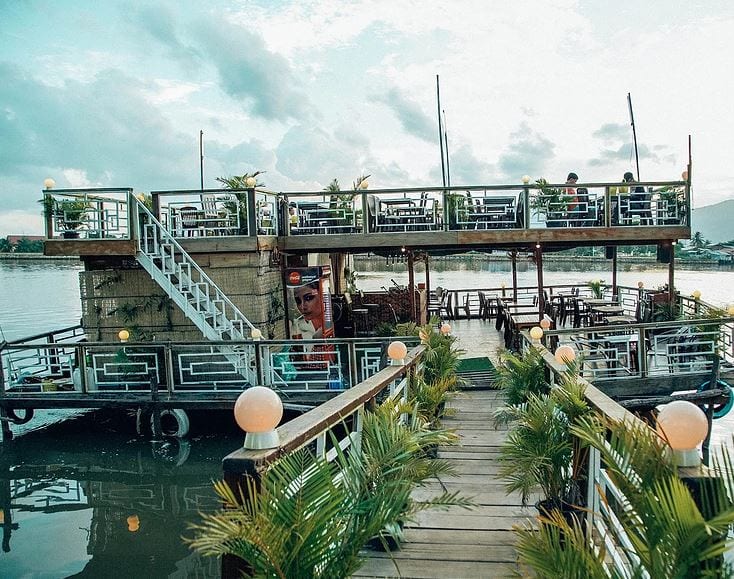 I stayed at Kool Kampot while I explore this cozy nook of Cambodia. Kool Kampot was perfect walking distance to town and for sunset on the river. For a larger list of suggestions on where to stay in Kampot
Kep is about 30-45 minutes from Kampot via motorbike. The road to Kep is
very, very dusty
and filled with pot holes. The ride itself is a wild, adventure.
If you're venturing to Kep on a moped make sure you bring a scarf to cover your face or wear a helmet with a face mask because it is very dusty and it will get in your eyes, ears, and mouth. This was a very intense moped ride when we had nothing to protect our face and dirt got everywhere inside our eyes, ears, and mouths!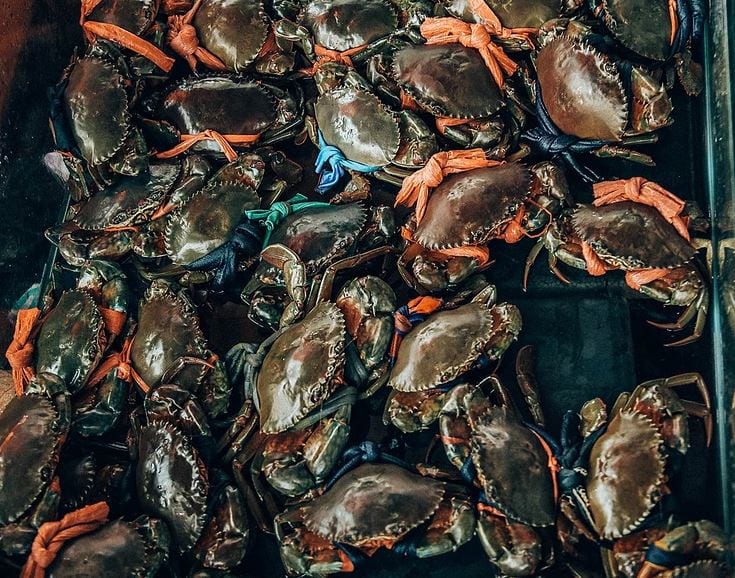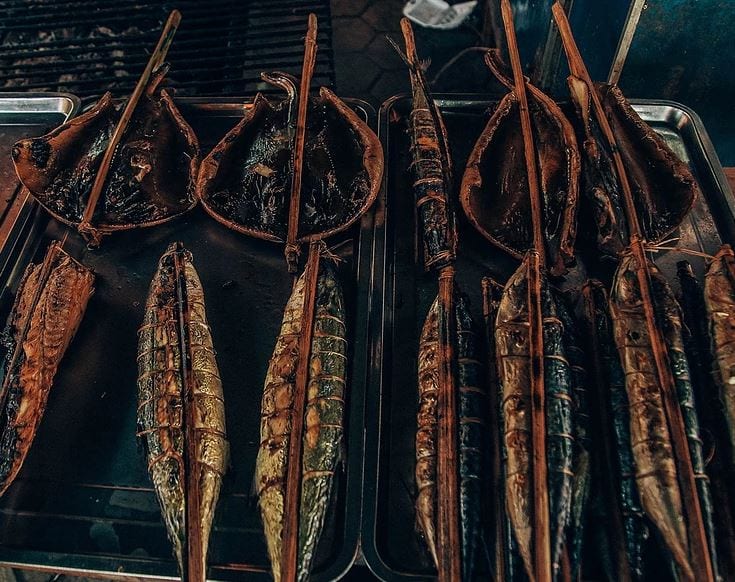 Kep
is a small seaside fishing village and the main attraction of Kep is the
fresh crab market.
They don't just sell crab but an array of seafood like stingrays, prawns, squid, and fresh fish like snapper and tuna. Come hungry to eat as much crab as you can!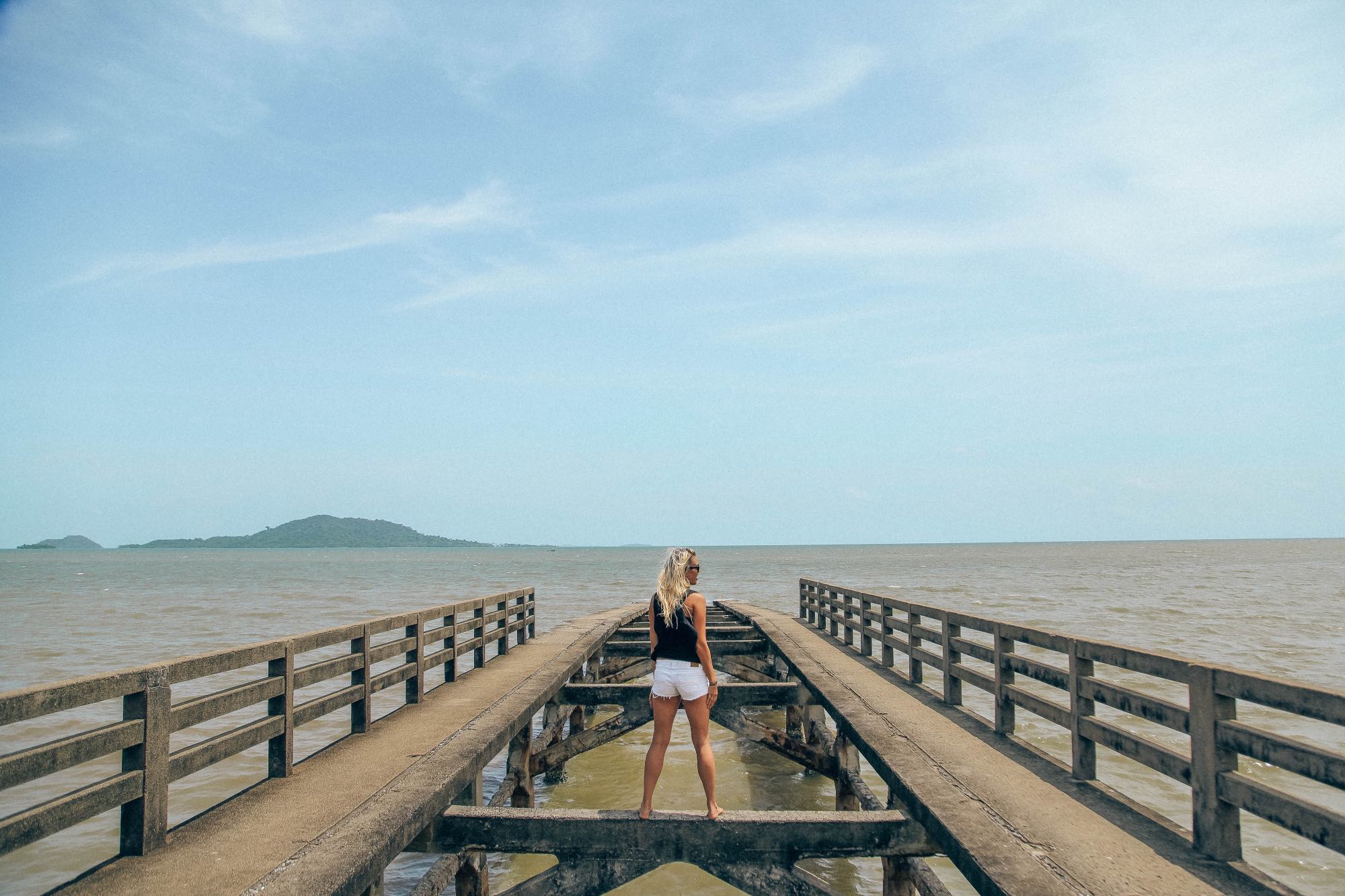 Check out Kep beach and drive down the coast and take in the beauty. We found this cool pier as we were zipping around. You can also on the ferry and journey to Rabbit Island.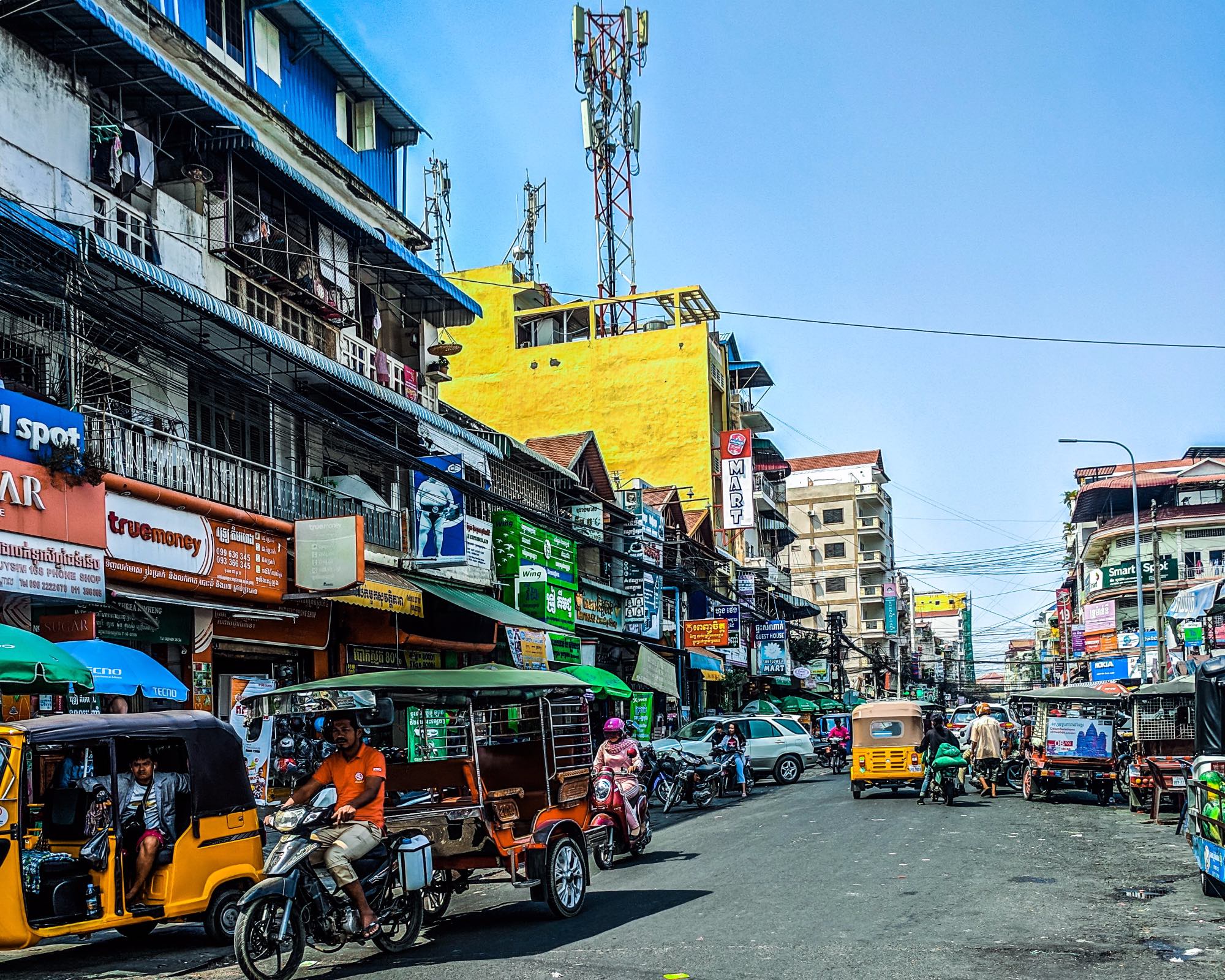 Photo by Vouchlim Ton on unsplash
Day 13: Travel to Phnom Penh
Travel to Phnom Penh, the final stop on your Cambodia itinerary. It is about a 4-5 hour bus ride from Kampot. Buses are frequent and direct.
Phnom Penh doesn't have the best reputation but I happen to disagree. We had a blast here! We were able to meet up with our friend Charity who happened to be passing through Phnom Pehn on the way to the Cambodian Islands. The 3 of us sipped crafted cocktails at Le Boutier which was a friend of a friends bar. We had a blast enjoying hand crafted cocktails in a swanky Cambodian bar. Later we hit the town with our new local friends. It was a great unexpected night that you just can't plan for 😊. A must do on anyones Cambodia itinerary.
Where to Stay in Phnom Penh
Need some inspiration in choosing housing in Phnom Penh? Check out this article ↓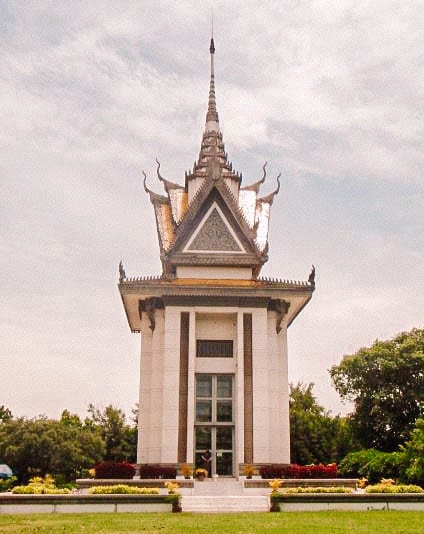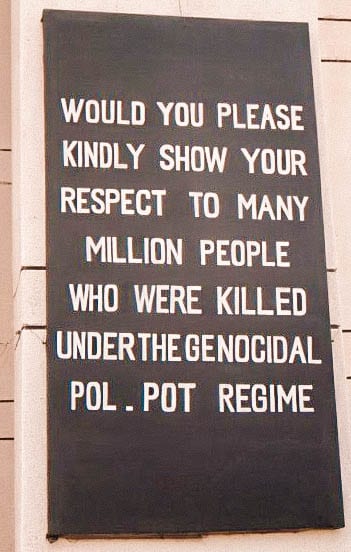 Spend your last day exploring the city. Be sure to check out the Royal Palace and the Silver Pagoda if you haven't already the day before. If you're into museums The National Museum is worth effort.
I'm sure you've heard of the killing fields that are located just outside of Phnom Penh. It is here that 8985 bodies were dug out from several mass graves. Victims from the Khmer Rouge led by Pol Pot. It's a somber experience but important to remeber.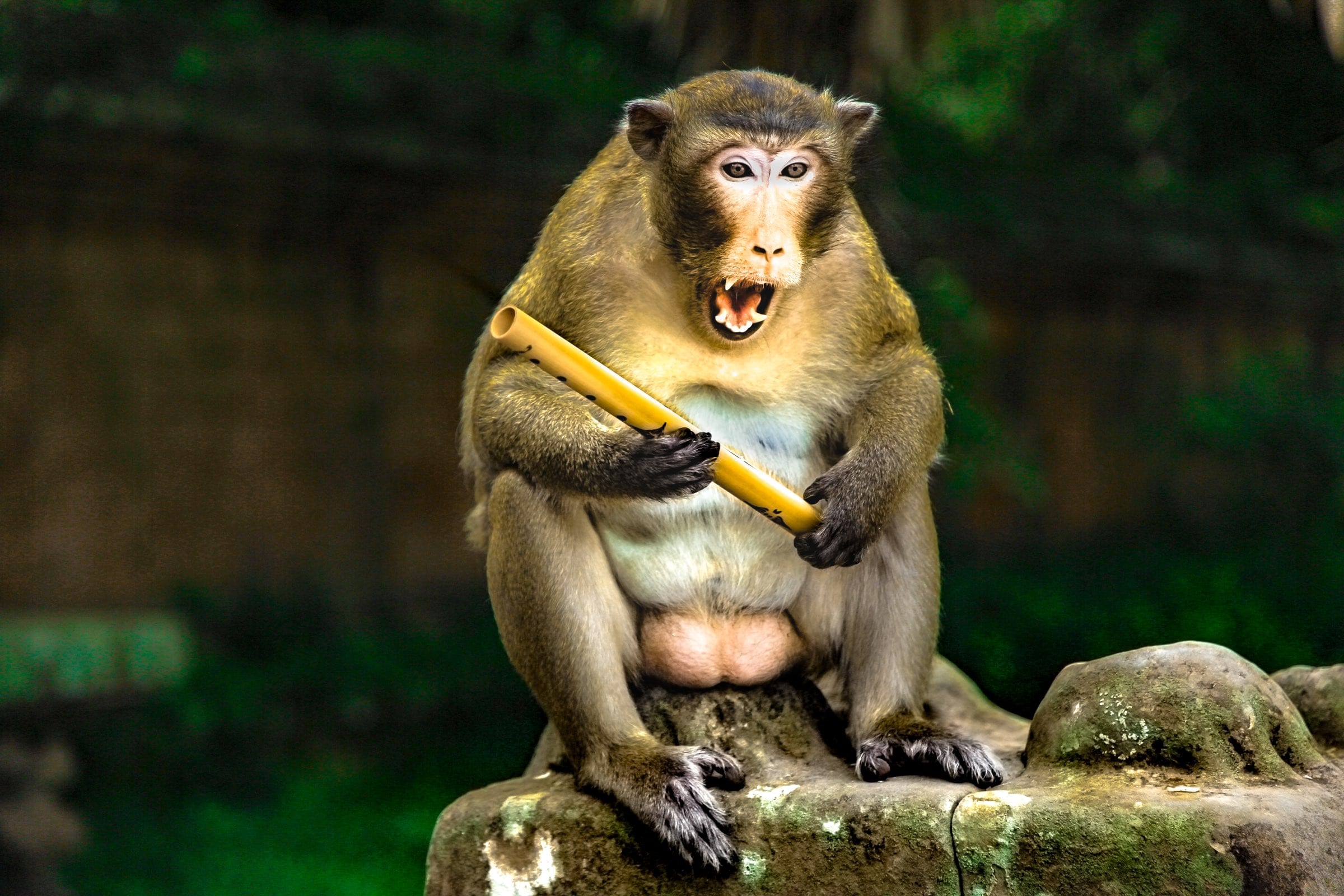 Alas, your trip has come to an end. I've traveled to Cambodia on 3 separate occasions and fall in love with it more and more time after time. I hope this Cambodia itinerary has helped you plan the perfect vacation of budget luxury! As always thanks for reading!
survival tips on your Cambodia Itinerary
To visit the Temples you must have your knees and shoulders covered. Bring an appropriate dress or buy a sarong to where over your shorts.

ATMS

are widely available throughout Siem Reap.

Cambodian overnight sleeper buses are better than most in South East Asia
Headed to Cambodia? Check out some Guides ↓
Enjoy this Post?!?! Pin in for Later ↓