There are a handful of Maui towns that you can't miss when you are exploring this island. Maui is loved by all and people from all over the world flock to spend a week or two living in paradise.
On Maui you can find adventure, romance, luxury and solitude all wrapped into one. Okay I'll stop teasing you, here are 5 of the cutest and most photogenic Maui towns.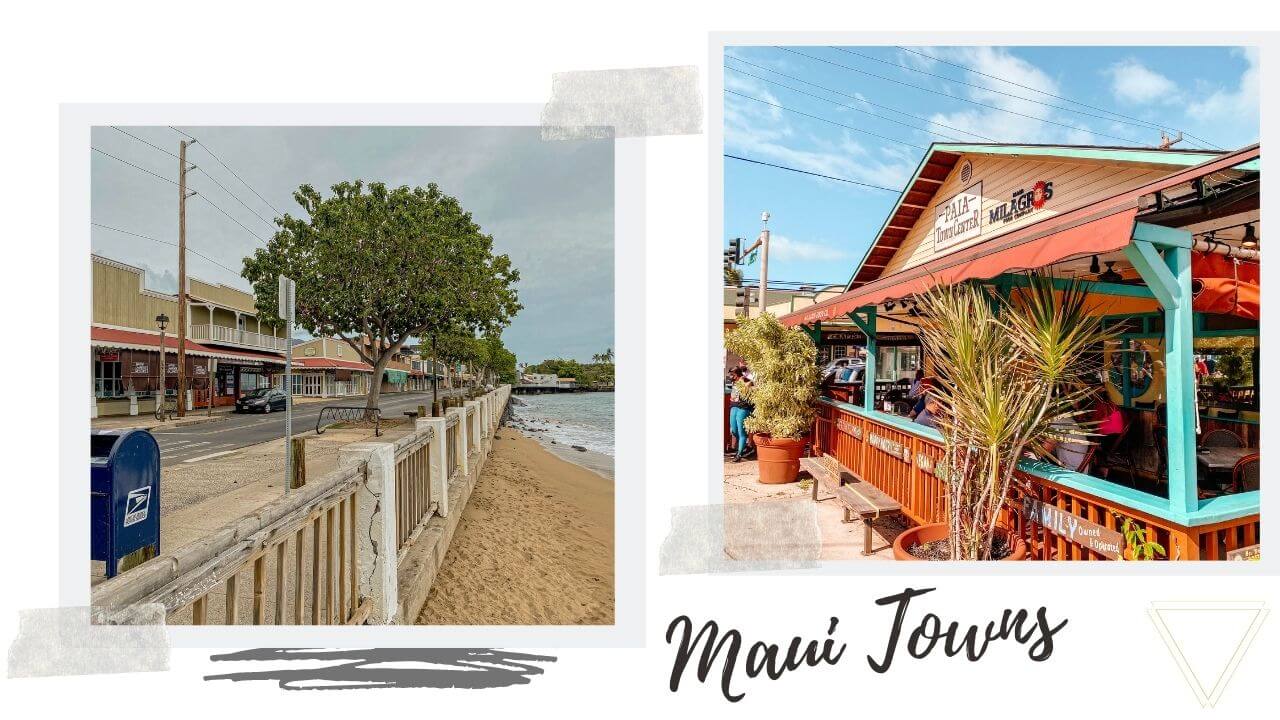 For full transparency, I have sprinkled some affiliate links in this post.  As an Amazon Associate I earn from qualifying purchases that gives me a small commission at no extra cost to you if you decided to make a purchase.  As always, I would never recommend a product or service that I didn't truely believe in.  All proceeds go to keep Jess traveling and coffee ☕️.  I thank you in advance.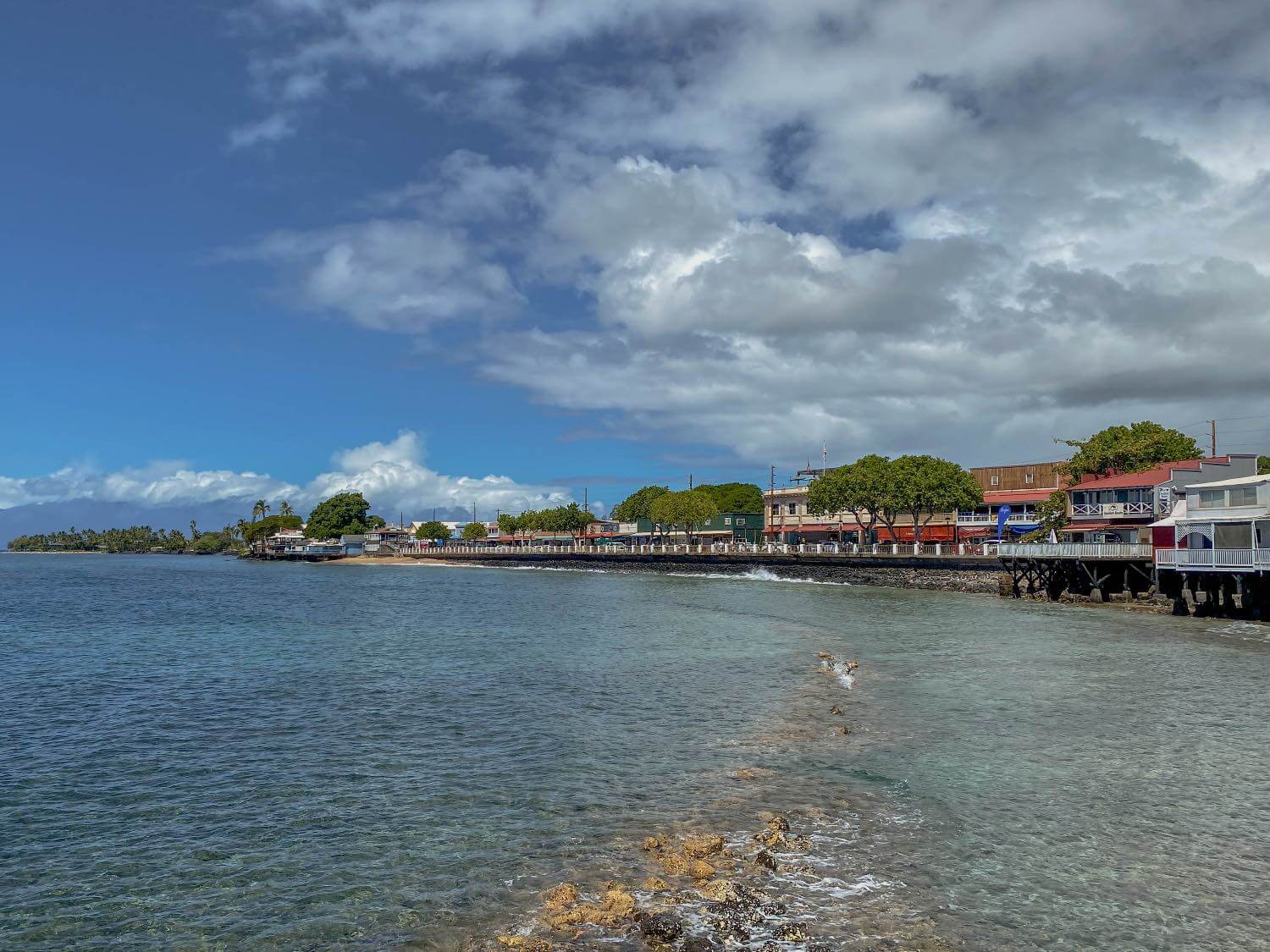 You can't explore West Maui without stopping in the town of Lahaina. Perched right on the water is this old whaling village that was once the capital of Hawaii.
Lahaina town is filled with history as you walk around town you'll find remains of the old fort, the courthouse, and the old Lahaina jail.
As you cruise Front Street, the main drag you'll find plenty of shops, restaurants, bars and art galleries to keep you busy.
This is my favorite 'Maui Towns' and where I've called home for the past 10 years. Be sure NOT to miss Lahaina town while you're exploring Maui.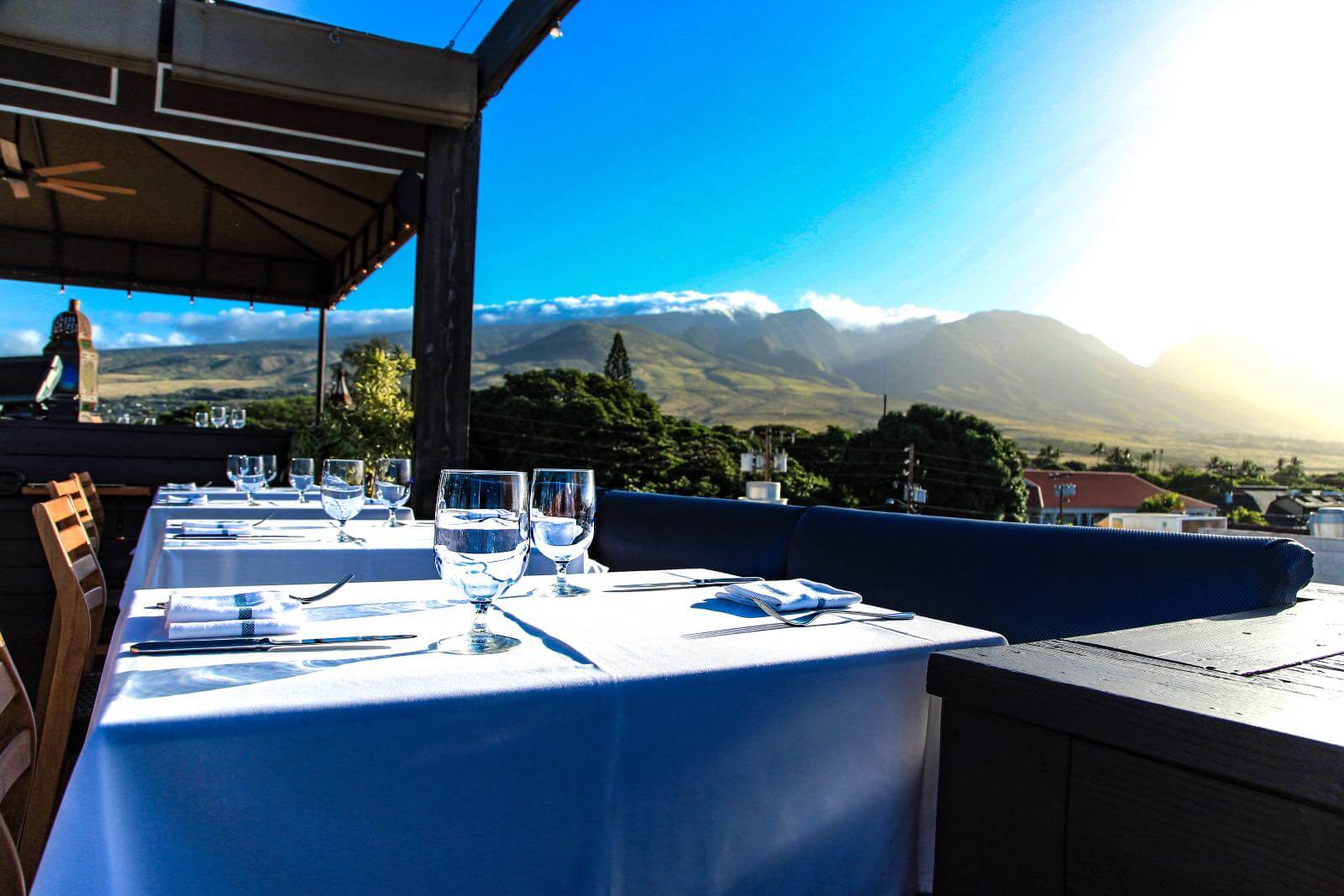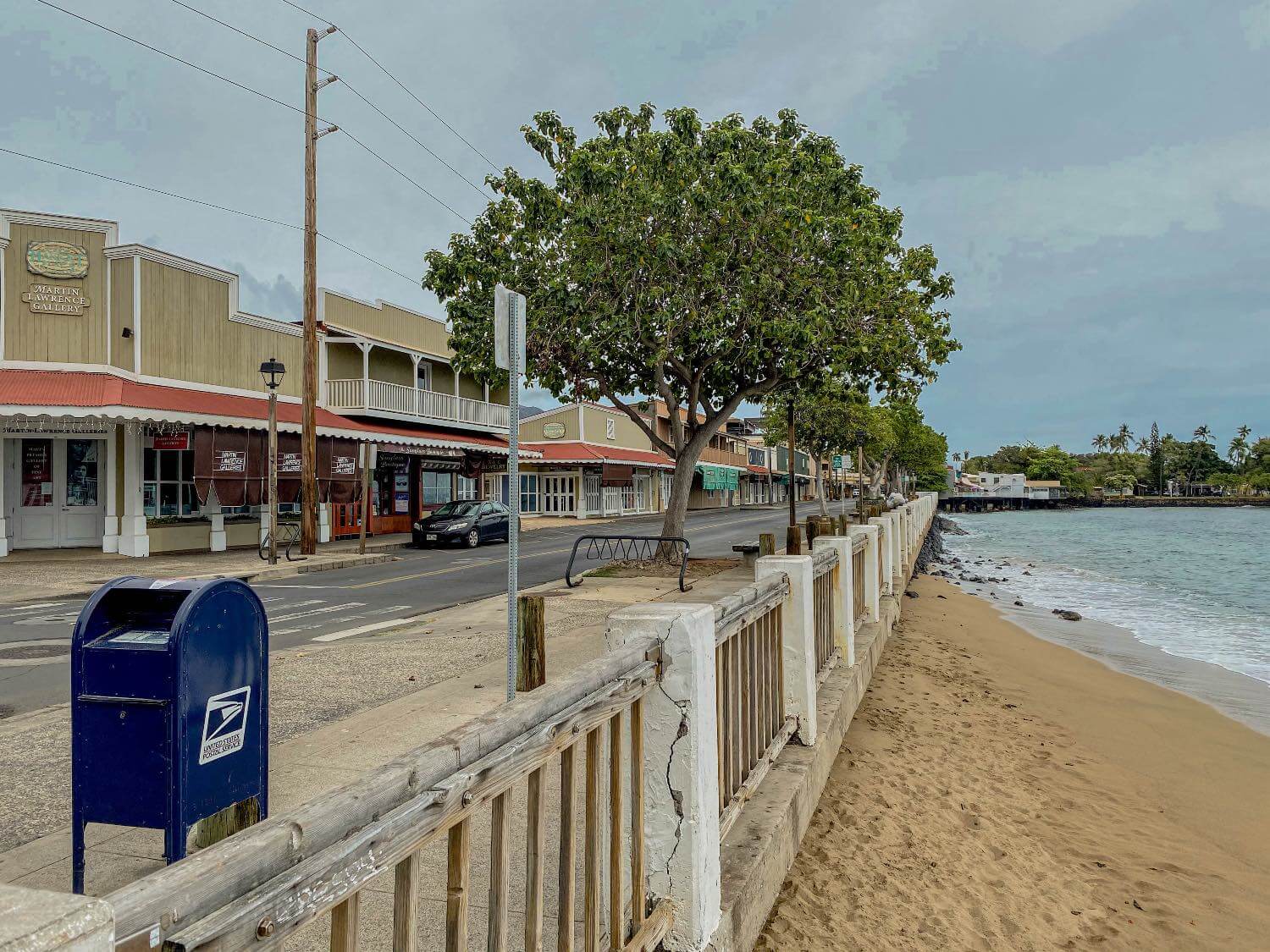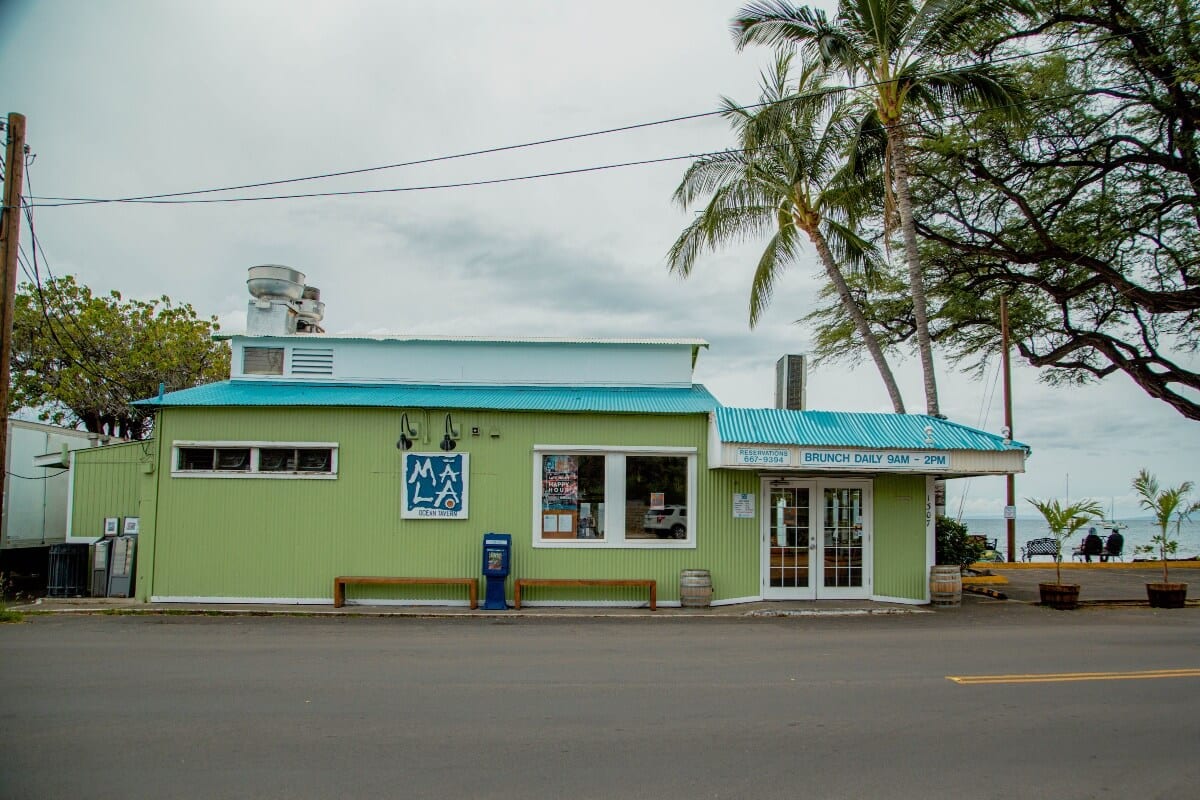 Top Activities in Lahaina 🐳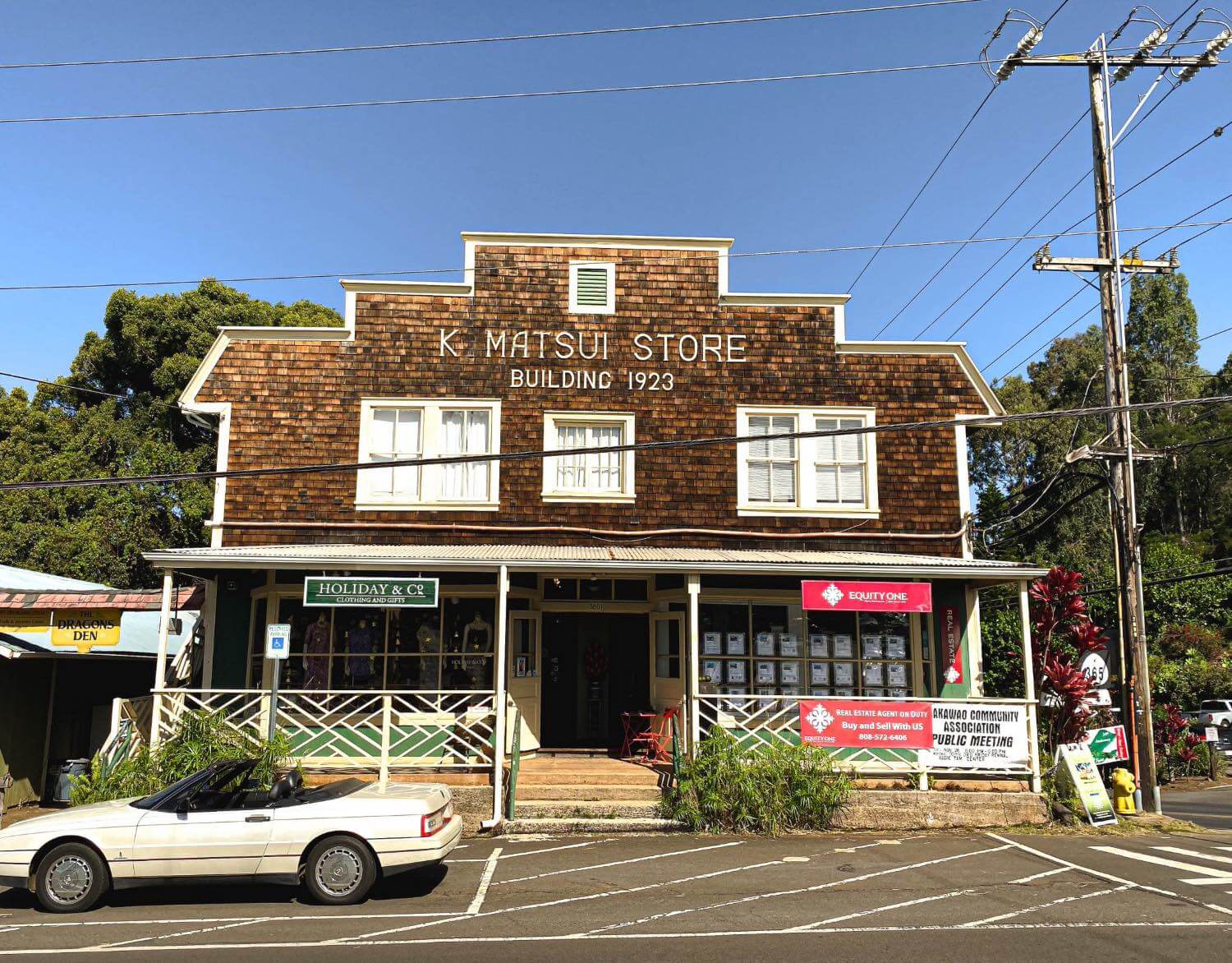 Makawao town is located in Upcountry Maui and is rich in Paniolo history. "Paniolo's" or the Hawaiian Cowboy have roamed these areas since the 1800's as most of the land is dedicated to ranches and agriculture.
Makawao much like Lahaina is filled with art galleries, boutique shops and a few restaurants. Be sure to stop at the Komoda Bakery for a sweet treat as you explore this Maui town.
If you're up for a 'boozy' trip, Ocean Vodka, Pau Vodka, and Maui's only winery are all located in the area around Makawao.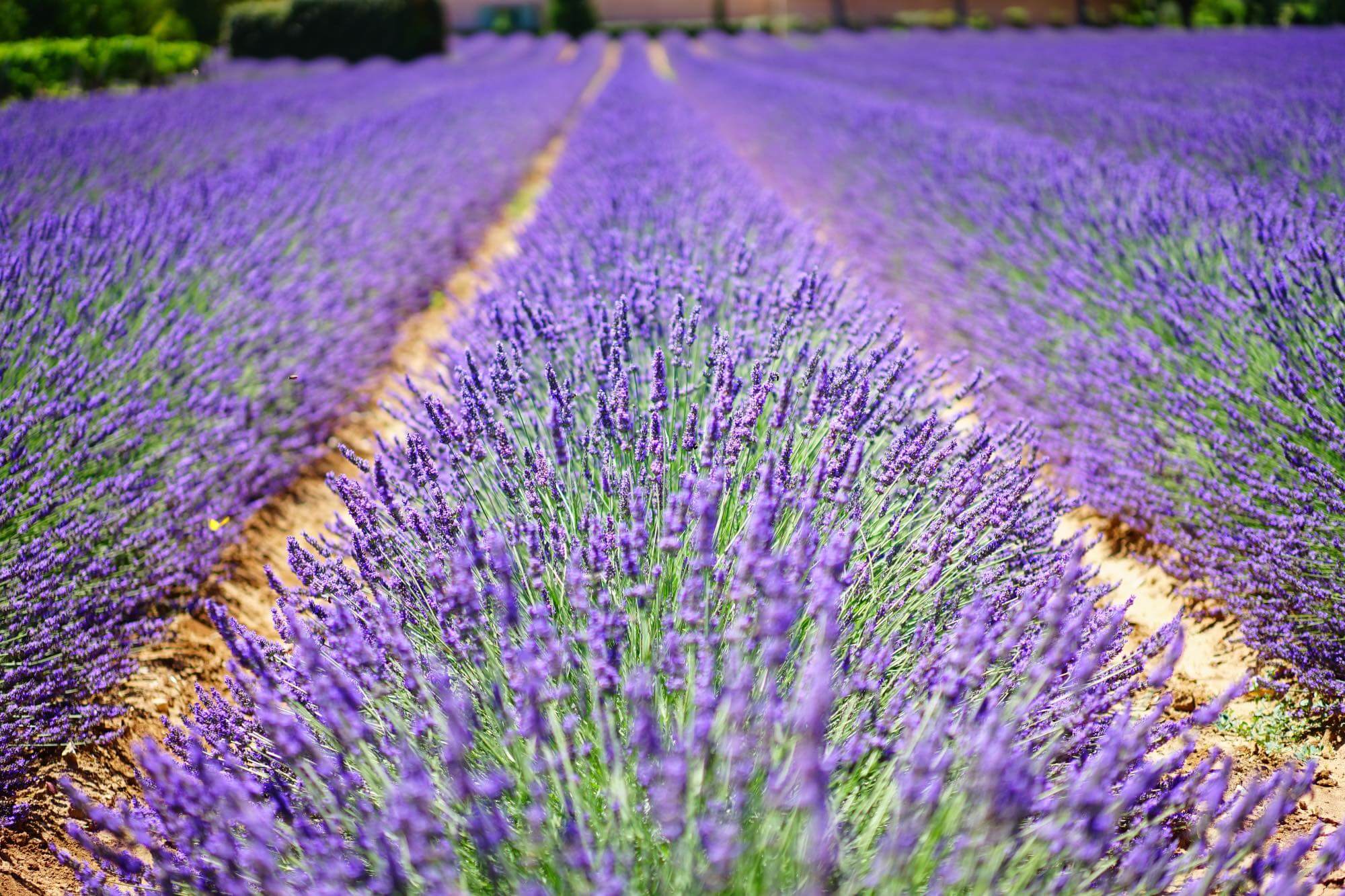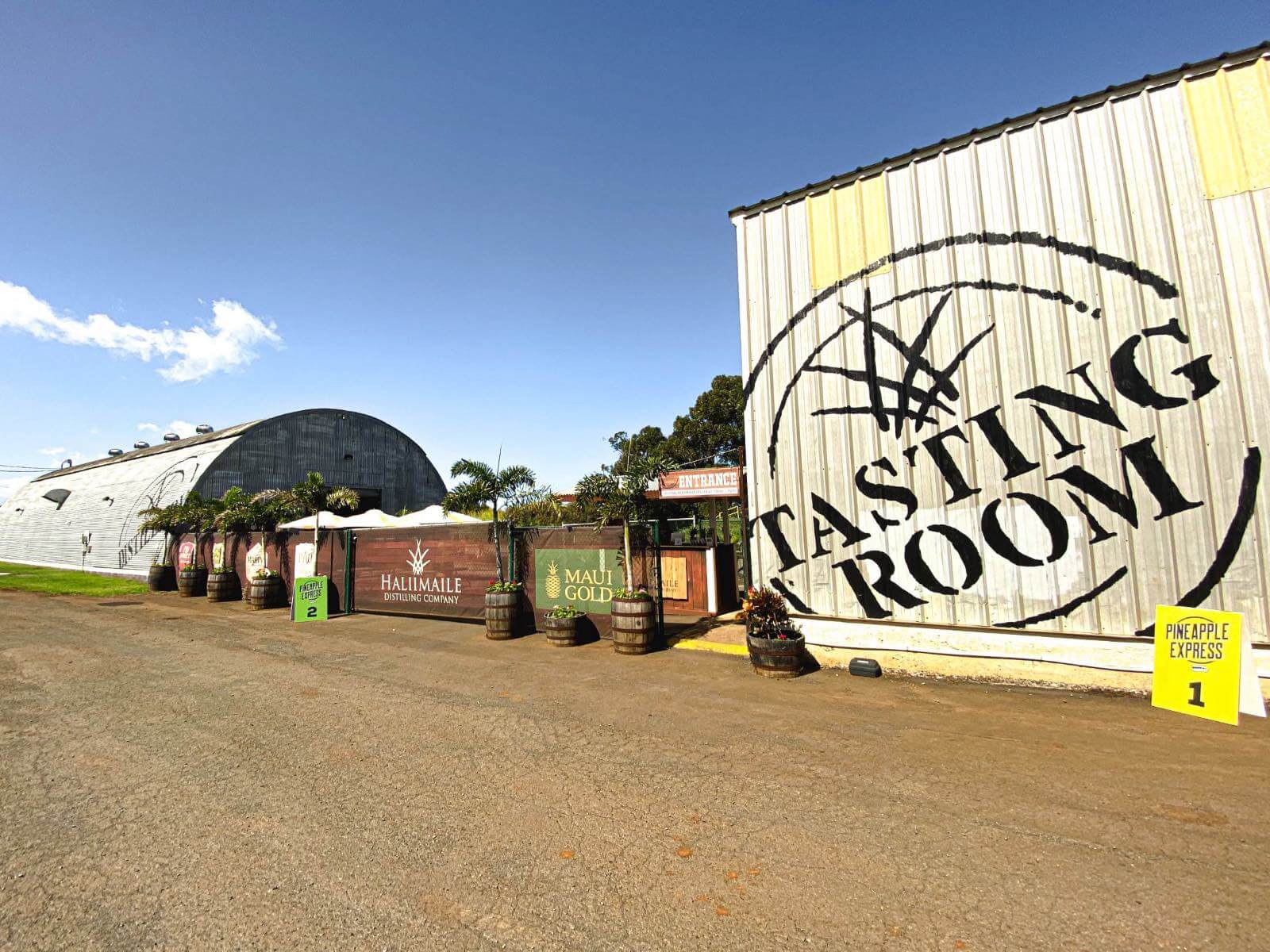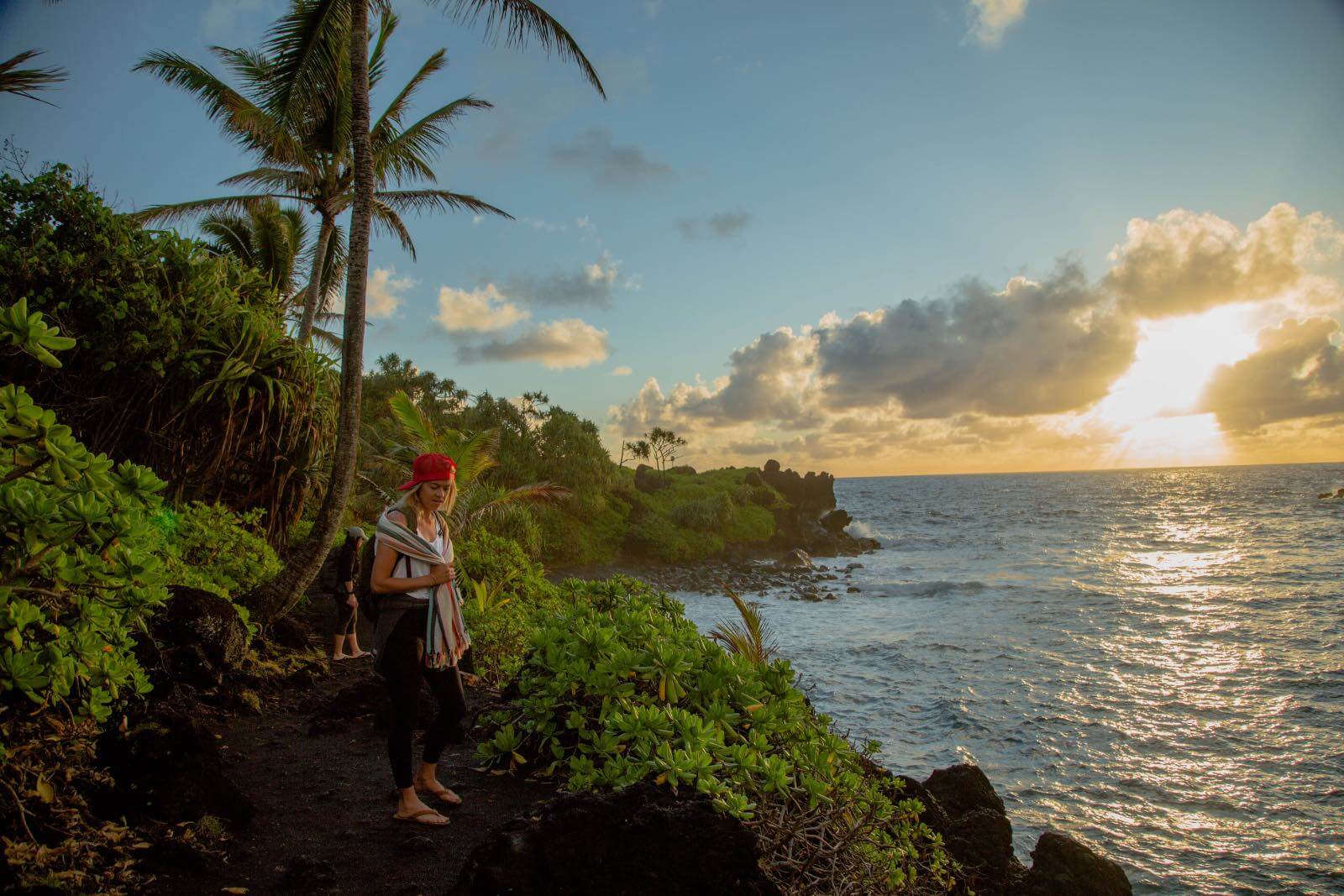 If you're looking for the ideal Hawaiian town then make sure you spend a few days in Hana on your island vacation. What she lacks in size, she makes up for in beauty and grace.
A red sand beach only accessed by scaling a cliff is in Hana and that's only one of her many mysteries. Ten minutes before you reach Hana town on the road to Hana is 'Waina'apapa State Park' which contains one of the most beautiful beaches in Maui, a stunning black sand beach.
Twenty minutes past Hana town you'll reach the Kipahulu entrance of Haleakala National Park. Inside the park you can explore the seven sacred pools or embark on one of my favorite hikes on Maui, the Pipiwai Trail.
The Pipiwai trail takes you through a long bamboo forest, past ancient banyan trees and finally ends at the glorious Waimoku Falls.
Spend your afternoons lazing at a picture perfect Hawaiian beach or cliff jumping at the Venus Pools. However you choose to spend your days, Hana is a MUST VISIT of Maui towns.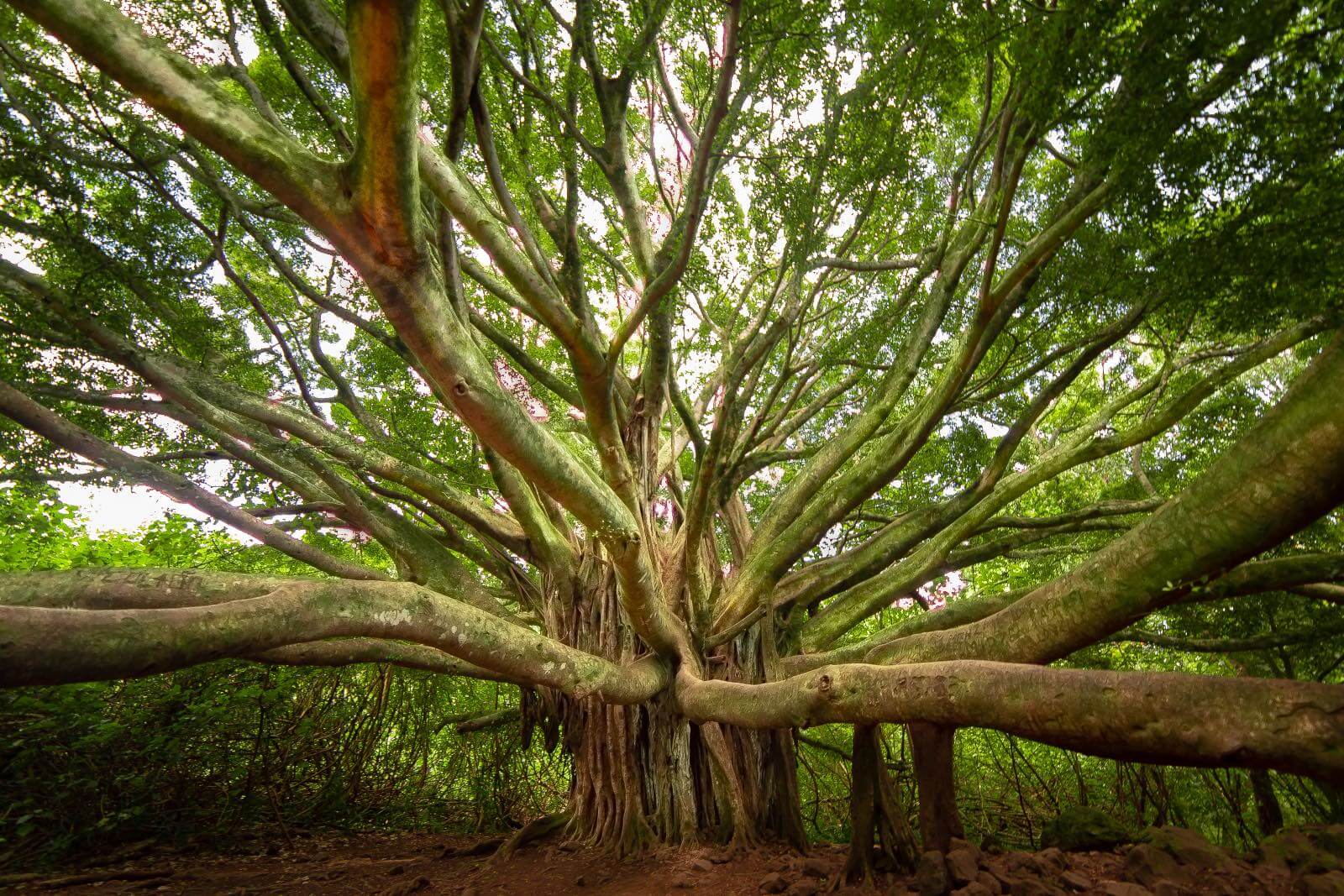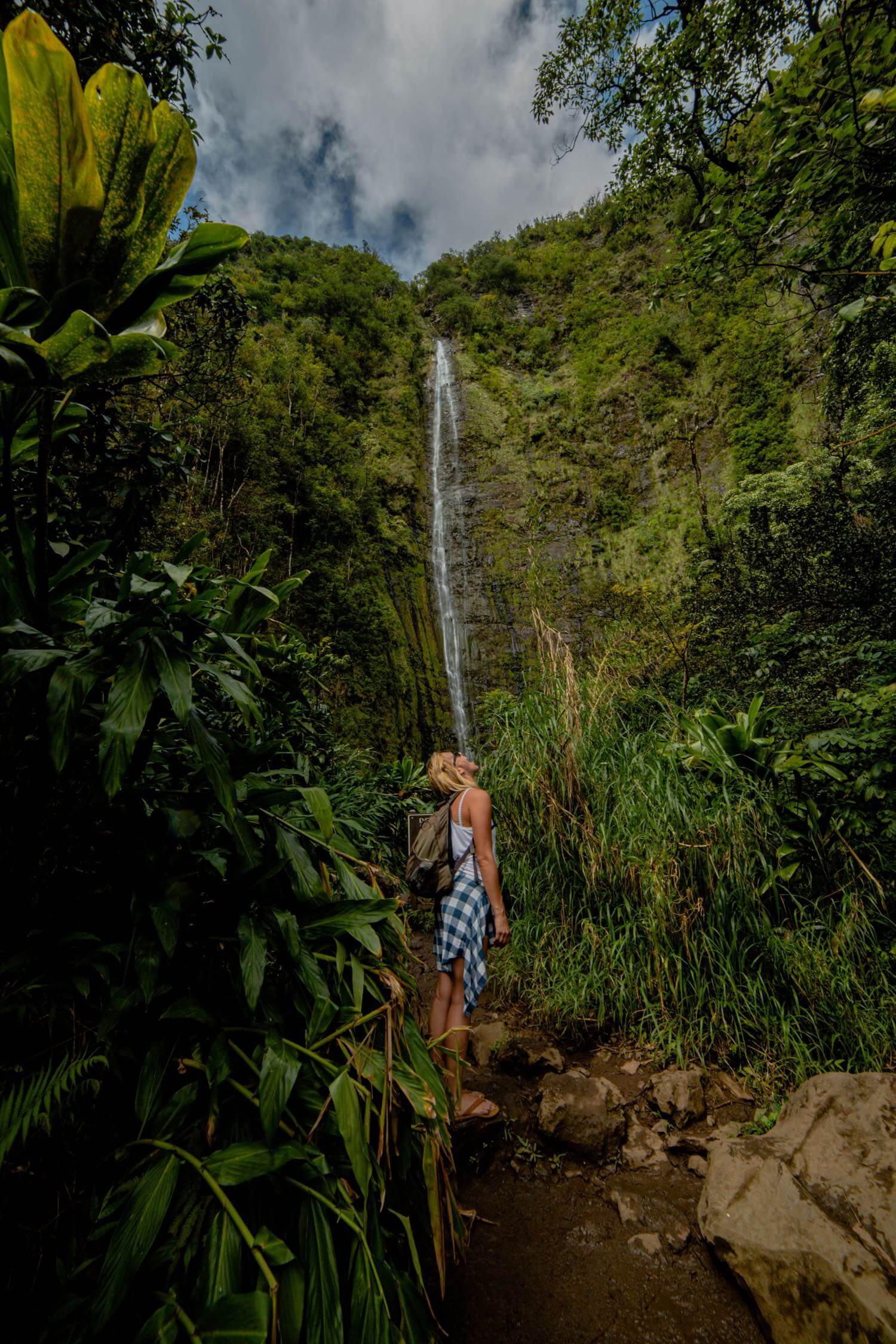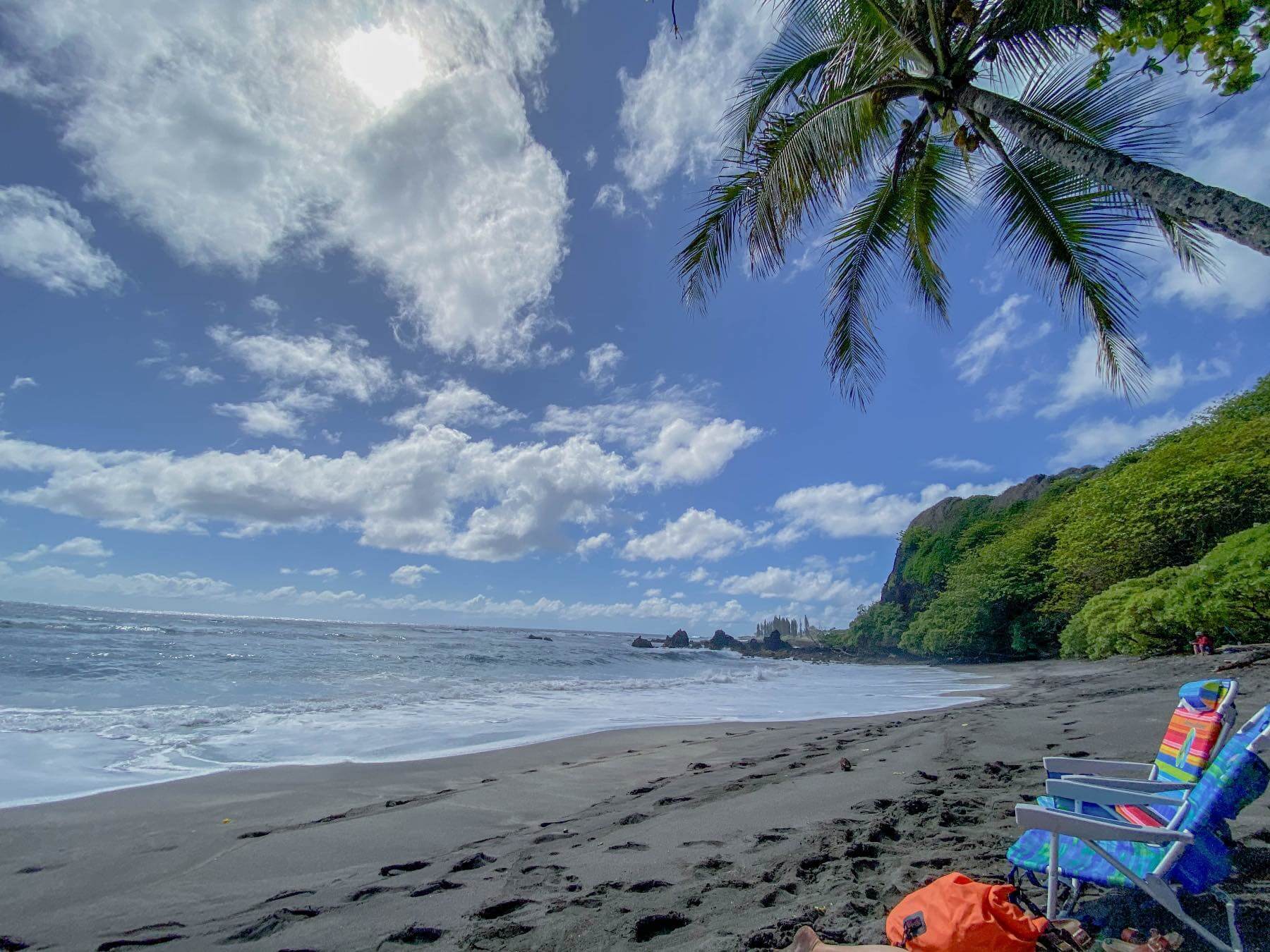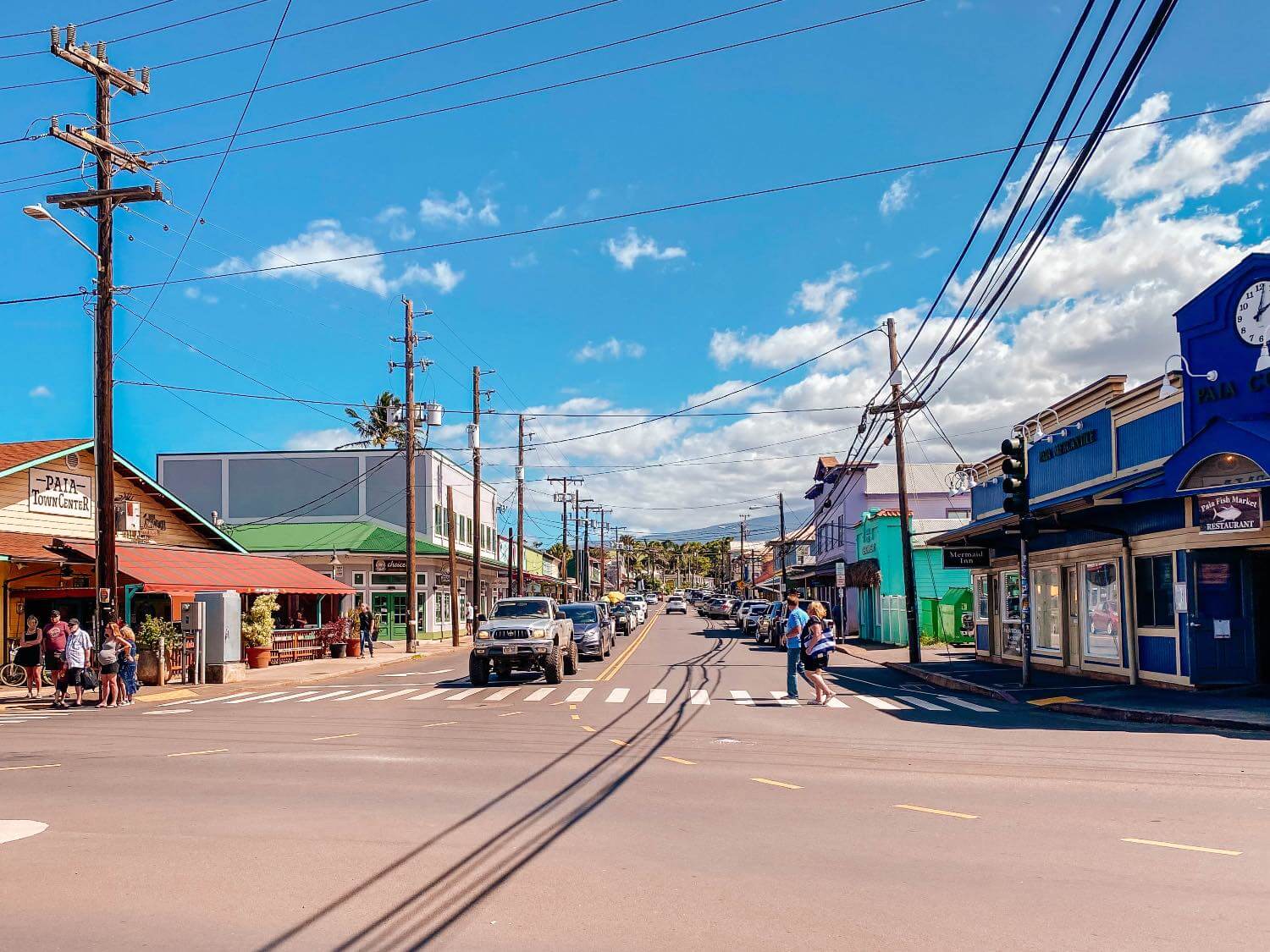 Paia town is the first of the Maui towns that I lived in when I first moved to Maui. Decorated with cafes, restaurants, and boutique clothing shops you can easily image yourself living here.
The colorful buildings pop in the sunlight and you'll quickly fall in love with yet another Maui town. Must eat restaurants here include Flatbread Pizza Company, Vana Sushi, Cafe Des Amis, and of course Mama's Fish House.
Check out Micks House of Fleetwoods – a cute boutique shop full of memorabilia.
For a longer and more detailed list check out the best places to eat in Paia & Haiku.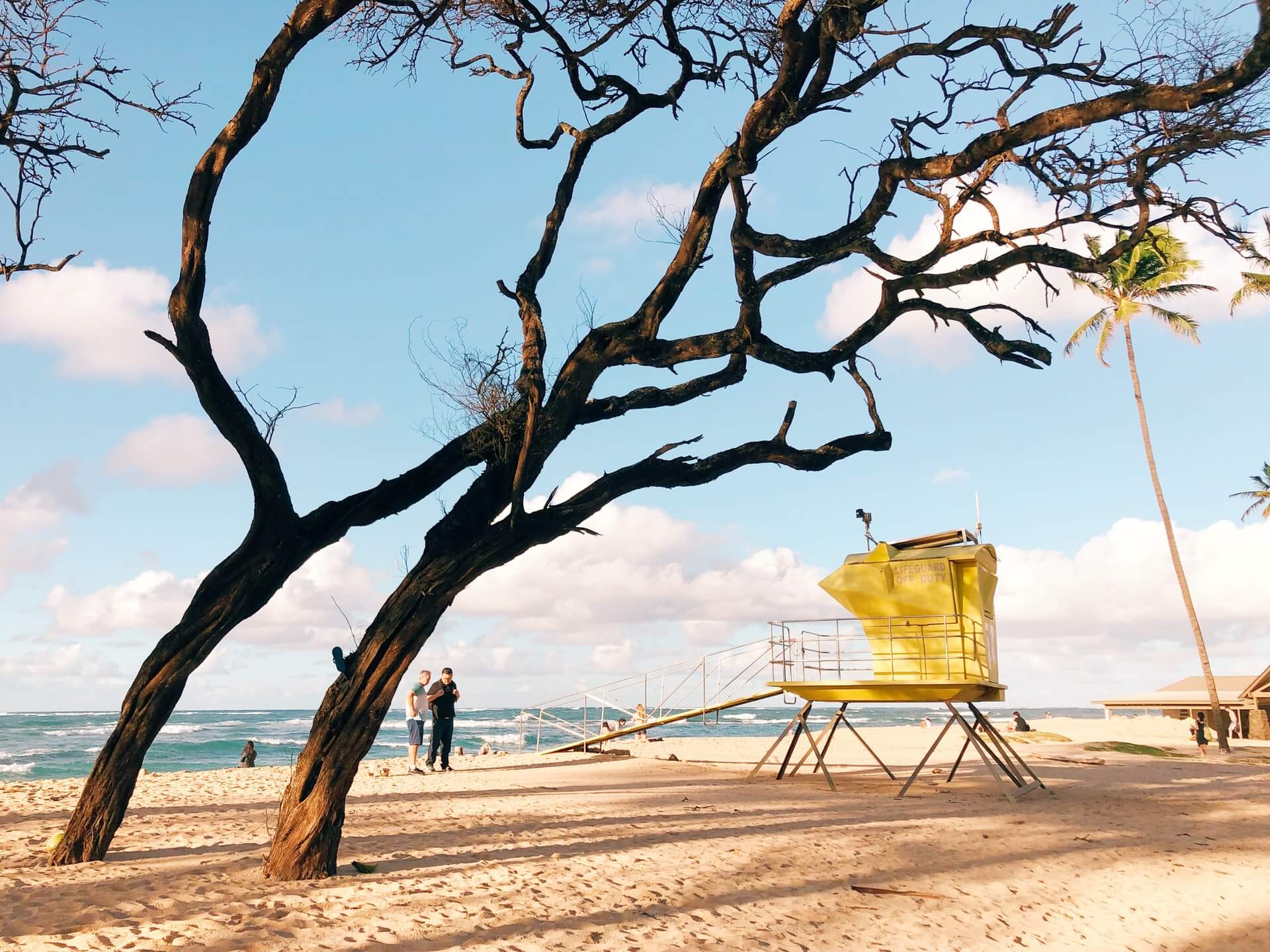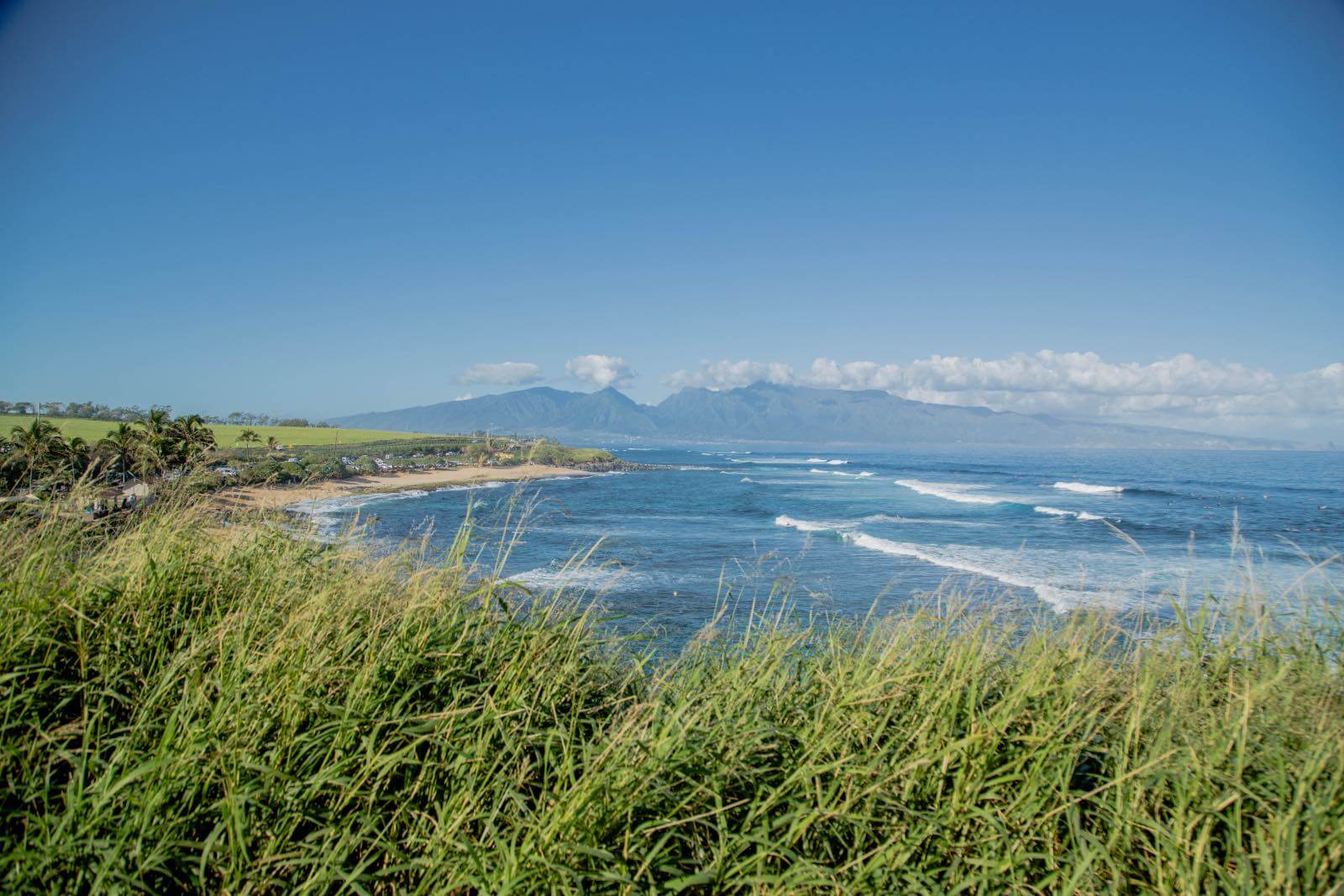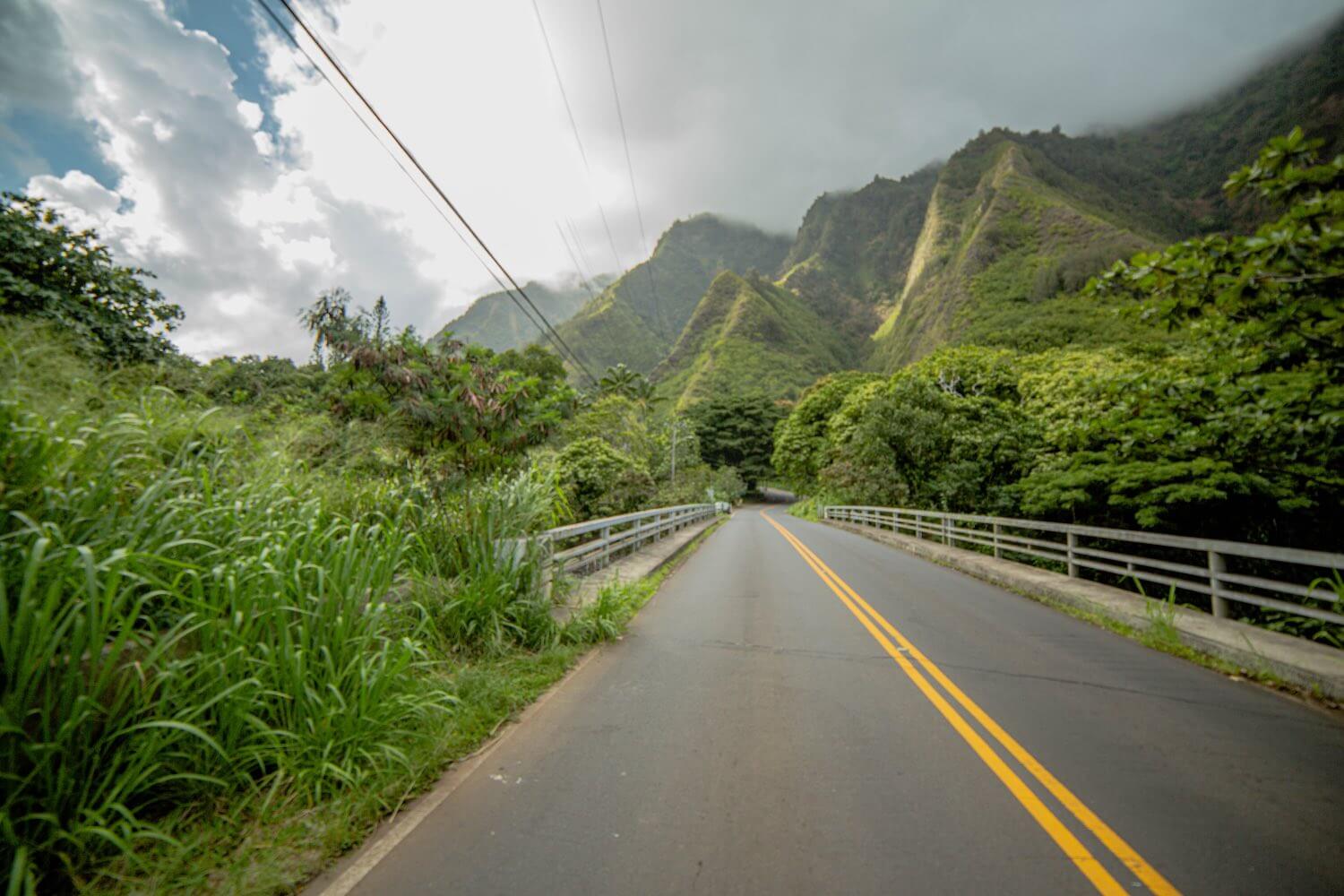 Wailuku is one of the oldest Maui towns located Central Maui. Situated on the foothills of the lush West Maui mountains you'll find old historic buildings, churches and your governments buildings like your courthouses.
Every first Friday of the month Wailuku town holds a late night pop up "market" where they'll be food trucks and locals selling hard crafted jewelry and art.
Wailuku is also home to I'ao Valley State Monument and one of the wettest places on Earth. Get an old town feel and sample authentic Hawaiian cuisine as you roam the town.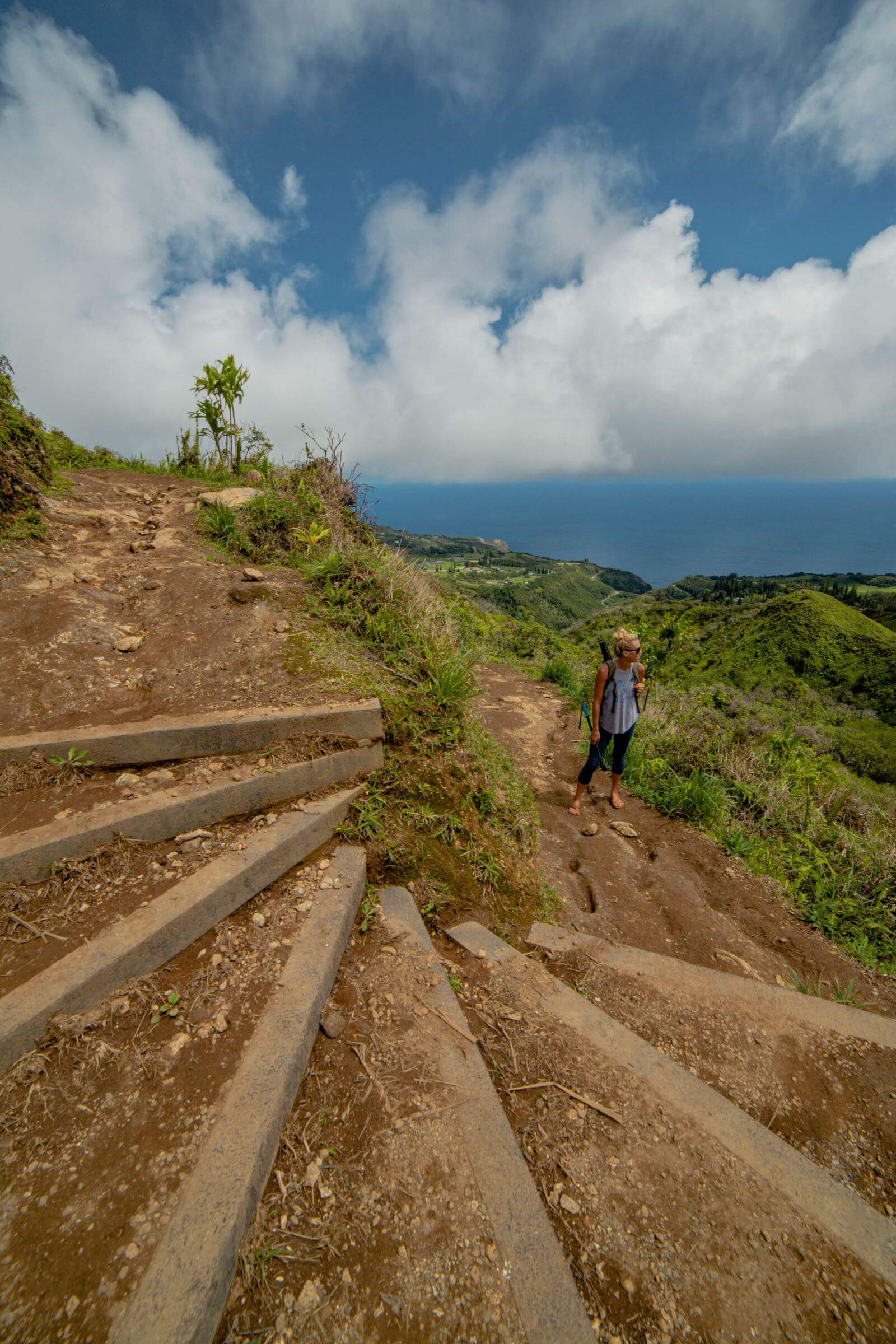 Those are 5 of the cutest towns in Maui.
What's your favorite Maui town?
Enjoy this Post?!?! Pin in for Later ↓