Laos is a land locked Southeast Asian country that shares a border with China, Myanmar, Cambodia, Vietnam and Thailand. Laos is a country rich in history filled with mountains, coffee plantations and waterfalls.
I spent a month exploring all the places to visit in Laos from North to South and fell in love with the Laotion people. It wasn't until my 3rd visit to Southeast Asia that I got to experience this beautiful country.
7 unbelievable places to visit in laos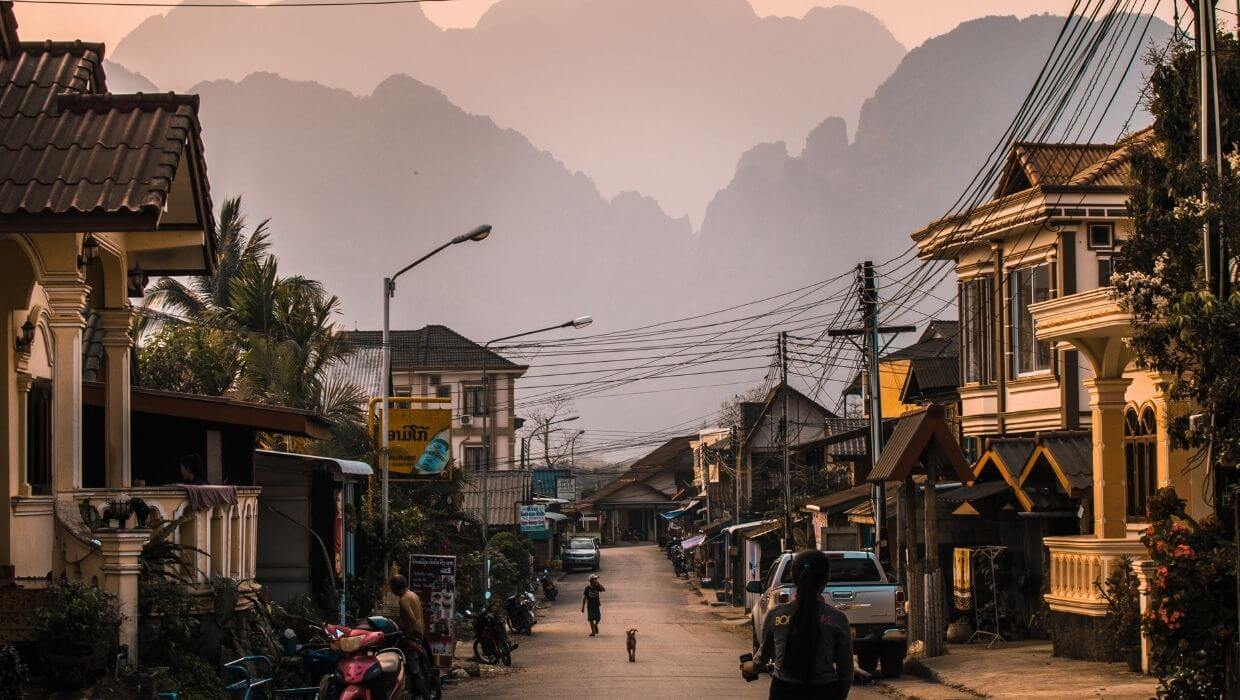 For full transparency, I have sprinkled some affiliate links in this post.  As an Amazon Associate I earn from qualifying purchases that gives me a small commission at no extra cost to you if you decided to make a purchase.  As always, I would never recommend a product or service that I didn't truely believe in.  All proceeds go to keep Jess traveling and coffee ☕️.  I thank you in advance.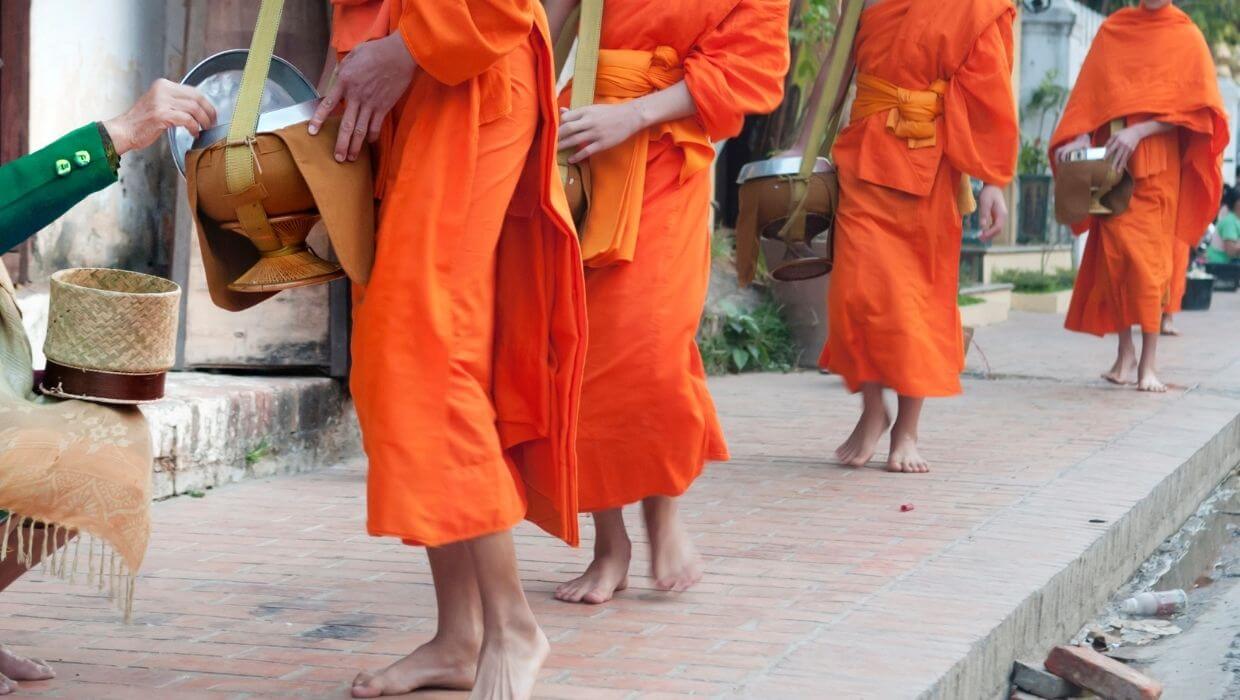 Every morning in Luang Prabang, locals rise early to give alms (tak bat) to the monks and show their appreciation. The monks only eat before sunrise and all the food is donation from the alms they received that morning. A humbling experience that should be treated with the utmost respect.
Things to do in Luang Prabang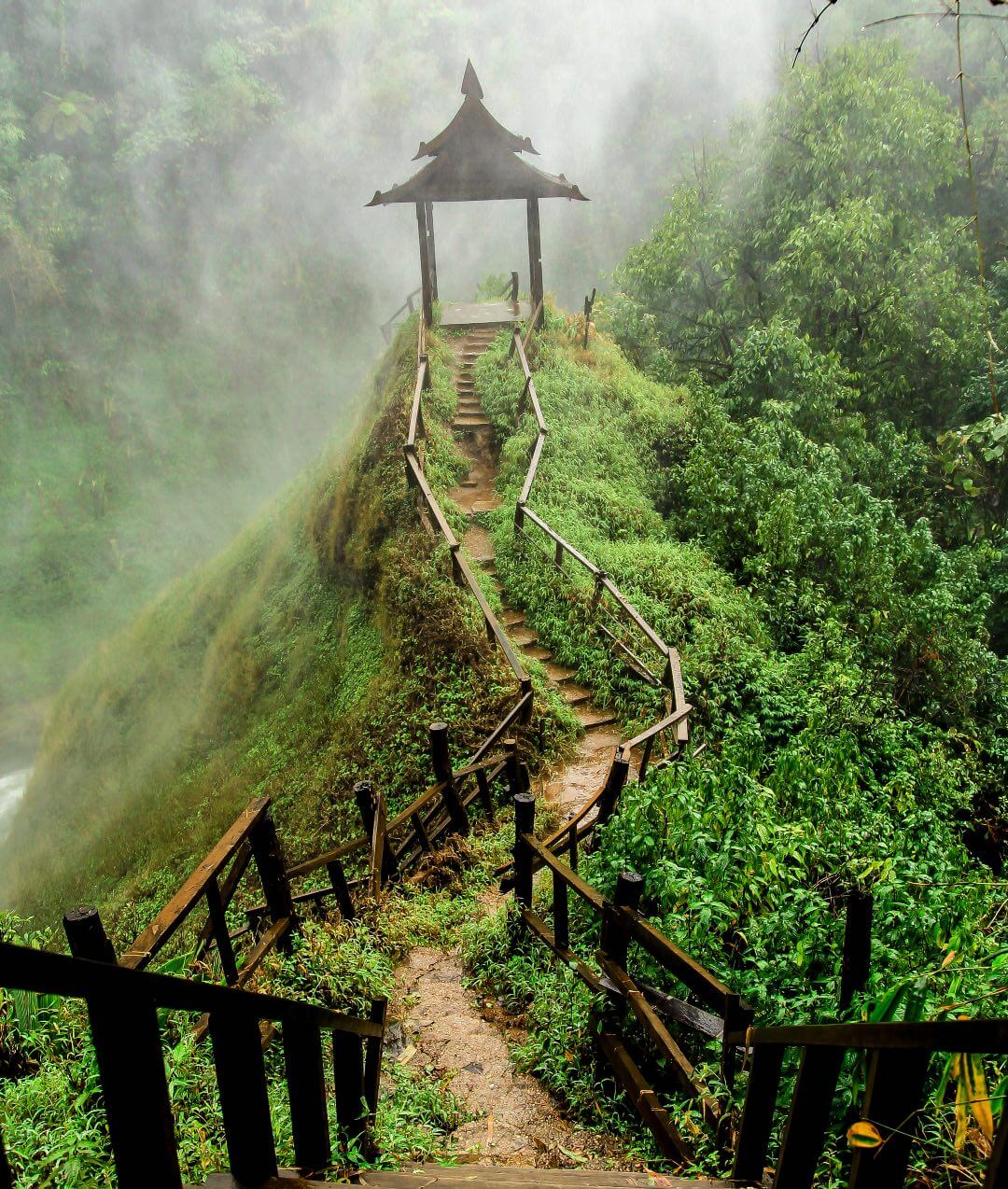 The Bolaven Plateau in southern Laos is famous for its coffee plantations, mountainous scenery and some of Southeast Asia's most incredible waterfalls. The best way to explore this area is by motorbike, staying in ethnic villages along the way as you take on the Bolaven Loop.
3. The Mighty mekong river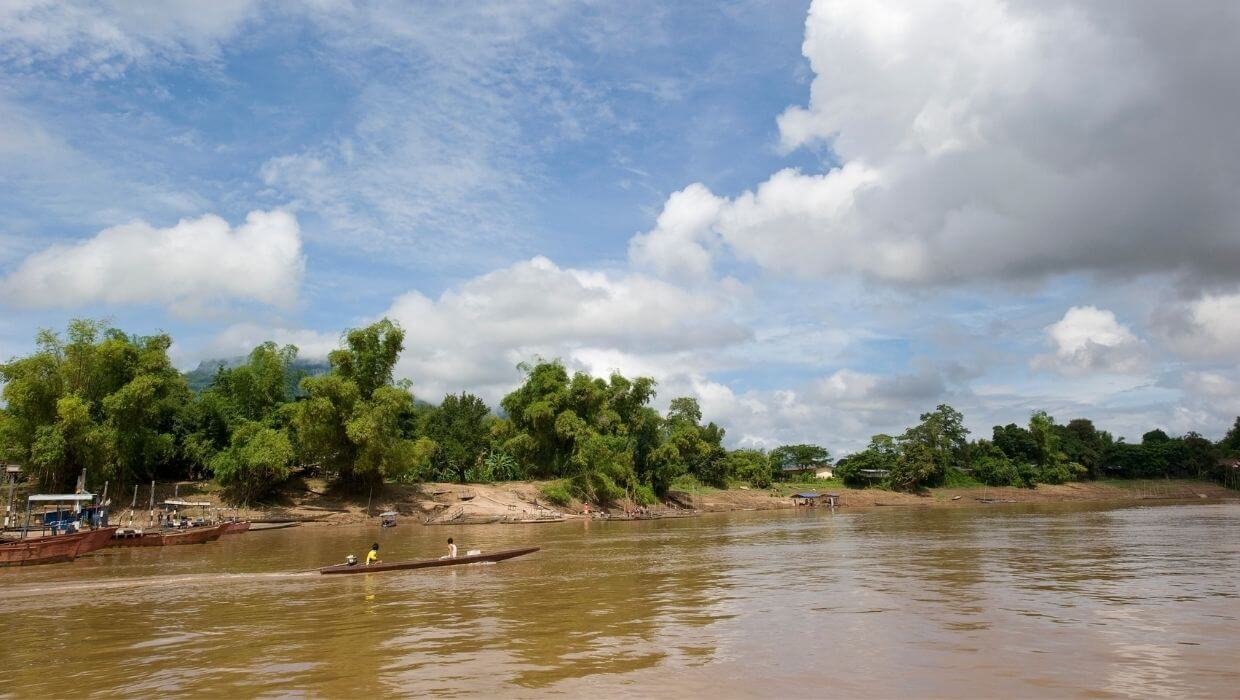 You didn't visit Laos if you don't witness the mighty Mekong. An adventure you must experience when traveling through Laos is taking the 2 day slow boat to Luang Prabang down the Mekong River. Although not the most comfortable of journeys it was the most memorable.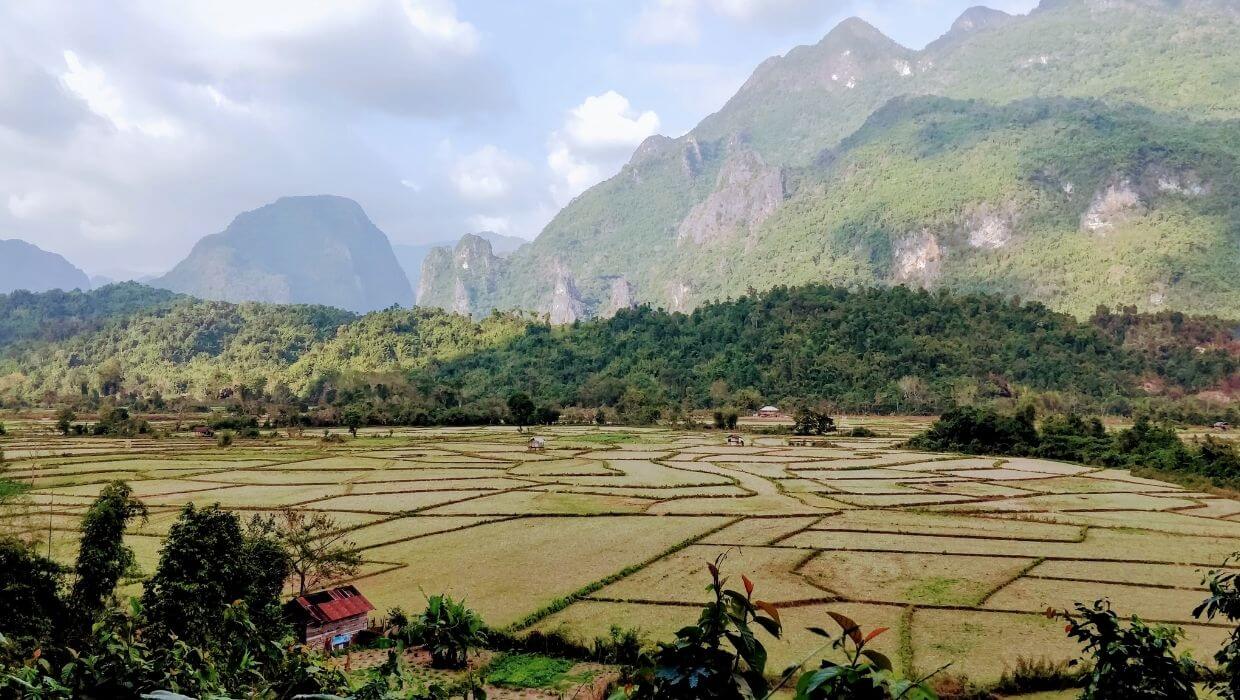 Tall dramatic limestone cliffs jut into the sky as the Nam Song River cuts through the town of Vang Vieng. Not only is the town jaw droopingly gorgeous, it's a popular destination for outdoor adventure including tubing, hiking and rock climbing and is one of the most beautiful places to visit in Laos.
Things to do in Vang Vieng
Laos' most famous waterfalls Kuang Si Falls sit 45 minutes outside of Luang Prabang. Climb to the top of this three tiered waterfall to swim in a natural infinity pool that you'll never forget.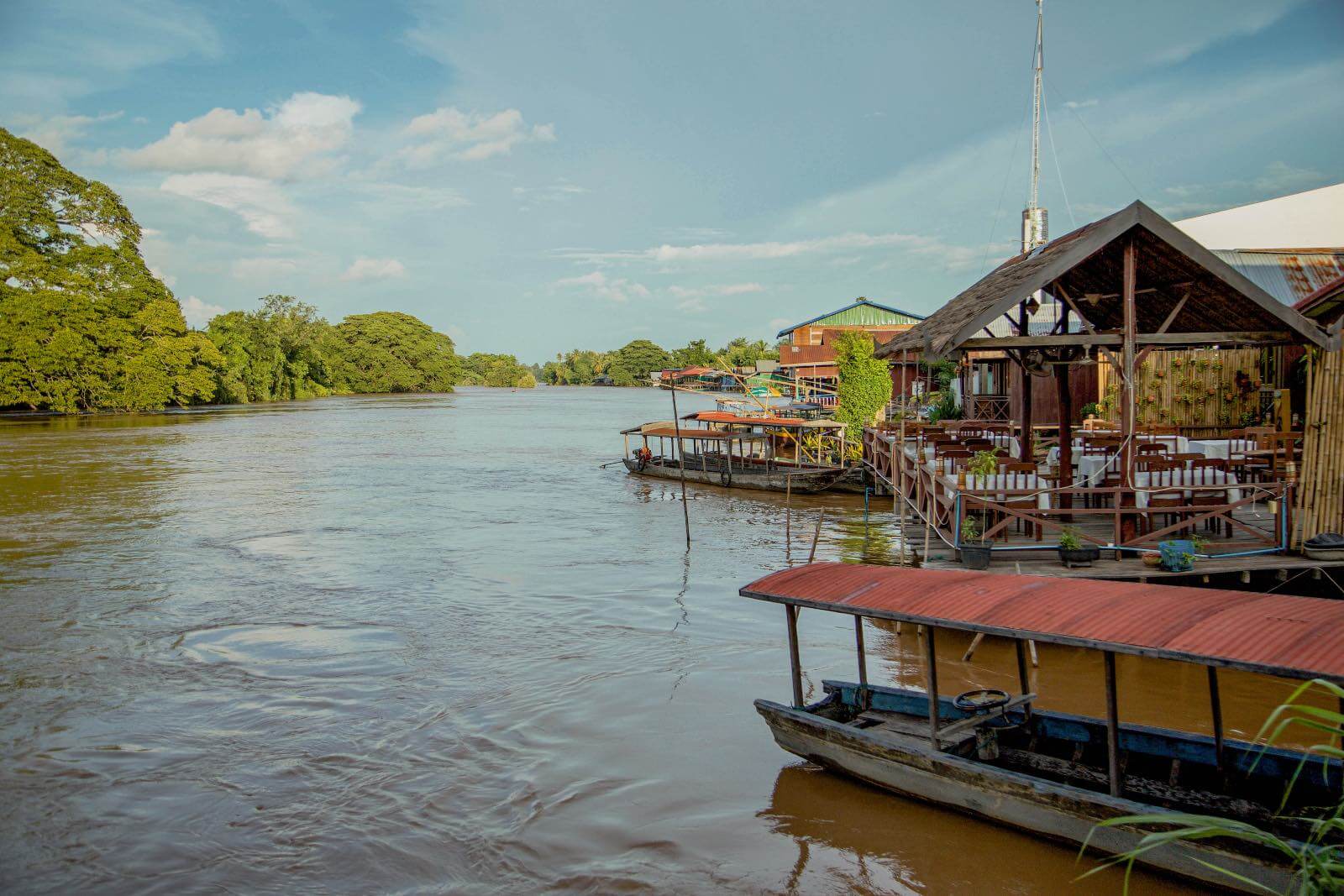 Nestled at the delta of the mighty Mekong River on the Laos and Cambodian border sits the 4,000 Islands. Most of the islands are small and uninhibited but there are a couple islands that the determined traveler can get to, Don Det and Don Khong. Travel here to step back in time.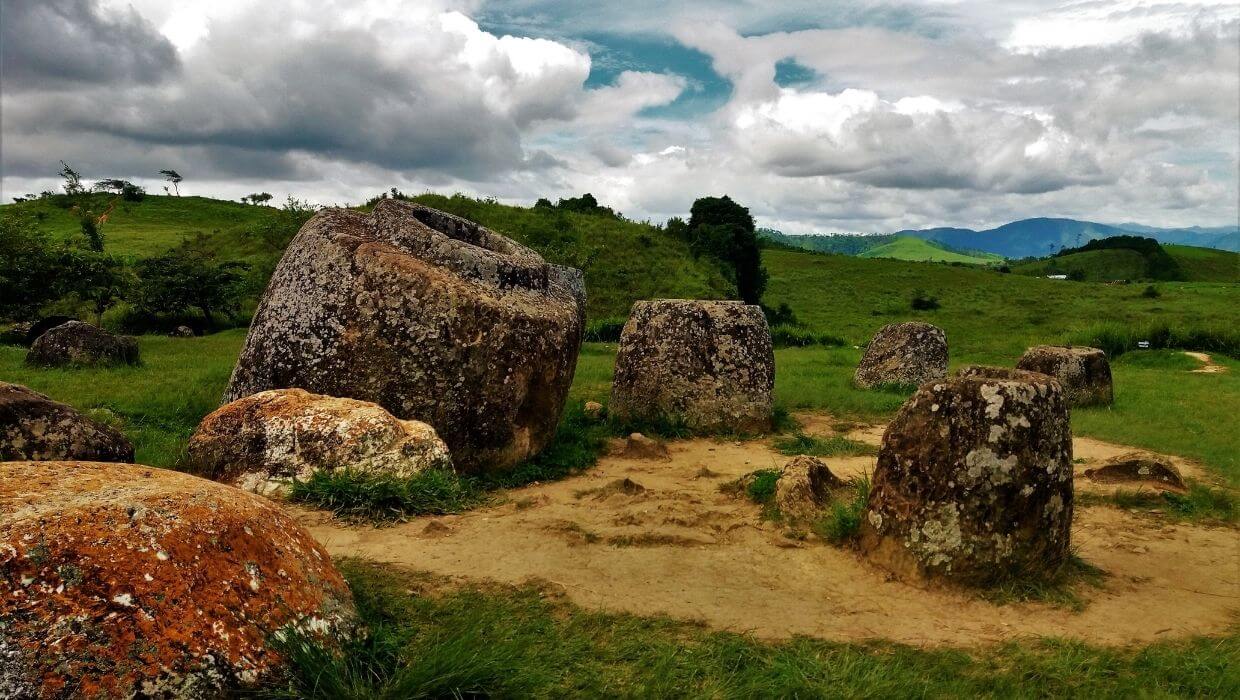 Found in a far corner of Laos are these ancient, strange stone jars. The jars vary in size, some enormous up to 3m tall and 1m wide. Strung in no apparent order is this mystery of Laos that you must uncover for yourself. This is one of the most remote places to visit in Laos.
More Laos Travel Guides Below ↓
Enjoy this Post?!?! Pin in for Later ↓