a guide to the shanghai muslim market
If you find yourself in Shanghai on a Friday morning do yourself a favor and go to the Shanghai Muslim food market. The Shanghai Muslim Market is a street lined with pop up food tents where you can get anything from freshly butchered meat to ice cream cake!
Being that it is a Muslim Market you can feel safe that all the meat is halal and slaughtered from the cleanest sources to be sold fresh that morning.
Let your adventurous side out and send your tastebuds on a wild ride at the Muslim Market Shanghai.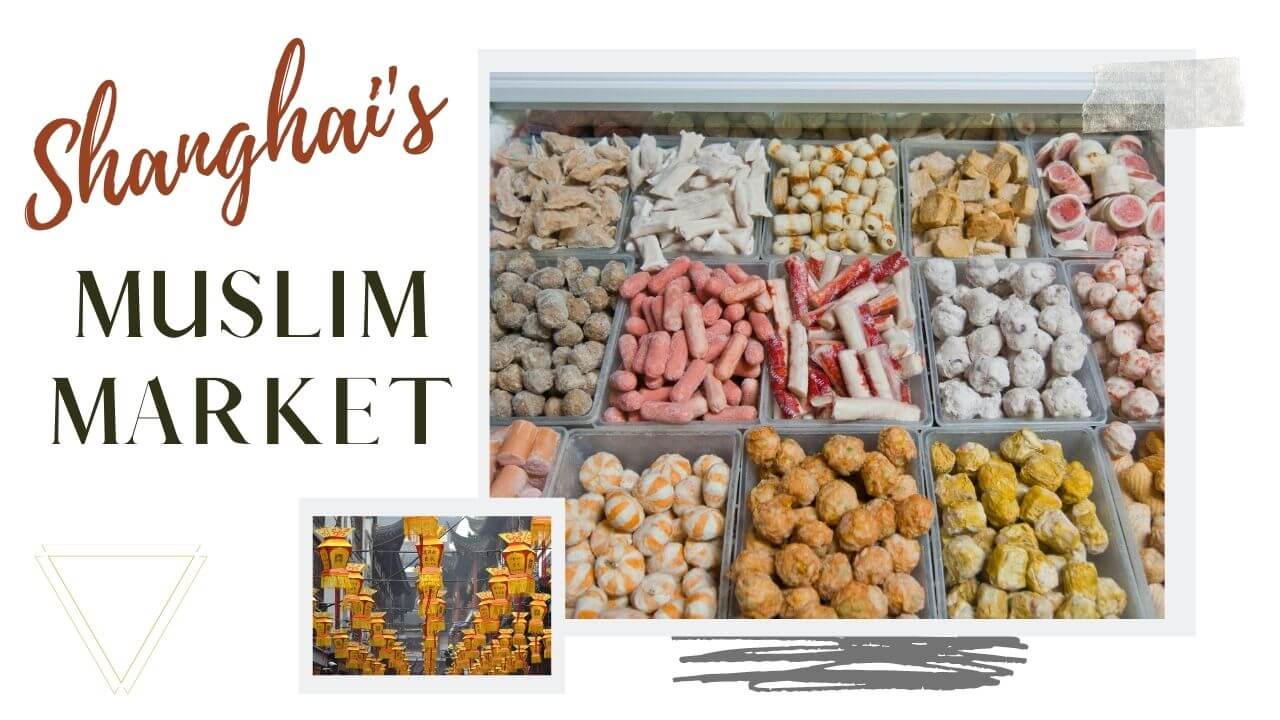 For full transparency, I have sprinkled some affiliate links in this post.  As an Amazon Associate I earn from qualifying purchases that gives me a small commission at no extra cost to you if you decided to make a purchase.  As always, I would never recommend a product or service that I didn't truely believe in.  All proceeds go to keep Jess traveling and coffee ☕️.  I thank you in advance.
How to get to The Shanghai muslim market
Via Public Transportation
I was pleasantly surprised to find out that the subway system in Shanghai is easy to navigate as a foreigner. The ticket machines have an English option, the metro lines are color coded, and fortunately numbers are universal.
The Muslim market is located on the orange line or line 7, so depending on where you are, you'll want to connect to that line. Once on the 7 you'll get off at the Changshou Rd. exit. DO NOT get that confused with the Changshu Rd. exit as it only has one letter different. You then get off at the ChangshOURd. exit out of exit 2 (look for Changde Road).
Come out of the subway and make a right and then another right to stay on Changde Road. Its about a 100 to 200 meters up the road on the right. You will see a bunch of red pop up tents and smell all the delicious food.
Opening hours of the muslim market shanghai
After prayers on Fridays from around 10-3 at the Huxi Mosque. It is on the corner of Changde and Aomen road in the northern Jing'an district.
What to Expect at The Shanghai muslim market
Expect tons of halal meats and foods. The items are sold anywhere from 1 RMB to 60 RMB depending on the food item. Basically anything you get will be under 10$.
Rice and carrot pilaf and Lamb, lamb kabobs, naan, homemade sour yogurt, lamb stuffed dumplings, and all kinds of dried fruits, nuts, dates, and raisins. Plus a wide variety of desserts and pastries such as baklava!
Come hungry, eat your heart out, and don't forget to save room for dessert!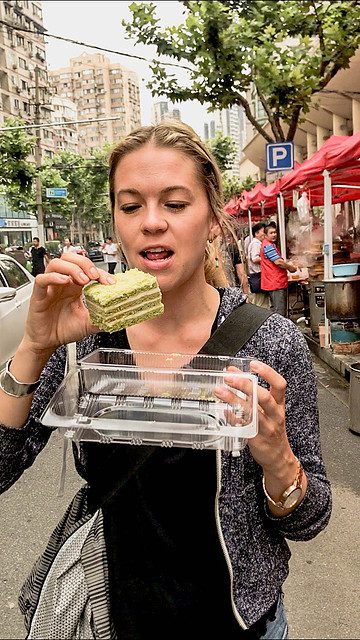 food tours you may enjoy ↓
Enjoy this Post?!?! Pin in for Later ↓