Once a crazy, drug and alcohol- fueled party town, Vang Vieng, Laos has reinvented itself as the country's hub of adventure travel. You'll work up an appetite during the days as you partake in adrenaline pumping activities like rock climbing, hiking, caving and tubing in Vang Vieng.
I put together a list of the best restaurants in Vang Vieng so you can spend more time on an adventure and less time searching for the best food in Vang Vieng.
Check out the articles below for useful Laos travel guides.
Best Restaurants in Vang Vieng, Laos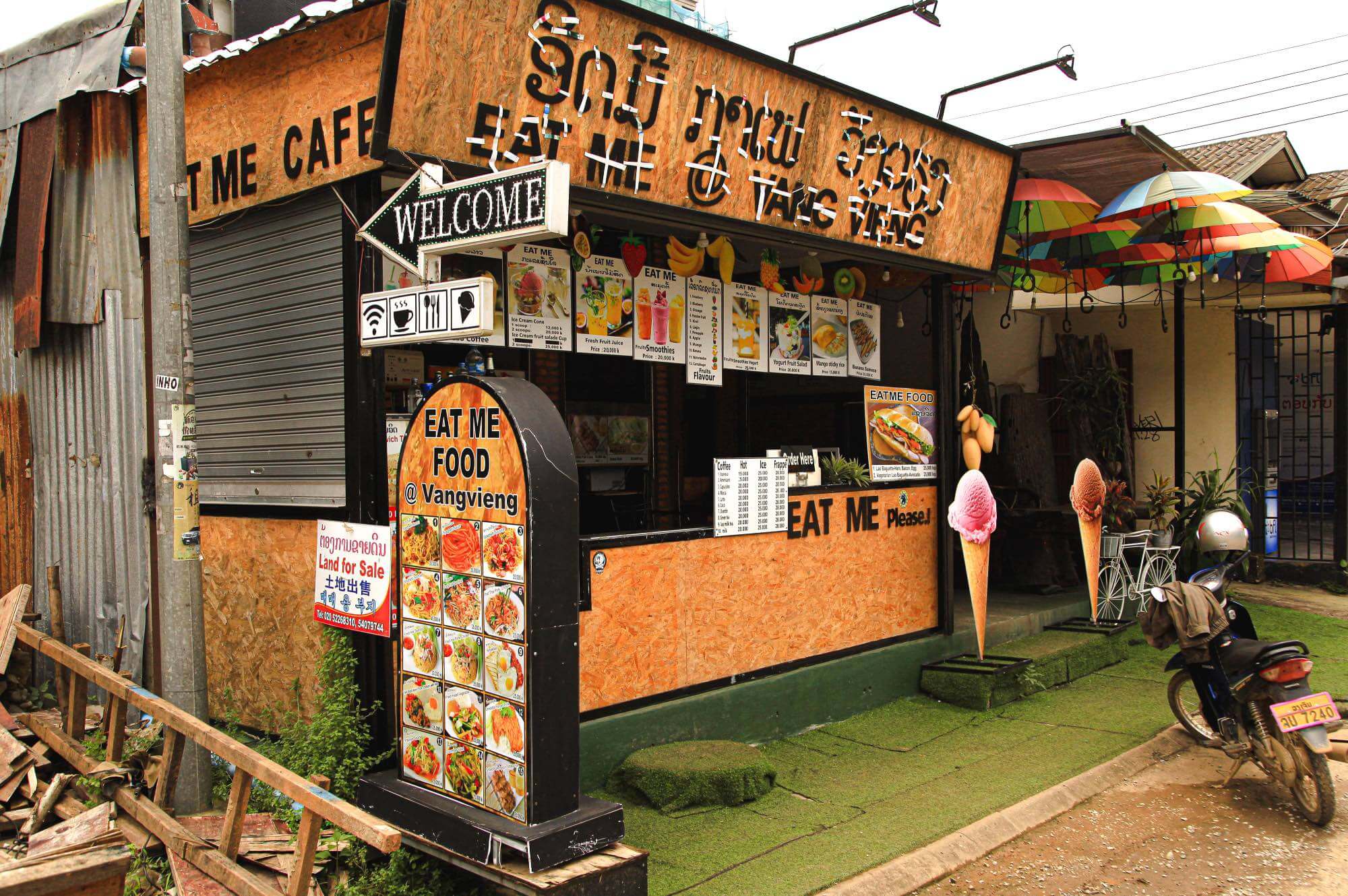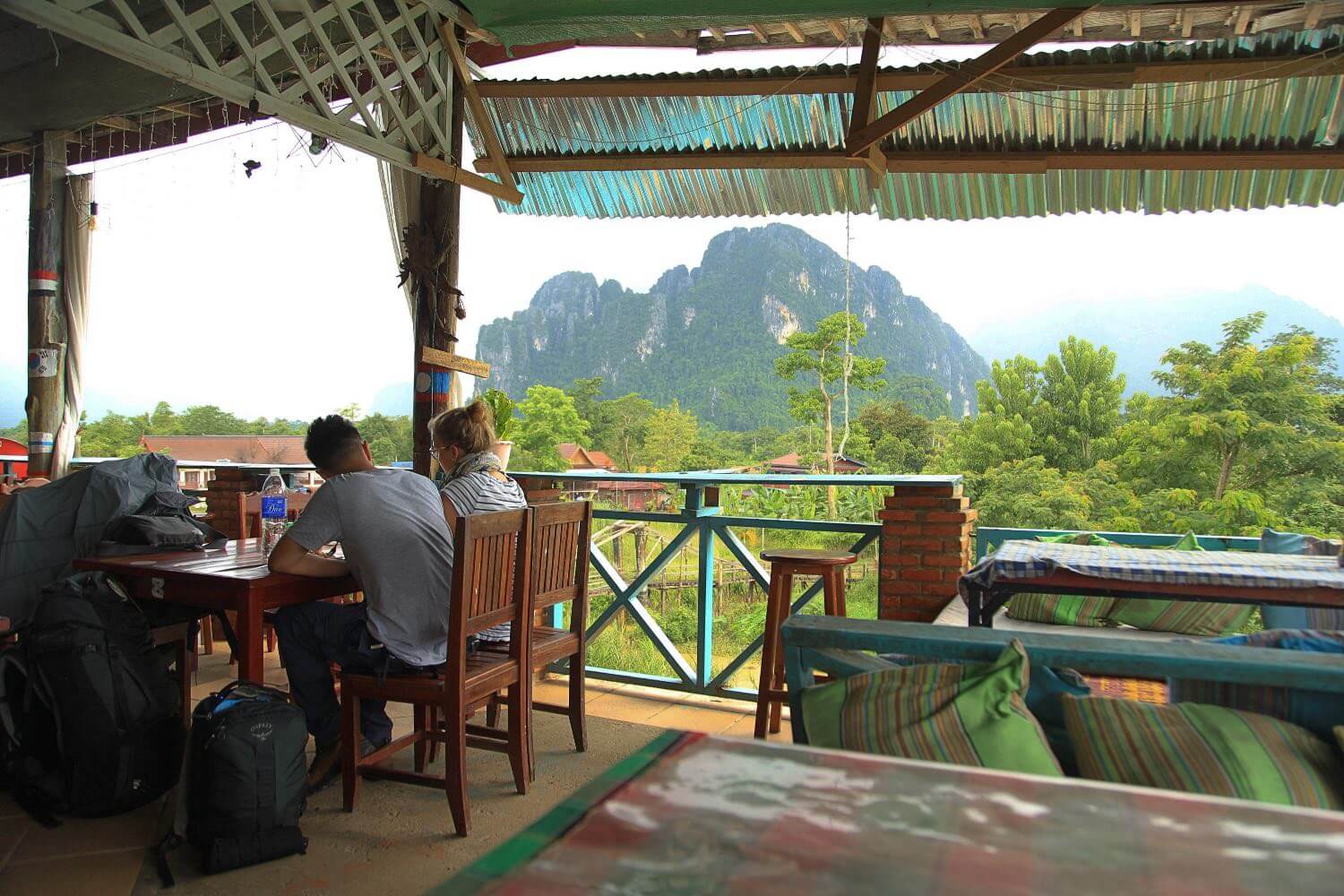 restaurants in vang vieng
If you're craving Mexican food, look no further as Amigos serves the best Mexican food in Laos. This Vang Vieng restaurant served me the best tacos and nachos when I was here. It was the comfort food that I needed.
Peeping Soms is a korean barbecue place that you'll want to come hungry and with friends. You cook your own meat and vegetables at your table and theres a variety of Lao and Korean beer and cocktails to sample while you wait.
Vang Vieng has lots of pizza joints but Pizza Luka makes you feel like you're in Italy. Every pizza is hand cooked in an outdoor oven and has several pizzas with goat cheese.
Pizza Luka is located across the bridge and is one of the best places to eat in Vang Vieng.
Laos food has lots of Indian influence in there plates. If you're looking for some authentic Indian food
Nazim Indian
has a wind variety of Indian dishes. Try the Vegetable Korma or Malai Kofta and pair it with some garlic naan.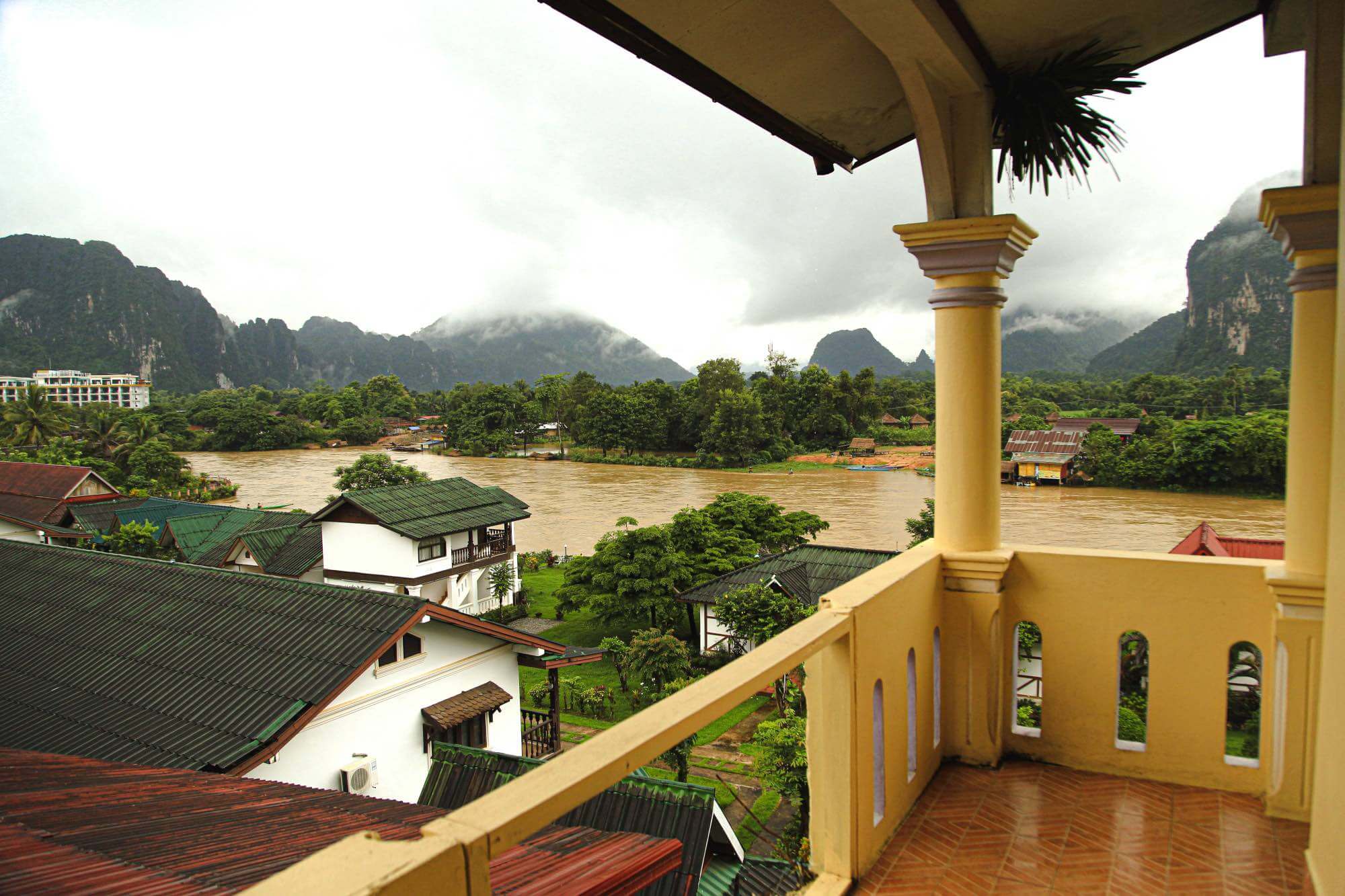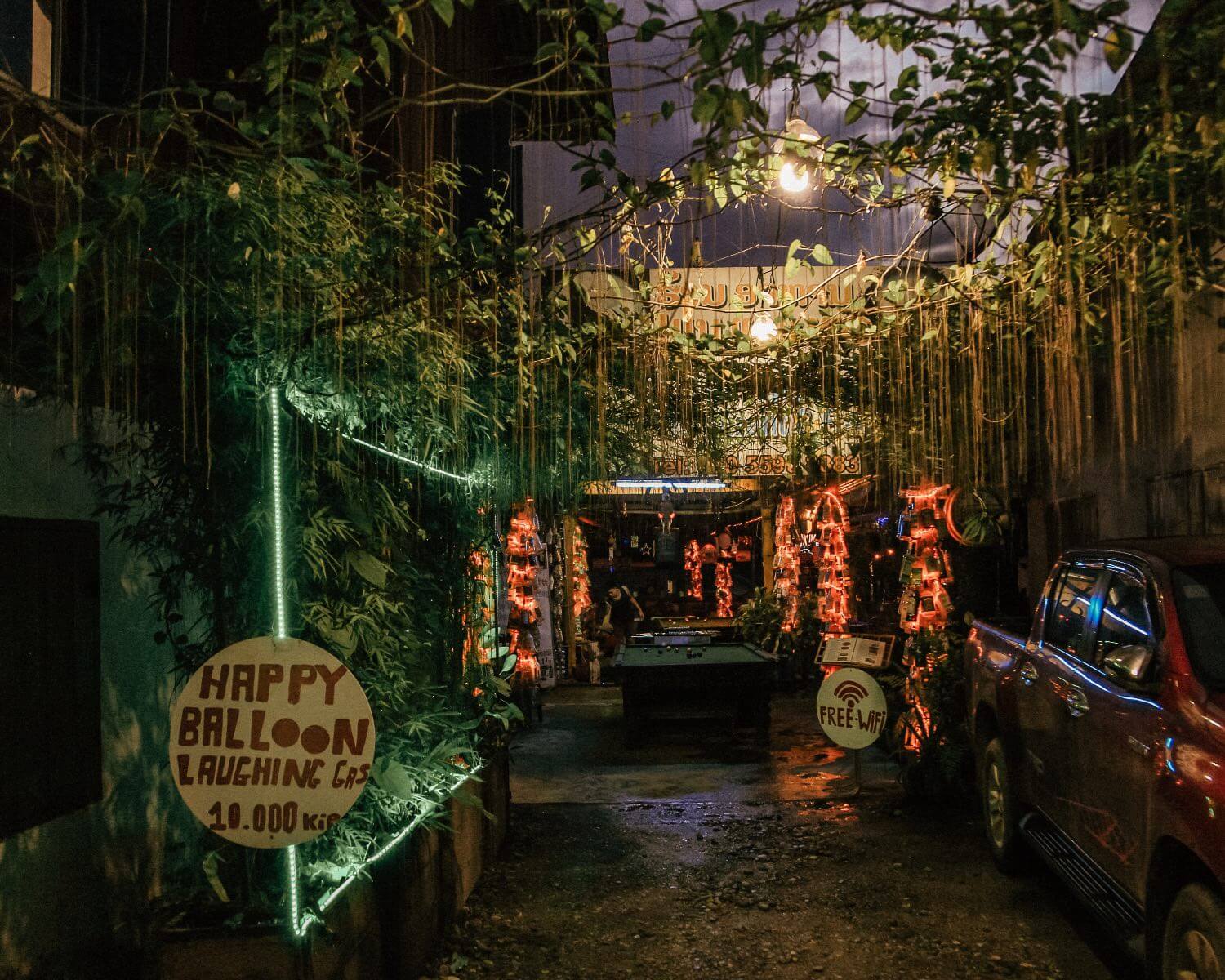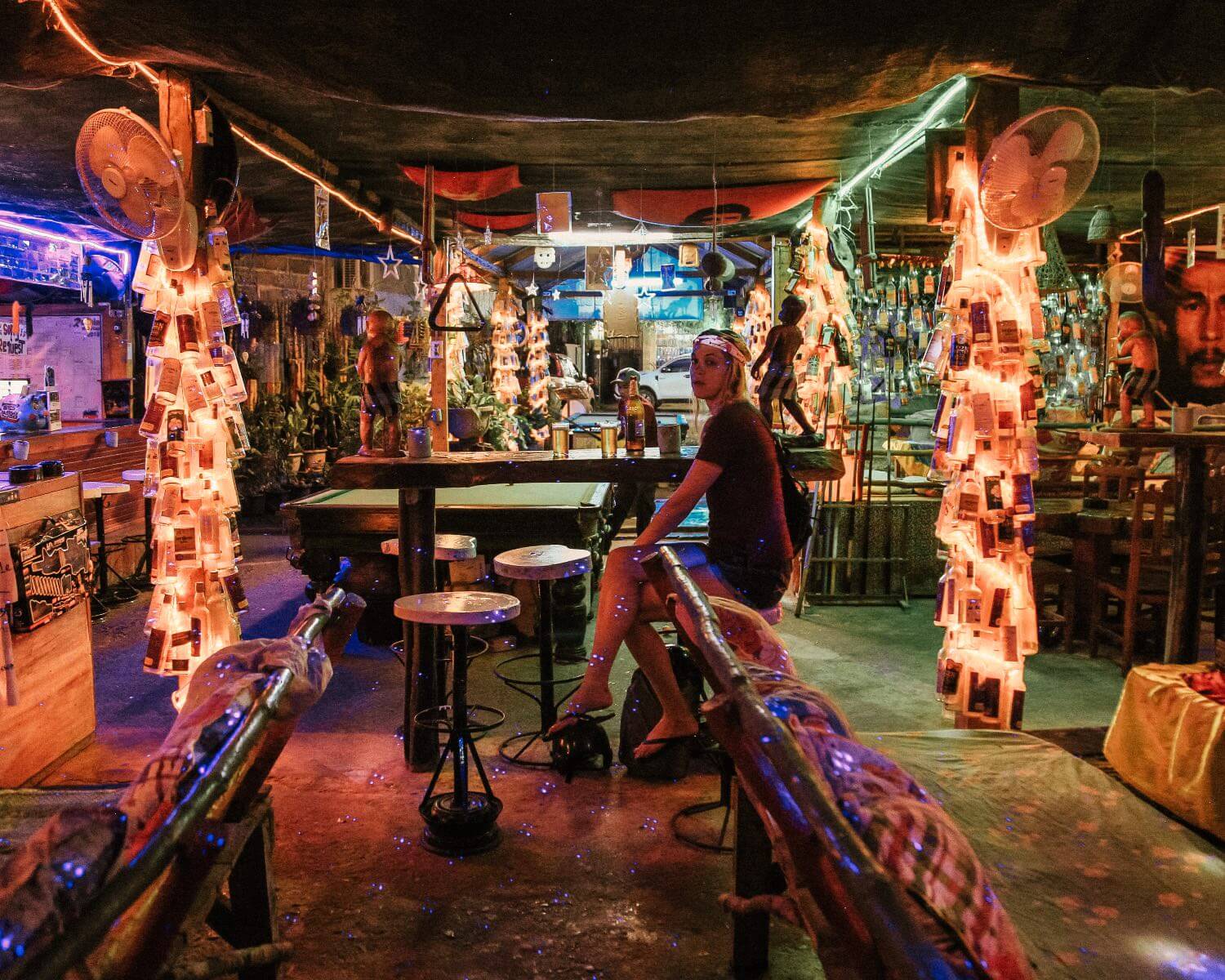 Full Moon Bar– Full Moon Bar lets patrons choose the music and has a great English-speaking staff. Play foosball, shoot pool and enjoy the happy menu. This was my favorite bar in Vang Vieng.
Viva Vang Vieng– Located on the main drag. Viva Pub is bigger than the other night club in town and is open till 2 am every other night.
Sakura Vang Vieng– Expect to have a wild time, dance a lot and to drink copious amounts of shots. FREE shots offered everyday from 7-9. Open from 11 am – Midnight everyday.
Gary's Irish Bar– Located in the center of town this bar has regular live music sessions, cheap eats, a good pool table, a dartboard and live football on TV. They have a great happy hour everyday, buy 2 cocktails or shots and get the third FREE! Open daily from 9 am-midnight.
If you're looking to find what Vang Vieng's "old" reputation is all about, Tifalcony Space Bar is for you. Serving a variety of shakes, teas, and pizzas, you'll feel out of this world, hence the name Space Bar.
Vang Vieng, Laos Travel Guides ↓