There are several things to do in Lanai that allow you to experience a part of Lanai. Whether you are looking for seclusion, adventure or romance there's things to do on Lanai that will meet everyone's needs.
From diving at a coastal shipwreck to splurging at the luxurious Four Seasons Resort, Lanai is an island you won't regret visiting.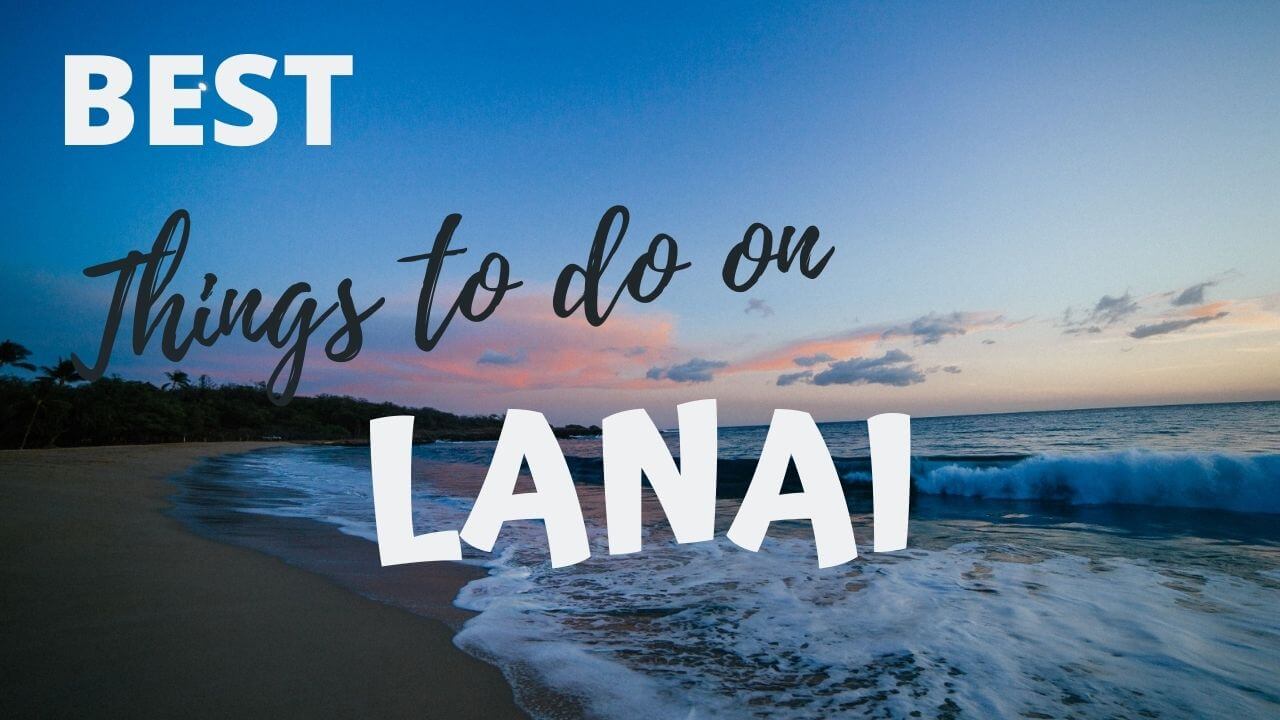 For full transparency, I have sprinkled some affiliate links in this post.  As an Amazon Associate I earn from qualifying purchases that gives me a small commission at no extra cost to you if you decided to make a purchase.  As always, I would never recommend a product or service that I didn't truely believe in.  All proceeds go to keep Jess traveling and coffee ☕️.  I thank you in advance.
Sweetheart Rock
Dive at Shipwreck beach
Hulopoe Beach
Manele Golf Course
Hike the Munro Trail
Explore Lanai City
Have a drink and lunch at Pele's Garden
Lunch at the Blue Ginger Cafe
Hike the Koloiki Ridge Trail
The population of Lanai is around 3,000 residents, it is the least populated Hawaiian Island.
Who owns Lanai? Larry Ellison owns a 98% stake in Lanai He bought the island for $300 million in 2012.
Lanai is the smallest Hawaiian island.
The weather on Lanai is regularly warm and dry. Due to its location, sheltered by Molokai and Maui the island does not receive as much rainfall as the rest of Hawaii. Which makes this a perfect excursion when you are on Maui looking for things to do when it's raining.
There are no traffic lights on the entire island of Lanai.
The only public transportation services on Lanai are supplied by the island's hotels with the exception of the ferry service. If you want to get around on Lanai freely you must rent your own car.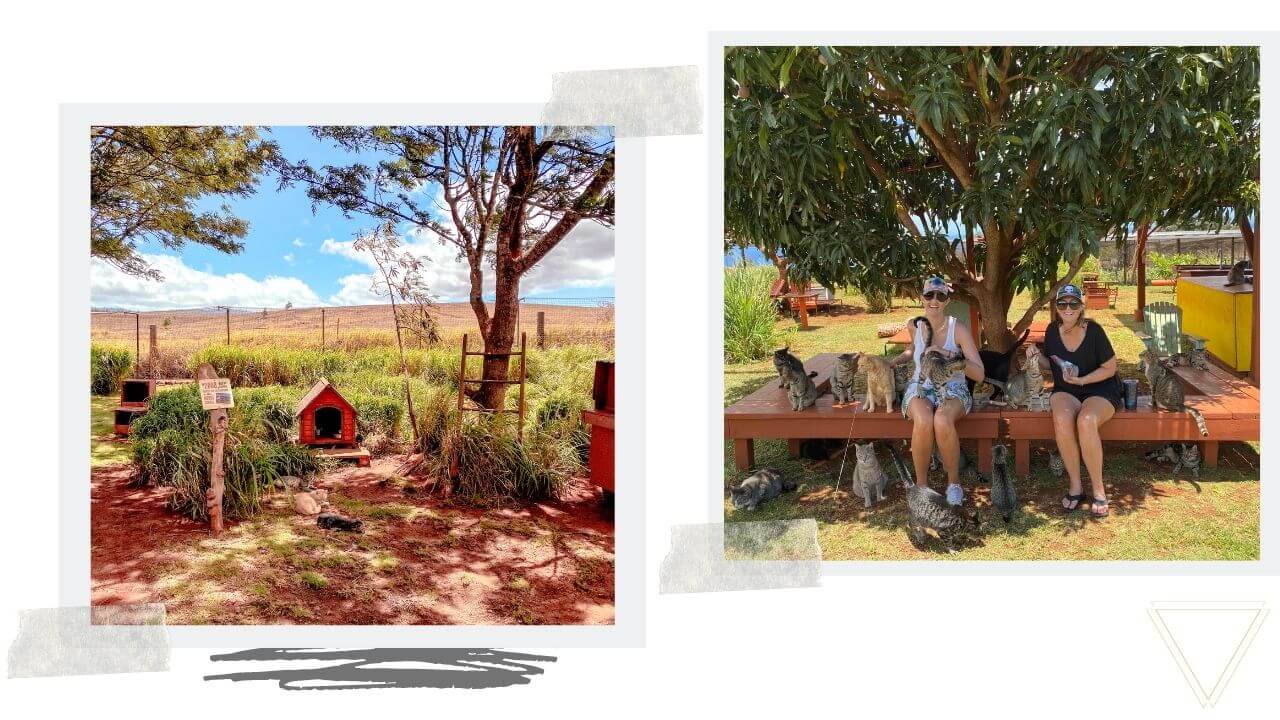 The Lanai Cat Sanctuary is a 25,000 square foot open-air purradise and Lanai's top tourist attraction. Over 15,000 make the trek to Lanai each year to get in some kitten cuddles and support a good cause. Image a large playground filled with cats, lots of cats! Over 660 cats call this sanctuary home.
It felt like playing a games of Where's Waldo, except instead of 1, there were over 600 Waldo's. There were cats lazing around everywhere…in the rafters, in tiny huts and under shady trees.
There are a few different enclosures that you can explore and play with the cats. There's even a 'senior center' for the older cats at the sanctuary. I mean how adorable is that.
Visiting the Lanai Cat Sanctuary is a perfect activity if you are traveling Hawaii with kids. The kids will love playing and romping around with the cats in the warm sunshine and fresh air.
And the best part is that all the cats are available for adoption if by chance one of the adorable fur balls steal your heart.
2. Dive at Shipwreck Beach
Located on the eastern coast of the island, Shipwreck Beach on Lanai is the site of a several fateful shipwrecks. The visible shipwreck you can see from the beach is an old WWll circa tanker.
If you are staying on Lanai, you can book a personal tour or rent a 4×4 vehicle to get here. You can also visit Shipwreck beach on a snorkel tour. Snorkel tours frequently pass by the shipwreck as they explore the giant reefs in the area.
Travel Tip:
Respect the 'Aina and do your part to help protect the ocean by only wearing
reef safe sunscreen
. This is a requirement in Hawaii and should be around the world.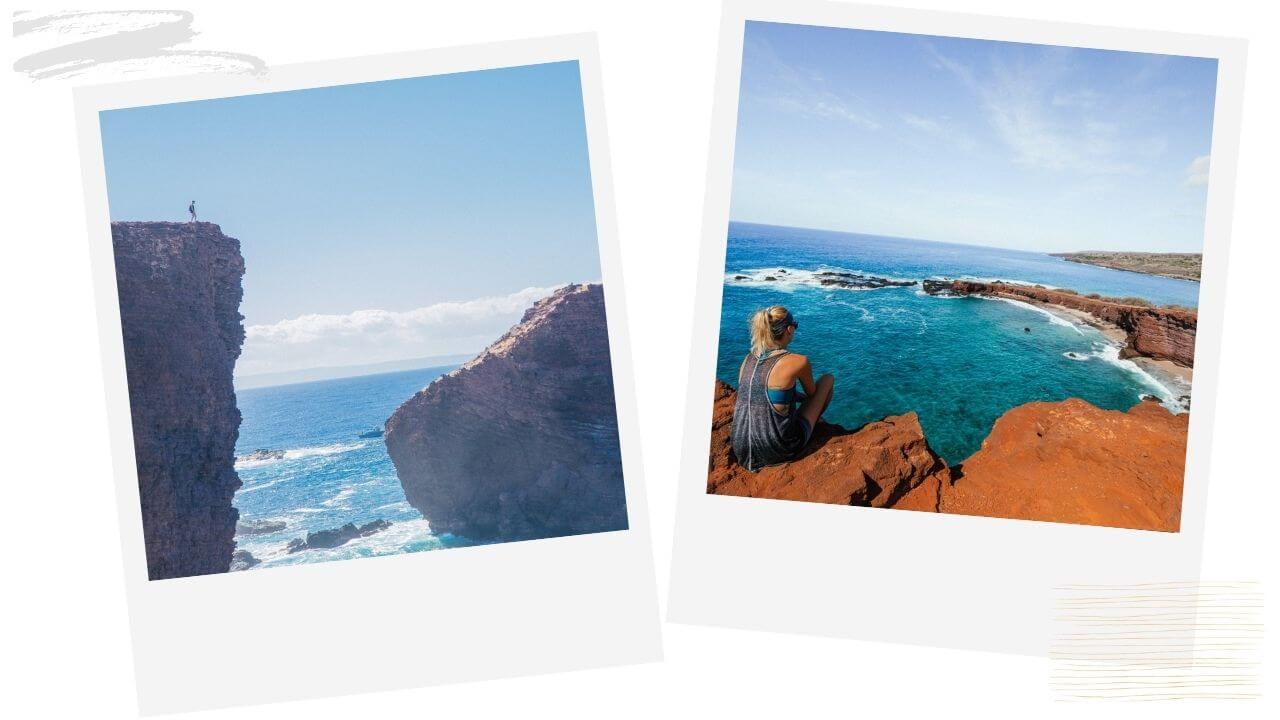 3. Puu Pehe (Sweetheart Rock)
A short walk along the coastline from Manele Bay will take you to Puu Pehe or commonly known as sweetheart rock. The iconic, natural landmark rises 80 feet out of the water.
Its takes 15-20 minutes to hike up to the rock from Hulopoe Beach and it gives dramatic, panoramic views of the bay below.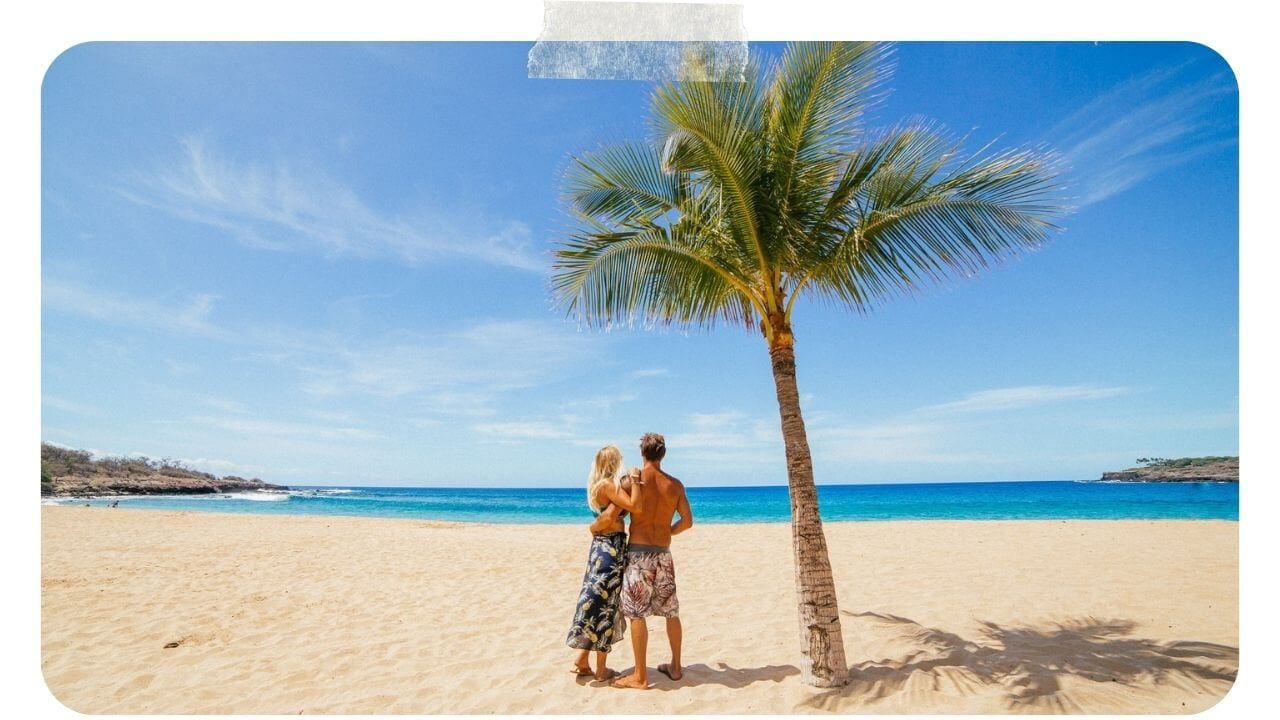 Named one of America's best beaches, Hulopoe Beach is a stunning sight. Fronting the Four Seasons, the vast white, gold sand beach and crystal blue waters screams paradise.
This beach is the best spot on the island for snorkeling and swimming. Plus they have grills, restrooms, picnic tables and showers!
If you are not staying at the Four Seasons, visiting this beach is an easy day trip from Lahaina and best things to do on Lanai without a car. Hulopoe Bay is a 10-15 minute walk from where the ferry departs. There is also a camp ground directly next to the beach which is an awesome place to camp at.
5. Splurge at the Four Seasons Lanai
The Four Seasons Resort Lanai is a dream. It features stunning ocean views as this is one of the only hotels in Lanai that is beachfront. The elegant Four Seasons Manele property features two outdoor swimming pools, an onsite spa that offers a variety of massages, facials and salon services, plus it has its own golf course and three tennis courts available for guest use.
If you are a foodie, you can dine at Nobu Lanai, which is a restaurant by Nobu Matsuhisa chef which showcases Japanese cuisine. The restaurant offers a variety of sushi selections made with locally grown ingredients.
Manele Bay where the Four Seasons is located is the best beach that Lanai has to offer. The beach is perfect for swimming, snorkeling and its not uncommon to see dolphins frolicking around in the bay.
Sweetheart rock is about a 20 minute hike from the resort. This is the best thing to do in Lanai for style, luxury and seclusion.
6. Have Lunch at the Blue Ginger Cafe
The Blue Ginger Café is a bakery & eatery serving simple American & Pan-Asian eats. It has a low-key, old-school, laid back atmosphere. The only accept cash so come prepared.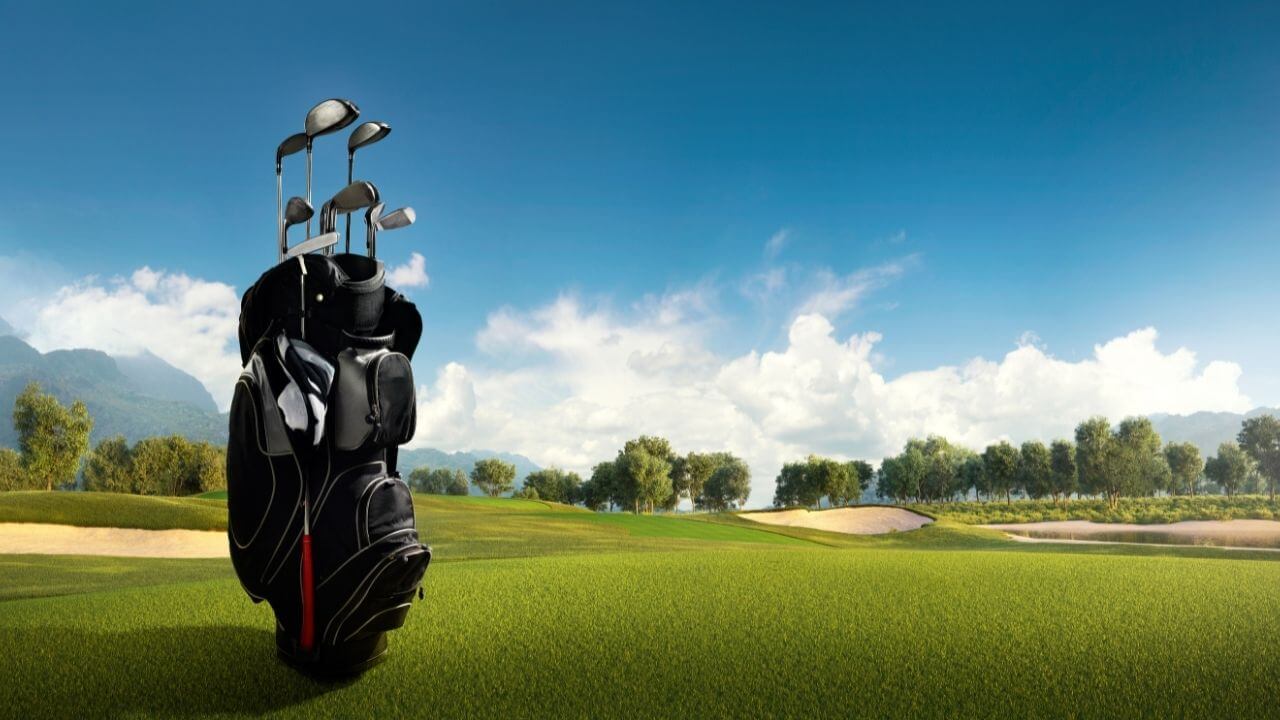 7. Golf at Manele Golf Course
Built on lava outcroppings, Manele Golf Course is a Jack Nicklaus-signature course featuring three holes perched on cliffs, with the Pacific Ocean as a water hazard. The five-tee concept challenges the best golfers and novice players will enjoy practicing their swing amid spectacular vistas. Course access is exclusively available to Four Seasons hotel guests.
The Munro Hiking Trail is just shy of a 13 mile hike that offers sweeping vistas among the majestic Cook pine trees and through a rain forest. On a clear day you can see all six Hawaiian Islands at once.
9. Have a drink at Pele's Garden
Pele's Garden is a New York style Deli and Bistro with a touch of Hawaiian flare. With 15 beers on tap, Pele's Garden is a great place to grab a drink and relax in a casual, friendly atmosphere.
Located in the center of Lanai City, Pele's is also has delicious food. They offer an array of deli sandwiches, wraps, salads and pizzas during lunch and pastas for dinner. This Lanai restaurant is the definition of Aloha.
Lanai City is the hub of the island. Filled with some shopping, cheap eats and culture. You'll probably end up in Lanai City for lunch if you are visiting Lanai on a day trip from Lahaina, as there's not many other places to eat on the island.
The towering pines lining the park provide just the right amount of shade and is a great backdrop for a picnic. Another great place to stay when visiting Lanai is at Hotel Lanai.
This hotel is Inspired by its plantation past, it's a perfect blend of rustic modern style with vintage Hawaiian charm, upscale elegance and natural simplicity.
11. Hike the Koloiki Ridge Trail
If you've read any other blog posts I've written, chances are it involved hiking as it's one of my favorite past times. Lanai's best hiking trail is the Koloiki Ridge trail.
The Koloiki Ridge is a 5 mile round trip moderate hike that on a very clear day you can see the Hawaiian Islands of Maui and Molokai from the summit.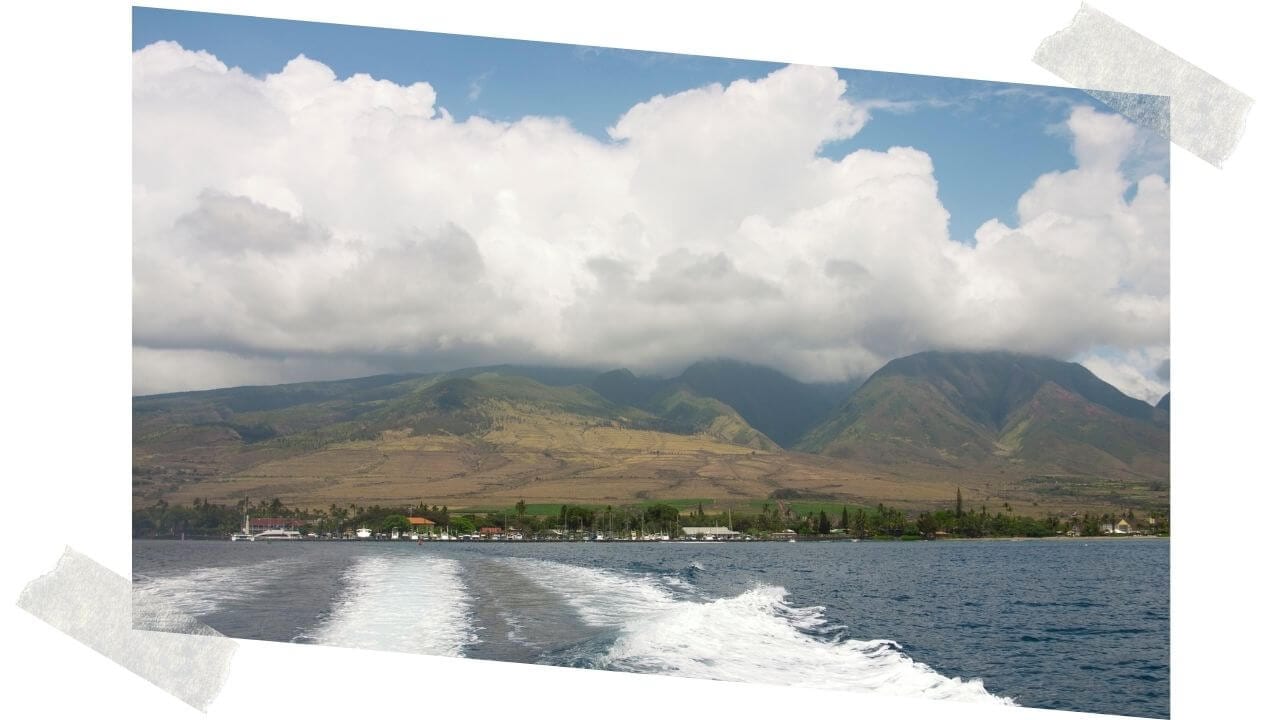 How to Get to Lanai on a Day Trip
How far is it from Maui to Lanai?
Lanai is the island you see when you are in West Maui in the
town of Lahaina
. The total distance from Maui to Lanai is 8 miles.
It is possible to fly to Lanai (LNY) from Maui (OGG) and this will be the most expensive option. There are direct flights leaving from Kahului, Maui's main airport to take 30 minutes and cost around $60.
The easiest and best way to get to Lanai is by taking the ferry to Manele Harbor that leaves out of the Lahaina Harbor. Due to COVID times and frequency is limited. The ferry to Lanai runs four times a day on Monday's, Tuesday's Wednesday's, Friday's and Saturday's.
6:45 AM 9:45 AM 1:00 PM 4:00 PM from Lahaina and 8:15 AM 11:15 AM 2:30 PM 5:30 PM from Lanai. You must show up an hour before to fill out proper paperwork before boarding the ferry.
It costs $30 one way for a ferry ride (not Kama'aina) and the ferry leaves from the dock in front of Pioneer Inn which is the oldest hotel in Lahaina.
Do you have any favorite things to do in Lanai? Let me know in the comments below ↓
Enjoy this Post?!?! Pin in for Later ↓