How to get From Laos to Cambodia
Traveling by land from Laos to Cambodia by bus can be a daunting adventure. We've all heard the horror stories on the road trying to get from point A to point B.
You know like the bus trip that says its only suppose to take 6 hours but actually takes 12.
Or you have to switch buses 3 times and each time you're waiting for 3 hours at a place that resembles in my mind what a mosquito farm would look like.
The bus breaks down.
They overbooked the bus and you're in the lap of someone you just met.
My personal favorite there's no a/c or worse when too much a/c and it is cascading down you as you try to sleep under it on an overnight journey, true story!
Don't worry this story has a happy ending. Here's how to cross the border
laos to cambodia border crossing with AVT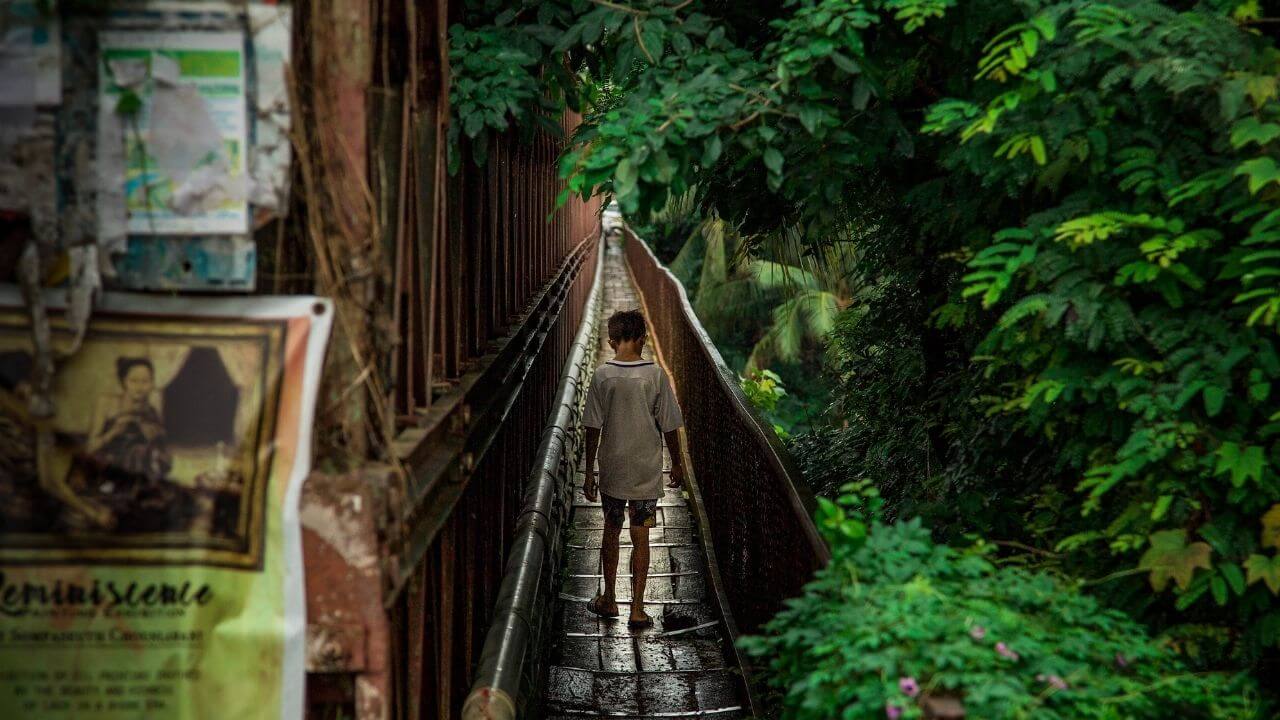 Choosing your Travel Company
I've not only heard of these stories but personally experienced about all of them, and 4,000 Islands, Laos to Siem Reap, Cambodia seemed to be no exception. There were a number of street vendor's selling tickets to Siem Reap with different departure times to choose from, new road vs. old road route, VIP bus or mini van so it seemed to be an easy endeavor.
Turns out all the vendors selling the transportation tickets all went through the same company Green Paradise Travel thus being routed the same way and not giving us much options. Wanting to keep my terrible bus journeys tally to a minimum, I dug a little deeper and it turns out that there is a Cambodian company Asia Van Transfer (AVT) that will take you to Siem Reap for half the price and quicker.
The only catch is that you have to get yourself to and through the border.
4,000 Islands is located in Southern Laos very close to the border of Cambodia so I wanted to give AVT a shot. Don't fear reader, it was a simple process and I have it laid out step by step below.
I got onto AVT's website and sent them an email inquiring about transportation from the Cambodia/Laos border to Siem Reap. They responded within 5 minutes, telling me that it would cost $20 USD per person and the journey will last about 7 and a half hours including stopping for lunch and will depart at 11:30 am.
Sold on the immediate response and detailed email, I sent AVT another email with the date I wanted to travel and the full names and number of people traveling. Since this is a Cambodian company that doesn't operate in Laos, they sent me a confirmation voucher via email and we would pay at the AVT shop once we crossed the border.
So far smooth sailing.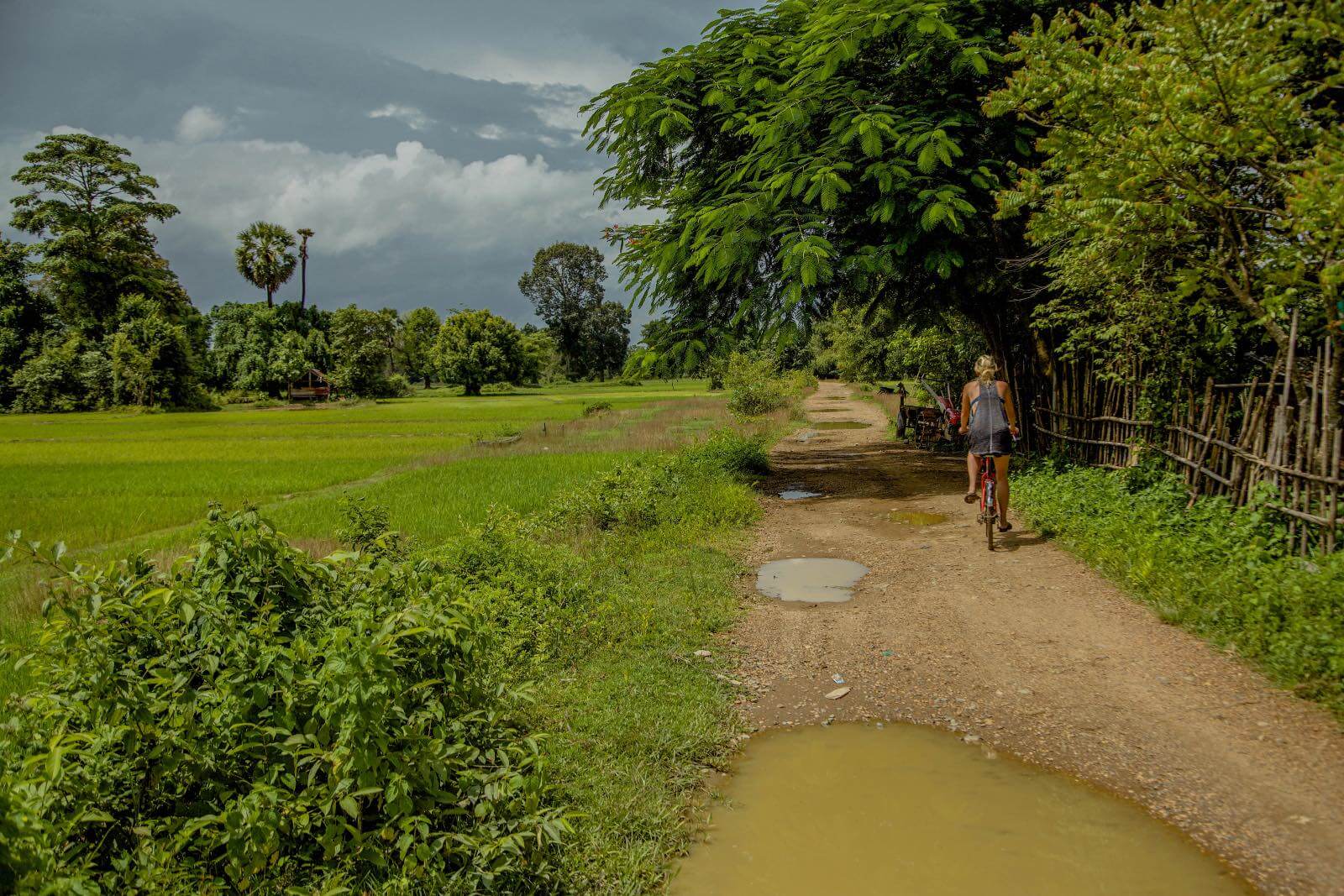 Getting to the Border of Laos and Cambodia
Option A:
A) Book a ticket with Green Paradise Travel to the border town.
B) Get yourself to the border by taking the boat to Nakasong and then taking the bus (mini van) or a tuk tuk to the border.
Option B:
Catch the 8 am boat from Don Det to Nakasong. This is the earliest boat and costs 15,000 Kip. Once to Nakasong it will be about a 5 minute walk to the bus station from where the boat dropped you off at the pier.
From here you can try and find a tuk tuk that will take you to the border or you can buy a bus ticket. I finally found a tuk tuk that would take us to the border for 150,000 Kip for 2 people.
The bus or mini van service to get us to the border was 65,000 Kip per person and was a 20-30 minutes faster so we choose to book a bus ticket.
The earliest bus departure is at 9:30 am and the journey take about 30 minutes. The bus schedule seemed to leave every half hour but I can not confirm this as I took the first bus.
Getting your Laos Exit Stamp
You'll arrive at the Laos border where you'll give customs your passport and your Laos departure card to receive your departure stamp. This will cost you $2 USD, you'll get your stamp and continue walking to Cambodian side of customs.
Walk about 3 minutes and get to the Cambodian Visa Office. But before you can get your visa you will have to visit a kiosk where they will ask you if you have your yellow fever vaccination form (a small yellow piece of paper).
I told them that I had the vaccination but did not have the form. I then had to fill out a yellow form giving my name and passport information. I handed back the yellow form filled out, paid $1 USD and was then able to go into the Visa Office to start the process.
Getting your Cambodian Visa

from Laos
In the visa office, you will fill out the visa form and prepare your $35 USD (the cost of getting a Cambodian Visa) and your passport photo. At the window you'll give the visa officer your filled out visa form, your passport, a passport photo, and the $35 visa fee.
Go the next window where you'll wait to get your passport back with your Cambodian visa inside. Hooray!
Next you'll walk to another set of windows and fill out another form, this one being the arrival/departure card for Cambodia. Hand the officer behind the windows your passport and filled out arrival/departure cards.
Here they will take your picture and fingerprints and give your passport back with your entrance stamp for Cambodia inside.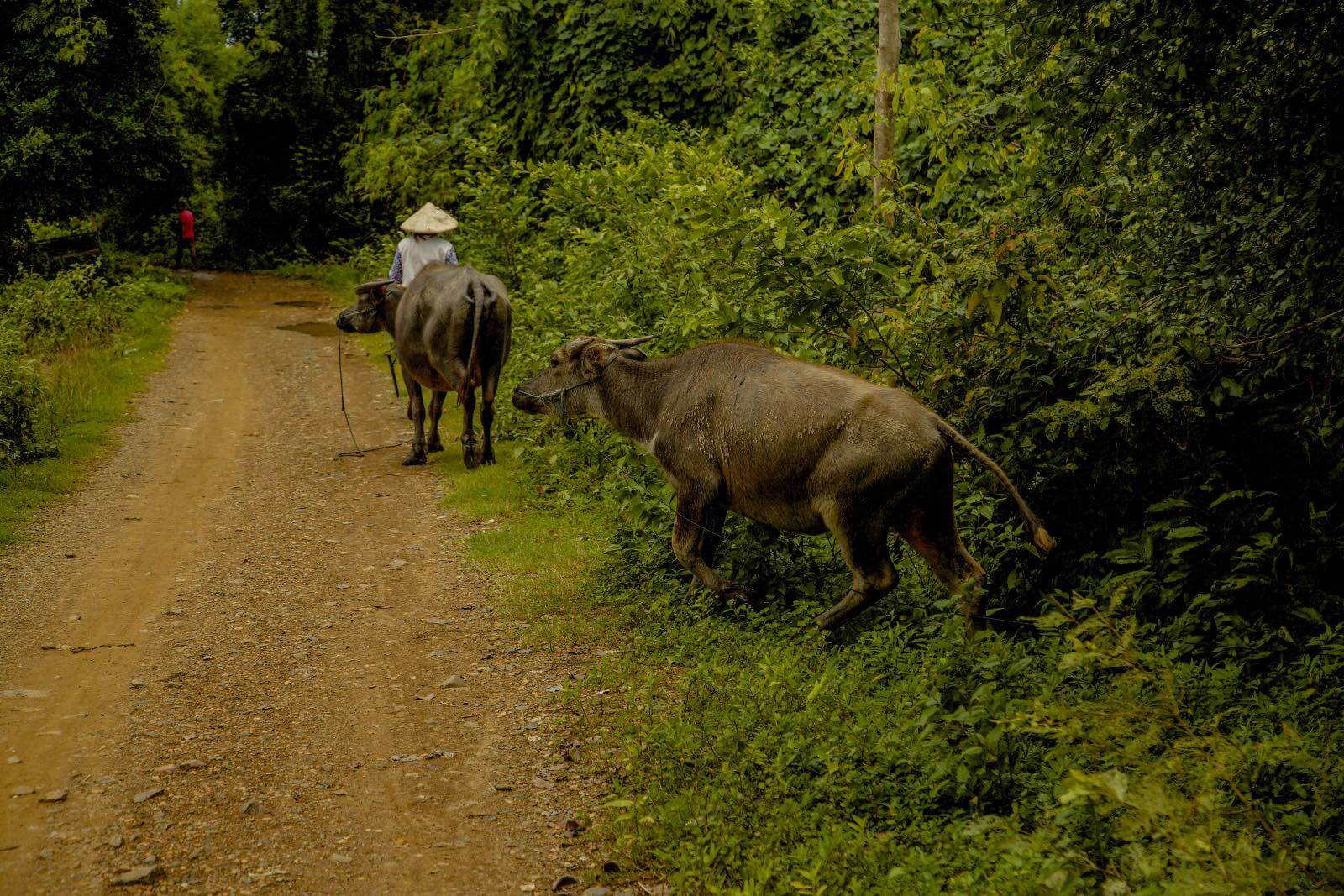 Alright! You've made it through the border with ease. Walk a few minutes towards the only shops and vans that are on the other side of the border.
This is where the AVT building is and you'll see Mr. Hout (he's the man at the border representing AVT) pointing you in the right direction but its pretty self explanatory.
Once at the AVT shop you will pay the $20 for your mini van ride to Siem Reap and you can pay in USD, KIP, or RIEL.
We were suppose to leave the AVT shop at 11:30 am but didn't leave until 12:30 as we were waiting on other travelers to get across the border. This was a bit frustrating as I'm a stickler for time and don't like being punished for others lack of punctuality.
But you also can't fault AVT as they needed to be able to get that group to their destination as promised. Besides having to wait around at the border for other travelers to arrive, the bus ride was 7 and a half hours as promised and the process of getting to and through the border was painless.
More Cambodia travel resources ↓
Enjoy this Post?!?! Pin in for Later ↓