Cambodia is a Southeast Asian Nation and is one of my favorite countries.  Most known for the ruins of Angkor Wat, the largest religious monument in the world and one of the seven wonders.
If you have time to pull back Cambodia's layers you'll be happy with what you get.  Have the ultimate chill on one of the southern islands or fall in love with the sleepy town of Kampot.
The people, culture, ruins, and adventure keep me returning time after time.
Transferring between towns is straight forward and easy to navigate.  Download the apps Bookaway and 12Go Website. They are very helpful to check bus, boat, and train schedules ahead of time.  Skyscanner is my go to site for flights and use it often.
VISA: A Visa is required by most countries to enter Cambodia. You can get an E-Visa here before you go or get one on arrival. I always get one on arrival, it costs $20 and there are ATM's that dispense USD at the borders. Just make sure you have at least 6 months validity on your passport and a blank page for the Visa.
CURRENCY: The Cambodian Riel is the official currency  but USD will be your main source of money.  4,000 Riel is about 1 USD. Most things will be priced in USD and the Riel's are used as change.  Bringing small bills will be beneficial but make sure they are 2006 or newer and have no tears.

LANGUAGE: Khmer is the official language of Cambodia but English is widely spoken especially in Siem Reap.
FESTIVALS & EVENTS: Bonn Om Tuk, the "Water Festival" is held early November.  Every time this year the Tonle Sap raises so much during rainy season that it pushes the water back upstream.  People will gather on the riverbanks of Phnom Penh where boat race and fireworks.
cambodia TRAVEL PLANNING TIPS
Cambodia basically has 2 seasons.
May to October is rainy monsoon season.  There will be heavy rains and the humidity will be off the charts.  Expect it to heavy down pour for a couple hours each afternoon.
November to April are the dry months.  The average temperature will be in the 80s.
December and January are the best months to visit.
Sunrise over Angkor Wat
Experience paradise in the Cambodian Islands
The silver pagoda in Phnom Penh
French inspired Kampot
Cambodian cuisine
Bamboo railway in Battambang
Average daily budget is $60-70 for a couple.  This is mid range hotels with A/C and a pool.  Enterance into the temples.  The occasional happy hour.  It is possible to travel on $15 a day but Cambodia in my opinion is BUDGET LUXURY, its worth the splurge!
Bed in an air conditioned dorm room $3-7 USD.
Average mid range hotel with A/C, double bed, own bath – $20
Budget luxury hotel will cost you $30 USD.
Luxury $40 & above.
Angkor Beer -$1.50
Fish amok – $2 -3 USD's.  This is a famous Cambodian dish and one of my favorites.
Western dish at a sit down restaurants  – $2-4 USD's
Crab at a sit down restaurant near the crab market in Kep – $7-8
Angkor Wat 1 Day Pass $ 37, 3 Day $62, 7 Day $72
Battambang railway – $5
See the plankton at night in Koh Rong – $5
Getting around in Cambodia is an adventure in itself.  You'll find that most of the stories you tell your friends will involve transportation.
BY PLANE:  International flights fly into Phnom Penh and Siem Reap.  Flights are cheap and a time savor to fly to other Southeast Asian countries like Vietnam and Thailand.
BY BUS:  Buses are frequent within the country and to neighboring nations including Thailand, Laos and Vietnam.  Perfect for budget travelers.  Over night buses are better here than most countries in Southeast Asia.
TUK TUKS:  Hire a driver for the day to take you through Angkor Wat.  It will cost about $20.
BY BOAT:  There is a regular ferry service that runs between Phnom Penh and Siem Reap and Battambang.  Don't expect many comforts.
Packing is always the hardest part.  You don't want to overpack but you also don't want to be left wanting.  You'll most definetly want a rain jacket espicially during monsoon season.  A couple great bikinis will be perfect for the islands and hotel pools.
You must be covered up, that means shoulders and knees when you explore the temples.  You'll be doing lots of temple hopping and exploring so a sarong or wrap skirt is a must.
Don't leave home without theses Cambodia travel guide essentials.
Top things to do in cambodia
Angkor Wat is the main reason that tourists and backpackers flock here.  Angkor and the entire complex span over 400 sq km.  This was once the heart of Khmer civilization.  I recommend you spend at least 2 days exploring the ancient ruins. You must experience sunrise over Angkor Wat, it can get very crowded but if you stay long enough you can outlast the others a get the perfect shot.
It is possible to wander around on your own but I recommend hiring a driver/guide who can explain to you history and direct you to the sights.  Here are some Cambodia travel guide tours that I recommend.
SEE THE RUINS IN TA PROHM
Ta Prohm is commonly known as the 'Tomb Raider Temple'.  Mother Nature has begun to take back her land as you see vast root systems growing over top and through anciennt temples.  Located close to Angkor makes this popular and usually crowded.  Definetly allot enough days to properly explore the area.  I recommend at least 2 if not more.
GET TO KNOW CAMBODIA'S PAST
Cambodia has a dark past and no one wants to hide it but the coutry wants to move on. Getting to know Cambodia's past helps you understand the the Cambodian way of life.  I highly recommend hiring a guide or go on a tour to understand the history and grasp the scale and damage that was done.  Here are some tours that I recommend.
Better than the ruins and jungles, my favorite thing to do in Cambodia is get a massage. Spas are extremely affordable and its a perfect way to spend an afternoon.  Make you get one every day!
LAZE IN A HAMMOCK ALL DAY ON KOH RONG ISLAND
If you're looking for white sandy beaches and bright blue waters head south to the islands.  The islands can be reached by ferry from Sihanoukville.  The "popular" island Koh Rong is a great place to hang your hat for a few days and work on your tan.  The island has no cars or ATM's and WiFi is limited.  Come here to unplug.
Kampot is a sleepy town located in Southern Cambodia.  You'll quickly fall in love with this charming riverside town as you wander around.  French influenced architecture can be spotted all around town as you pop in and out of cute shops, cafes, and restaurants.  A must stop on any Cambodia travel guide itinerary. 
RIDE THE BAMBOO RAILWAY IN BATTAMBANG
I first saw the bamboo railway on an episode of Amazing Race.  The "train" itself is a bamboo platform set on top of the metal "train" wheels and is powered by a motorbike.  A ride on the bamboo railway costa about $5 per person and takes a half hour.
Tonle Sap is the largest freshwater lake in Southeast Asia.  This is a great day trip from Siem Reap where you can learn about the unique ecosystem and the simple farming and fishing lifestyles of the locals.  The "floating villages" is a very impoverished part of Cambodia.  I recommend exploring Tonle Sap on a tour.
 
Kep is a small seaside fishing village and the main attraction of Kep is the fresh crab market.  They don't just sell crab but an array of seafood like stingrays, prawns, squid, and fresh fish like snapper and tuna.  You can eat fresh crab in the market itself or splurge on a seaside restaurant.
If you're not into planning your own travels and would rather travel in an organized group setting I'd recomend TourRadar.  They provide cultural, historic and adventure tours all over the world.  It's a great way to meet people, sight see and feel safe.  A personal Cambodia travel guide.
WHERE TO STAY IN CAMBODIA
A budget luxury hotel will cost around $30-40.  Cambodia is a budget friendly country.  Traveling slower is always the best way to experience a country.  Here are some housing guides to help plan your travels.
Safety is an important factor in planning any trip, espicially when it is international.  Here are my Cambodia travel guide safety tips.
∇  As each year passes, Cambodia is becoming safer.  Gun crime is still common in Phnom Penh tho.  
∇  Snatch in grab crimes are also common.  Like for instance if you're holding your iphone outside the taxi window to take a picture and someone rode by on a motorbike and snatched it.
∇  Scams are also common at the border.  Uniformed men will approach you and ask for your passport and then a fee.  Use your common sense, if it seems shady, it probably is.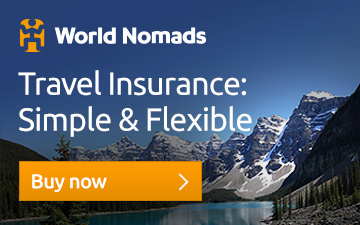 cambodia travel guide tips
∇ ATMS are widely available throughout Siem Reap.  They will dispense USD's.
∇  To save money eat street food and try to stay out of the bars.
∇  SIM CARD:  Get a Sim Card for no more than $10 depending if you're their for a week or more.  Its cheap and you'll always have the internet.
∇  WIFI is available at most guesthouses and hotels.
∇  To enter temples in Cambodia you will have to dress moderately.  This means having your knees and shoulders covered.  Always have a sarong or wrap skirt handy.
∇ Tipping is common is Western restaurants.  A couple dollars go a long way. 
Enjoy this Post?!?! Pin in for Later ↓