This year for my birthday I wanted to explore a piece of Hawaii that is a little off the beaten path. That's why we decided to go camping on Lanai.
Lana'i is the Hawaiian island that you can see from the West Maui. I see it every day and yet it's a foreign exotic land. The super ferry stopped running years ago but is still possible to island hop by boat from the island of Maui to Lana'i.
There are lots of things to do on Lanai including diving at the secluded Shipwreck beach, swimming with spinner dolphins at the beautiful Hulopoe Bay and hanging with cats the Lanai Cat Sanctuary.
Most people visit Lanai on a day trip from Lanai but if you want to stay over night, there are a handful of great places to stay on Lanai. There is also camping.
To date this has been the most scenic camping spot I've ever camped at. Don't worry I'm going to let you in on the secret. Here is everything you need to know about camping on Lana'i.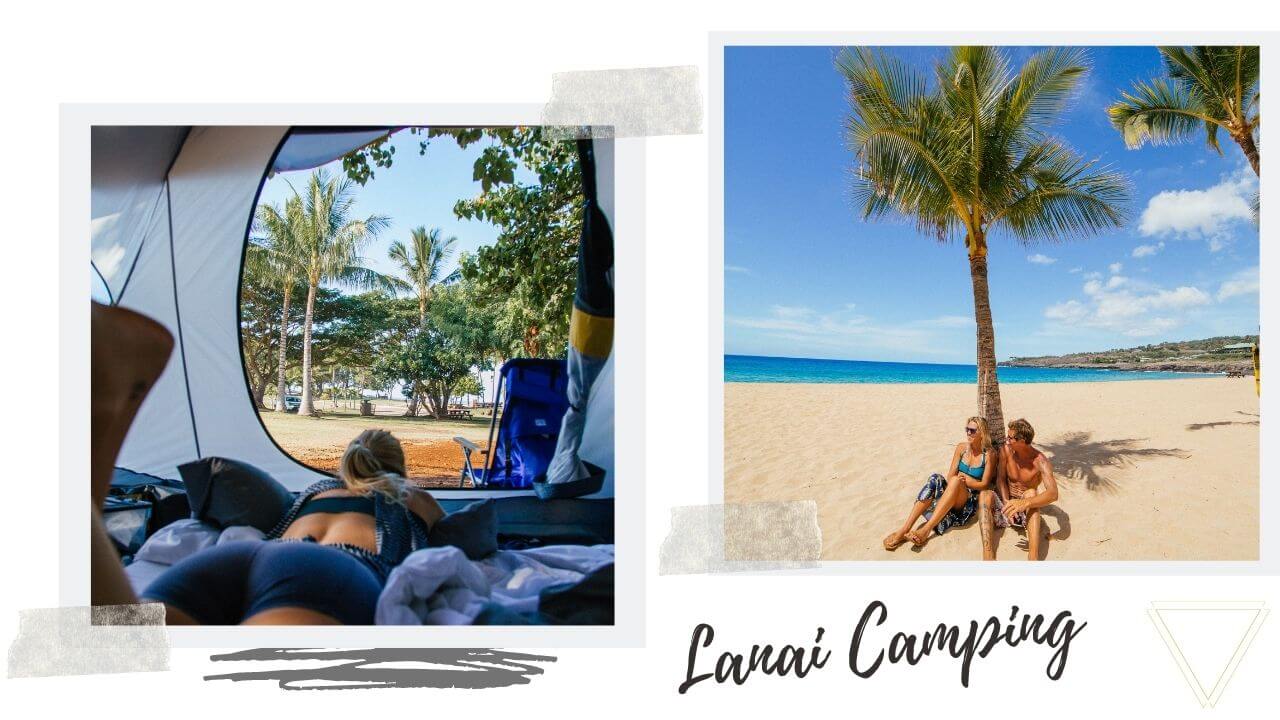 For full transparency, I have sprinkled some affiliate links in this post.  As an Amazon Associate I earn from qualifying purchases that gives me a small commission at no extra cost to you if you decided to make a purchase.  As always, I would never recommend a product or service that I didn't truely believe in.  All proceeds go to keep Jess traveling and coffee ☕️.  I thank you in advance.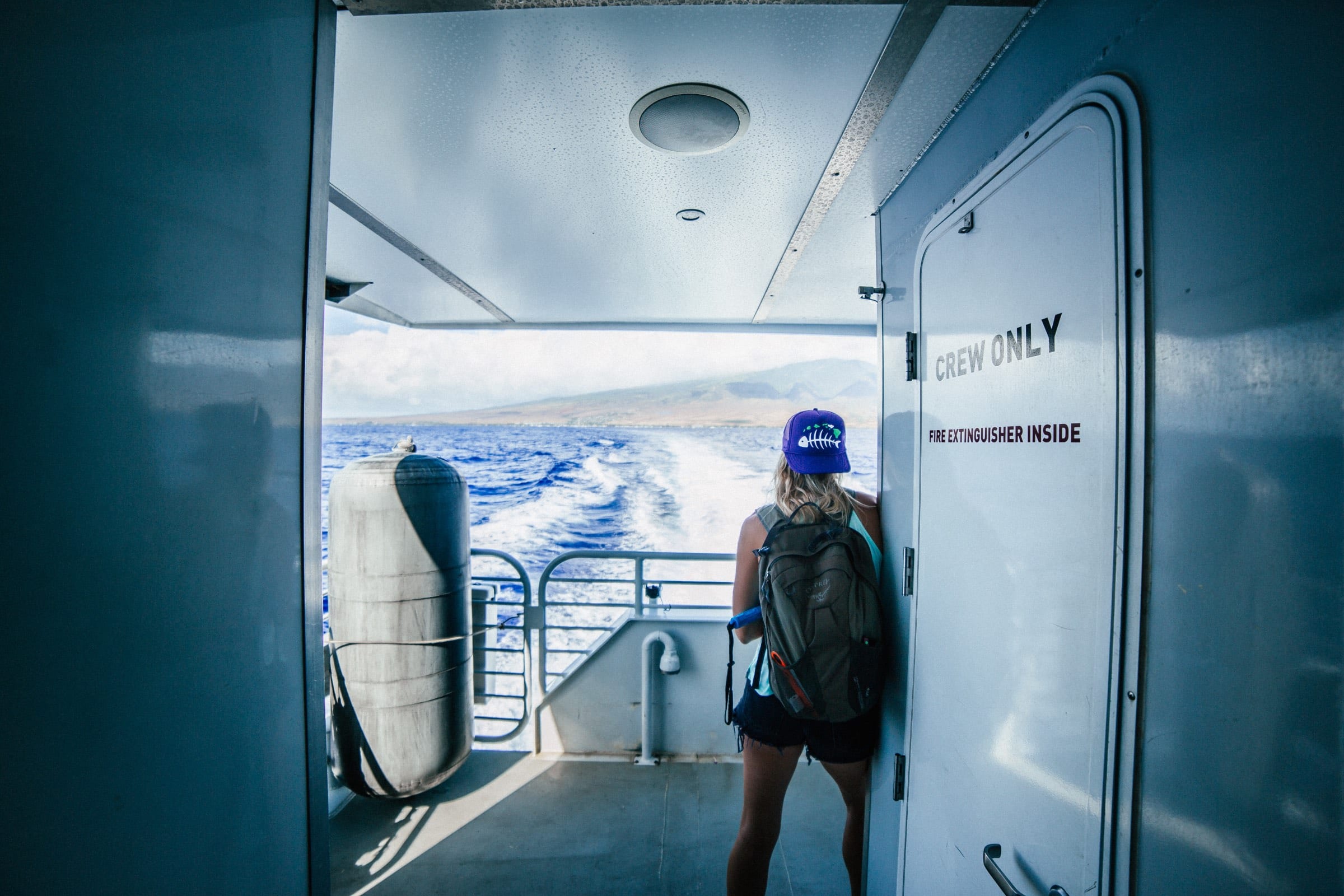 I love when my traveling involves a boat. To get from Maui to Lana'i you will be taking the Lana'i Expedition Ferry. Tickets cost $50 round trip if you're local and $60 if you're a visitor.
The boat leaves directly out of the Lahaina harbor and is a 45-55 minute journey. The ferry leaves 5 times throughout the day. You can look up times and purchase tickets here.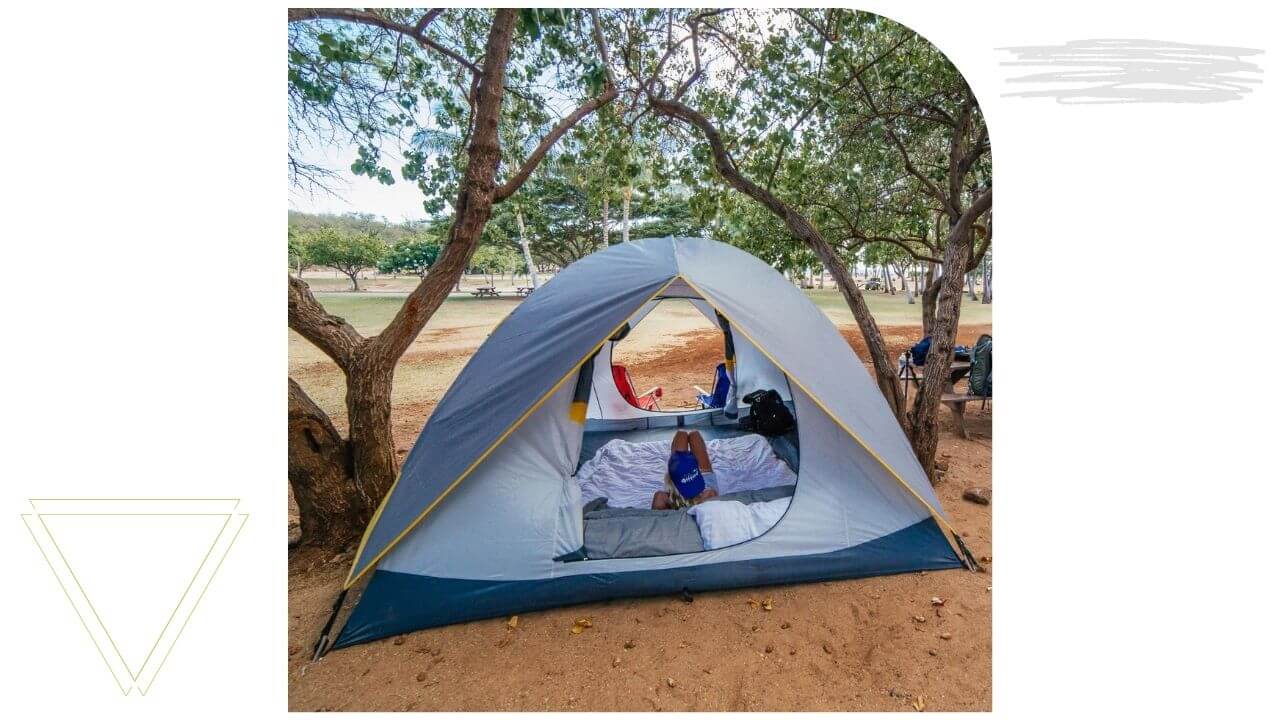 The Lana'i ferry will drop you off at Manele harbor and from there it's about a ten minute walk to the campsite, just follow the signs to the beach.
I always hoof it places so the costs I save on transportation I can spend else where on activities. There will be a handful of cabs waiting where the ferry drops you off if walking isn't your thing.
After you've followed the signs to 'beach' you'll see the campground on your right. We walked in and had our pick of the camp sites. It's one of the least populated Hawaiian islands so I've always seen sites available. If you'd prefer you can e-mail (info@hulopoebeachpark.com) them in advance to secure a site.
If you're walking in, someone on a ATV will drive by and get you set up with payment and the basics. We weren't there for more than 10 minutes, someones always around.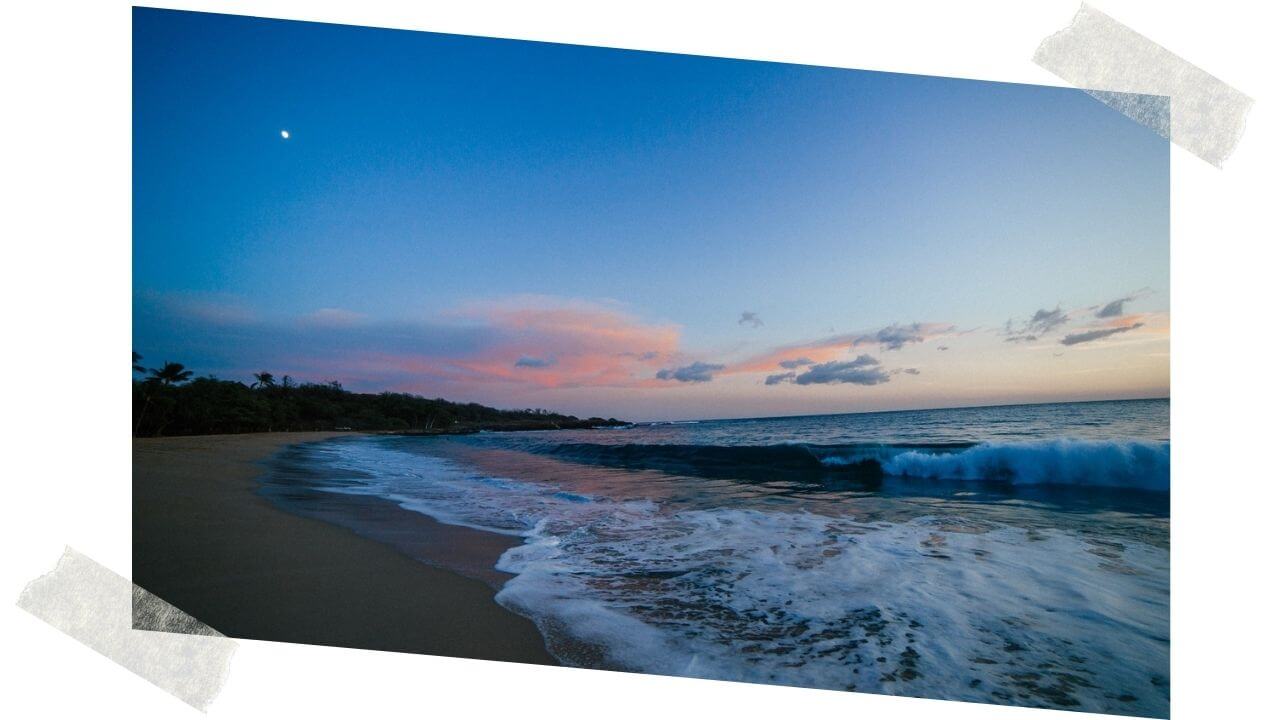 About the Campsite on Lanai
The campsites are equipped with water, grills, bathrooms, and ocean views! The campsite is located right at Manele Bay and is kept clean and manicured at all times.
The well kept grounds come at a price of $80 a night. But you can't beat the location and the bathrooms have self flushing toilets and hand dryers. They unfortunately don't have hot showers only the cold beach showers so come prepared.
There is a small store at the harbor where the ferry docked but they don't sell charcoal or any basic camping supplies. So if you forget anything your S.O.L. They did however sell ice which was very helpful. Check out this article for the ultimate beach packing list.
Nearby Things to do in Lanai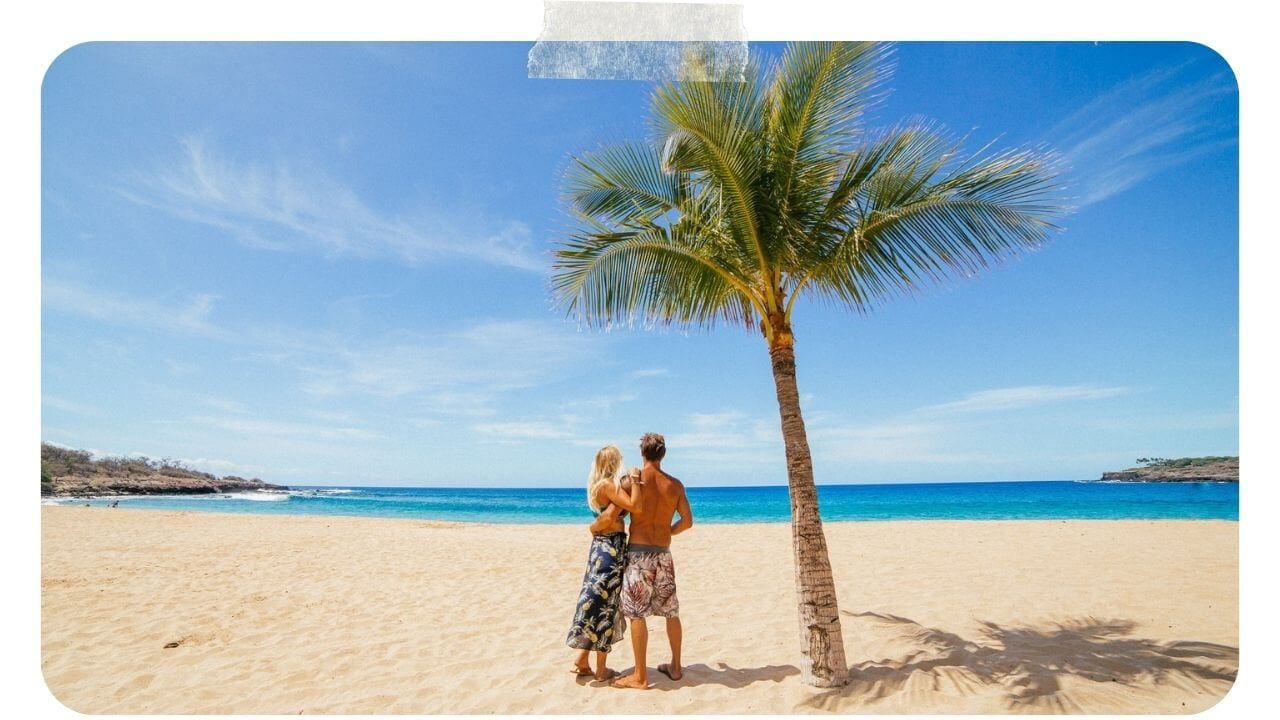 Spend your days lounging on the beach and frolicking in the ocean on Lana'i's most beautiful beach, Manele Bay. Theres a pod of spinner dolphins that frequent the bay. It's not unheard of to be able to swim with the dolphins!
Make sure you bring your snorkel gear and have your GoPro charged and ready.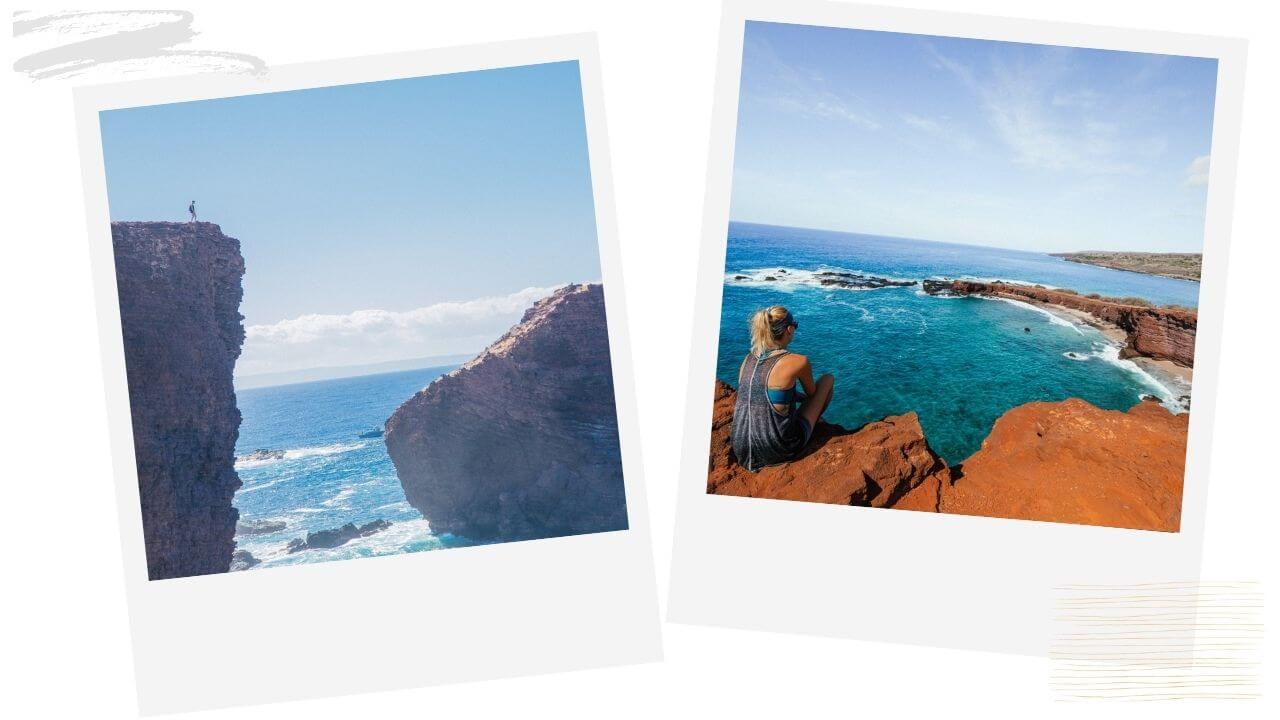 Puu Pehe (Sweetheart Rock)
A short walk along the coastline from Manele Bay will take you to Puu Pehe or commonly known as sweetheart rock. The iconic, natural landmark rises 80 feet out of the water. Its takes 15-20 minutes to hike up to the rock and it gives dramatic, panoramic views of the bay below.
Would you rather visit Lanai on a day trip? Check out these ways to explore.
Enjoy this Post?!?! Pin in for Later ↓