Pai, Thailand is gaining popularity with backpackers exploring Northern Thailand. It's a small hippy town northwest of Chiang Mai towards the Burmese border on-the-beaten path.
From Chiang Mai to Pai it takes three hours to drive through the windy hills and lush landscape. This makes it a great daytrip.
*Warning: must be able to ride a moped or be with someone who you can ride with because most of the activities are a bit outside of Pai and you'll want to do the exploring on your own.
For full transparency, I have sprinkled some affiliate links in this post.  As an Amazon Associate I earn from qualifying purchases that gives me a small commission at no extra cost to you if you decided to make a purchase.  As always, I would never recommend a product or service that I didn't truely believe in.  All proceeds go to keep Jess traveling and coffee ☕️.  I thank you in advance.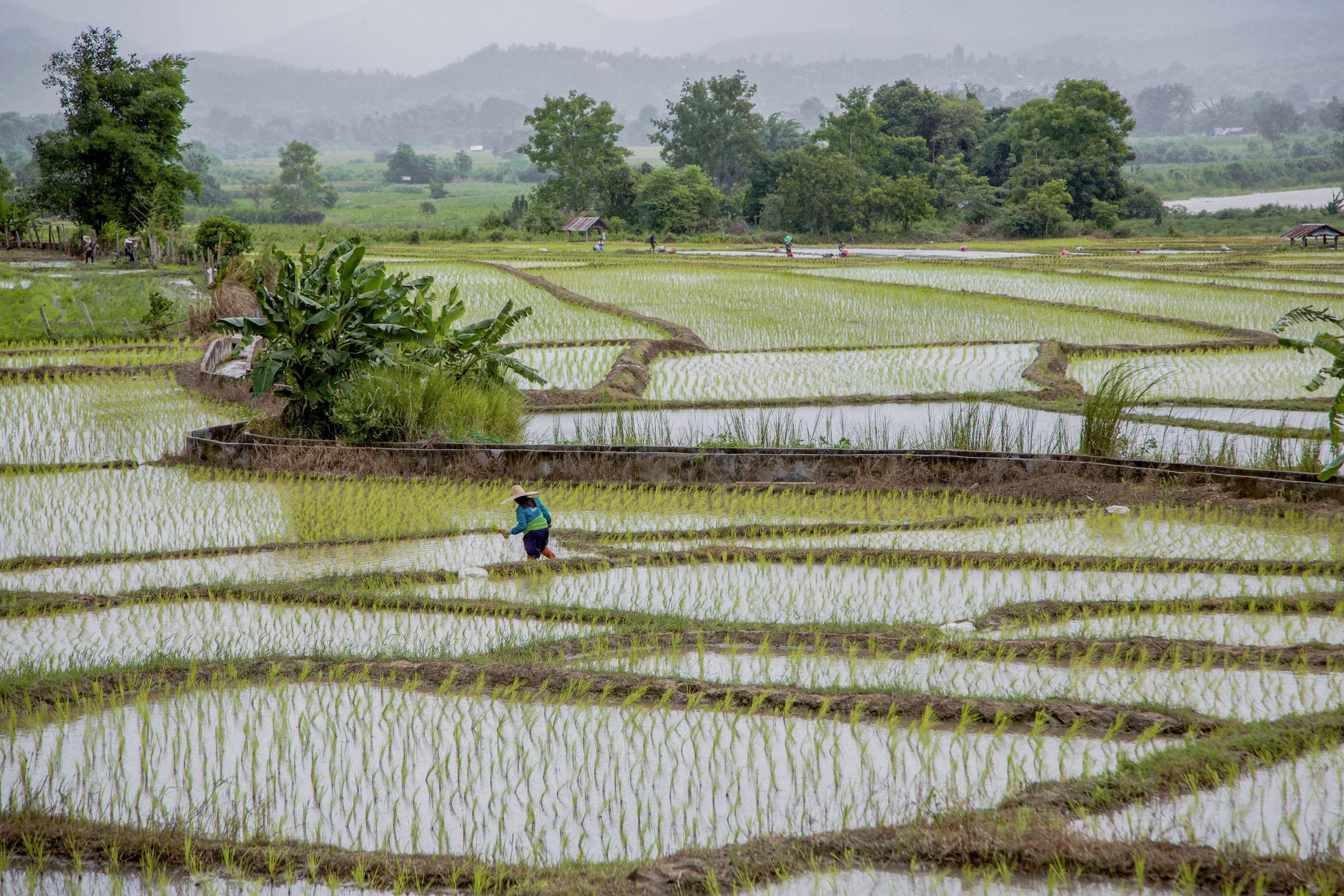 How to Get to Pai, Thailand
Rent a moped in Chiang Mai and make the 3 hour journey from Chiang Mai to Pai through the jungle. The roads are windy but it beautiful.
If driving a moped is not your thing then there are tour companies you can book that will take you up there for the day. Ask your hotel reception, vendor on the street or pre book a ticket here.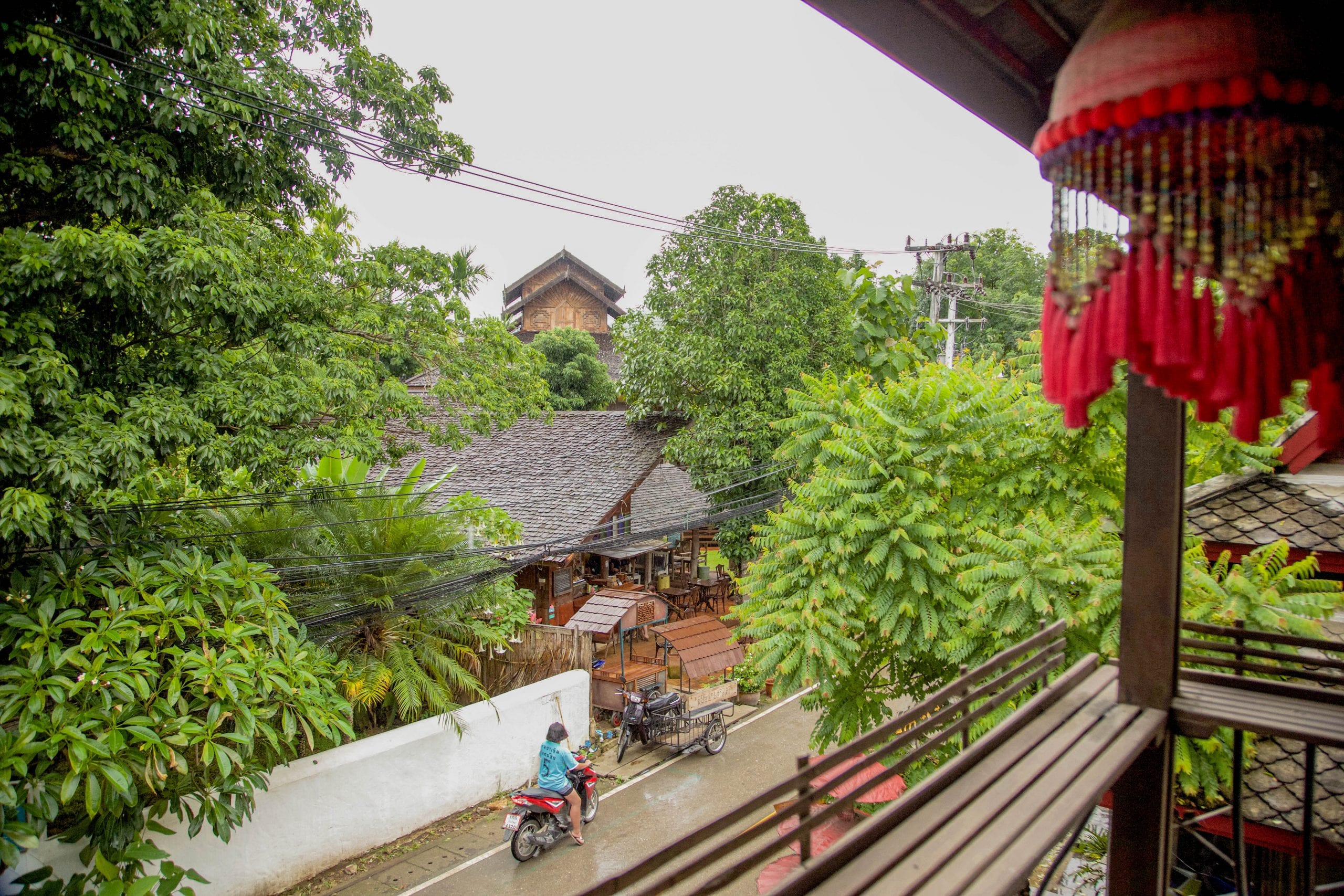 Soi One Boutique Bedrooms
The location at the Soi One Boutique Bedrooms was perfect, directly in town, steps away from the night market/ walking street but tucked away that it was quiet to sleep. The rooms were big, comfortable, and clean.
The Montis Resort offers a laidback holiday experience. All the rooms have stylish designs and panoramic mountain views.
The resort is rustic yet luxurious complete with an outdoor heated pool, fitness center, and an archery range. There is a free shuttle service that will take you into town, although its only a 5-10 minute walk.
⭐️ Top pick
The Reverie Siam Resort is a beautiful resort has 2 outdoor pools and a restaurant that is open all day serving Mediterranean and Thai cuisine. And they hae wine! 🍷
Rooms are decorated in traditional Thai styles and comes with a private balcony, air conditioning and WiFi. Located on the back of Pai River, this resort is just a 5-minute ride to walking Street.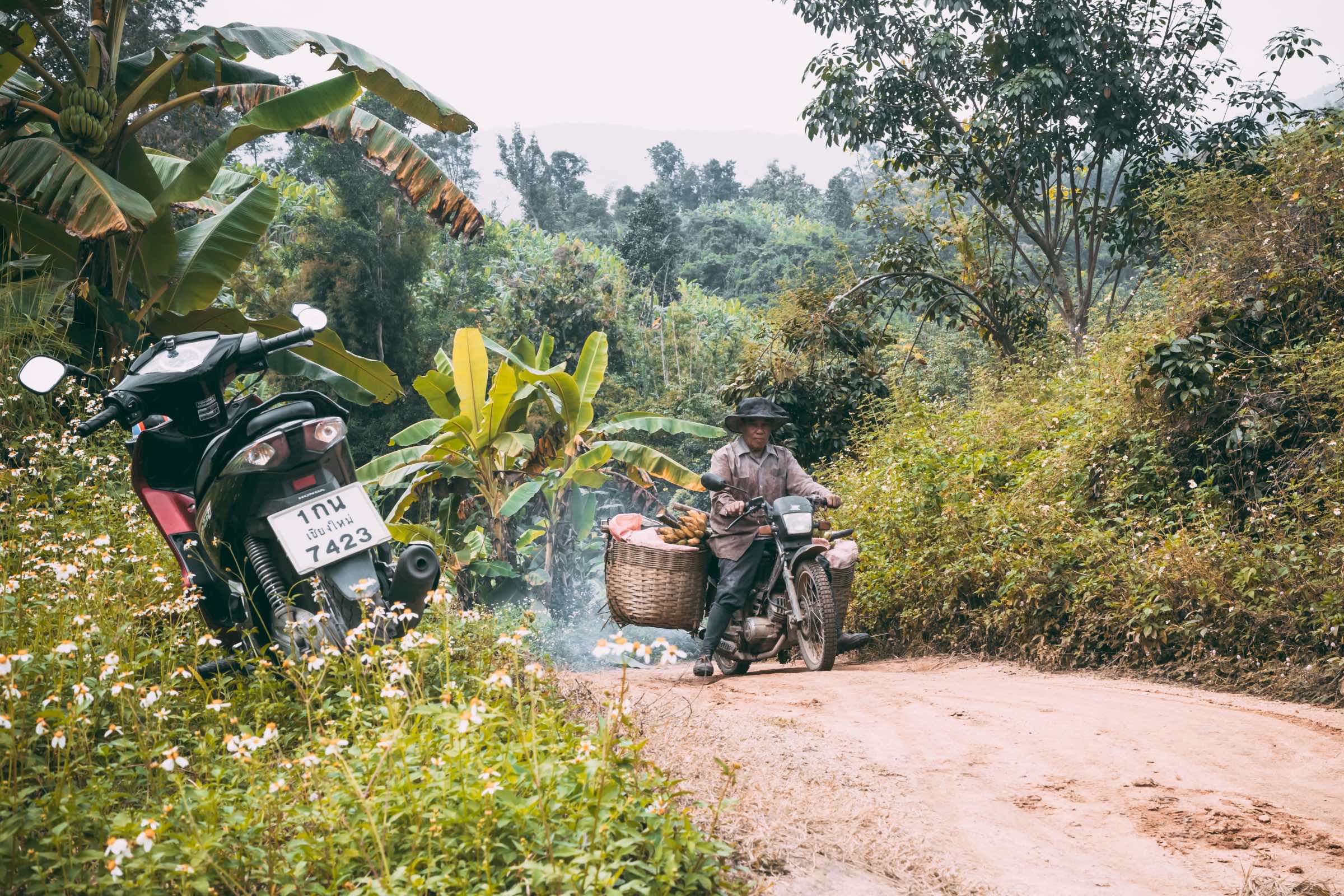 Rent a Scooter & Tour the Countryside
Rent a moped at one of the many moped rentals in town. Since you will be driving outside of Pai rent a moped with over 100 cc's, it will cost you 150 BAHT for 24 hours, which is about $4.50 USD.
Head out to the Mor Pang Waterfall and get there before 11 which is when some guided tours will arrive. This Pai waterfall is about a half hour moped ride from town. Its easy to get to, just plug it into your google maps and it will take you to the entrance. There are also signs.
There are three tiers of waterfalls and its an easy hike to all of them. You can swim in the pools in front of some of the waterfalls and even use the slippery rocks as a slide.
Check the deepness of the pool before you try sliding down the rocks though! Once you've explored all the waterfalls hop back on the moped and go for a short drive. Its super scenic complete with rice fields and panoramic views!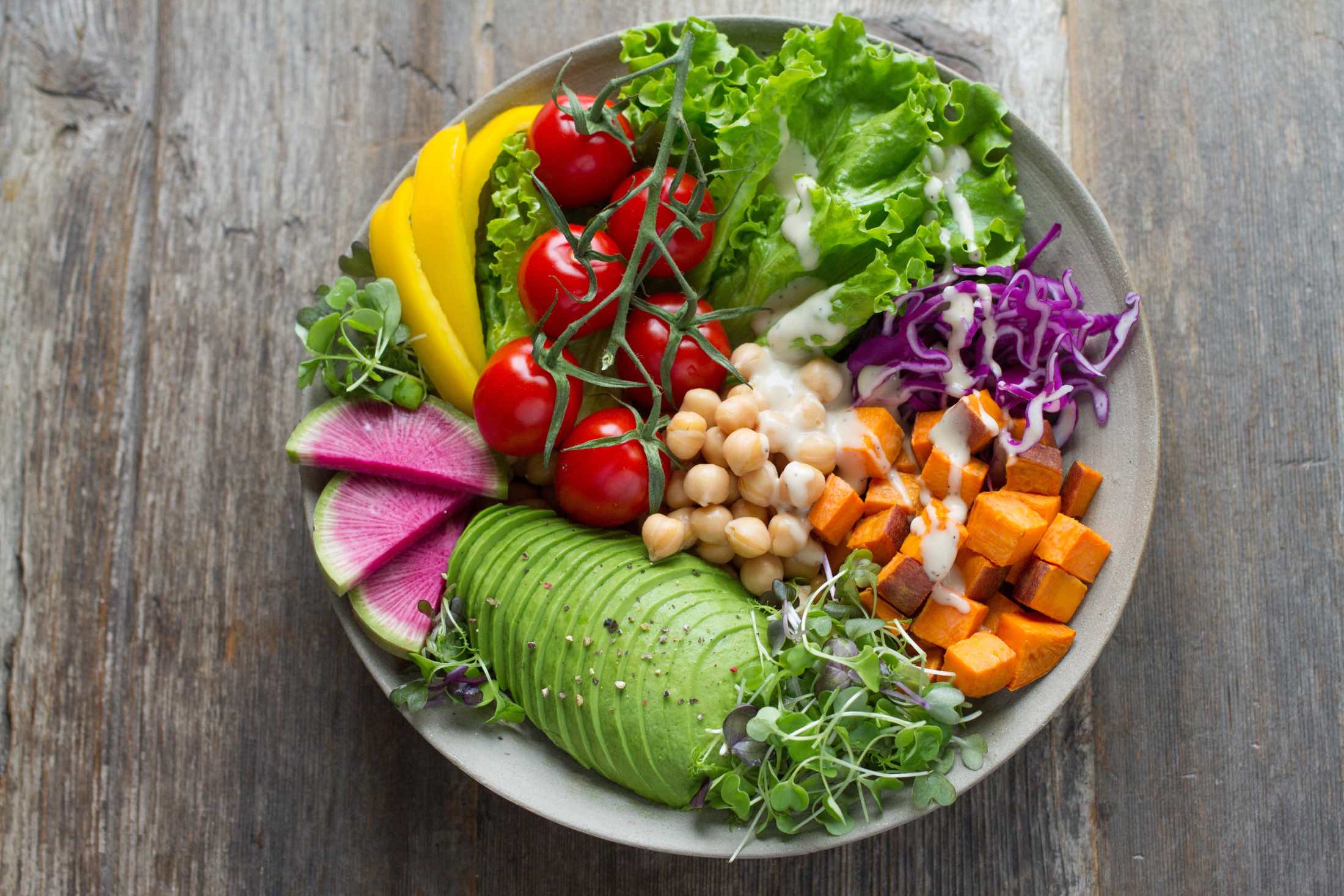 Head back towards town and eat lunch at Earth Tone. Located about a quarter mile outside of town across the street from the Maeyan Temple (the large White Buddha).
Earth Tone is a restaurant and health shop that offers vegan/vegetarian food. Some of the items are desserts, vegan ice-cream and kombucha. The menu is large and oh so delicious, you won't be disappointed.
*They are closed on Saturdays so plan accordingly.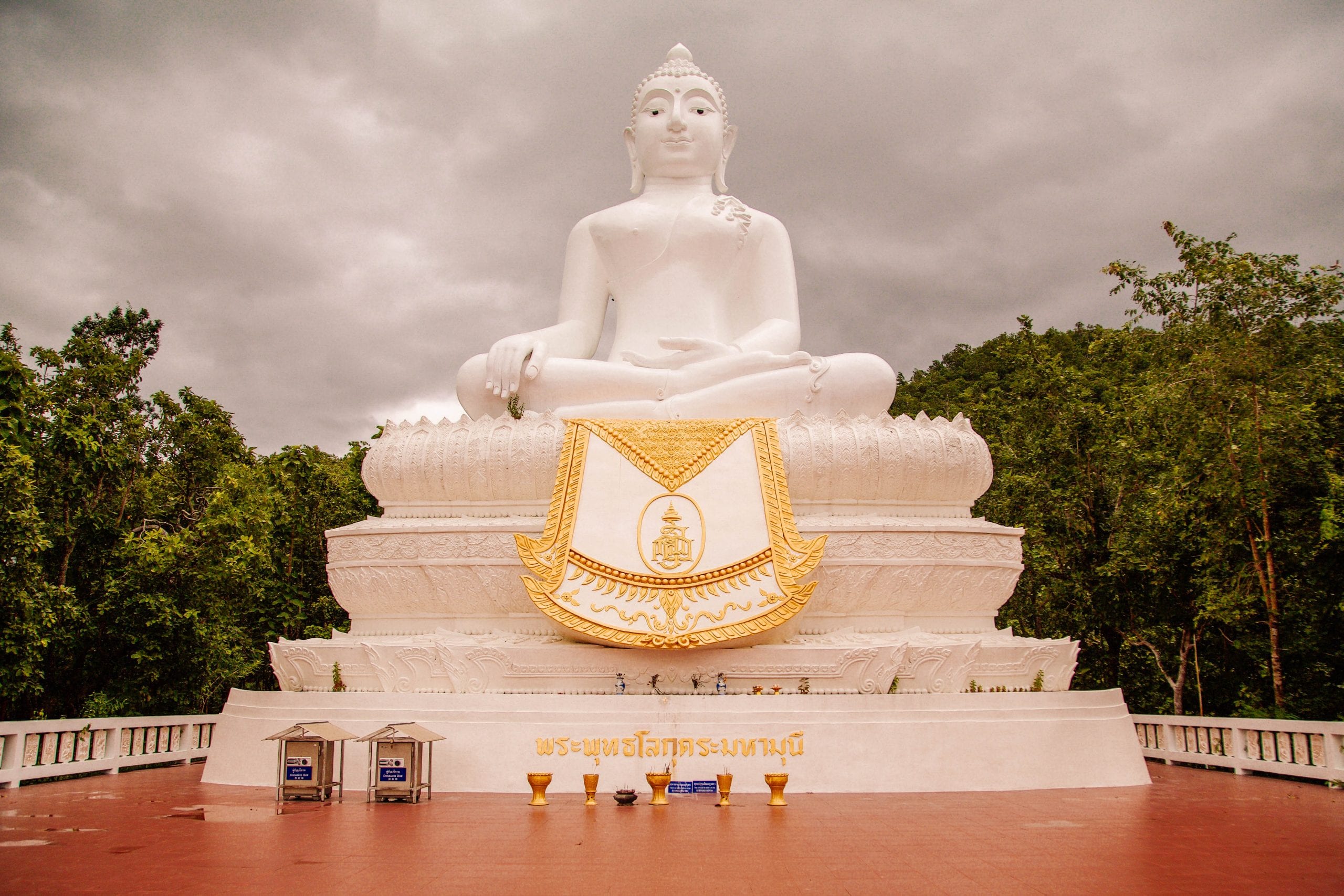 Once you're done gorging yourself at Earth Tone with delicious eats head up to the White Buddha Pai Temple to see an overlook of the city. Make sure you have a coverup or are dressed properly. If not you will not be able to climb the stairs to get to the top of the temple.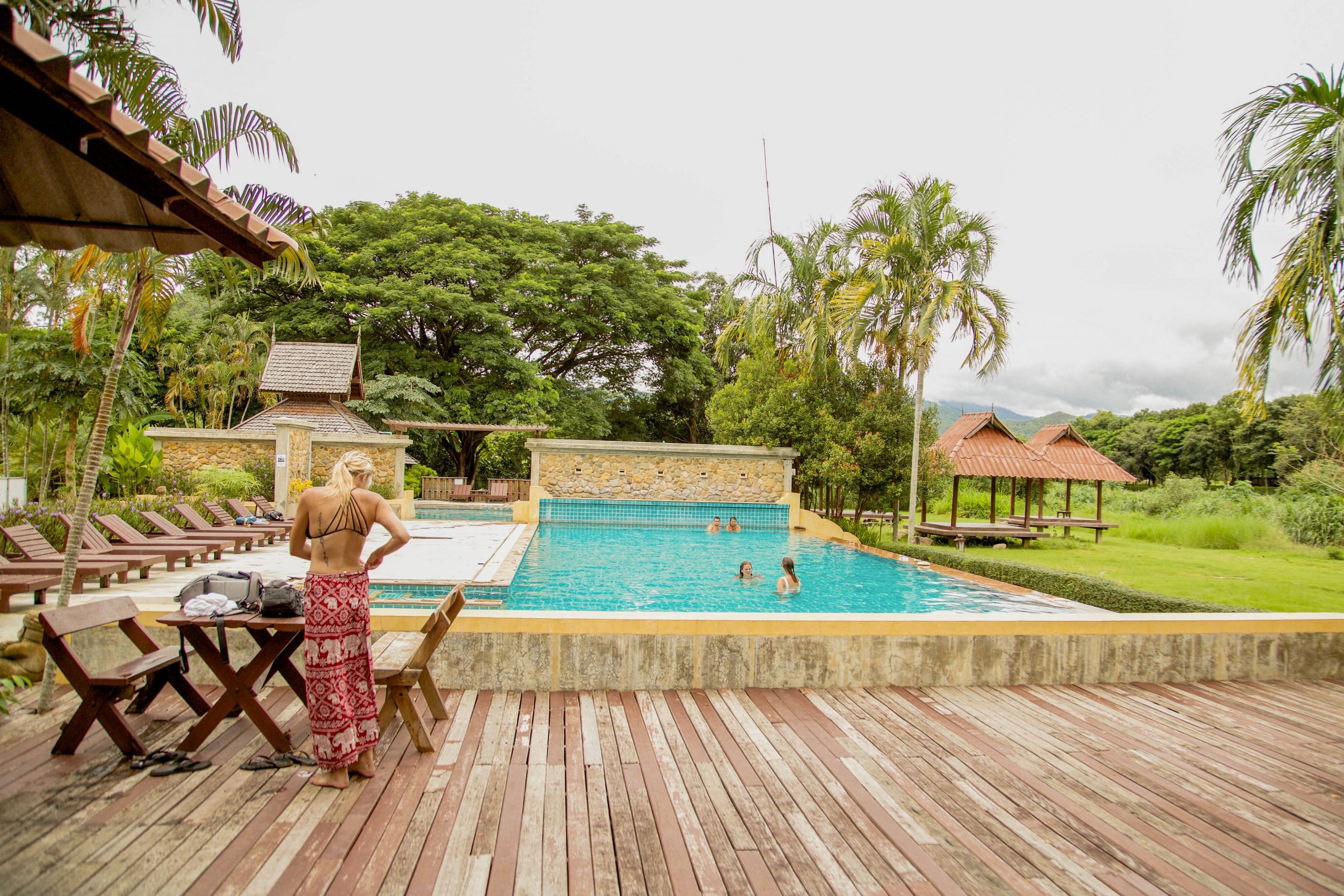 Next, keep heading out of town and go to the Secret Hot Springs. It should be called the 'Not So' Secret Hot Springs as the secrets out. If you're not staying at the resort it costs 100 BAHT to use the facilities which include the hot springs and a large, inviting swimming pool.
Relax and spend the rest of the afternoon hopping back and forth from the hot springs to the pool.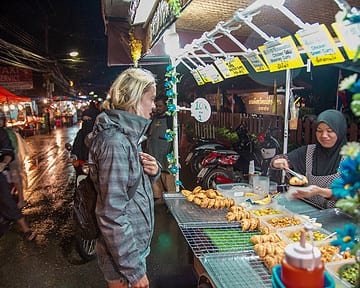 Spend the evening at the night market strolling up and down the Pai walking street sampling all the tasty street food vendors. Do some shopping, and check out the new and used book store.
There are dozens of food vendors selling all types of food made to order. I'm talking falafel's, pad thai, healthy wraps, fruit shakes, and you name your flavor of waffles or bite size pancakes. If you crave it, you can probably get it.
Full yet? To end your day, grab a cocktail at one of the bars that line the night market street. If you love live music and an abundance of healthy foods then a trip to Pai Thailand is a MUST!