You may of heard whispers that cuy or guinea pig is eaten as a delicacy in Peru (and parts of Ecuador). Since you've landed on this post, you're more than likely curious about eating cuy guinea pig in Peru. Guinea pig is called cuy in Peru and has been a dish eaten on special occasions since the pre-Inca times.
Yes, I know, if you are from the western world, we see guinea pigs as pets. Chances are you, a sibling, friend or someone your know had one as a cute, cuddly pet growing up.
As you're reading this, fond childhood memories about the furry mascot are probably popping into your head right now. Just know, that these plump, rodents were gracing the plates of the Andeans way before the west deemed them worthy of pet material.
If you're traveling to Peru and looking for an authentic, gastronomic experience then you should absolutely try cuy guinea pig in Peru. 'When in Rome, do as the Romans do' am I right?
Want to see exactly what it's like to eat guinea pig in Peru? Check out this travel vlog as we wander the streets of Arequipa in search of the best cuy guinea pig in the famed white city.
The Guinea Pigs Culinary Rise
Cuy (pronounced coo-ee) has been a delicacy in Peru for a very long time – over 5,000 years long time. Guinea pig was enjoyed by the ancient Incan nobility, used for telling fortunes and sometimes used as a sacrifice to the gods.
There are 20 breeds of guinea pig that exist in Peru, only three are bred for meat. The other breeds are exported as pets. Originally domesticated for their meat – not for their companionship, the rodents have remained a popular source of protein for many Andean peoples in South America.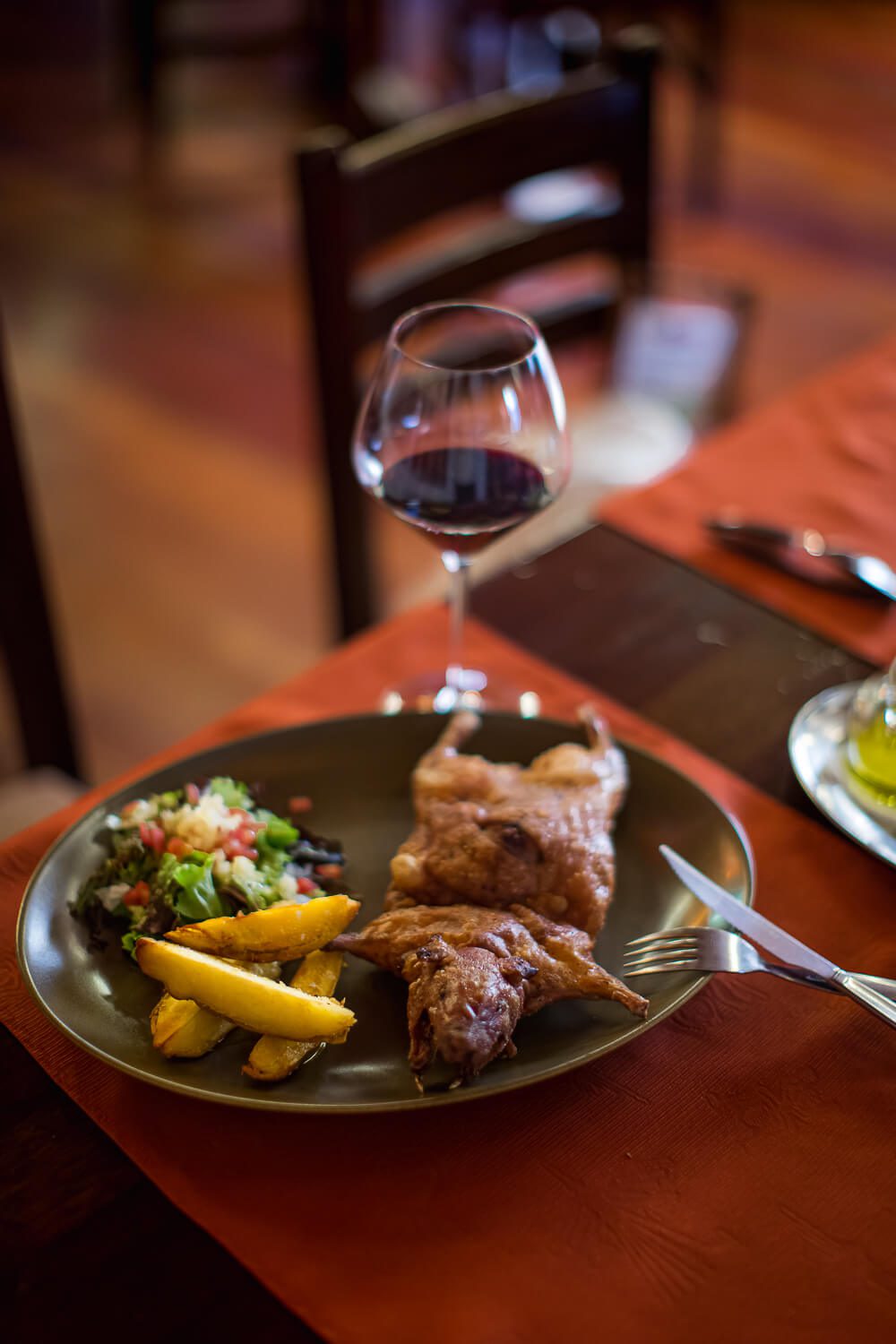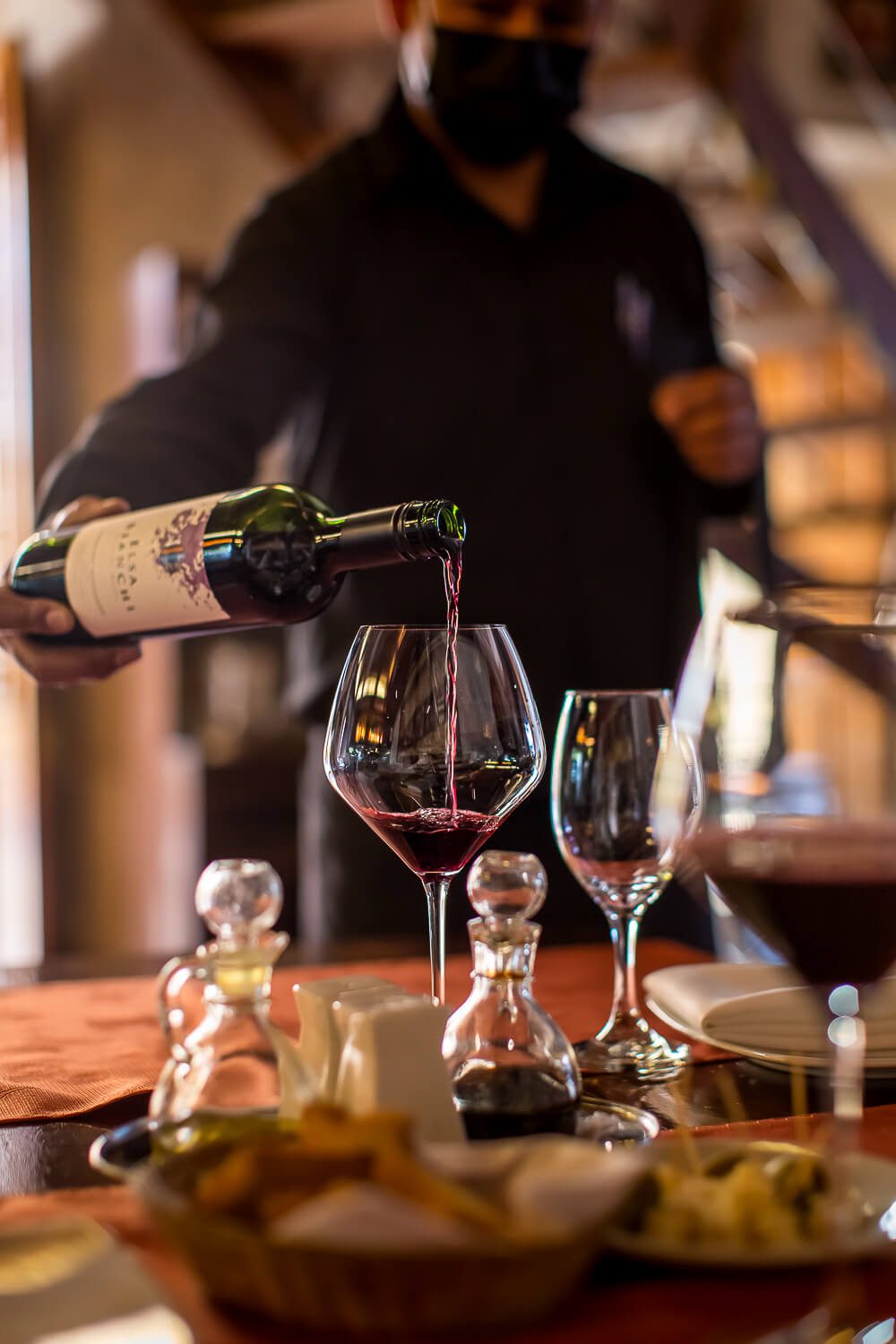 Where to Eat Cuy Guinea Pig in Peru
I spent two months traveling around Peru and asked locals where the best place to eat guinea pig in Peru was. Everyone's answer was the same, there are only two places in Peru to try cuy – Cusco and Arequipa.
To be honest, I wasn't really looking forward to this experience. It was Joe's birthday and we wanted to do something…memorable. We had just completed our second unguided trek in Peru through the Colca Canyon.
The plan was to drink copious amounts of wine and have a nice dinner. We were in Arequipa and this was our last chance to try the guinea pig dish before we hopped on a plane to head north to the border Ecuador. Unfortunately our 2 month visas were about to run out and we had to get out of the country.
With a quick internet search and reference to my handy, dandy guidebook we decided on the restaurant Zingaro. Zingaro is a nicer restaurant that serves up a fresh (not frozen) guinea pig dish.
What Does Guinea Pig Taste Like?
You may be wondering, what does guinea pig taste like? High in protein and low in fat, guinea pig meat is sweet and juicy. Sorta tastes like if a chicken, duck and a rabbit had a baby. The skin was extremely crispy similar to eating chicken wings.
Guinea pig is mostly prepared two ways, fried or roasted. Cuy asado (roasted guinea pig) or cuy chactado (the fried version). The cuy chactado is a dish native to Arequipa which is squashed under stones then fried. We ordered the fried guinea pig which is how most visitors who sample cuy seem to prefer.
Guinea pigs are often cooked whole. I'm talking head, eyes, ears and teeth. This is how our guinea pig was prepared. The flattened guinea pig was seasoned on both sides and then deep fried for about 10 minutes until crisp.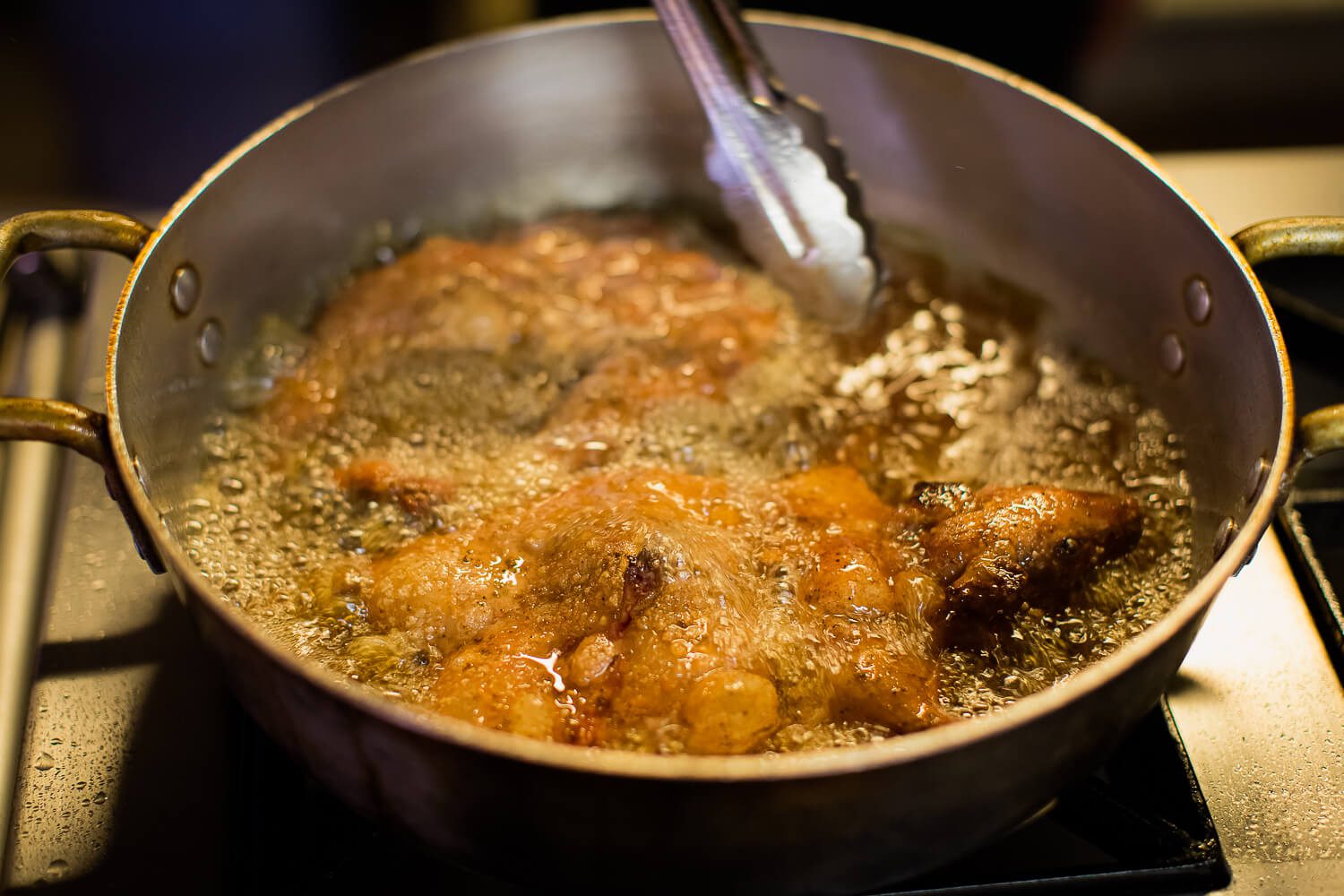 A guinea pig dish is often served with rice, potatoes, corn and hot sauce on the side. The head is edible and this is suppose to be one of the best parts to eat, specifically the brain. I left the honors to Joe and he cracked open the head to eat the brain. He didn't particularly enjoy this part, I'm sure it was more mental than taste.
Overall, guinea pig was pretty tasty. There wasn't a ton of meat on the bones so we ate a lot of crispy skin more than anything. If you are traveling to South America and want to try something different, try cuy in Peru
If you ate adventurously and sampled a Peruvian guinea pig, I'd love to hear about your experience so please leave me a comment below. Lastly, if you are planning your trip to Peru, I spent 2 months traveling around this beautiful country so check out my Peru travel guide for inspiration.
Peru Travel Guides
📍Plan your Trip:

🗺 How long to travel Peru?  2 Week Peru Itinerary

☔️ Best Time to Visit:  Shoulder months of dry season – March-May or October-September.

💰 Average Daily Budget: $40 - 50 a day for basic accommodations and sit down meals.

⛺️ Peru accommodation Guides

🪂 Highlights

Machu Picchu
Sacred Valley
Trekking Cordillera Blanca
Arequipa

🧳 What to Pack: Salkantay Trek Packing List

🎥 Watch our Peru Series on YouTube

📧 Get on my Email list to see what I'm up to and all the best travel content!
Enjoy this Post?!?! Pin in for Later ↓