Looking for more awesome stops as you explore West Maui?
TRAVEL TIP: If you would prefer to follow along to an audio tour as you explore the coast line of West Maui, I recommend the Shaka Guide! The Shaka guide tours are great for independent explorers who want the freedom to explore on their own terms, but like to learn about the spots they're visiting.
The tours use GPS to offer turn-by-turn directions and audio narration with stories and music. This will leave you with a deeper understanding and connection to Hawaii.
For full transparency, I have sprinkled some affiliate links in this post.  As an Amazon Associate I earn from qualifying purchases that gives me a small commission at no extra cost to you if you decided to make a purchase.  As always, I would never recommend a product or service that I didn't truely believe in.  All proceeds go to keep Jess traveling and coffee ☕️.  I thank you in advance.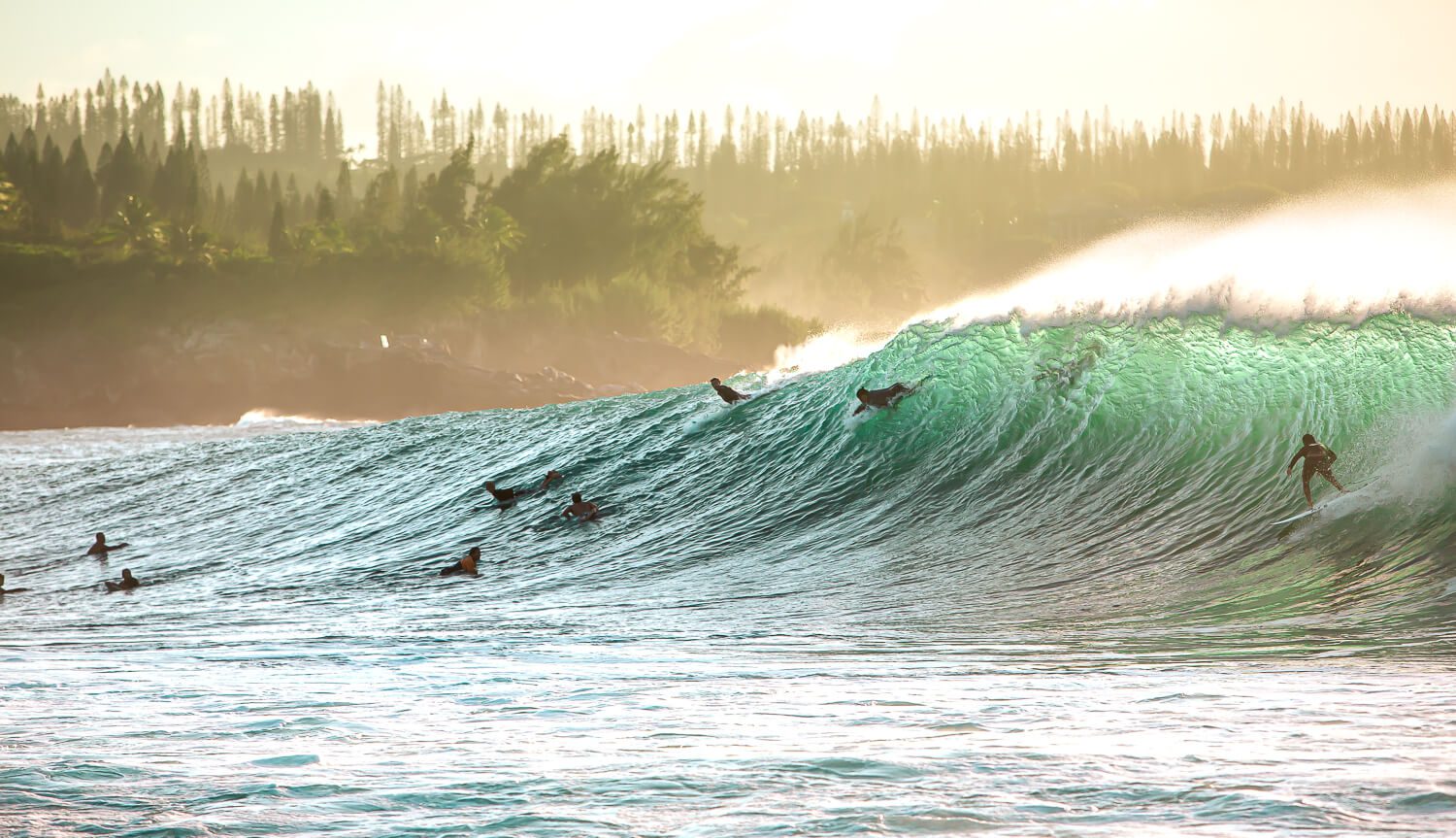 Honolua Bay is part of a Marine Life Conservation District, so there is no fishing or taking of any natural resources, which includes rocks. Taking rocks is a bad omen in the Hawaiian culture and a common mistake visitors make when traveling to Hawaii. By leaving rocks, soil and plants in place we repeat Hawaiian beliefs and help nature thrive.
The Hawaiians believe in what they do today impacts the next seven generations. Starting with the early Hawaiians, lands and fishing grounds have been carefully managed in order to protect the abundant natural resources for future generations. This makes Honolua Bay an excellent snorkel spot.
Honolua Bay is one of the best snorkeling spots on Maui. The beach at Honolua Bay is very rocky, it's not the type of beach that you lay out on, you can check some of Maui's best beaches here.
The water is fairly hazy at the shoreline if surf is up or it has rained recently. In order to get more visibility of marine life you must swim out a bit.
Since the bay is a wildlife reserve the place is teeming with life. Plus the bay is huge! One of the best things about snorkeling Honolua Bay, Maui is the abundance of marine life and its suitable for all levels of snorkeling and/or SCUBA abilities.
When you are at the bay staring out to the ocean, the right hand side has some of the best snorkeling and dive spots. The closer you get to the cliff line the reef gets more shallow and sharp. Farther away is best for diving as its deeper with more unique coral formations.
The boat ramp is the easiest way to enter the water for snorkeling and for SCUBA diving. Entering the water via the boat ramp is how you should always enter and exit the snorkeling area.
The best time to snorkel at Honolua Bay is in the summer May-September. Do not go snorkeling and diving when waves are high, which brings us to our point.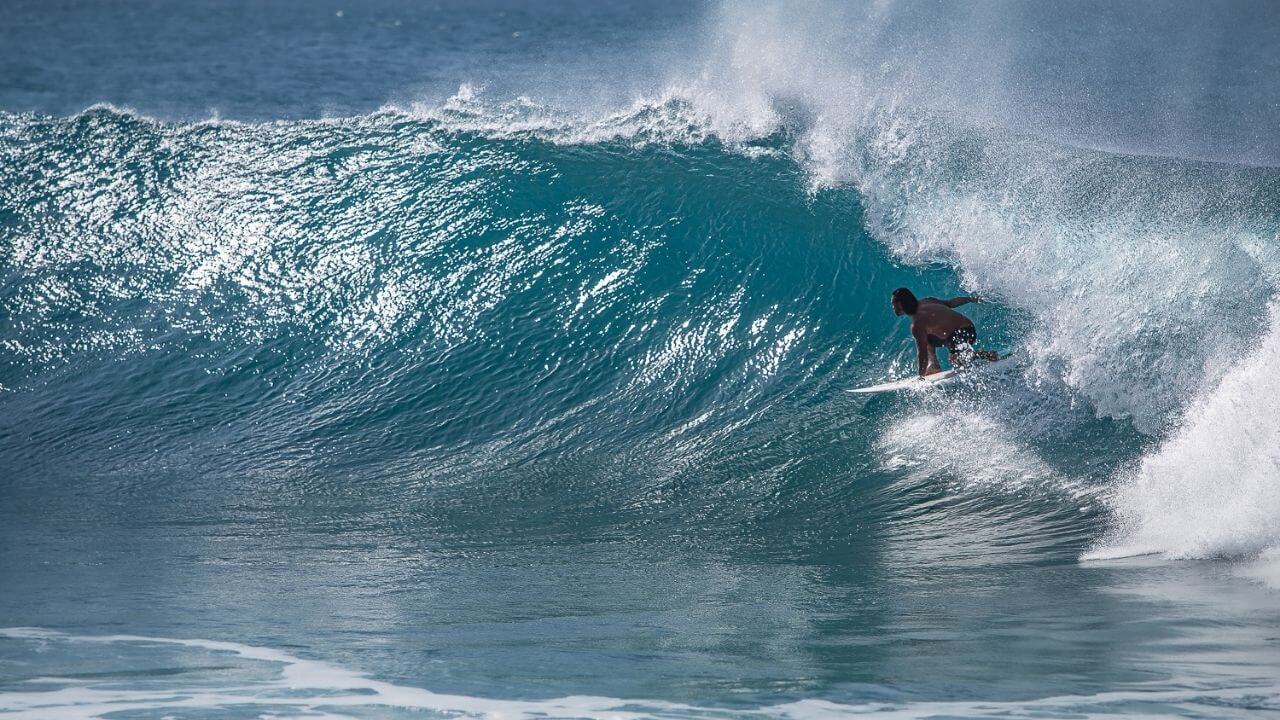 Winter months bring large surf to Honolua Bay. The break at Honolua is one of the best places to surf on Maui if you are advanced at the sport. When surf is up you'll know as the overlook on the east cliff will be lined with cars.
On high surf days, you can pull up to watch surfers get barreled at the top but don't drive all the way down. It is difficult to turn around the farther down you drive and local surfers hang out in hoards in between surf sessions. Trying to drive down to the point as a tourist on a crowded day is not always the most pleasant experience.
Travel Tip: Honolua Bay is NOT a beginner break and should not be attempted if you are new to the sport.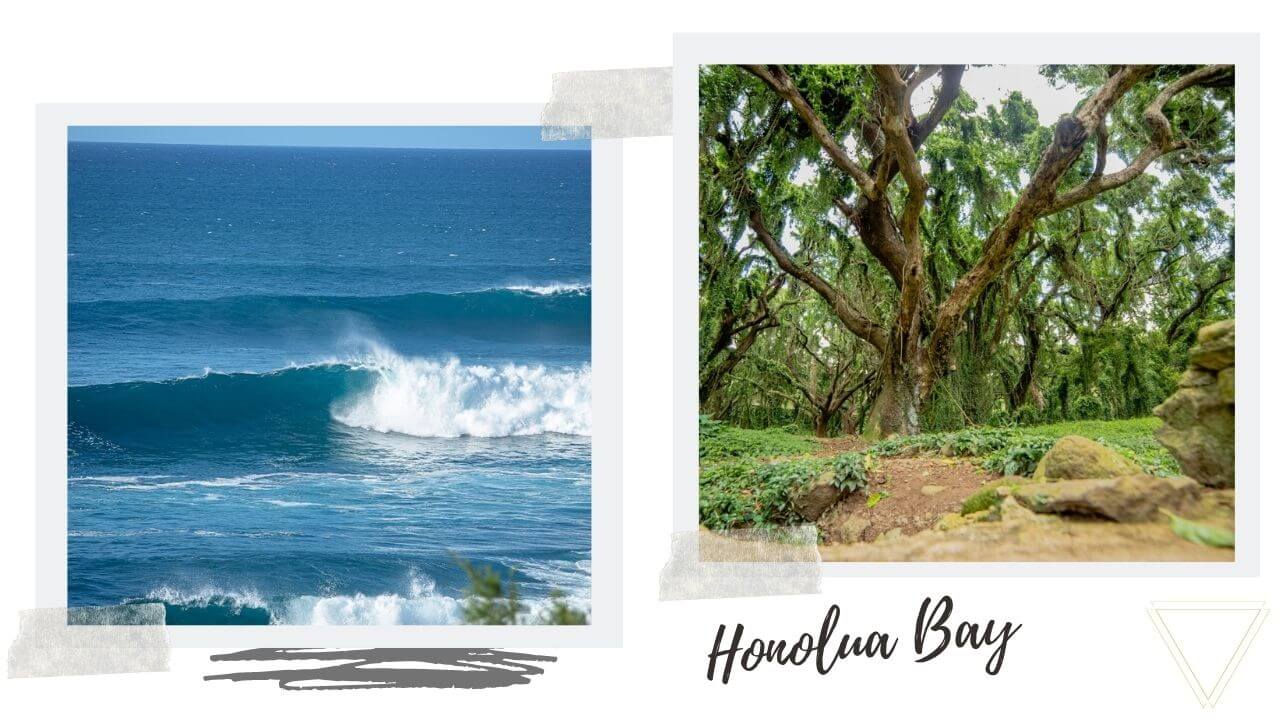 How to Get to Honolua Bay
Honolua Bay is located about 5 minutes North of Kapalua just past mile marker 32. Parking can be tough because it is limited to a few turnouts around the area. You will see cars parked all over the sides of the road.
Just make sure you aren't sticking halfway onto the road and that you aren't blocking any Honolua Bay access roads. Bring valuables with you and leave the car unlocked to avoid broken glass as many high touristy areas on Maui are hot spots for smash-and-grab thieves.
Across the street from the main parking area is a small food truck that serves delicious smoothies and burgers if you are feeling hungry.
There is a well-marked path through a enchanting jungly area down to the bay. This is one of my favorite areas as it feels like a forest straight out of a fairy tale. This Honolua Bay trail also provides some great photo-ops.
Don't be surprised to see a native Hawaiian posted up near the rocky beach. He or she will remind you to have reef safe sunscreen on before you enter the waters.
As visitors we must respect the environments, cultures and beliefs of the place that we are visiting. I believe by being aware and considerate of those things we can slowly bridge the gap between locals and tourists.
Why wear reef safe sunscreen? Coral reefs are one of the most diverse ecosystems on the planet and we must do everything we can to ensure their survival. Not only do coral reefs provide homes for hundreds of species of marine life, they also help stabilize the sea floor, prevent coastal erosion and storm surge damage, contribute to the mitigation of climate change, promote tourism, support your fresh seafood habit, and filter and clean seawater. We must do our part to protect the ocean and everything in it.
Honolua Bay is best explored via boat on a snorkel tour. One of the best snorkel tours is a luxury sail on the Ocean Spirit. This tour is a great way to treat yourself and have some adventure. The sail will take you along Maui's west coast offering stunning views.
Once at Honolua Bay your snorkeling paradise filled with tropical fish awaits. This Maui snorkel tour is perfect for all ages and experience. Food is provided along with all your modern comforts, this is a perfect way to enjoy a beautiful day on the water.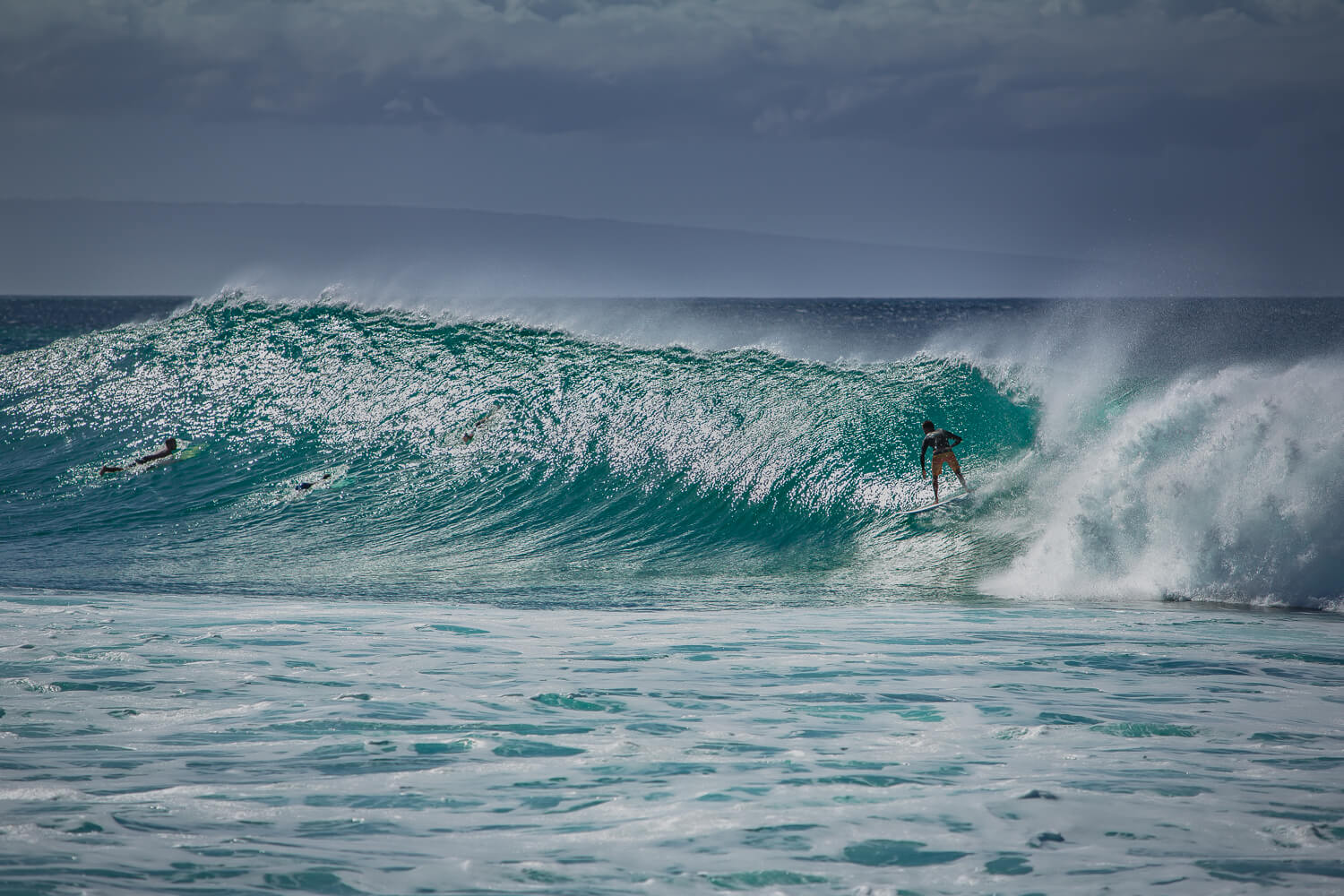 Tips for Exploring Honolua Bay
Do not wear sunscreen unless it is 100% reef safe. Check out these reef safe sunscreens for your face.
Don't take rocks! Leave rocks where you found them. By leaving rocks in place we repeat Hawaiian beliefs and help nature thrive.
Get to Honolua Bay early in the morning to avoid crowds and get a parking spot.
Don't just park anywhere! Make sure your vehicle is parked in an area completely off the road and not blocking any access roads.
Water shoes/booties make it easy to get in and out of the rocky beach.
Do not go snorkeling and diving when surf is up.
The parking area is a hot-spot for smash-and-grab thieves – bring valuables with you and leave the car unlocked to avoid broken glass.
Always enter the water via the boat ramp and not from the cliff side.
Other Things to do in West Maui
Enjoy this Post?!?! Pin in for Later ↓