Learn to surf in the surf mecca of the world
Seeing the lava flow on the Big Island
Kauai's Napali Coast
The Road to Hana
The north shore of Oahu
Finding hidden waterfalls in the rainforest
Is there ever a bad time to visit the Hawaiian islands?  The answer to that question is no but when to go will depend on what you want.
December 15 to May 15 is official whale season with February being the most active month.
The busiest time in the islands is during the holidays, Christmas and New Years.
Winter brings heavier rains and bigger surf.
Summer time flights are cheaper and temperatures are hotter by 10 degrees.
By plane:  If you're coming from the mainland  there are direct flights to most of the islands including Oahu, Maui, Kauai, the Big Island.
International flights will connect through Honolulu.
The only way to island hop is by flying.  Hawaiian Airlines and Southwest will be your best option.
Rental Cars:  Rental cars are your best option when exploring the islands.  One of the best things to do is explore the island by driving around.  You'll want your own wheels to pull over and snap photos and to be on your own schedule.
By bus:  There are "city" buses that connect you to the major part of the islands.  This is the cheapest option but not the most time effective.
$200 and up depending on how frugal you are.  Thankfully there are a lot of activities that are free in Hawaii like sunsets and beaches but Hawaii is expensive there is no way around it.
Hostel $40 dollars and up.
Mid Range hotel $140 and up.
Luxury $300 and up.  There is a lot of luxury in Hawaii!
Happy Hours are how locals live $3-$12 for drinks and pupus
Spam musabi – $2
Gallon of milk – $8
Local beer at a bar $8
A meal at casual restaurant $15-$20
Fine dining meal without dessert $60 
Basic rental car $45 per day
Flights between islands $70
Bus fare $2 one way
Whale watch $60
Helicopter ride $250-500
Private surf lesson $120 & up
Parasailing $90
Hawaii travel guide travel tips
∇  Happy hours are a fun and easy way to keep expenses down.
∇  Renting a car is always a good idea.  Driving around the islands and and being able to stop whenever is a must on the road to Hana.
∇  Each island is unique and has its own flavor. Spend at least a week per island to get the full experience.
∇  Stay on the trail and respect the aina (land).   Don't wonder or hop fences where it is posted to private property.  Keep out means keep out.  
∇  The ocean is powerful.  Abide the surf warnings.
Safety is an important factor in planning any trip.  Here are Hawaii travel guide safety tips.
∇  Hawaii is safe.  Pickpocketing will be more common in the busy capitol of Honolulu.
∇ Don't be suprised to see homeless people espicially when you walk around at night.
∇  It's not uncommon to be offered to buy pakalolo (weed) when you're walking down the street.
∇  Travel insurance is very important.  There is nothing worse than being caught in a situation where you're not insured.  Protect yourself!  This is your best investment.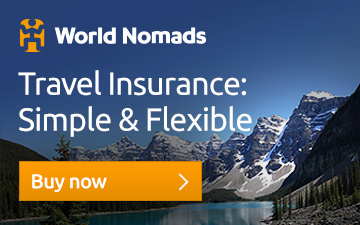 hana maui restaurantsHana, Hawaii is a magical slice of paradise located on the eastern side of the island of Maui.  Part of Hana's magic is seclusion in paradise.  What Hana excels in adventure it lacks in food options.  That's why I put together a list of Hana Maui...
read more