Best things to do in hoi an, vietnam
Vietnam is a wonderful country and Hoi An should be on everyone's itinerary while traveling through Vietnam.
Before visiting, I had a general idea of what we were going to do and experience. Hoi An was on the list but I had only carved out a few days for it, but then we got to Hoi An! My itinerary quickly went out the window as we ended up staying for a whole week.
This vibrant city quickly became one of my top places to visit in Vietnam. Not only is the city beautiful but there were lots of things to do in Hoi An.
Hoi An was romantic, delicious, enchanting, historic, and obsessive all wrapped up into one. Hoi An is a UNESCO World Heritage town that is small and walkable. From the center of town anywhere you would want to go is about a 10-15 minute walk.
I love places that are walkable because it saves you money on transportation and its always nice to burn a few extra calories. I put together a list of my top things to do in Hoi An, Vietnam.
5 Awesome things to do in hoi an, vietnam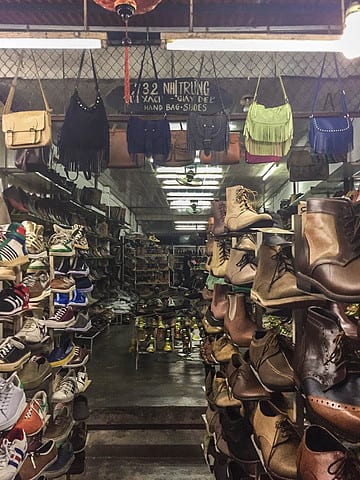 This is the main reason we stayed in Hoi An for a week! You can get anything you can imagine tailored precisely to your body! Tuxedo? Tailored shoes? Tailored bikinis? You name it you can get it and without breaking the bank. I love shoes (I mean what female doesn't) and there are plenty of shoe stores selling any type of shoe you can imagine. Once you pick out your style, you can get in tailored to your foot within a day or two!
As I always say, you can never have a fat foot day so shoes are always a good investment. I went a little crazy and got 6 pairs from boots to heels to gladiator sandals, which made for a heavier bag to lug home but worth every sole! I was in heaven and if I had stayed any longer I'd be selling bananas and mangos on the side of the street…in my heels of course!
My boyfriend Joe got a few tailored suits with shoes to match of course and even a tuxedo! There are a few gems in Hoi An that may be a bit more expensive than other shops but its worth the price because the ladies and gentlemen working there know what they're doing. Kimmy Custom Tailor was our favorite tailor shop.
The ladies working there are talented at their trade, very good at communicating and have great sense of humors. They made waiting for a week of fittings very enjoyable and the quality of there product is on point!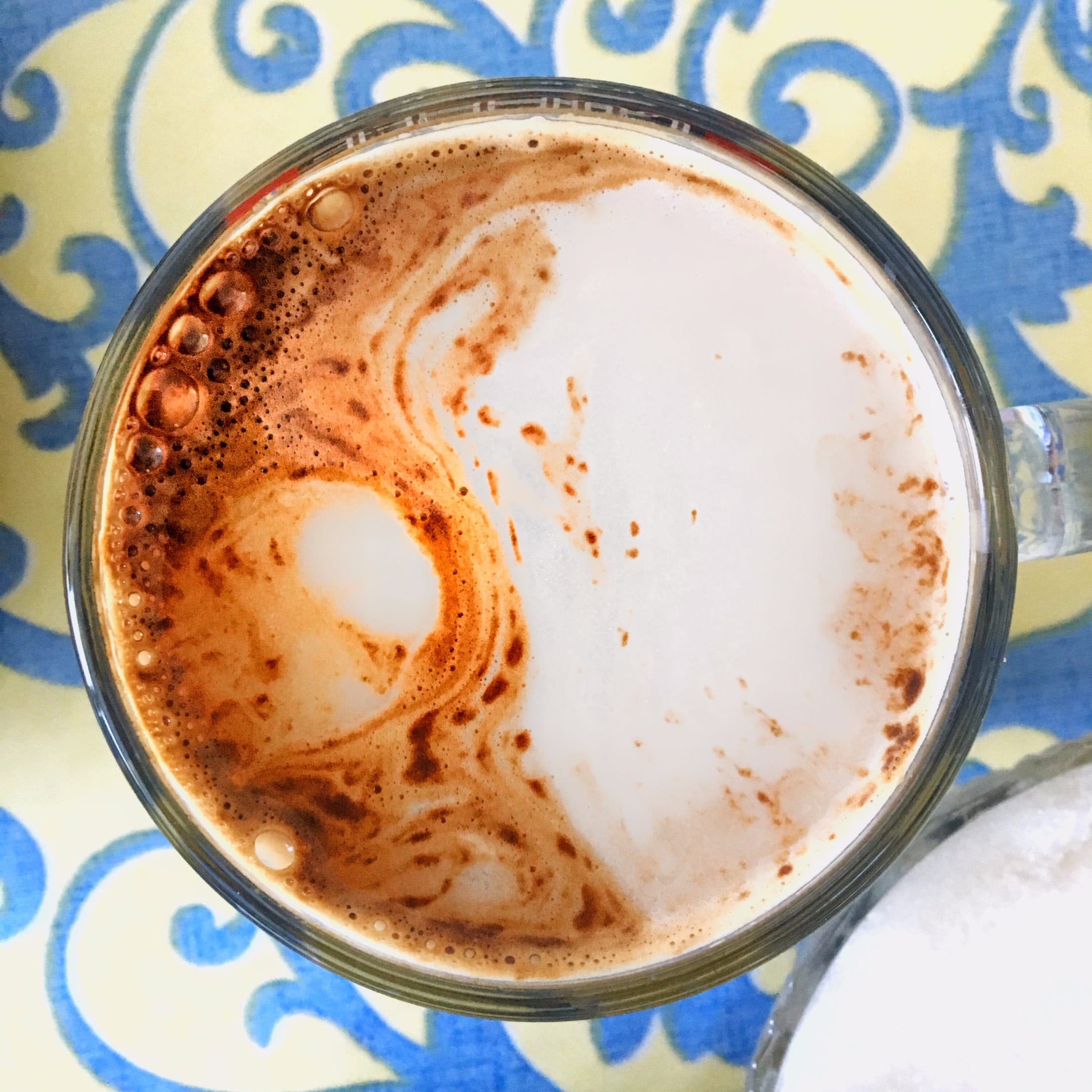 Coffee, Coffee, & More Coffee
Vietnam's coffee game is out of control! Coffee (along with shoes) is one addiction that I will never give up. And why would you? It's delicious, cheap, sociable, and its an tasty reason for me to rise early every morning!
There are plenty of out door cafes scattered throughout Hoi An that you'll be able to sip on a cup and people watch. This activity could take you hours as its meant to be enjoyed and not gulped down.
You can enjoy this activity day or night it doesn't matter as the Vietnamese love their coffee as much as I do!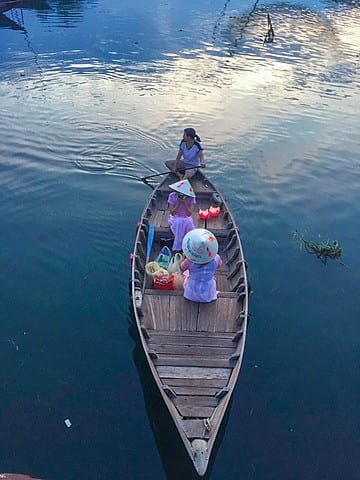 Lantern lighting in Hoi An is a beautiful way to end your visit, it was a way of saying good bye. Vendors come out at night selling the paper lanterns with a candle inside for about 20,000VND that you can set float down the dark river. The river lights up with lit lanterns, hence where the romance of the town becomes obvious.
Even if you don't light a lantern personally, watching the lanterns float down the river from the bridge is a site that won't be forgotten. The town itself lights up its silk lanterns that are placed all over town which creates a beautiful ambiance that you can't help falling in love with!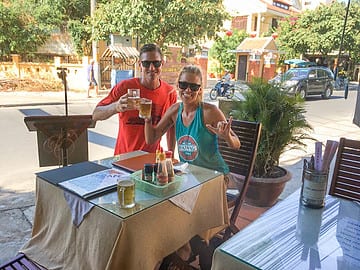 Bia ho'i is a very popular draft beer in Vietnam. Bia ho'i is a draft beer made daily and can be found in small bars and on street corners. Since each small batch is made daily it has no added preservatives as its meant to be drank within a couple hours after brewing and maturing for a short period of time. It is a very light lager with about a 3% alcohol level.
It sells anywhere from 3,00-7,000 VND which is equivalent to about 13 to 31 cents in USD's. It's a perfect price for a 12 oz draught and for a boyfriend who drinks beer as fast as he does! This was definitely his favorite things to do in Hoi An, Vietnam.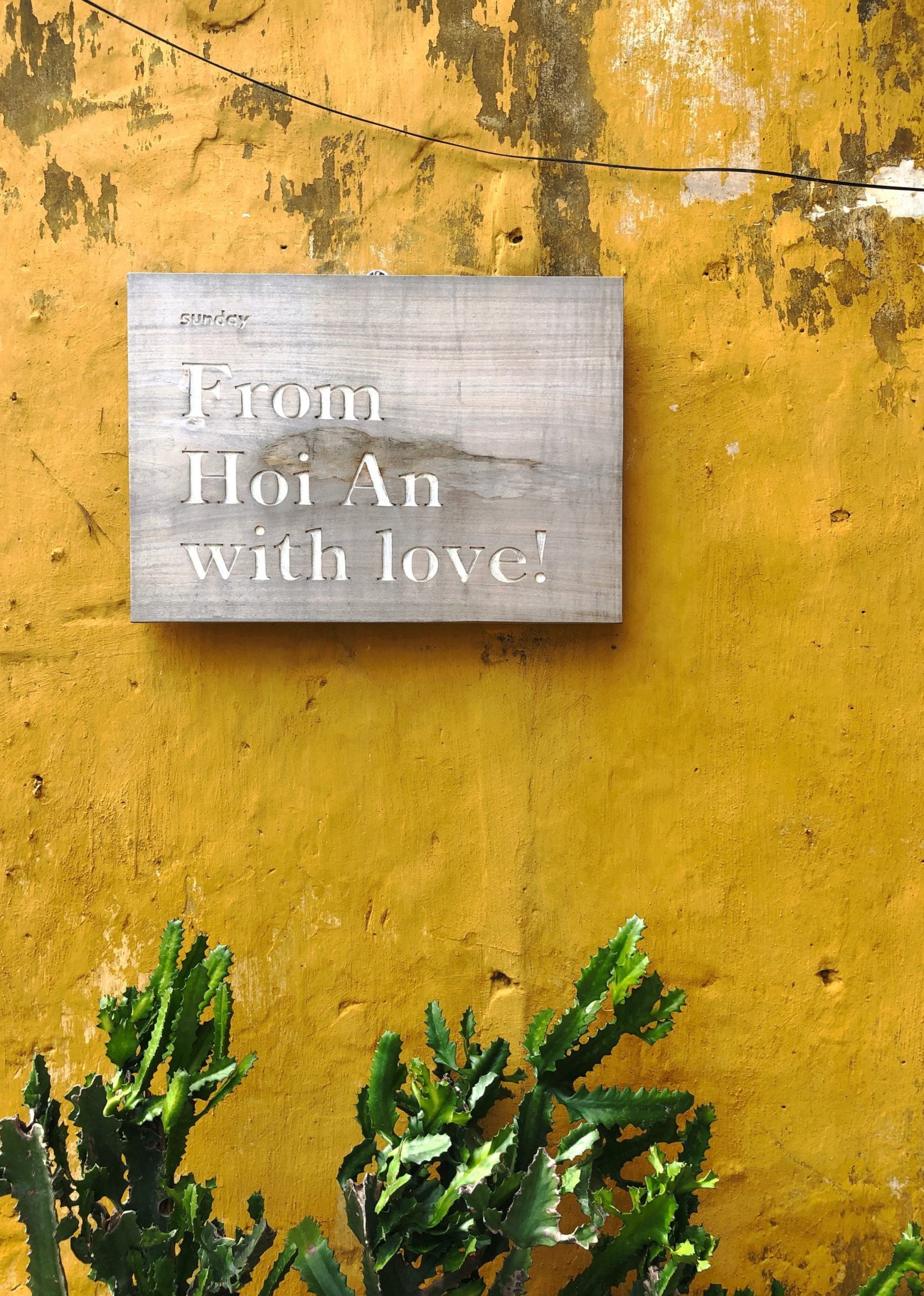 Homestays are very popular in Hoi An. These family run guesthouses have about four to six rooms. They are great for getting the local experience. The family running the guesthouse usually invite you to family style dinner that happens every night. Thisngives you an opportunity to meet others staying at the HomeStay and to get a small insight on life in Hoi An.
I don't know about you but I love meeting new people and getting to hear their stories. Its a perfect place to relax in between fittings and wondering the streets of the Ancient Old Town.
Southeast Asia Travel Guides Below ↓
Enjoy this Post?!?! Pin in for Later ↓