I wrote this post when I found out how to book a train ticket in China, the HARD way. Not being able to speak the Chinese language and having to travel through China on hand motions alone can be very frustrating, especially if you were never that good at charades.
With a few tips and tricks from this article, you'll be speeding away on the bullet train in no time. Here is a step by step guide on how to book train tickets in China.
How to Book a Train Ticket in China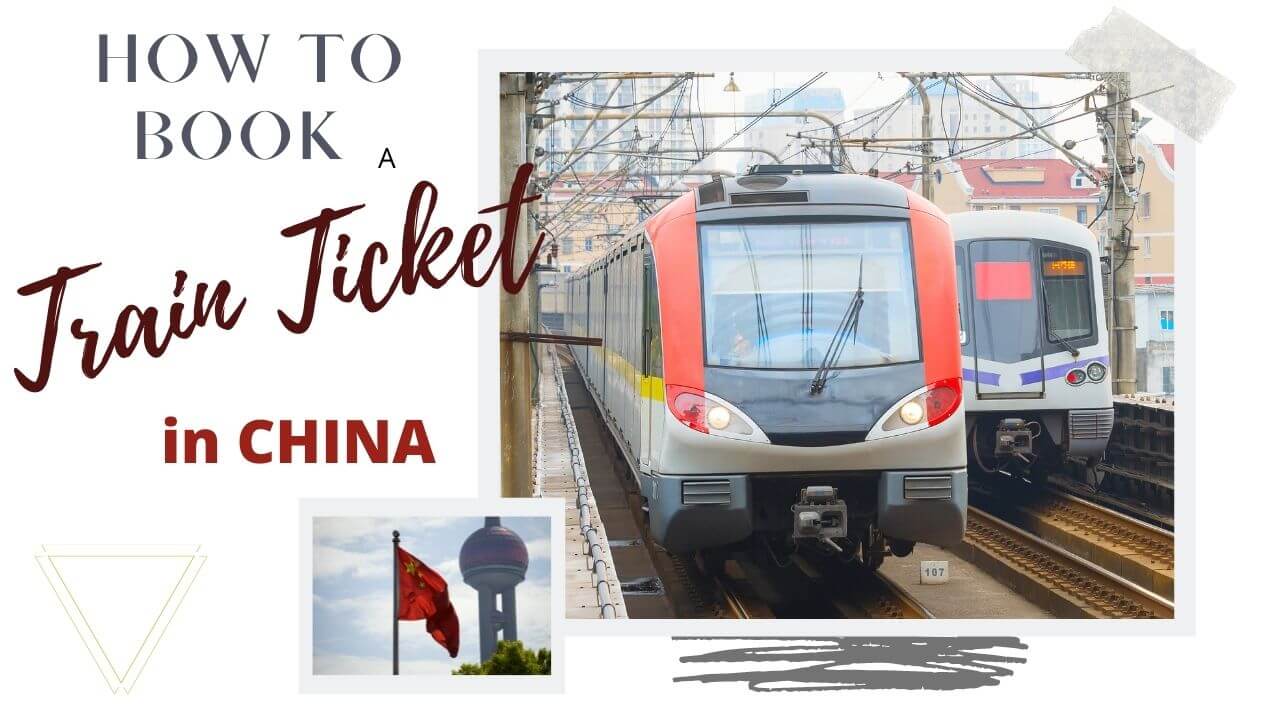 For full transparency, I have sprinkled some affiliate links in this post.  As an Amazon Associate I earn from qualifying purchases that gives me a small commission at no extra cost to you if you decided to make a purchase.  As always, I would never recommend a product or service that I didn't truely believe in.  All proceeds go to keep Jess traveling and coffee ☕️.  I thank you in advance.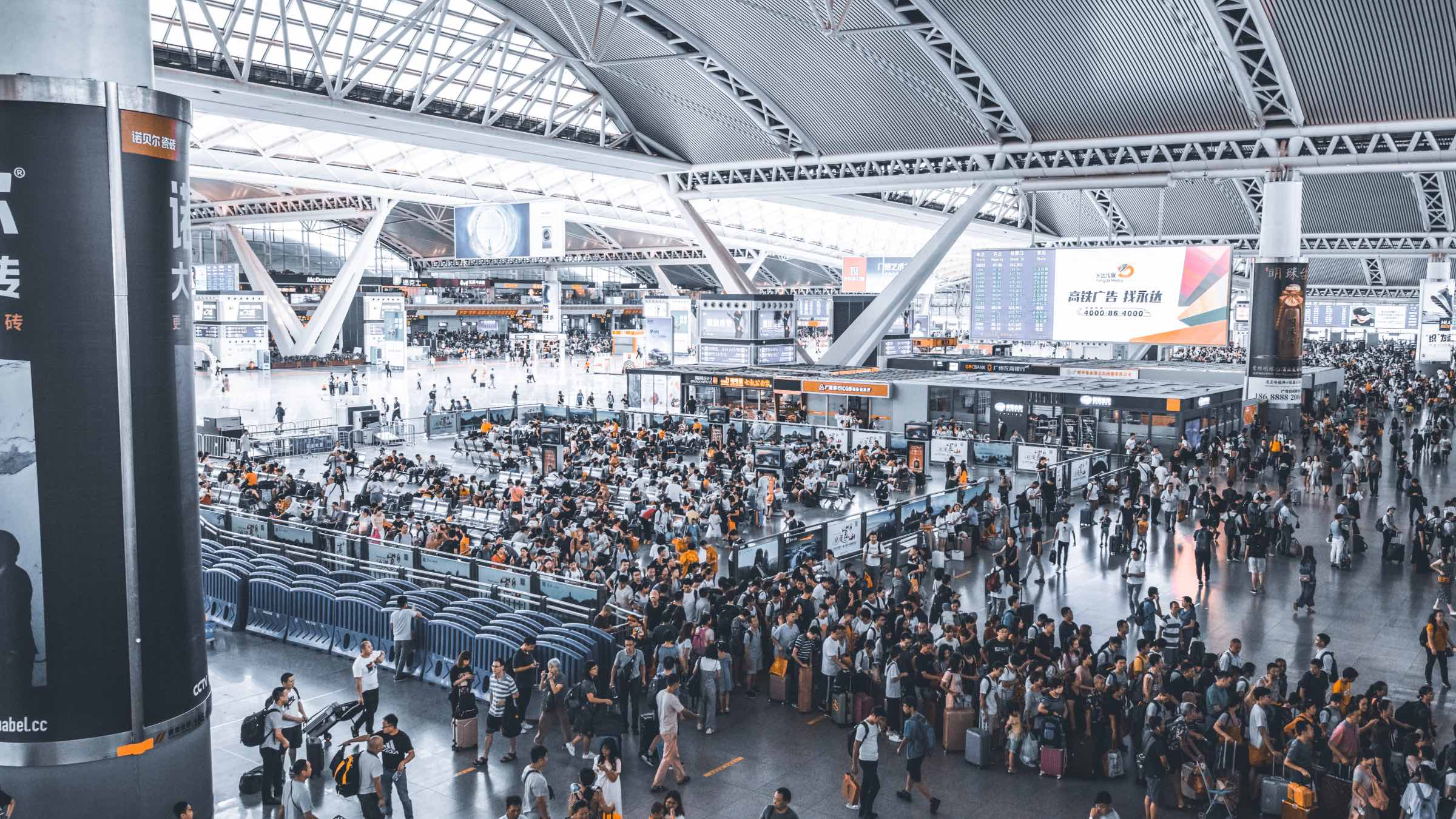 Next you must buy the China train ticket. If you have access to the internet use CTrip. This site was a life savor when I backpacked through China. It is in English and you can book train tickets, flights, and hotels.
There is a service fee for every China railway ticket bought on the site but knowing the exact time, destination, and station is worth the fee and the peace of mind that comes along with it.
My first couple ticket buying experiences in China were NOT on this site but at the ticket counter in the train station and they gave me tickets to the wrong train…TWICE. Remember when I said that I wrote this post learning the hard way…?
Once you buy the tickets online you can pick them up at the train station. I doubt the person behind the ticket counter speaks English so it is important to screen shot the ticket issued e-mail as it has the booking number on it.
If you have a SIM card just pull up the email and hand the ticket issuer your phone with the screen shot/email. This makes it easy for them to type in the booking number and voila you have your tickets.
There are machines that will print your tickets but again there is no English translation option on those machines so unless you can read Chinese you'll be staring at a screen getting no where fast.
Travel Tip: Don't Forget to always have your passports on your person as you'll need them to purchase/receive your train tickets.
Breakdown of a China Train Ticket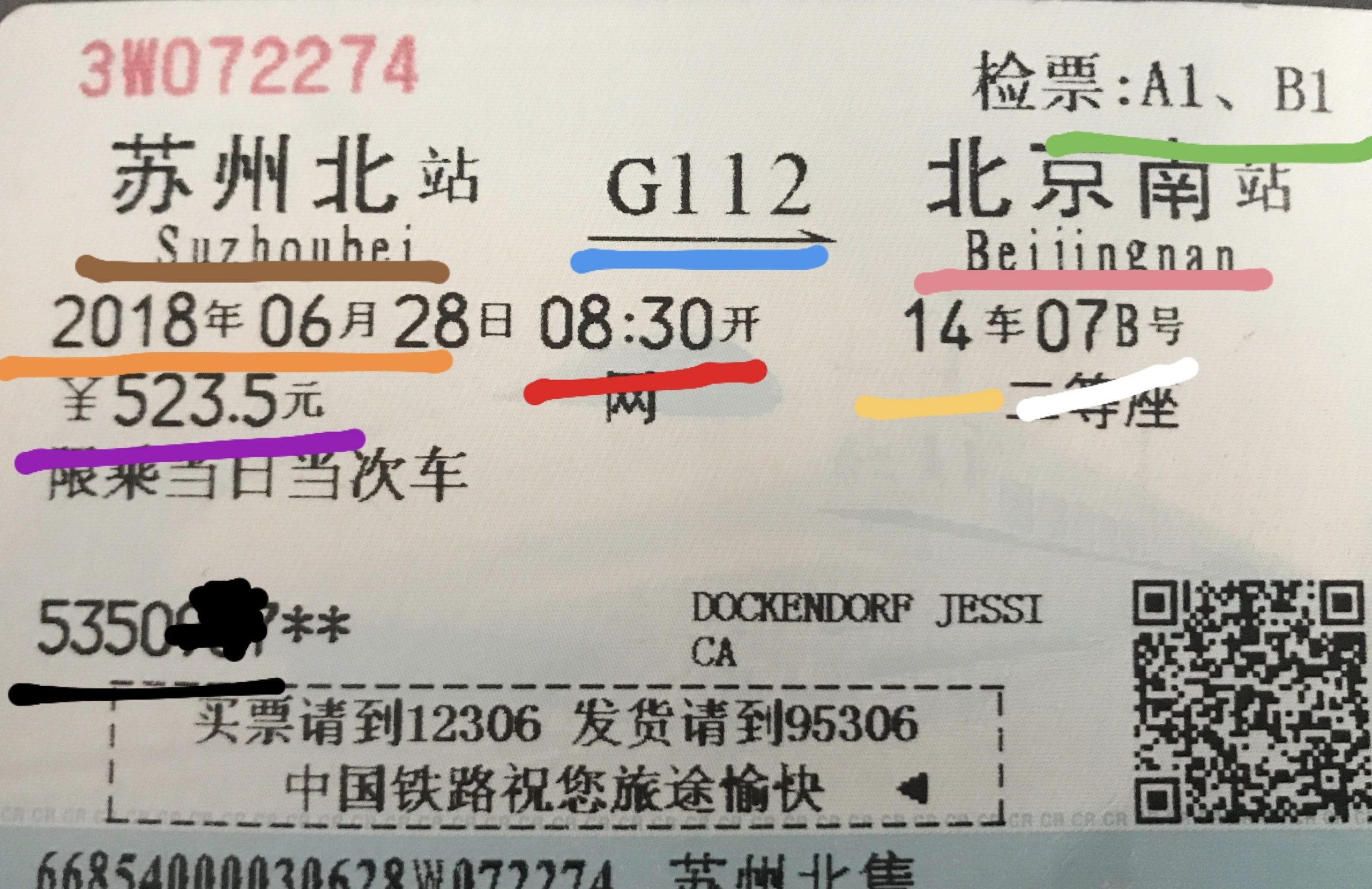 PINK
Destination/Arrival Train Stations
BROWN
Train station you are leaving from
Okay you successfully purchased a train ticket in China to the correct destination! The gates open 15 minutes on shorter distance trains and a half hour on overnight trains prior to departure. Its mayhem, a full on race.
Even though you have carriage and seat assignments, everyone runs like its first come first serve and for some reason you'll end up running with the rest of them. No Joke, haha.
Useful China Train Travel Tips
If you're traveling on an overnight train and want the best bang for your buck, get the hard sleeper. Its comfortable to sleep in but doesn't have much room to sit up as you can tell by my picture.
Bring your own snacks if its a long distance train as it's much cheaper than purchasing on board. I'd bring some beer as well since you've successfully navigated your way through China train travel and you deserve it!
Have you read any of my previous articles on China?!? BYOTP – Bring your own toilet paper, it will be one of the best decisions you make on your trip.
Bring playing cards or a game to keep yourself entertained. Joe and I play Pinochle and dominos alot.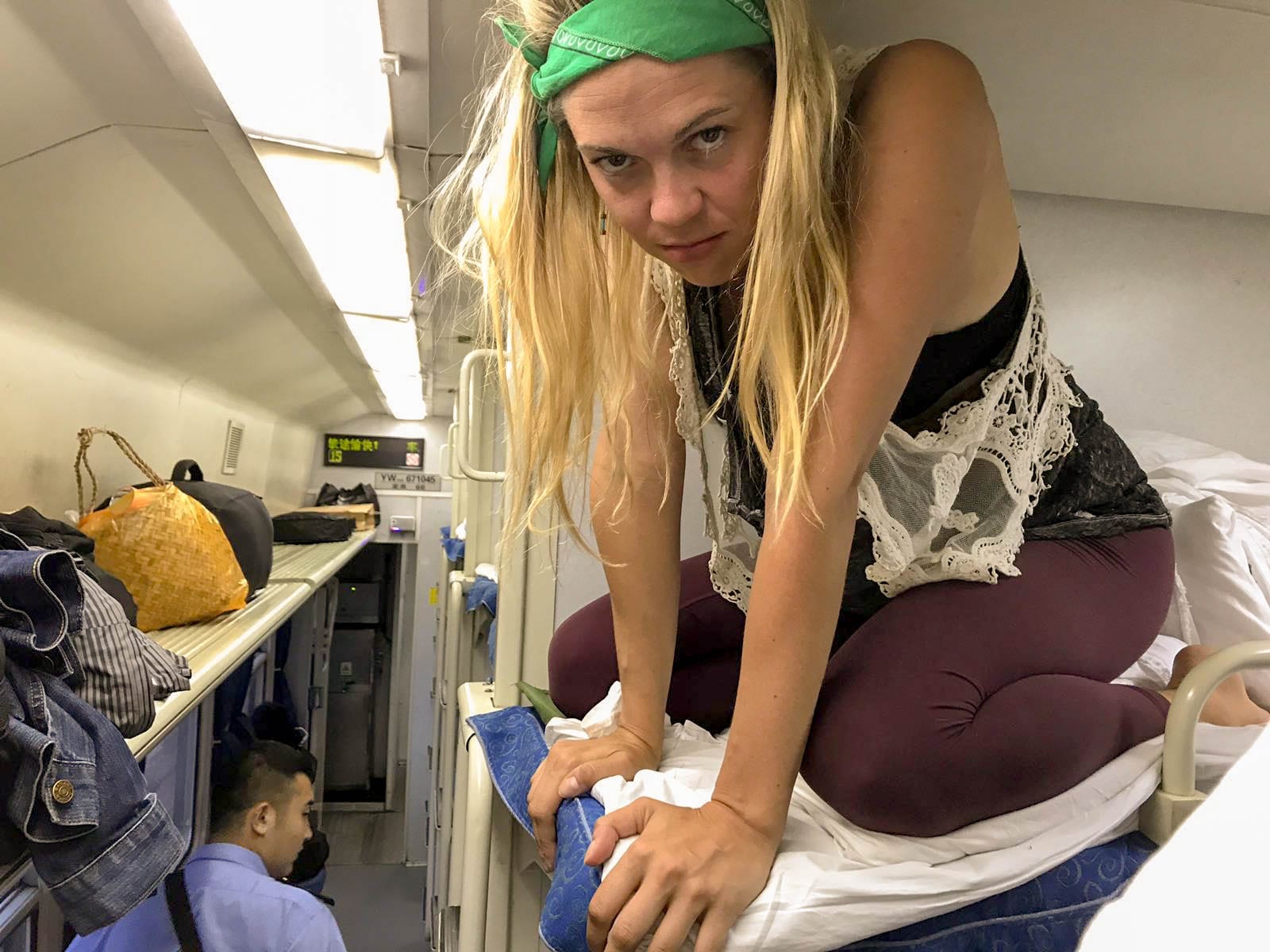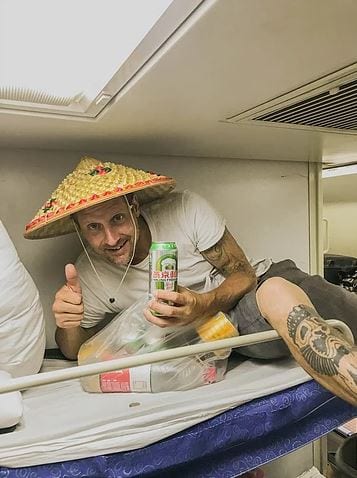 Also keep your train ticket close by as you'll need to show it to the attendant when leaving the train station. Its not fun to fumble around looking for it when you have a long line behind you and all of your bags on!
Enjoy this Post?!?! Pin in for Later ↓