You've seen iconic Machu Picchu, you've experienced all of the best things to do in Cusco, you've explored all that Sacred Valley has to offer and now you're ready to explore Lake Titicaca.
Most travelers usually visit Puno between visits to/from Arequipa and Cusco or at the end of their trip before flying back to Lima to head home. In this article, we'll go over how to get from Cusco to Puno, the gateway to Lake Titicaca.
Puno is the capitol city of the Puno region in southeastern Peru, that sits on the shores of Lake Titicaca. Lake Titicaca is the highest navigable lake in the world and is one of the coolest places to visit in Peru. There are many things to do in and around Puno, that a visit to this region is a must-do on anyone's Peru Itinerary.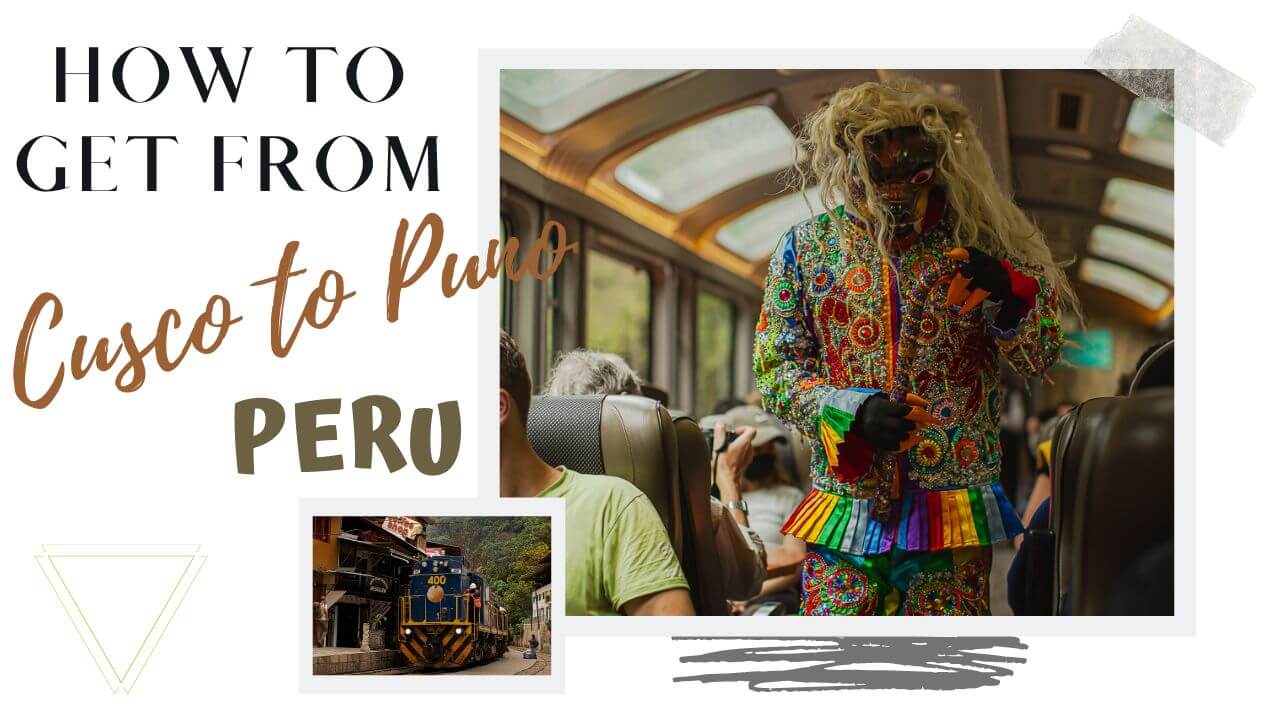 For full transparency, I have sprinkled some affiliate links in this post.  As an Amazon Associate I earn from qualifying purchases that gives me a small commission at no extra cost to you if you decided to make a purchase.  As always, I would never recommend a product or service that I didn't truely believe in.  All proceeds go to keep Jess traveling and coffee ☕️.  I thank you in advance.
How to Get from Cusco to Puno and Lake Titicaca
There are four ways to get from Cusco to Puno and Lake Titicaca – by air, by train, by bus and by car. Each option has its positives and negatives, price variation and level of comfort.
The quickest way to get from Cusco to Puno is by flying. The closest airport to Puno is the Inca Manco Cápac airport in the city of Juliaca. Juliaca to Puno is about an hour drive.
There are direct flights to Juliaca from both Lima and Cusco. I traveled to Puno at the end of May 2022 and at the time, Jualiaca airport was closed for a few weeks.
Jualiaca has since been open but I met a couple who found out last minute that the airport was closed so by aware that communication was lacking in this department. You can look up flights from Cusco to Puno here.
A Cusco to Puno flight takes roughly 55 minutes and cost between 100-130 USD. Sky Airlines and LATAM Airlines are two carriers that fly from Cusco to Puno. Luggage will cost extra.
Travel Tip: If you are flying into Puno check with your hotel as most can book you a shuttle for around 20 soles.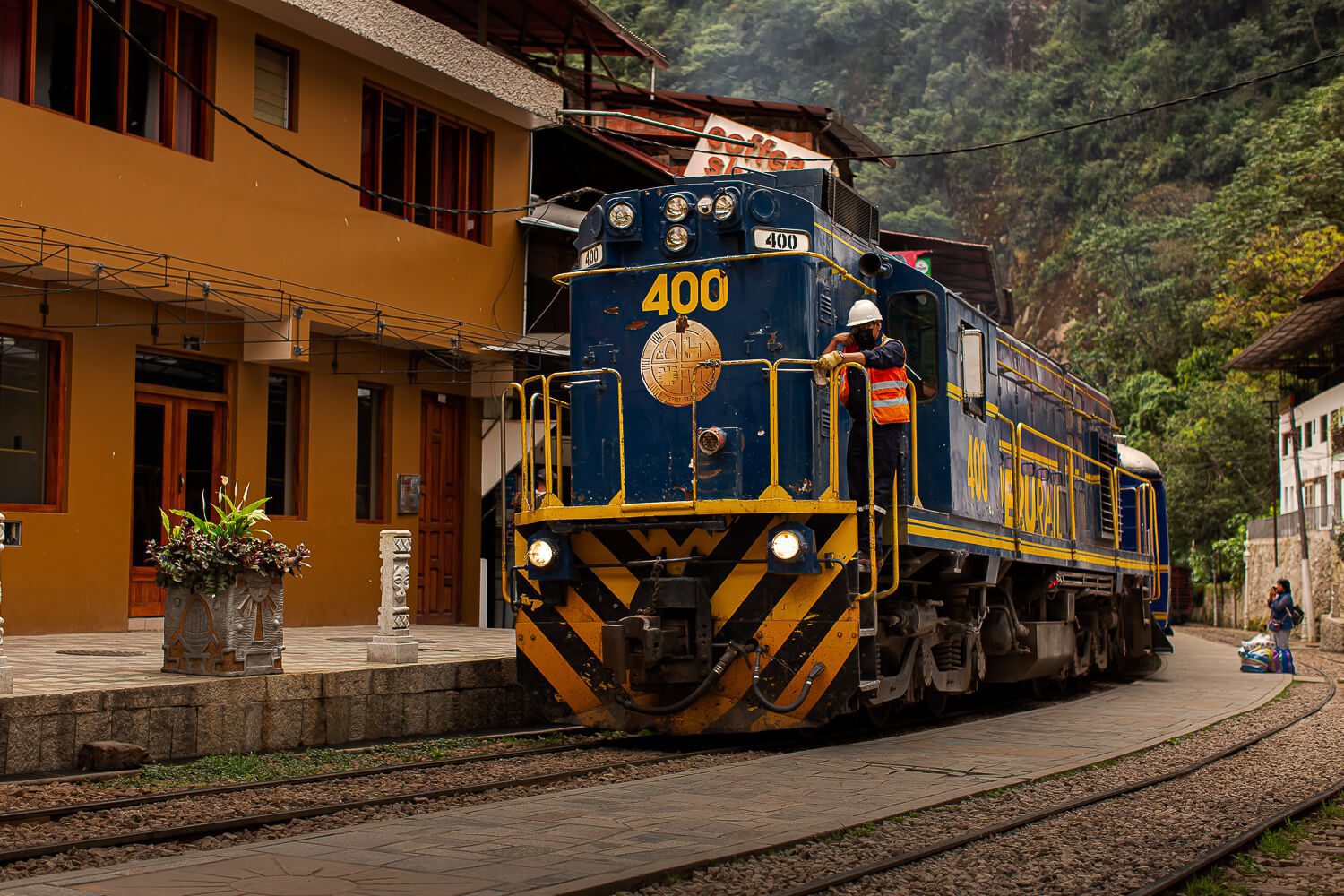 The most luxurious and expensive way to travel from Cusco to Puno is on the Belmond Andean Explorer. If you love to travel in style then you'll love the Cusco to Puno luxury train. This exclusive train ride travels through gorgeous landscapes including rivers and beautiful mountain peaks.
This is South America's first luxury sleeper service and no detail is spared. The entire journey lasts 10-11 hours where you can enjoy the views from the observation car, sip a pisco sour from the bar car or enjoy a gourmet meal from the dining car.
This mode of transportation is for the train buffs as the scenery is similar to the bus as the rails run parallel to the road. If you're really feeling fancy, you can book a 2 night journey and end in the white city of Arequipa. Trains depart every Tuesday from Cusco to Puno.
The cheapest way to get from Cusco to Puno is on the bus. There are dozens of tourist bus companies to choose from, some better than othesr. The terminal terrestre is the main bus station in Puno that the long-distance buses arrive at.
Buses leave from Cusco every hour from 4am to 10pm on a regular basis from the main terminal terrestre but there are multiple bus terminals in Cusco so check your bus ticket carefully.
We took the Cusco to Puno bus option when we were deciding how to get to Puno from Cusco. We had sleeper seats on Transzela and it only cost 40 soles per person. We vlogged our experience on the Transzela Cusco to Puno bus. You can check it out our Cusco to Puno on a bus travel vlog here.
The most enjoyable way to get to Puno from Cusco is on the Inka Express. The Inka Express offers luxury buses with panoramic windows and include lunch, oxygen and an English speaking tour guide. This trip takes about 8 hours.
Cruz del Sur is another bus ride option. This is one of the biggest and safest bus companies that has luxurious sleeper seats. You are able to book tickets in advance online which is convenient. This also makes ticket prices a bit more expensive so if you are traveling on a budget, your best bet is to book one in person at the station.
Peru Hop is another bus company to take to get to Puno from Cusco. If you have ample time to explore Peru, the benefits of booking with Peru Hop is get one of their hop on hop off long passes.
This allows you to be in your own schedule and explore a lot of hidden gems that Peru has to offer. I took Peru Hop from Lima to Cusco stopping in Huacachina and Nazca along the way. If I would have stopped in Arequipa and Puno before arriving in Cusco, I could confidently recommend this Peru bus company.
Unfortunately, I was on a time schedule to get to Cusco as I was trekking Salkantay without a guide, tent or reservations and had to be in Machu Picchu on the specific date of our ticket. This ended up being an unexpected 28 hour bus ride that I never want to repeat…ever again.
The most convenient way to get from Cusco to Puno is by private car. If budget is not an issue you can hire a private car to get to Puno. It will cost anywhere from $200 and up.
Once you are in Puno, Lake Titicaca is at your doorstep. Puno Port or the ferry station has boats that take you across Lake Titicaca and to various islands within the Lake such as Islas Uros, Isla Taquile, Isla Amantani and Isla Suasi.
These islands are usually experienced on a tour but it is possible to experience them on your own by purchasing a round trip ferry ticket. These tickets can be purchased at the dock. Ferries cost 20-30 Soles round trip depending on where you are going plus a 5 Sole admission onto the island of Uros.
Ferries leave from the Puno port for Isla Taquile at 6:45am every morning and for Amantani at 8am. Ferries departing from Amantani to Taquile and Puno around 4 pm everyday but it's also Peru so definitely check a few days before and the day of as times vary.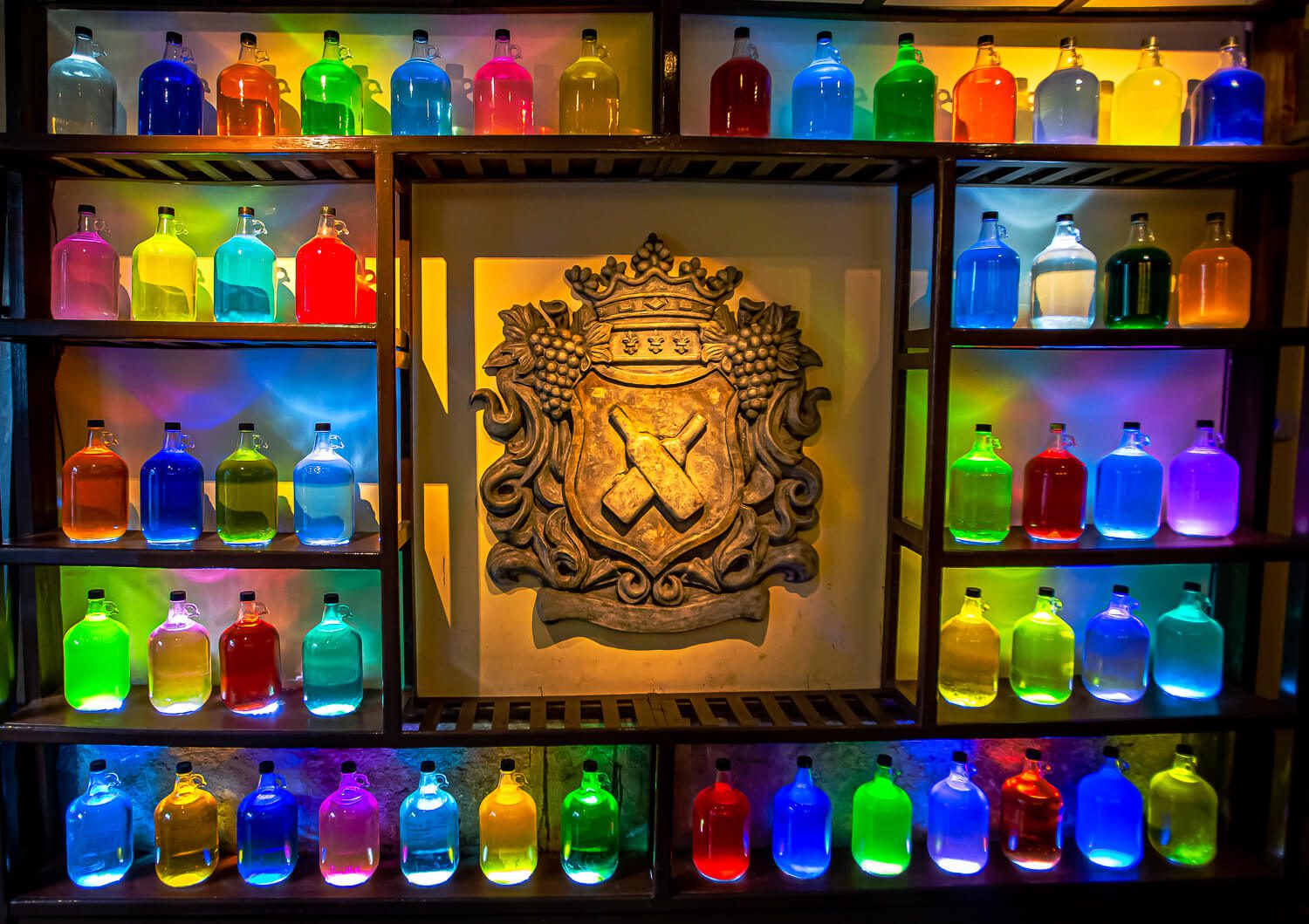 I spent 2 months hiking, eating and traveling around Peru so if you are planning a trip to this majestic country check out my Peru travel page for anything you need to know about travel to Peru. If you are traveling to Cusco or Puno check out these travel guides.
Lastly, if you found this article useful or anythings changed since writing this, let your fellow travelers know in the comments below. I try to keep my guides as up to date as possible so this site can be a travel resource for all. And I'd love to hear from you.
Enjoy this Post?!?! Pin in for Later ↓