The Kapalua Coastal Trail is a popular hike located on the coast of West Maui and a must do on anyone's Maui itinerary. Maui has a plethora of hiking trails scattered all over the island. If you've just landed and are looking for something easy and fun for the whole family, the Kapalua Coastal Trail is the perfect start.
Conveniently located just North of Kaanapali a popular resort area, this easy hike runs North from Kapalua Bay Beach, across the sand dunes at Oneloa bay, past the Ritz Carlton and finally pops out at the popular D.T. Fleming Beach Park.
I've been living on Maui for over a decade and have hiked all around Maui, soaking in all of her beauty. I live less than 10 minutes away from the start of the Kapalua Coastal Trail so I promise, this will be the only guide you'll need.
In this guide, we'll get into all the details to prepare you for your excursion on West Maui. I'll cover everything you need to know about the Kapalua hike. Here's what to expect:
When to start the Kapalua Coastal Trail
Kapalua Coastal Trail location
Trail facts and information
Tips for hiking the Kapalua Trail, Maui
Other things to do nearby
More hikes to enjoy on Maui
Additional planning resources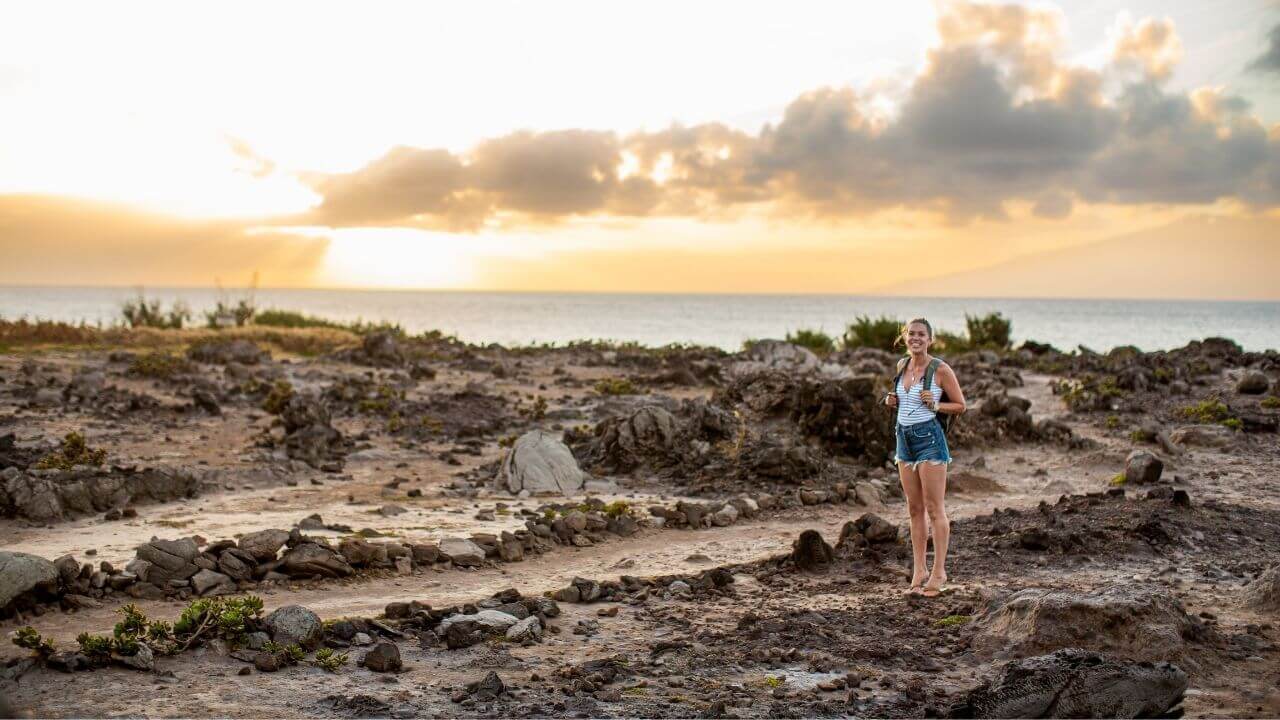 Where is the Kapalua Coastal Trail?
Kapalua, loosely translated means "arms embracing the sea," is one of Maui's premier resort areas located about 20 minutes North of Lahaina and 10 minutes North of Kaanapali. Kapalua is nestled at the foot of the West Maui mountains where afternoon showers and a slight overcast isn't uncommon.
Kapalua Coastal Trail Directions: There is literally only one road that takes you around West Maui. To get here from Lahaina or Kaanapali, head north on the Honoapiilani Highway until Napili (town that neighbors Kapalua). Make a left turn onto Napilihau Street stop light. Go all the way to the bottom and turn right at the stop sign onto Lower Honoapiilani Road. From here it is a 5 minute drive to the beginning of the Kapalua Coastal Trail at Kapalua Bay.
The Kapalua Coastal Trail has five separate "trail heads" or areas that you can access the trail. The five entrances are Kapalua Bay, The Bay Villas beach access parking lot, Oneloa Bay, The Ritz-Carlton, Kapalua or D.T. Fleming Beach Park.
Kapalua Coastal Trail Parking: There is ample parking at all of these entrances. It gets pretty busy at sunset so it may be more difficult to find parking close by, if anything you may have to walk 5-10 minutes til you get on the coastal path. I'll link the starting point at Kapalua Bay here.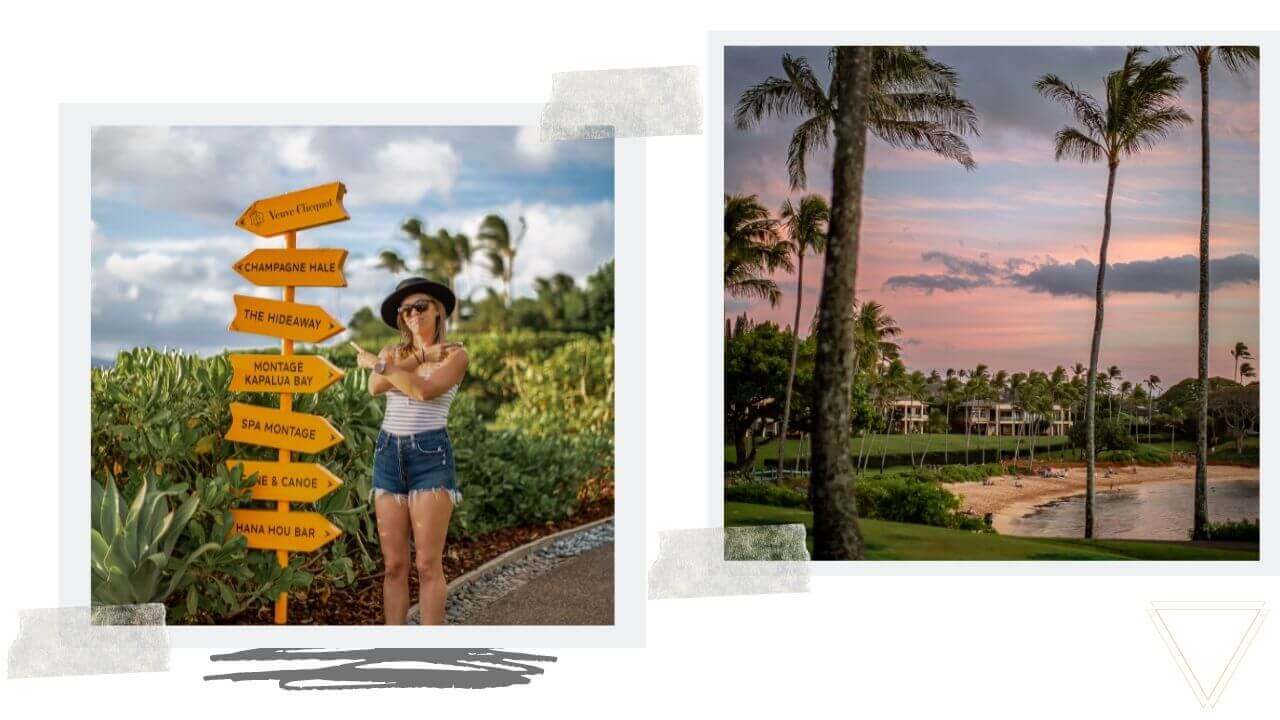 Overview of the Kapalua Coastal Trail Hike
Kapalua Coastal Trail is one easiest and shortest trails that you can hike in West Maui. Compared to the popular West Maui hikes such as the Waihe'e Ridge Trail, the Lahaina Pali Trail, or the Mahana Ridge, this one is more of a scenic coastal walk.
The Kapalua Coastal Trail is almost completely flat. The trail consists of mixed terrain including paved walkways, a wooden boardwalk, rugged lava rocks, and in some places loose sand.
How long is the Kapalua Coastal Trail? The path snakes along Maui's rugged northwestern coast for about 1.5 miles. Along the way you'll be greeted with ocean views, tall sea cliffs and world class beaches. If you're visiting Maui during whale season, bring your binoculars as you will see breaches.
Most people don't hike the whole trail. They usual stroll the trail for a portion or use the trail to get to one of the beautiful beaches that are located along the coastal path. These are the beaches you'll see if you hike the entire Kapalua Coastal Trail.
Kapalua Bay is great for snorkeling
Ironwoods is good for surfing (certain times of the year), sunbathing and swimming.
D.T. Flemings has great winter surf, swimming and sunbathing.
If you have the time, I suggest that you experience the entire trail and bring your snorkel gear while you're at it. You will pass by some great spots for Kapalua Coastal Trail snorkeling.
Other highlights you'll experience on the trail.
Hawae Point – Scenic views of Molokai on lava rocks that jut into the ocean.
Tide Pools at Hawae Point – Only advisable to visit during the summer months.
Dragons Teeth – Rock formations formed by lava that resembles dragon teeth.
Cliff House – One of the best places to cliff jump on Maui.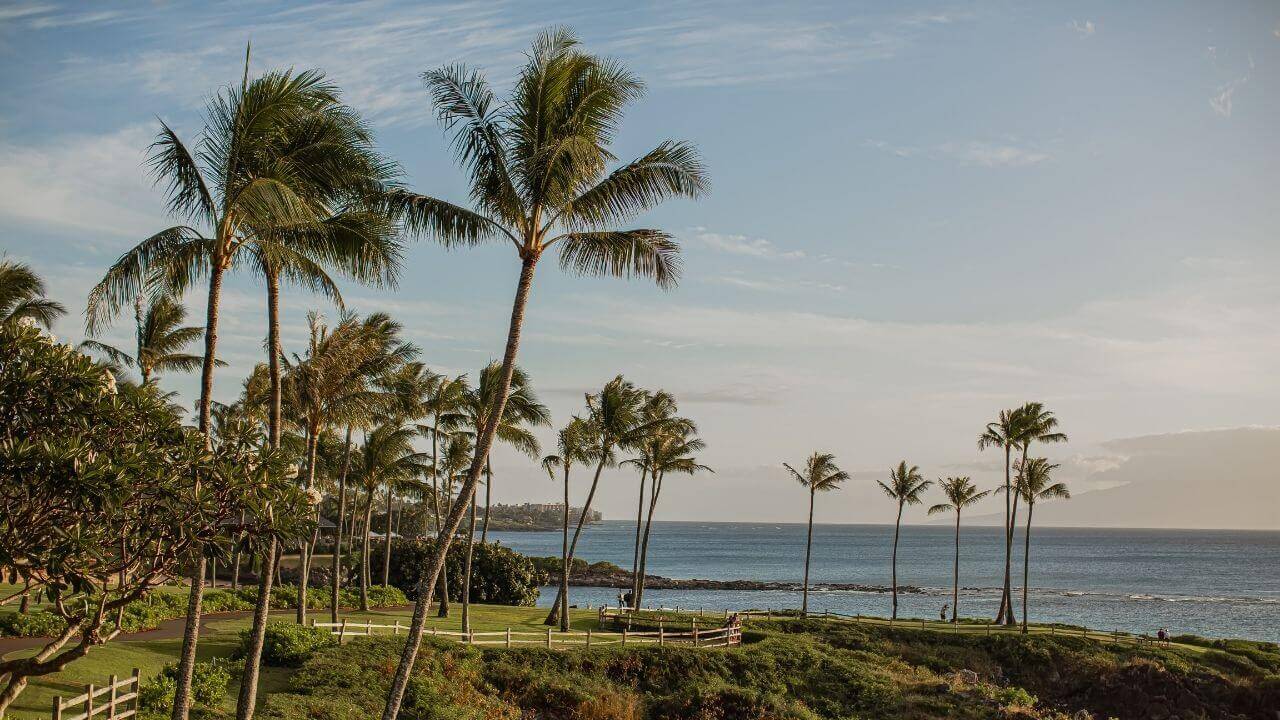 Tips for Hiking the Kapalua Coastal Trail
The trail is well marked and straight forward to follow.
Bring snorkeling gear and your swimsuit to stop and enjoy one of the many beaches along the way – especially Kapalua beach.
It can get very windy, especially in the afternoon so plan accordingly.
Dogs are allowed on the trails.
Winter time brings bigger surf so be cautious and aware of your surroundings when approaching the edge of the cliffs. Large waves will crash against the lava rocks and if large enough they can take you out and sweep you into the ocean.
Don't take the rocks, sand or cultural artifacts. Not only is it illegal but you will be cursed! Taking these objects off the islands, you will be struck with Pele's curse which will bring you a series of bad luck and misfortune until they are returned to where they belong.
Other Things to do in West Maui
More Hikes on Maui to Enjoy
I have been living on Maui for over a decade and have had ample time to experience all of Maui's awesome hikes more than a handful of times. If you're interested in hiking on Maui when you are visiting, click on the hike links below to get a detailed guide of that trail.
Pipiwai Trail – This 4 mile hike takes you through a dreamy bamboo forest and ends at the stunning Waimoku Falls.
Sliding Sands – Takes you down through Haleakala Crater.
Waihee Ridge – Takes you along a ridge offering scenic coastal views.
Lahaina Pali Trail – Traverses you up to the West Maui windmills with epic views of Lanai.
Mahana Ridge Trail – Highlights include vivacious forests, fruit trees and occasional ocean views.
Hoapili Trail – Scenic trail along the coast and across barren lava fields in South Maui.
Olivine Pools – A 0.4 mile hike down a sloped cliff to get to natural tide pools formed by lava along the ocean's edge.
Iao Valley State Park – Iao Valley is a historic state park in Maui home to iconic Kuka'emoku.
Halemau'u Trail – A popular 11 mile hike down to the Sliding Sands trailhead.
Waianapanapa Coastal Trail – Rugged coastal trail composed of jagged lava rock that goes all the way to Hana town.
Supply Trail – Located inside Haleakala NP. Starts at Hosmer's Grove and i

ntersect the Halemau'u

Trail.
That's what to expect when exploring the Kapalua Coastal Trail. Feel free to let me know your thoughts in the comments below!
Enjoy this Post?!?! Pin in for Later ↓