Costa Rica is filled with activities and destinations that will get your blood pumping. The region of Arenal and La Fortuna is in northwestern Costa Rica and is considered the adventure capital of Costa Rica. So finding adrenaline filled things to do in La Fortuna will be the least of your worries.
This region is filled with waterfalls, rainforest and volcanos – Arenal Volcano being the star of the show. From hanging with tucans in the rainforest canopy or soaring high on a zip line, there's a little something for everyone in Arenal.
When spending time in the northern lowlands of Arenal Volcano, these are the top things to do in Arenal, Costa Rica.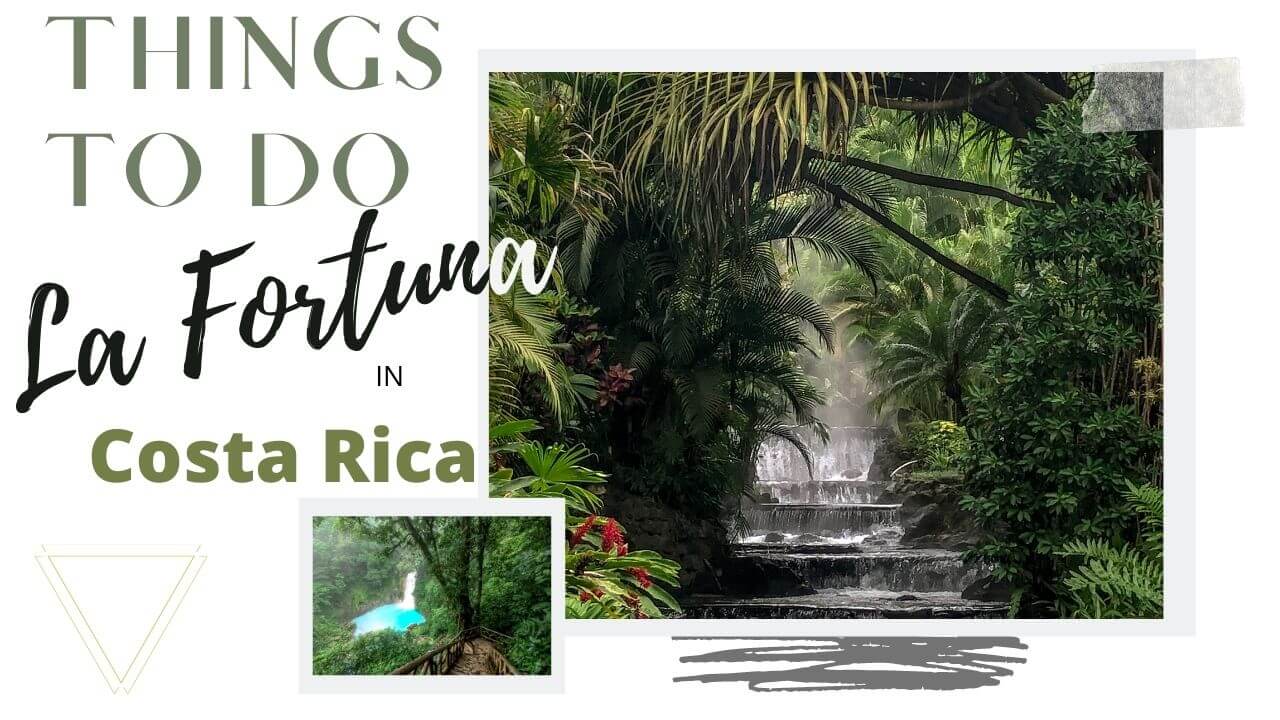 For full transparency, I have sprinkled some affiliate links in this post.  As an Amazon Associate I earn from qualifying purchases that gives me a small commission at no extra cost to you if you decided to make a purchase.  As always, I would never recommend a product or service that I didn't truely believe in.  All proceeds go to keep Jess traveling and coffee ☕️.  I thank you in advance.
Explore Arenal Volcano National Park
See monkeys, sloths and tucans
La Fortuna Waterfall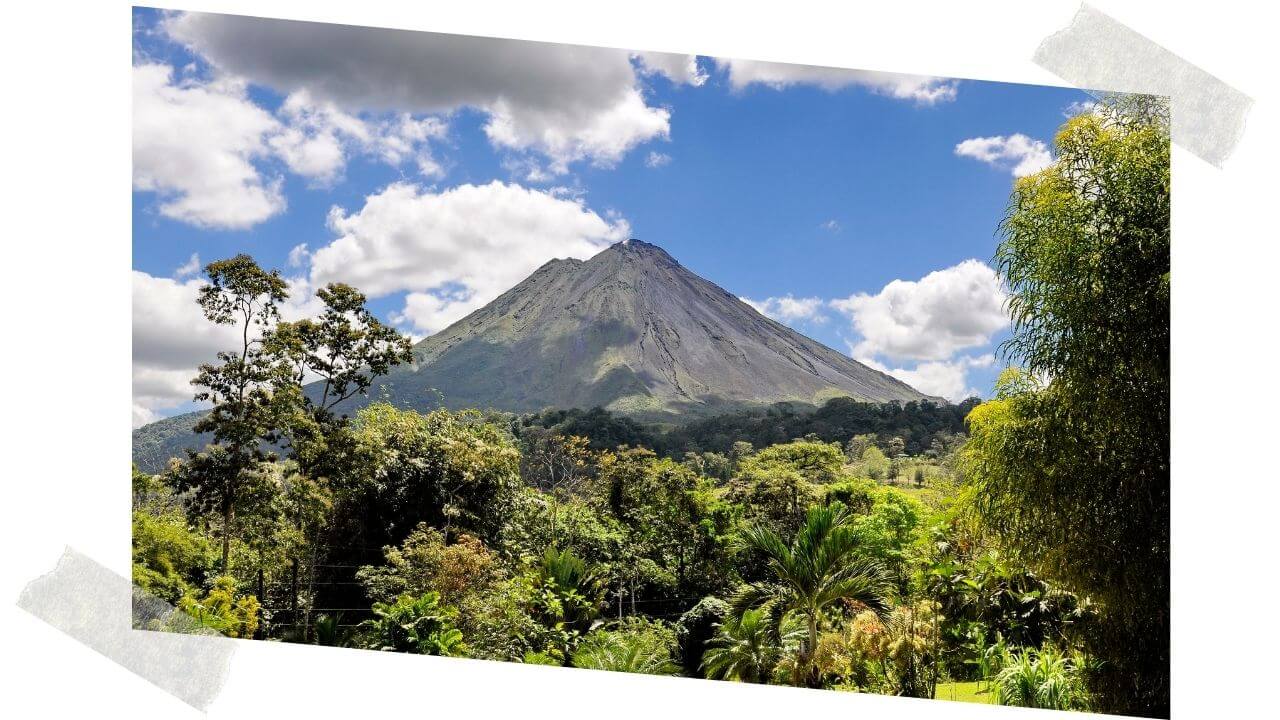 Explore Arenal Volcano National Park
Exploring Arenal Volcano National Park is one of the best things to do in La Fortuna. Depending on your preference there are several ways to explore the National Park that suits everyone.
Explore by foot and hike. There are a number of trails to choose from. While none of the trails take you to the summit of Arenal, all the trails provide you with viewpoints of the perfectly cone shaped volcano.
Explore by water and go white water rafting or enjoy a pleasant family float down the river.
Explore Arenal National Park by air rappelling, canyoneering, or zip lining. Pick your poison. For nature lovers and avid learners you can experience a guided hike through the rainforest across several hanging bridges to get a birds eye view of the exotic animals and birds that inhabit this ecosystem.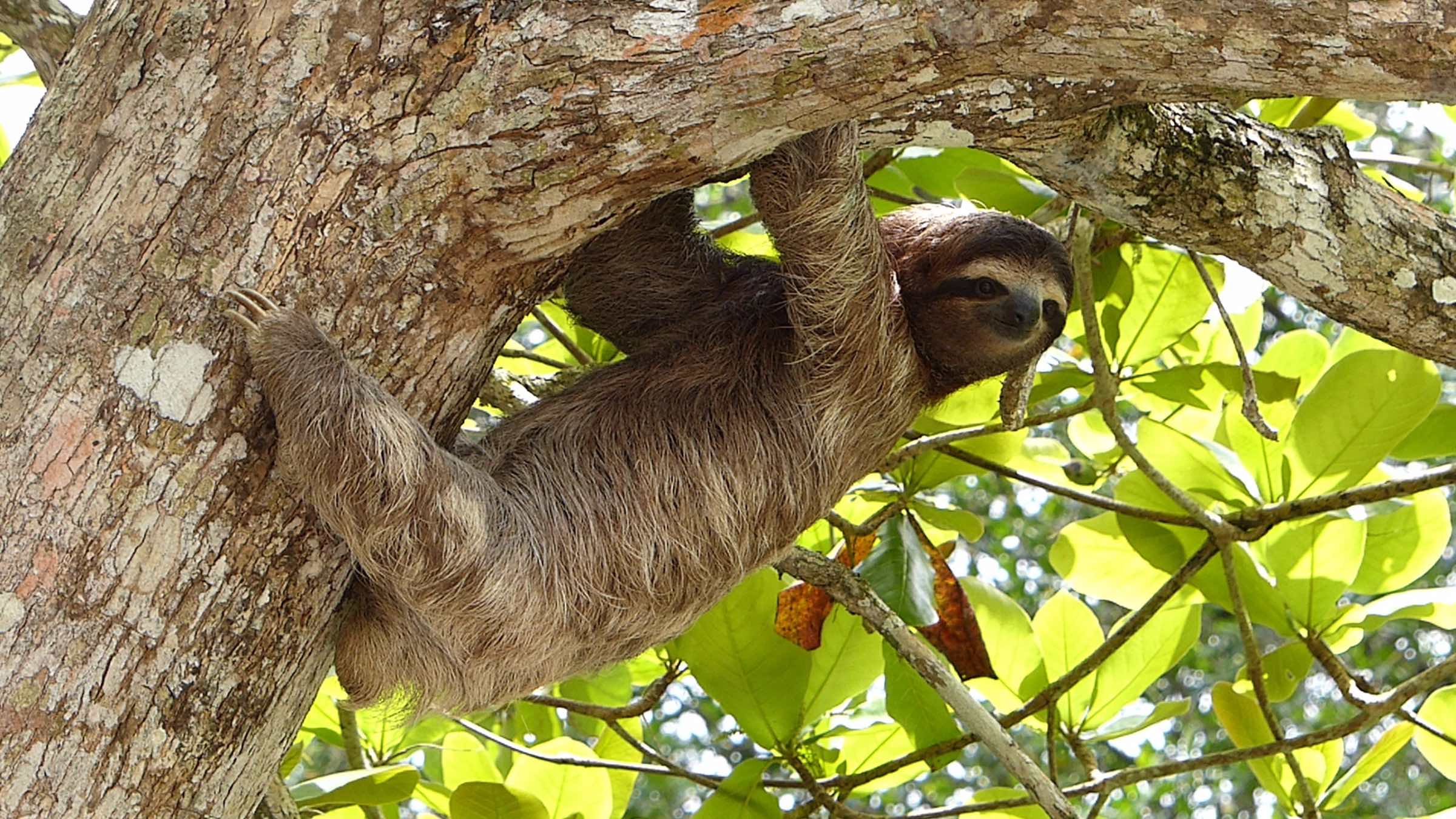 See monkeys, sloths & tucans
When I think of Costa Rica, instantaneously a sloth pops into my mind. Luckily for you, Arenal's ecosystem is home to thousands of animals and birds including sloths, monkeys and toucans.
Go on a guided rainforest tour to spot wildlife and learn about the rainforest and the birds, animals, and plants that make it up. The Bogarin Trail is a great place to see these beautiful creatures in motion. I went on a Hanging Bridges walk that took you through the rainforest and through the canopy.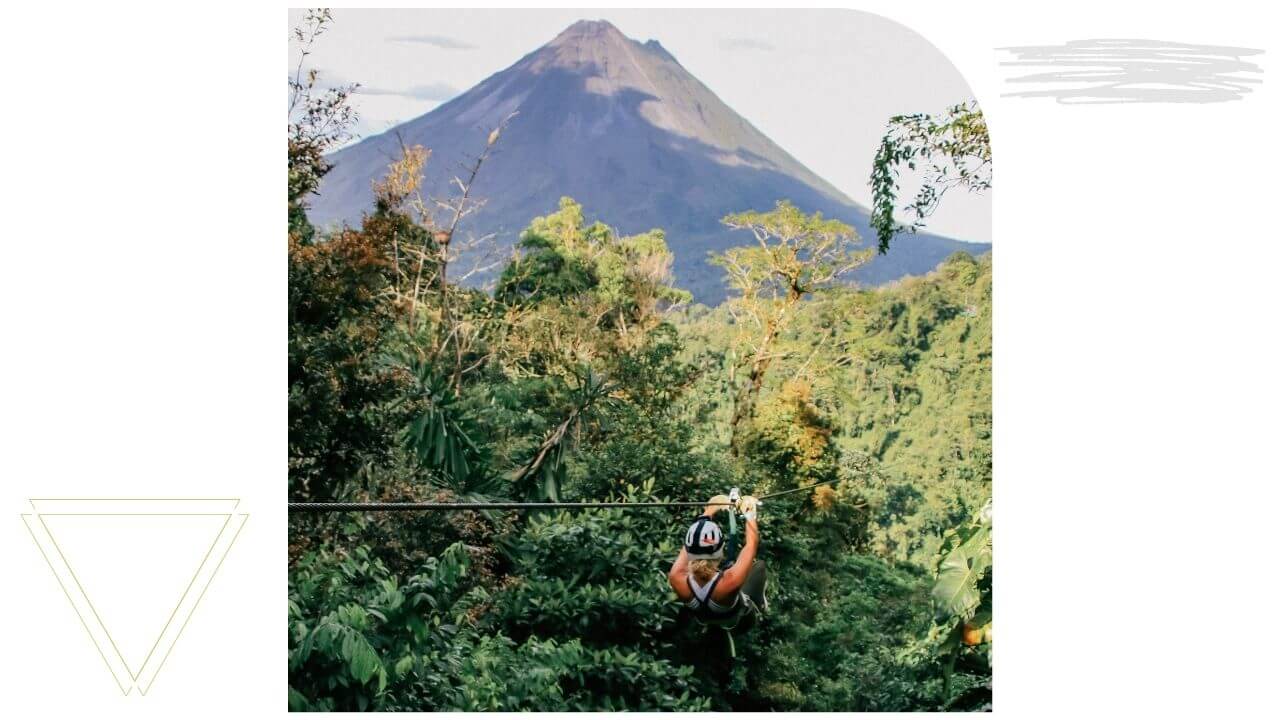 Zip Line through the Jungle
Flying down a zip-line cable over the rainforest canopy, through trees and canyons, with panoramic views to match was one of my favorite moments while I traveled through Costa Rica. And its no wonder that zip-lining in Costa Rica is on most peoples bucket list.
I chose to zip-line with Sky Trek in Arenal and had an incredible experience. The amount of time spent on the zip lines were enough to make me feel like I got my moneys worth. The zip lines were equipped with a safety feature that wouldn't let you accidentally get turned around and we all know I'm a sucker for safety.
You can rent a go pro head strap there if you don't already have one so you can get all of the adventure on video!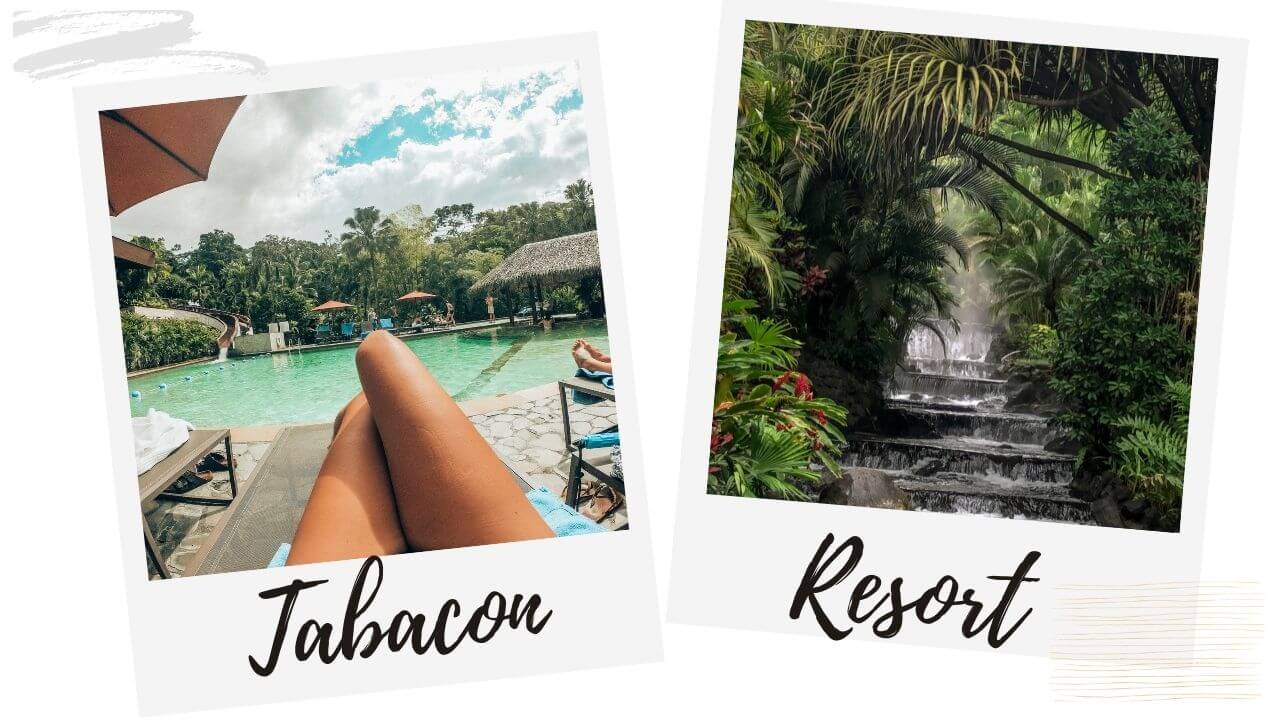 Spend the Day Relaxing at Tabacon Hot Springs
Can we say a dream?!?! I was lucky enough to have been able to stay here for a week lounging in the posh hot springs, sipping on hand crafted cocktails. I have to say that this was my favorite thing to do in La Fortuna, Costa Rica.
There are dozens of hot springs in the area to choose from but if you want to style yourself out, hands down I recommend spending a day if not a few nights at La Tabacon Thermal Resort and Spa. This is one of the coolest and most unique places to stay in Costa Rica.
The Tabacon Hot Springs are tucked away in the rainforest with lush floral, beautifully landscaped gardens that surround the baths. The thermal water itself is naturally heated by the volcano and is slowly mineralized underground. There's a luxurious, bad ass, eco friendly spa next door as an added bonus.
La Tabacon Resort and Spa
If you're ballin on a budget and not staying at the resort you can buy a day pass for Costa Rica Tabacon hot springs starting at $85 and price increases during peak season.
If you're going to splurge on one thing in Costa Rica this is it. A few nights at this luxurious resort will have you recharged and ready to take on the world.
Swim around La Fortuna Waterfall
This iconic waterfall is pictured on most maps, books, and magazines of Costa Rica and for good reason. Located 5-10 minutes outside of La Fortuna town, it is easily accessible and takes about 15 minutes to walk down the set of stairs (1200 steps in total) to reach to bottom of the waterfall.
The impressive 200 foot La Fortuna waterfall cascades down into a pool of water where you are able to swim.
Travel Tip: the water can be very cold and the current ca be strong. There are also plenty of places to perch up and have a picnic.
Admission: $18 to enter open from 7 am to 5 pm. No drones allowed
It gets crowded as most attractions do so if you want a shot without people in it my advice to you is to get there when it opens at 7. This is one of the most popular things to do in La Fortuna.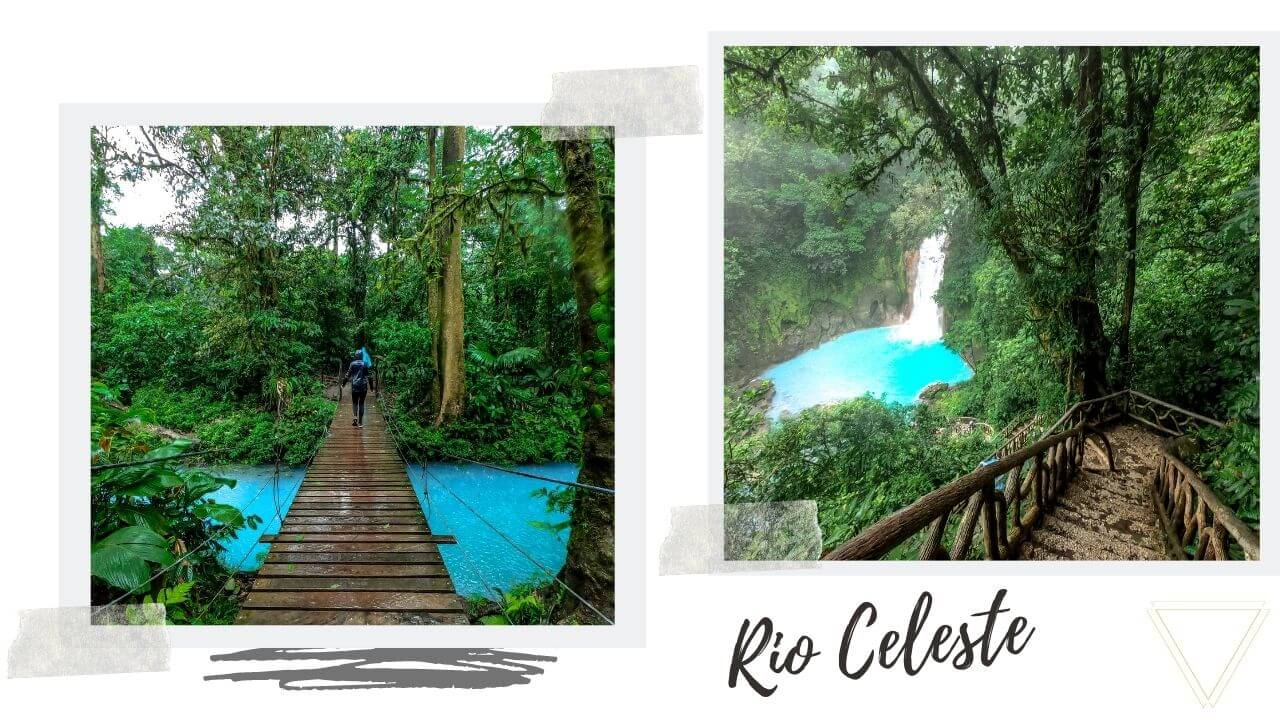 Although Rio Celeste is located in Tenorio Volcano National Park, about an hour and a half north of La Fortuna, I wanted to include this activity in the list because it was my favorite experience in Costa Rica and it's still in the general area.
Rio Celeste is a moderate 3.7 mile hike that takes you along a aquamarine river and to a mesmerizing waterfall and YES the color of the water is all natural.
You can experience this La Fortuna activity on a tour or on your own. Follow my post for details about the hiking Rio Celeste.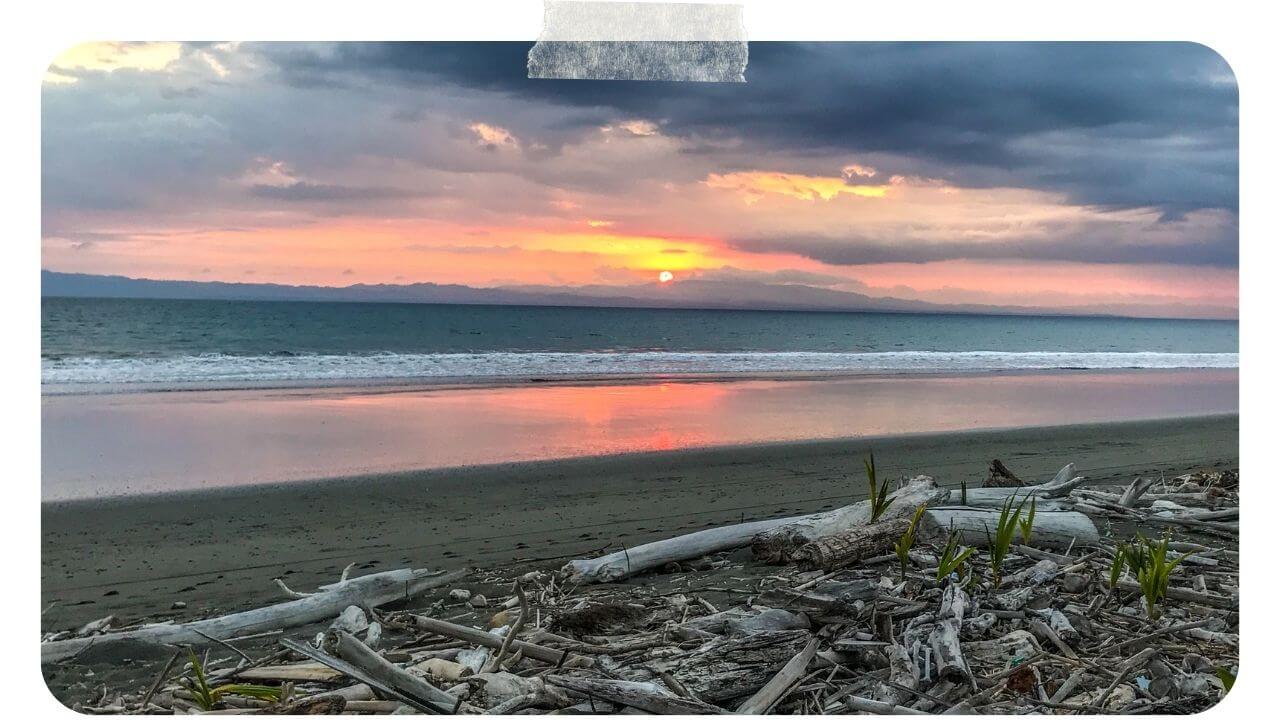 The most common phrase you'll here when traveling through Costa Rica is 'Pura Vida'. Simply translated it means 'simple or pure life' but in Costa Rica this is the way of life.
Costa Rican's or Ticos will use this term to say hello, goodbye, thank you, life is good.
No stress, no worries, no problems are to be had when you are traveling through Costa Rica. Life is good and embracing the way of life here is the only way to truly experience Costa Rica and understand the culture.
Those are the top things to do in La Fortuna, Costa Rica. Have you been? Let me know your thoughts in the comments below.
Costa Rica Travel Guides Below ↓
Enjoy this Post?!?! Pin in for Later ↓