Maui travel 
A Local's Guide
There is a saying here, 'Maui No Ka Oi' which means Maui is number one and I couldn't agree more.  Known as the valley isle, Maui is the second largest Hawaiian Island.  With over 120 miles of coastline finding your own secluded beach won't be a problem.
Maui is full of adventure on and off land.  Hike through a dormant volcano or test your driving skills as you plunge the road to Hana.  Prefer to set sail on your adventures?!?!  Take a snorkel tour to the neighboring island of Lana'i or try your luck at surfing.
Maui is adventure, luxury and relaxation all wrapped into one.  Make sure you allot some time to let yourself get pampered in paradise and to work on your tan.  I mean did you even vactation on Maui if you didn't get a tan?
Lastly, uncovering Maui's culture will only amplify her beauty.  Wear a helmet as you'll begin to fall head over heels like I did.
Maui is one of the few places that I'd recommend renting a car because there are so many beautiful places to explore that you can't get to by public transportation.  And the public transportation system is limiting.
I moved to Maui about 10 years ago and have lived all over the island but I've spent most of my time in Lahaina.  I've had over a decade of beach bumming, mai tai tasting, trail blazing and waterfall chasing to be a expert in all the awesome and fun things to do on Maui.  Trust me adventure is on the horizon.
Maui is bigger than you expect.  Although it is possible to drive around the island in one day there's so much to see and do that a week won't be enough.  If possible move around the island and stay multiple places so you get the real feel of this magical paradise.
maui TRAVEL PLANNING TIPS
Is there ever a bad time to visit Maui?  The answer to that question is no but when to go will depend on what you want.
December 15 to May 15 is official whale season with February being the most active month.
The busiest time in the islands is during the holidays, Christmas and New Years.
Winter brings heavier rains and bigger surf.
Summer time flights are cheaper and temperatures are hotter by 10 degrees especially in Lahaina.
Driving the road to Hana
Maui by helicopter
Learning to surf
Hiking the Pipiwai Trail
Big Beach
$200 and up depending on how frugal you are.  Thankfully there are a lot of activities that are free in Hawaii like sunsets and beaches but Hawaii is expensive there is no way around it.  And let's be real, you don't visit the Hawaiian Islands to skimp, you come to paradise to pamper yourself in luxury.
Hostel $40 dollars and up.
Mid Range hotel $140 and up.
Luxury $300 and up.  There is a lot of luxury in Hawaii!
Happy Hours are how locals live $3-$12 for drinks and pupus
Spam musabi – $2
Gallon of milk – $8
Local beer at a bar $8
A meal at casual restaurant $15-$20
Fine dining meal without dessert $60 
Basic rental car $45 per day
Flights between islands $70
Bus fare $2 one way
Whale watch $60
Helicopter ride $250-500
Private surf lesson $120 & up
Parasailing $90
BY PLANE:  If you're coming from the mainland  there are direct flights to most of the islands including Oahu, Maui, Kauai, and the Big Island.
International flights will connect through Honolulu.
The only way to island hop is by flying (except Maui to Lana'i).  Hawaiian Airlines and Southwest will be your best option.
RENTAL CARS:  Rental cars are your best option when exploring the islands.  One of the best things to do is explore the island by driving around.  You'll want your own wheels to pull over and snap photos and to be on your own schedule.
BY BUS:  There are "city" buses that connect you to the major part of the islands.  This is the cheapest option but not the most time effective.  Plus the bus system is very limited.
Packing for Hawaii is essential, you'll want to make sure you have key items like a sun hat, swim suits for every occasion, and sunglasses are always a must on any packing list.  I've been rocking the Oakley's Holbrook for some time now.  They're sporting yet can go with a hat, the perfect combo for traveling.  
If you plan on kicking it pool side for a couple days the perfect cover up and one piece is necessary.  If hiking is on the itinerary then a day pack with these key essentials.
Exploring the island will take you through different climates.  I'm always thankful for a rain jacket and warm socks on every hike and Hawaii is no exception.  
What's in my Camera Bag?! ↓
WATCH SUNRISE ATOP HALEAKALA
Haleakala is the volcano on Maui and one of the best ways to experience it is by watching the sunrise atop of it.  At the summit of 10,023 feet you are above the clouds.  As day approaches the sun will peak from below the clouds.  Breathtaking.
In order to watch sunrise you must make a reservation ahead of time.  They let a certain amount of people in everyday for sunrise.  Spots fill up quickly and sometimes months in advance so planning ahead and it only costs $1 to reserve your spot.  You can make a reservation here.
If you'd rather add some adventure to this experience opt for a sunrise bike tour.  You're taken to the summit of Haleakala to watch sunrise.  You then get to coast 26 miles down the volcano to the town of Paia. 
The road to Hana is 52 miles of winding road, hairpin turns and one lane bridges.  The drive takes you past countless waterfalls, sea scape views and lush rainforest.  Having your own vehicle will allow you to stop as frequently as you want and you'll want to stop often.  
Driving the road to Hana is often the highlight of someone's Maui vacation.  This also makes this a popular activity.  I'd recommend doing this activity on your own without a tour. Download the GyPSy Guide app and listen as it points out all the best stops along the way.
An alternative to this is Driving Around West Maui.
The beaches of Maui are pristine, elegant, and exotic.  You can't get more exotic than Kaihalulu Beach, commonly known as Red Sand Beach.  Getting to the beach is half the adventure as you have to 'scale' a cliff to get there. 
Another stunning beach in the same area is Honokalani Beach.  A.k.a. the black sand beach at Wai'anapanapa State Park.  You can read all about these beaches and other adventures with these guides.
8 Epic Adventures to have in Hana
10 Places that Actually Exist on Maui
One of the most magical experiences you can have on Maui is witness the humpback whales in action.  If this is a MUST experience for your Maui vacation then plan your visit for January to March, peak whale season.
Every year the humpback whales migrate from the icy waters of Alaska to the warm Hawaiian waters to give birth and teach their young.  A great way to experience the whales breaching is on a whale watch tour.  Learn all about the humpback whales and what these majestic animals 'flop' around.  Here are a few tours that I recommend.
2 Hour Whale Watch on the Teralani
3 Hour Whale Watch with Pacific Whale Foundation
Learning to surf is a great way to spend a few days of your time on Maui.  There are several beginner spots around the island that you can learn at.  It is a good idea to take a surf lesson before you attempt to surf on your own.  The instructor will give you valuable pointers about when to go, the lineup and who's next, how to stand up etc.  An epic 2 hour lesson and you'll be free to hone your skills.
Looking for more adventure?
HIKE THROUGH A DORMANT VOLCANO
For the ultimate caloric burn and exploration of the crater connect Sliding Sands Trail with Halemauu Trail towards Holua.  This will lead you out of the crater through a series of rocky, misty switchbacks.  You'll need 2 cars to connect the trails.  The best way is to park at the "Hikers Parking Area" and hitch hike to the top to start Sliding Sands Trail.  This is common and there's even a designated hitch hikers area.  Pina colada's are well earned after conquering this hike!
For a list of different hikes of the crater read this post.
WITNESS THE BEAUTY OF WAIMOKU FALLS
Waimoku Falls is a 400 foot waterfall that can be reached by hiking the Pipiwai Trail in the Kipahulu District inside Haleakala National Park.  The beautiful trail takes you past photogenic banyan trees, several waterfall loutlooks and  through a whispering bamboo forest.  If you think the hike couldn't get any better after 2 miles you'll see the impressive falls.  Enjoy a snack on the rocks nearby as you take in the beauty of nature.
Upcountry on Maui is referred to the agricultural land and 'country' towns on the slopes of Haleakala.  There's lots of different ways to explore this area of the island.  If you enjoy distilleries take yourself on a DIY booze cruise.  Sample island made spirits at the Ocean or Pau Distillery.  Then finish cleanse your pallet with goat cheese at the surfing goat dairy farm.  Ready for dessert?  Finish off the tour sampling pineapple wine at Maui''s only winery.  Witness Maui's beauty beyond the coastline.
DRIVE THE BACKSIDE HOME FROM HANA
I was reluctant to include this because the rental company says "driving here voids rental contract" but driving the backside of Haleakala is one of my favorite drives on Maui.  The road is mostly paved and visible so driving it is not a problem just look at the fine print before attempting this adventure. 
You'll pass by lots of farm life and a beautiful church on the hillside over looking the ocean.  You MUST stop at the local bee farm and sample local flavored honey.  I use the lavender honey in my coffee every morning. 
Lana'i is the island you can see when you are in cruising Lahaina town.  You can take a tour where you spend the morning snorkeling around at Manele Bay.
But I'd recommend day tripping to Lana'i on your own.  There is a ferry service that runs 5 times a day.  There are many things to do that are easily accessible after you've docked.  
Head straight to a cat sanctuary and spend hours petting the saved cats!  Head on back to Manele Bay where you can swim in the ocean and hike the short trail to Sweetheart Rock.  Finish with a boujee lunch at the Four Seasons before you head back to Lahaina.  
If you're traveling all the way to Maui splurging on a resort is apart of the allure.  An average night in a resort/hotel is $300 a night.  To enjoy all of Maui and experience all of her wonders hop around the island and stay multiple places.  Here are a few housing guides to help you out. 
Safety is an important factor in planning any trip.  Here are Maui travel guide safety tips.  Hawaii has always felt very safe to me.  I've never had a sketchy moment and I've lived here for almost 10 years.  There are a few things I'd be aware of though.
∇ Don't be suprised to see homeless people especially when you walk around at night.
∇  It's not uncommon to be offered to buy pakalolo (weed) when you're walking down the street.
∇  Travel insurance is very important.  There is nothing worse than being caught in a situation where you're not insured.  Protect yourself!  This is your best investment.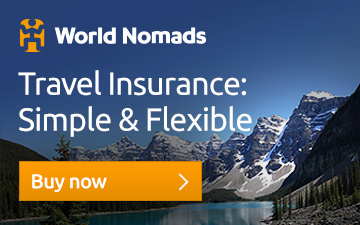 ∇  Happy hours are a fun and easy way to keep expenses down.
∇  Renting a car is always a good idea.  Driving around the islands and and being able to stop whenever is a must on the road to Hana.
∇ Support local business as much as you can.  The world took a hit recently so every thing helps and pays back ten fold.
∇  Stay on the trail and respect the aina (land).   Don't wonder or hop fences where it is posted to private property.  Kapu means keep out.  
∇  The ocean is powerful.  Abide the surf warnings.
∇  Read 10 Maui Insider Tips before you go.
Enjoy this Post?!?! Pin in for Later ↓