The Ortahisar Castle Viewpoint in Cappadocia, Turkey offers one of the best views of the valley stretching all the way to the towns of Goreme & Uchisar. It is perched atop an impressive rock formation that rises up from the Anatolian plains. There are several different castles to visit in the region and this one is a popular attraction in Cappadocia.
After spending a month traveling around Western and Central Turkey, Cappadocia remains the highlight of my trip. It's one of those destinations that I immediately connected with and left a piece of my soul in it when I left.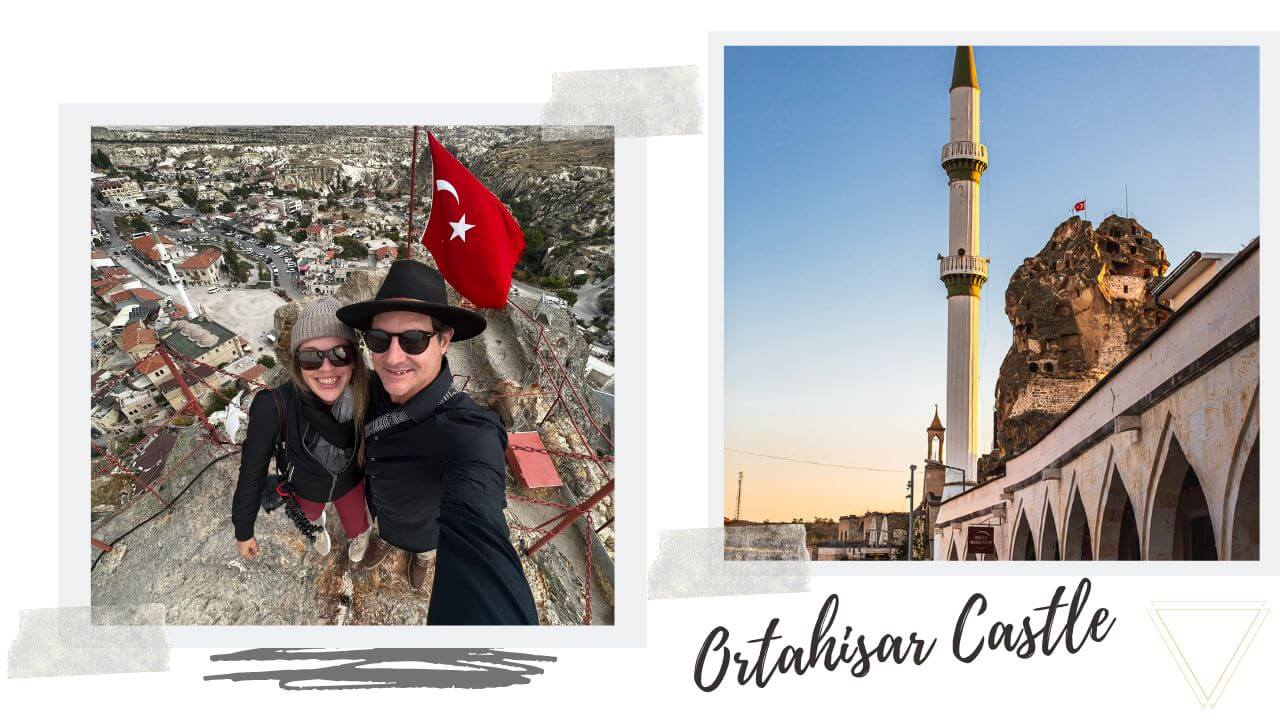 For full transparency, I have sprinkled some affiliate links in this post.  As an Amazon Associate I earn from qualifying purchases that gives me a small commission at no extra cost to you if you decided to make a purchase.  As always, I would never recommend a product or service that I didn't truely believe in.  All proceeds go to keep Jess traveling and coffee ☕️.  I thank you in advance.
The Ortahisar Castle is a magnificent fortress located in the adorable, small town of Ortahisar about 10 minutes drive from the main town of Goreme. The castle was built in the 13th century and is one of the best preserved examples of Byzantine architecture in the region.
The castle is made of stones that were carefully cut and placed to form a sturdy wall. Inside the castle, you can explore the remains of several chambers and towers.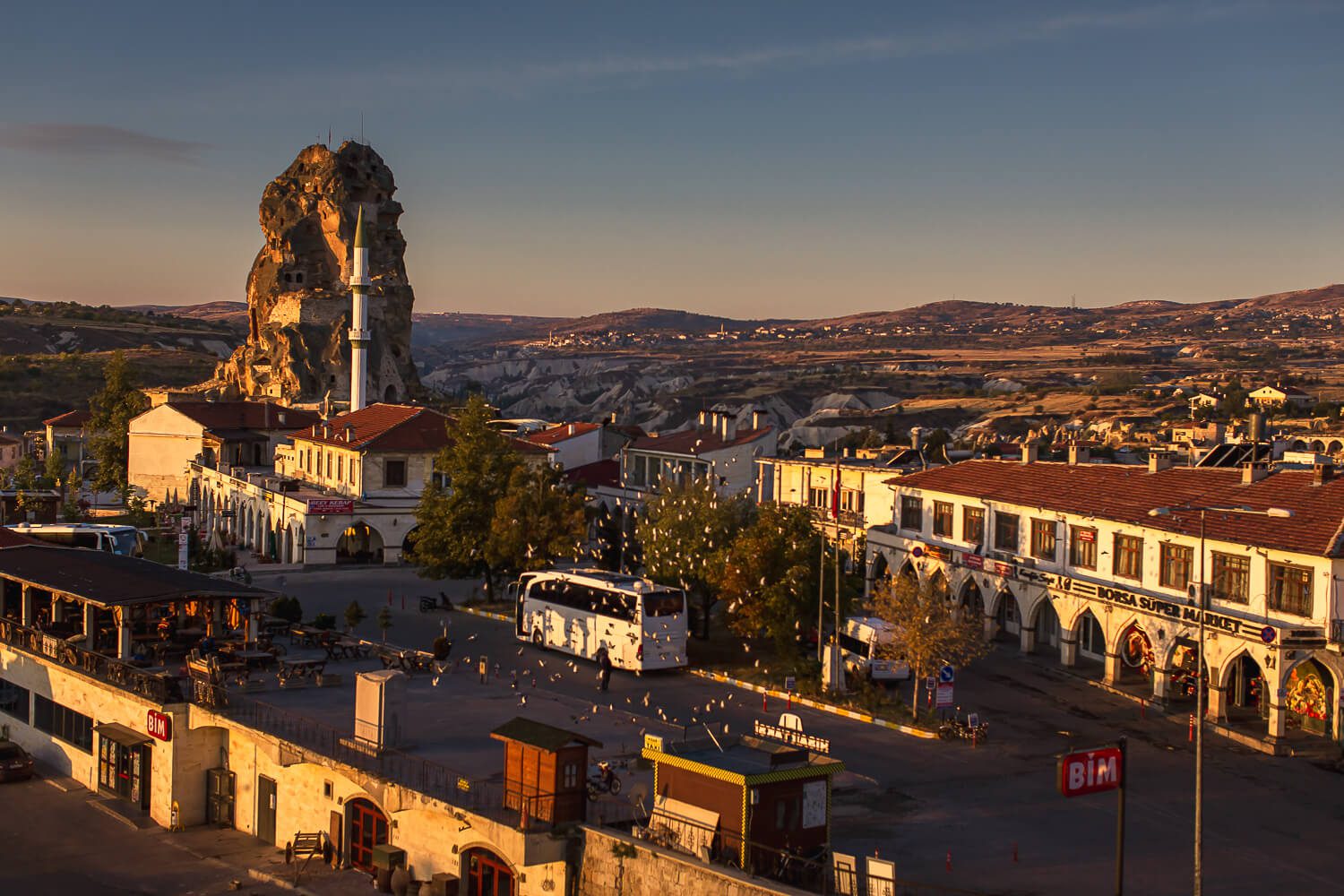 Ortahisar Castle Entrance Fee
The Ortahisar Castle entrance fee is 10 Turkish Lira to climb to the top. If you visit the castle on a tour you won't have to worry about parking but if you were like us and visit independently, there is parking near the entrance. It should cost 5 TL to park.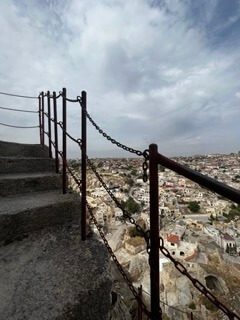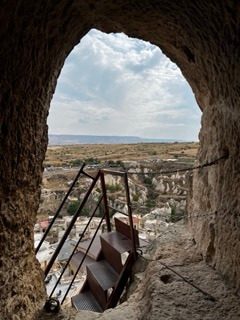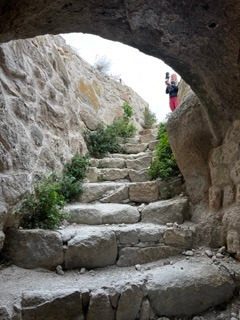 Tours that include Ortahisar Castle
If you are short on time or just prefer to go on guided tours, you can book a tour that stops at the Ortahisar Castle as well as other top places in Cappadocia. All tours listed below are reasonably priced and have a good reviews.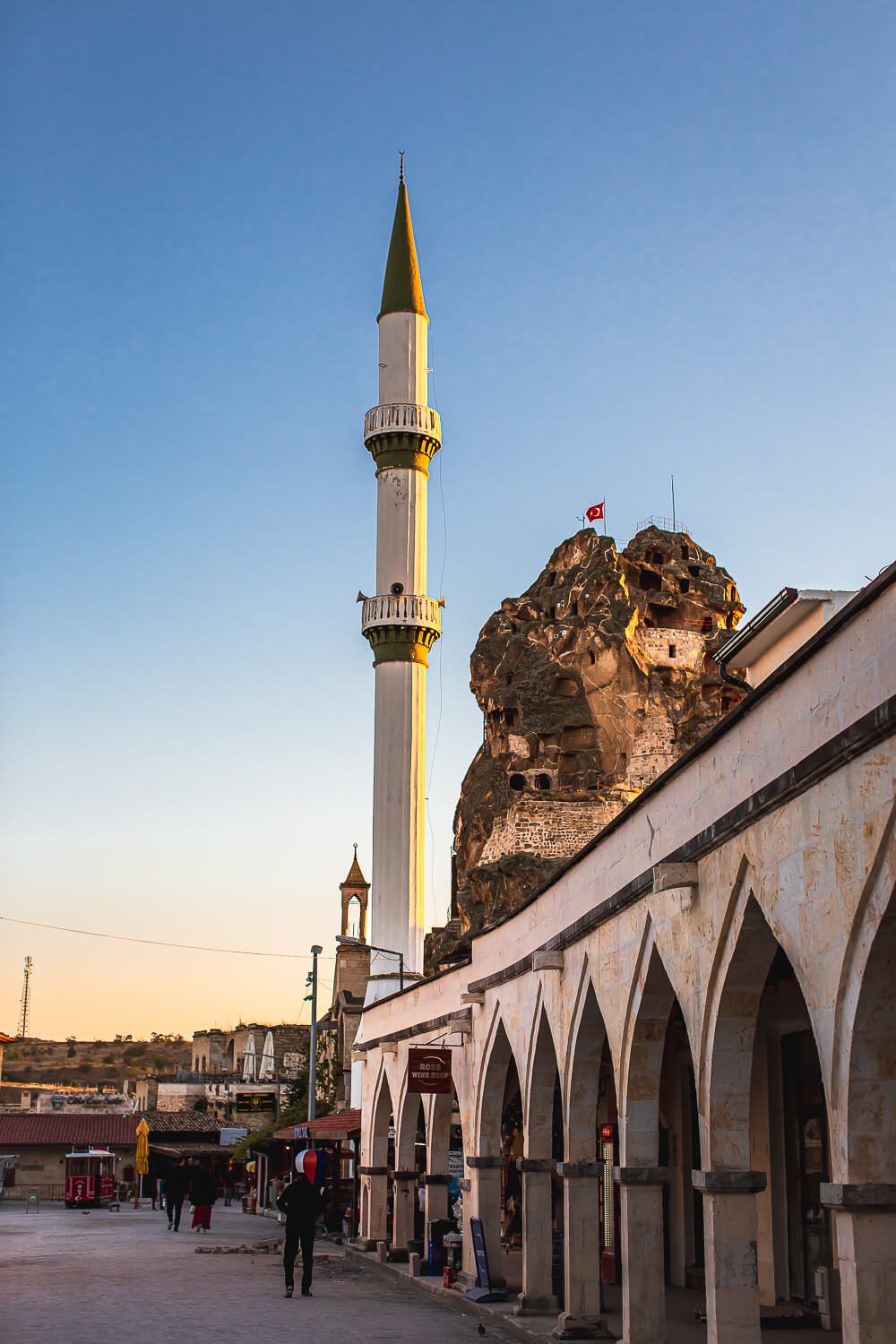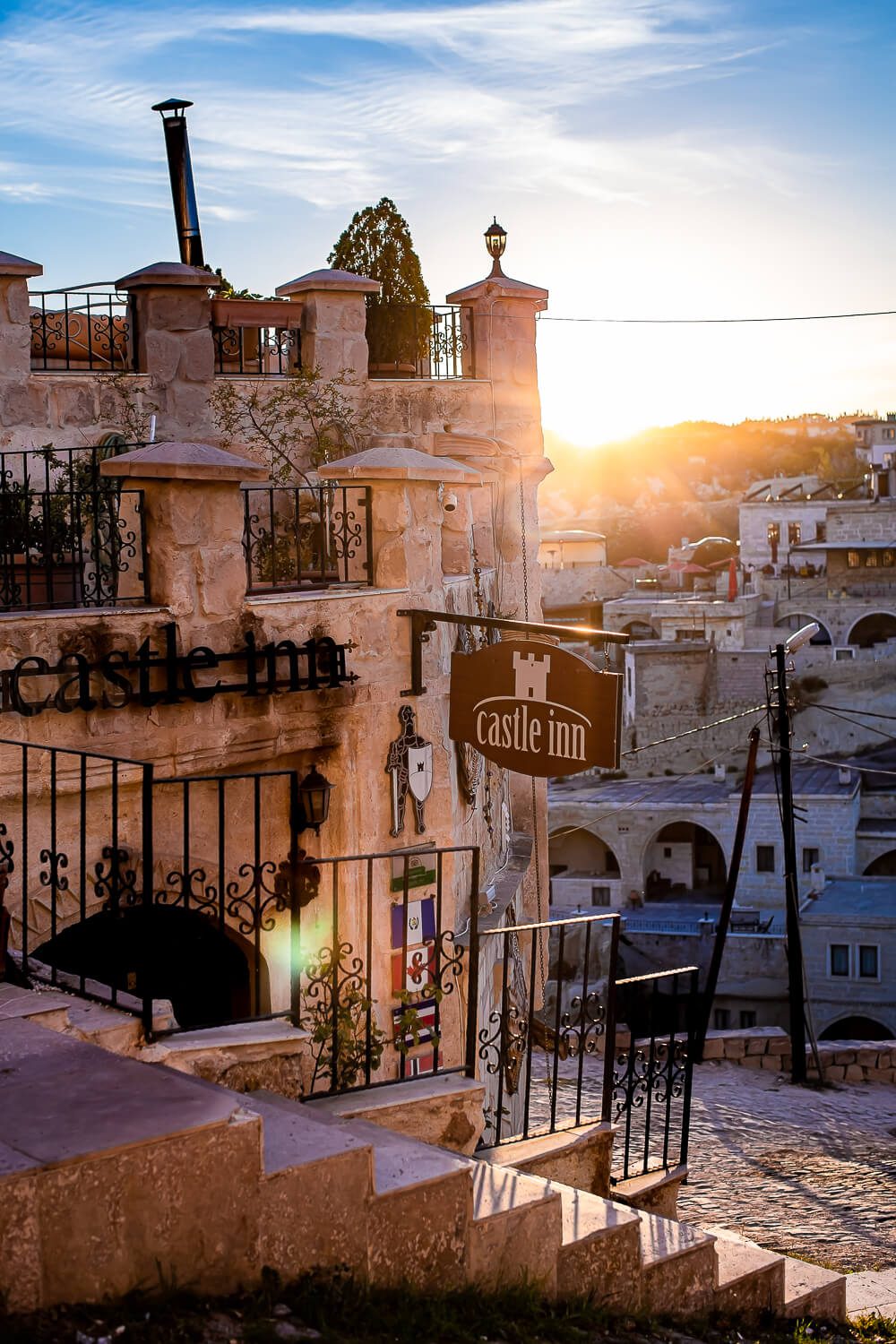 My Review of Visiting the Ortahisar Castle in Cappadocia, Turkey
Joe and I stayed in Ortahisar town when we were in Cappadocia so visiting Ortahisar Castle was extremely easy and convenient. The rock castle is located in the back of the town.
At the base of the castle, you will walk though a few cobblestone alleys, past a cafe, wine cellar and then you'll reach a single gate to enter the castle. Here you'll pay a man 10 TL to enter the castle, which is roughly $0.50.
It takes about 5 -7 minutes to climb to the top. The tunnels and ladders are narrow and at points steep but nothing you can't handle. The Ortahisar Castle opens at 8 am and closes at 6 pm everyday.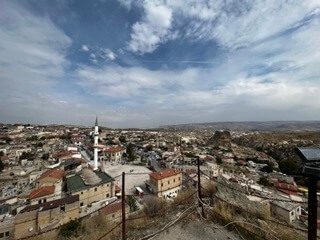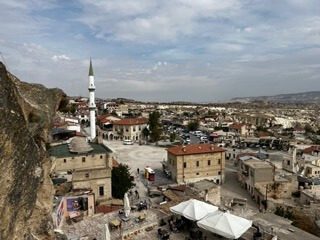 Whatever season you are traveling Cappadocia in, the castle will be closed before the sun sets. We were traveling Cappadocia during the month of October and the sun didn't set til after 6 pm.
I'd save sunset for another epic spot in Cappadocia and plan on visiting Ortahisar Castle at any time of the day. You can watch sunset atop the more well known Uchisar Castle though.
Once at the top, you'll be greeted with sweeping views of Ortahisar, fairy chimneys and the valley. For fifty cents, you can't beat the view.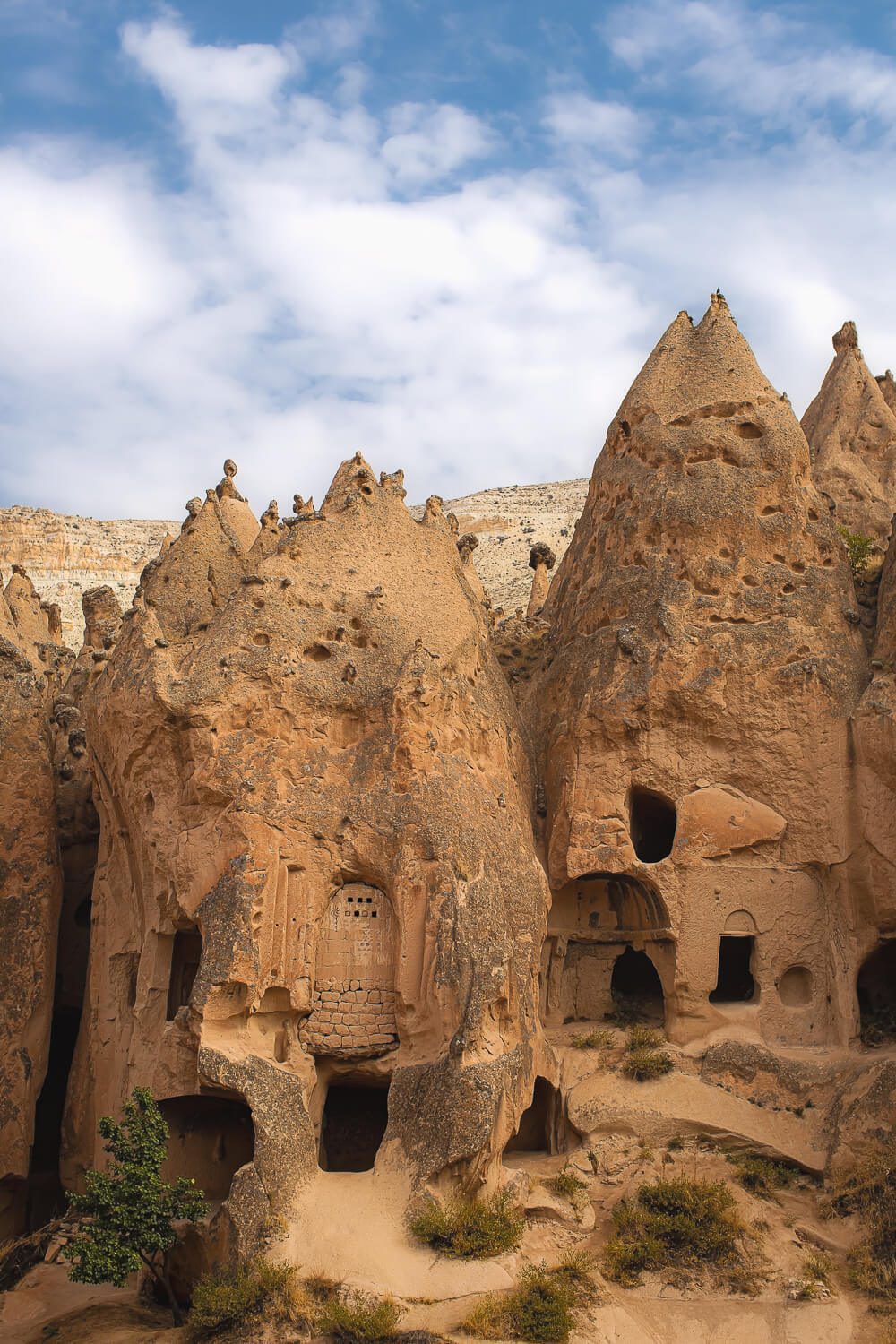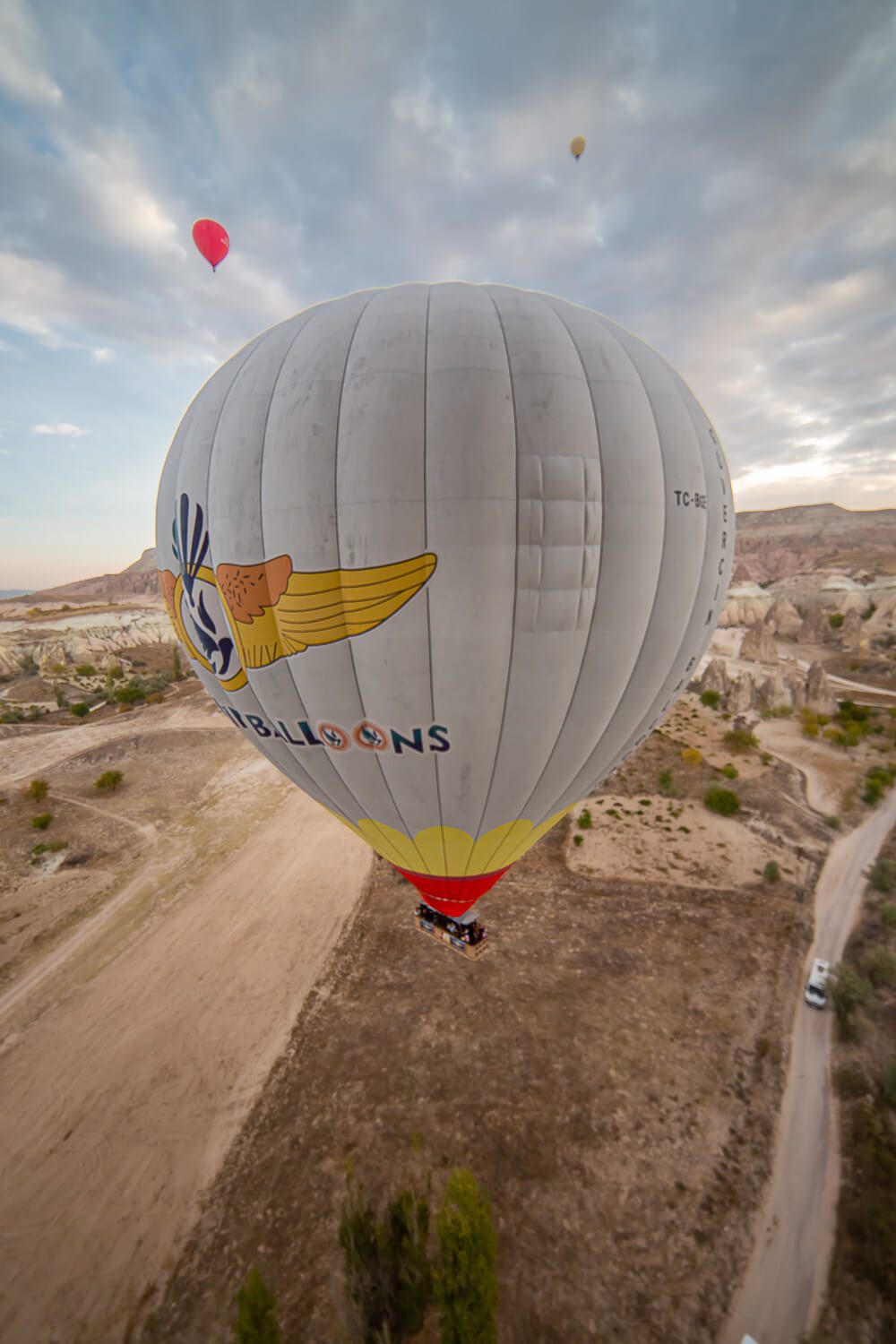 Other Nearby Things to do in Cappadocia
There are a ton of things to do in Cappadocia. Here is a list of other things to do in the area. Click on the blue links below for a more detailed guide of each activity.
Kaymalki Underground City
Fairy Chimneys in Pasabag Valley
Lovers Point
Red Valley

Underground

City

of

Der

ink

uy

u

Rose Valley
Love Valley
Devrent Valley (Imagination Valley)
Cavusin Castle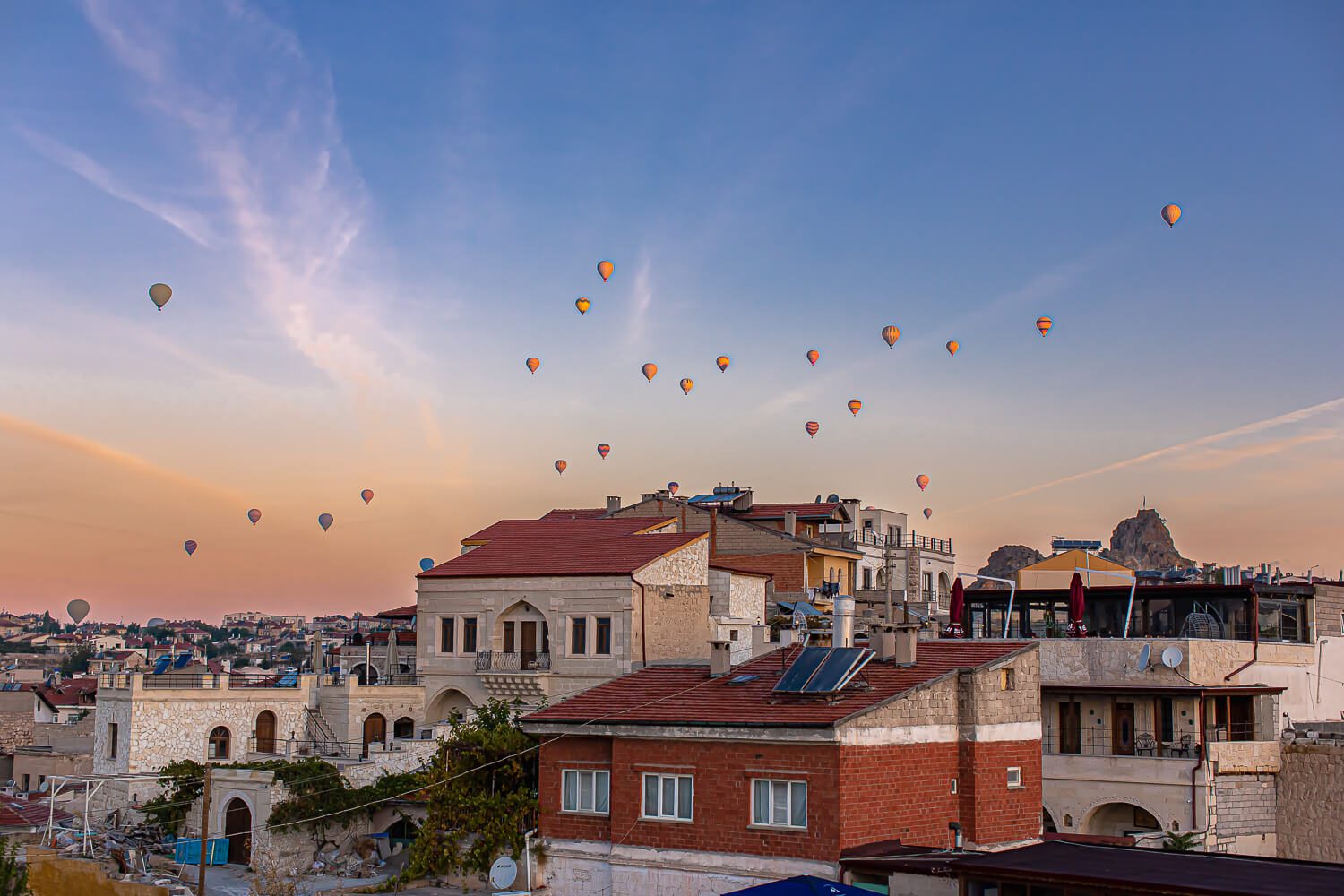 Where to Stay in Ortahisar
There are only a handful of places to stay in Ortahisar. If you are traveling on a budget and plan on having your own transportation, staying in Ortahisar would be a good option as you can find cheaper accommodations. Ortahisar also has some stunning more luxurious accommodations if your budget allows it.
We stayed at the Crazy Horse Hotel. Rooms were basic and you are provided with all the amenities you need for a comfortable stay. Comfortable beds, private bath, excellent breakfast (included in price), and all you can drink tea.
Exedra Cappadocia is a fabulous Ortahisar hotel to stay if you are looking for luxury. This is a cave hotel so some of the rooms are carved into the rock. The spa is phenomenal and views are amazing with endless rooftop spots.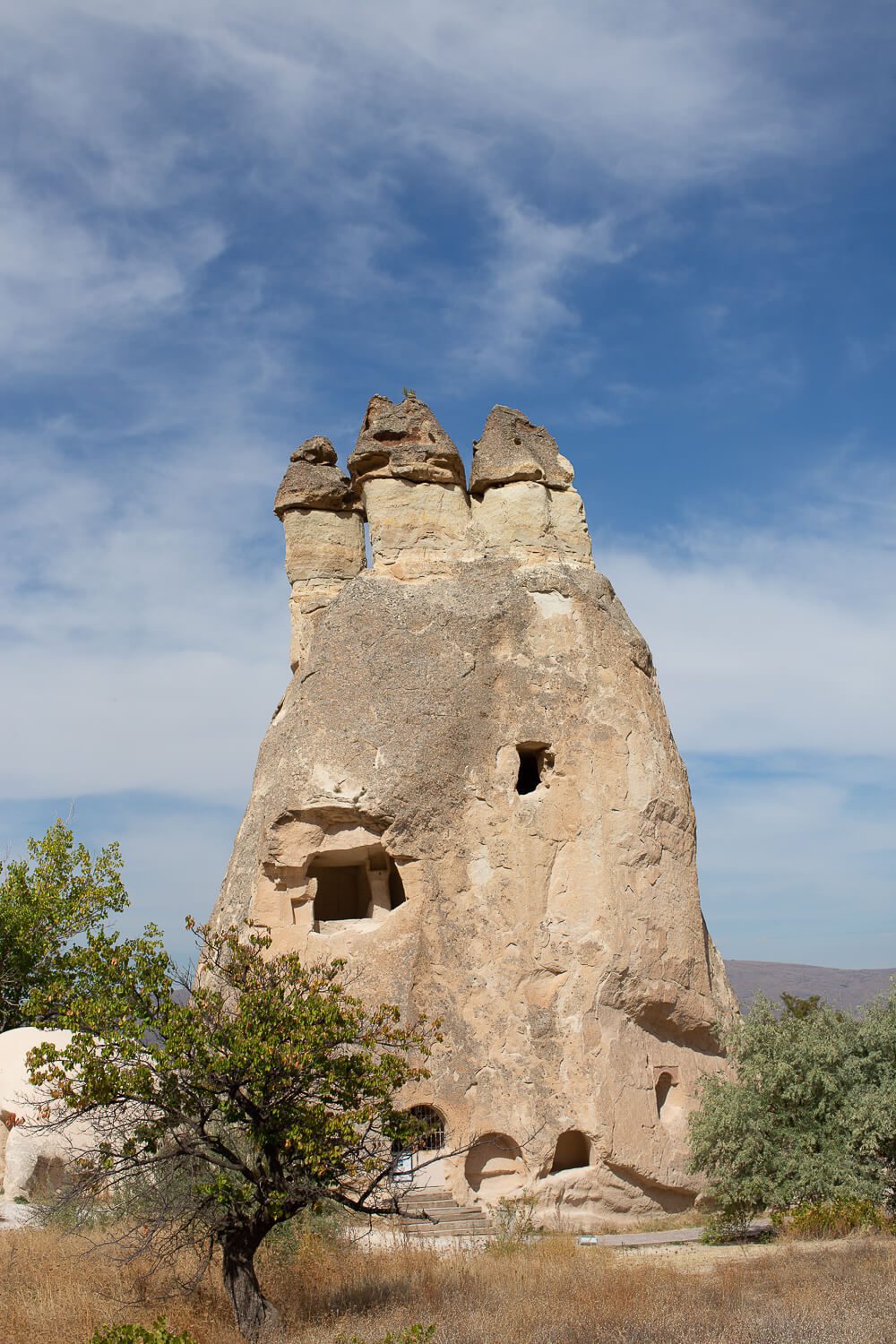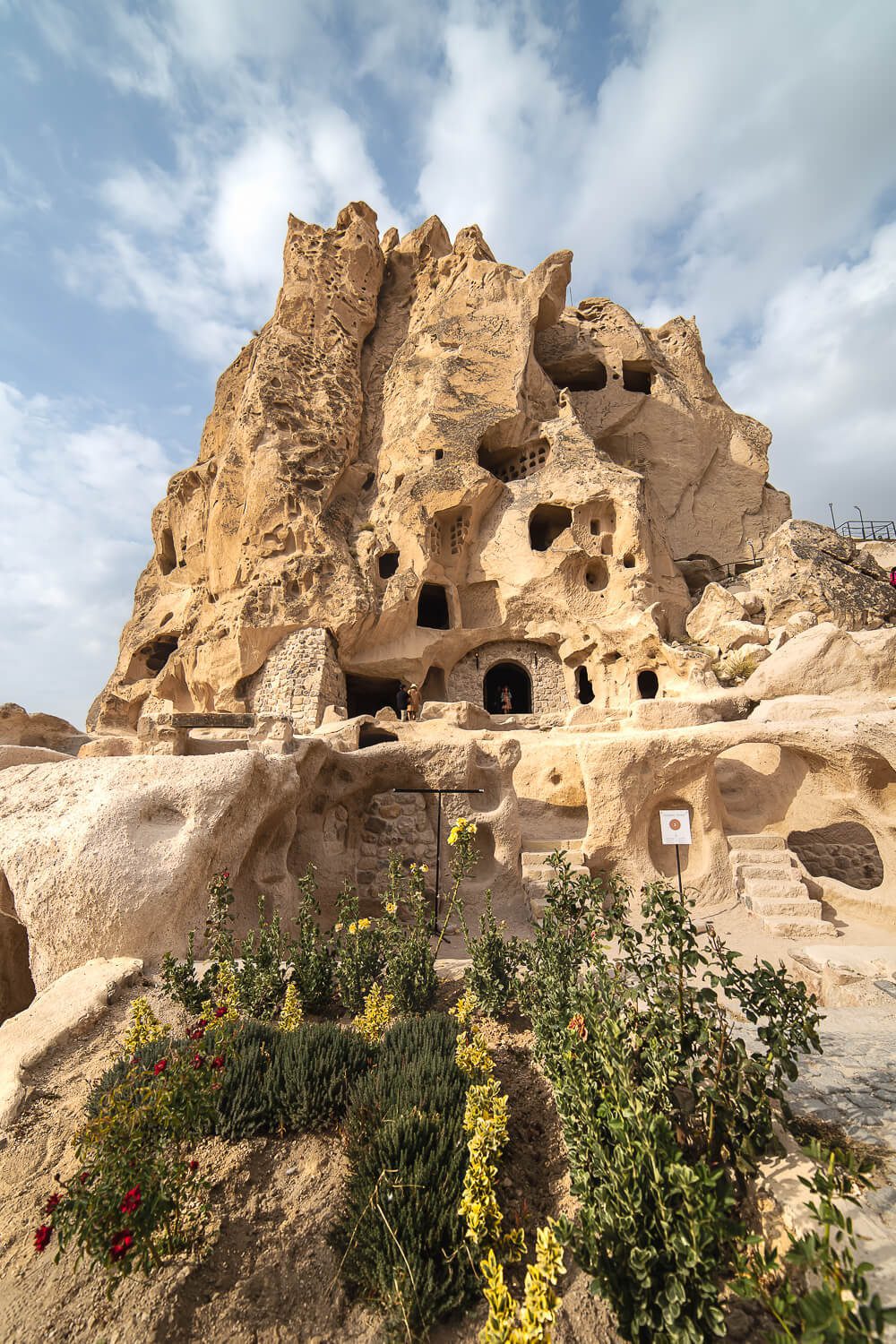 How to Get Around Cappadocia
The easiest way to get around Cappadocia is renting a car. Renting a car is extremely affordable in Turkey and roads are well maintained, making it very easy to navigate and get around. Joe and I rented a car for the full week we were in Cappadocia and loved every minute of it.
If you're not into the responsibility of renting a car, booking tours will be your next best option. Tours are reasonably priced and will take you to all the best things to do in Cappadocia. Plus they'll pick you up and drop you off at your hotel and who doesn't enjoy that.
Turkey Travel Tips
📍Plan your Trip

🗺 How long to travel Turkey?  2 Weeks to hit the highlights, 4 Weeks to really immerce yourself.

🛂 Visas: Get your E-Visa

☔️ Best Time to Visit:  April, May, September and October are the best months to travel Turkey.

💰 Average Daily Budget: Expect to pay 30-50 USD's a day for basic accommodations, sit down meals at a cafe and entrance fees.

⛺️ Turkey accommodation Guides

🪂 Highlights

Exploring Ephesus
Pergamon Ruins
Antalya

🧳 What to Pack: What to Pack for Türkiye

🎥 Watch our Turkey Series on YouTube

📧 Get on my Email list to see what I'm up to and all the best travel content!
Enjoy this Post?!?! Pin in for Later ↓