Want to know what it's like to stay at the Waianapanapa Cabins in Maui? Let me tell you…it is absolutely awesome. The cabins at Waianapanapa are a budget friendly way to visit Hana and the location is a dream.
Tucked away from the popular black sand beach, the Waianapanapa Cabins sit on a hill just above the oceans edge. This is a great family getaway or even large groups, make sure to book 4 & 5 as they're close distance to each other.
It's not just enjoyable for families, it's great for all types of travelers. It was just Joe and I when we stayed and we had an awesome time. So much so that we're already planning a trip back.
Waianapanapa Cabins Travel Vlog
Want to see what its like to stay at the cabins inside Waianapanapa State Park? Check out this Travel Vlog that Joe and I filmed of our first time staying in these cabins.
What to Expect when staying at the Waianapanapa State Park Cabins
The cabins inside Waianapanapa State Park are a fun way to see Hana and be surrounded by beauty. Located about 10 minutes before Hana Town the cabins can be rented up to 30 days in advance.
Reservations fill up quickly. I got mine by being up on the site hitting the refresh button over and over until 7 am when the reservations open. I still barely snagged the last available cabin!
Plan ahead or if you have a flexible schedule, check the site daily for cancelations. You can check out availability here. There is also a campground nearby if you are on a tighter budget and/or could not get a cabin reservation. This is one of the 10 epic places to camp on Maui.
The cabins can sleep up to 6 people as there are 6 bunks. Of course if you had small kids, they could double up on a bunk and if you bring your own bedding like Joe and I did then you can fit more people (although it's against the rules).
Joe did bring a memory foam, our comforter and lots of pillows so we could sleep by each other and be comfortable. We set it up in the living/kitchen area since it was just the two of us staying there.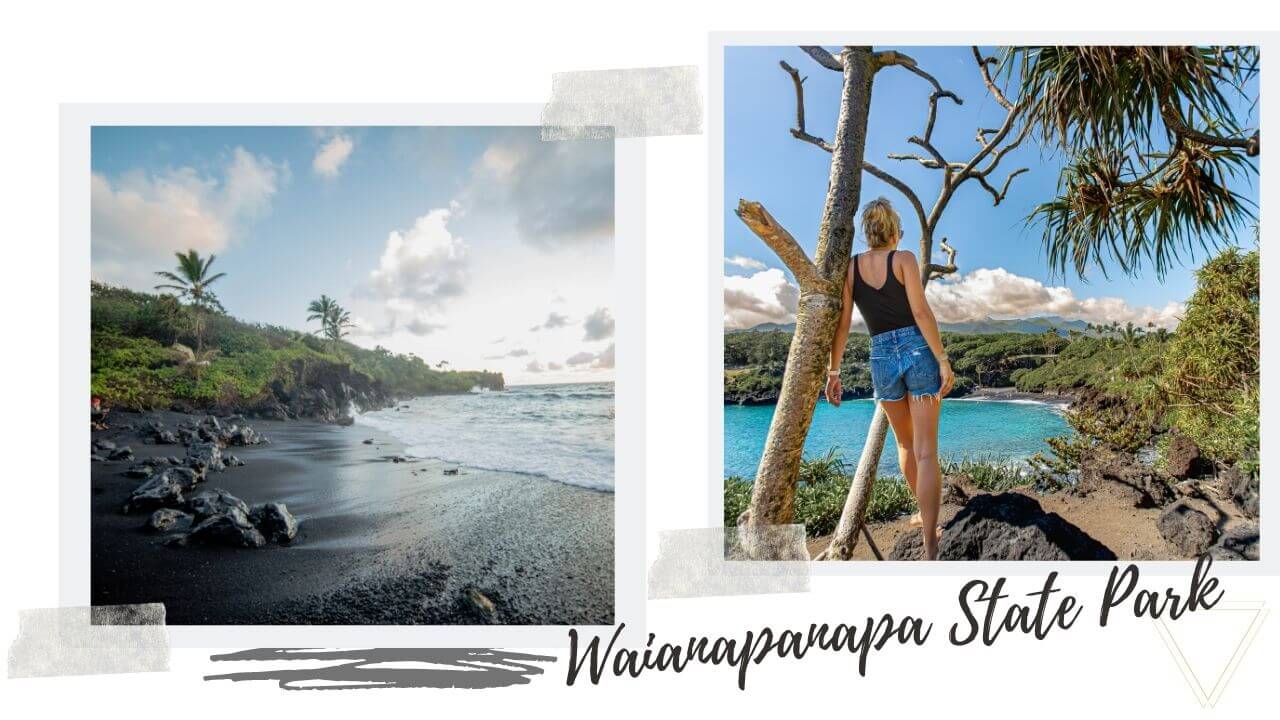 I think one of the best things about staying at the Waianapanapa Cabins is the price as it only cost $70 a night if you are a Hawaii resident and $100 if you are a visitor to rent the place with a minimum of a two night reservation. It's no secret that Hawaii is expensive but for $75 a night and being able to house up to 6 people is a heck of a deal.
If you've stayed in the cabins inside the crater of Halakeala National Park, then think the opposite. The Waianapanapa State Park Cabins have electricity, a full bathroom with a shower and toilet, full size fridge, table with chairs and a private grill. I was pleasantly surprised to find a shower and outlets to be able to charge our devices.
Of course you have to bring your own supplies as it is still a cabin. I'm talking bedding or sleeping bag, pots and pans for cooking as well as plates, cups and cutlery. Food, water, coffee, wine – you know all the basic necessities.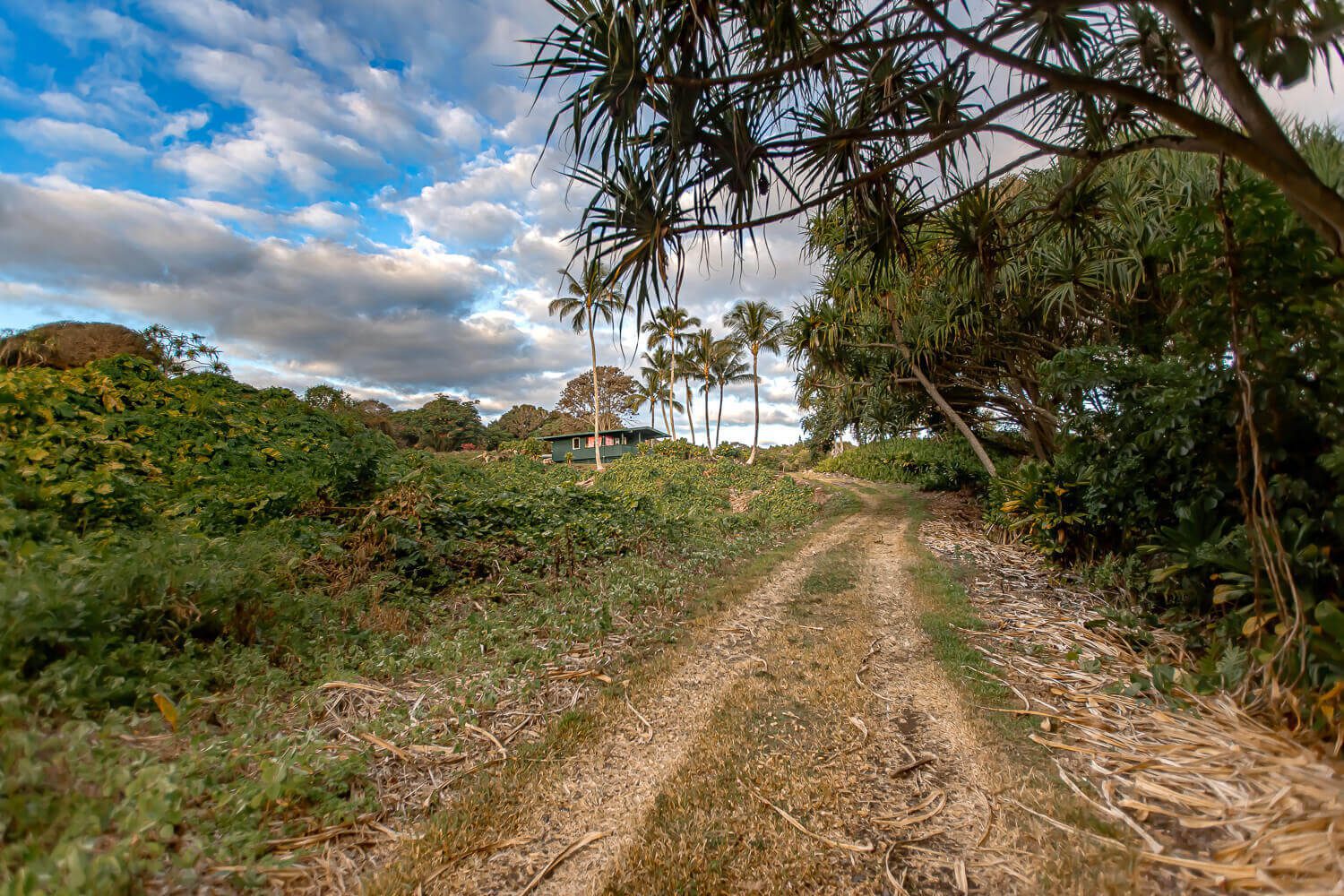 It takes about a 5 minute walk down hill on a large mowed path from the cabins to reach the stunning coastline. From here you can walk another 5 or 10 minutes along the lava rock path the follows the coastline to reach the iconic black sand beach in Maui. There will be blowholes erupting as you walk along the trail.
The black sand beach inside the park is a show stopper and is one of the best things to see on Maui. The beach is a mix of sand and black pebbles ranging in size so it's not much of a layout beach although I see people doing it all the time.
The path that takes you to the famous black sand beach continues for a few miles along the coastline. You're missing out if you don't venture as far as you can along this path. Even if you just visit Waianapanapa on a stop as you drive the road to Hana, it's worth a visit.
If you take the Wai'anapanapa Coastal Trail to the left, the trail will take you along the coastline all the way to Hana town. The trail is as scenic as they come but wear close toed shoes as the path is composed of rugged lava rock.
TRAVEL TIP: As of March 2021 reservations in advance are now required to enter Wai'anapanapa State Park. Book a few weeks prior to visiting. Same day reservations are not permitted. You can reserve your spot here.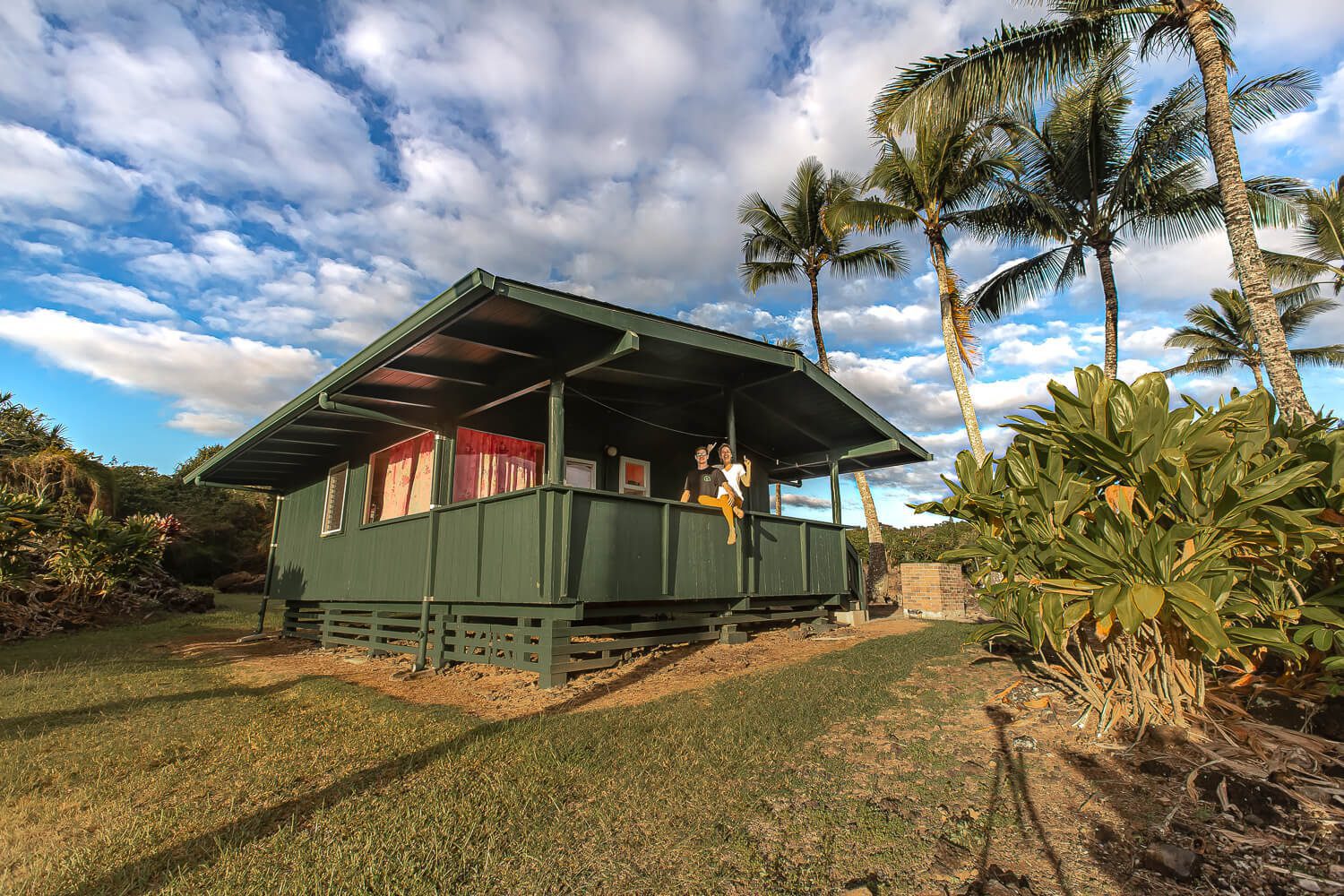 Waianapanapa Cabin Amenities
The cabins have tons of amenities that staying here almost felt like a glamping experience which we always enjoy. These are the amenities to expect when staying at these cabins in Hana.
Shower
Toilet
Sink
Full size fridge
Microwave
Hot plate
1 bunk room with 4 bunks
2 bunks in living area/ open kitchen area
Outlets for charging devices
Locks up
Table and chairs
Picnic table on the lanai
Personal grill
Garbage can
Fun Fact: If you enjoy camping in cabins, there are 3 wilderness cabins inside the summit district of Haleakala National Park for a chance to camp inside a dormant volcano.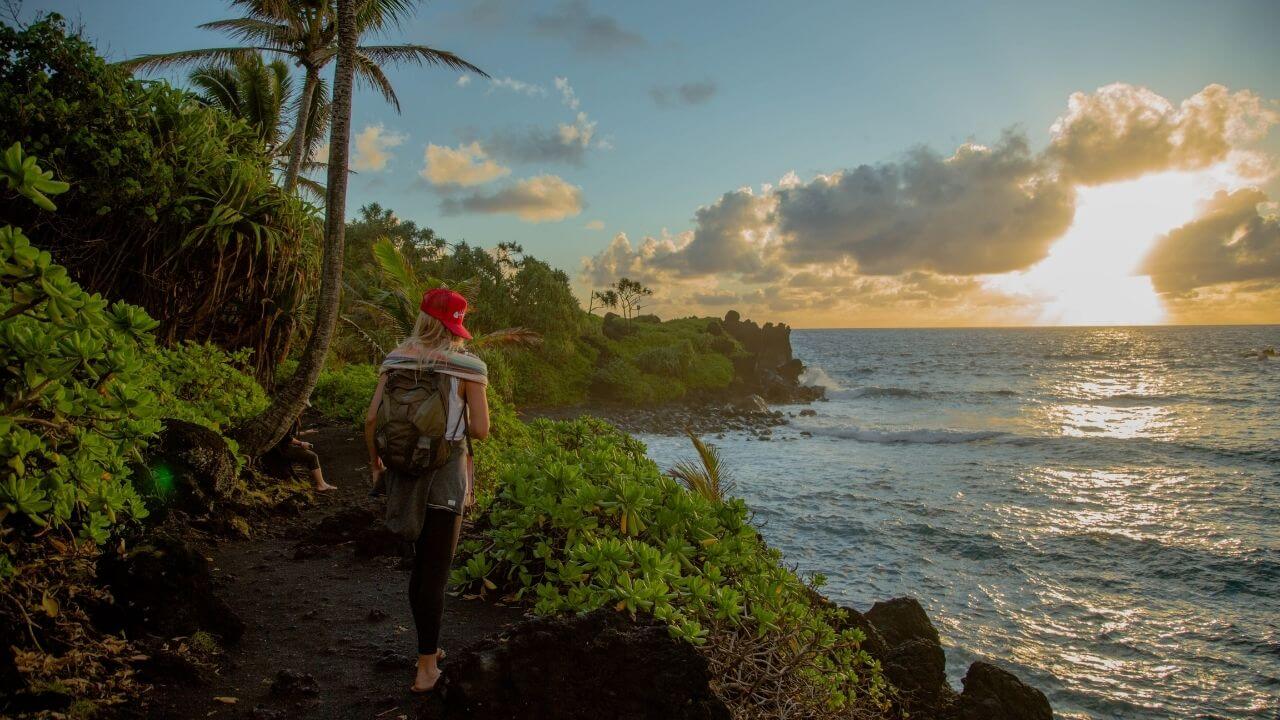 Other Things to do in Hana
Additional Maui Travel Planning ↓
Enjoy this Post?!?! Pin in for Later ↓