Mexico City is a spirited city full of museums, parks and gastronomic experiences. There are tons of things to do in Mexico City that you could easily spend a month in the capital and not experience it all.
Mexico City, commonly referred to as CDMX is the fourth most populated city in the world so you can imagine there's lots of experiences to be had and activities to enjoy. Whether you've traveled to Mexico City as the jump off point to your Mexico travels or have a fun filled week planned, these are the best things to do in Mexico City and the best day trips from CDMX.
For full transparency, I have sprinkled some affiliate links in this post.  As an Amazon Associate I earn from qualifying purchases that gives me a small commission at no extra cost to you if you decided to make a purchase.  As always, I would never recommend a product or service that I didn't truely believe in.  All proceeds go to keep Jess traveling and coffee ☕️.  I thank you in advance.
Below is a quick list of 21 awesome Mexico City attractions. If you're in a hurry or want more information just click on the blue links below.
Visit Zocalo
The National Palace
Chapultepec Park
Placacio de Bellas Artes
Wander through the Alameda Central
Torre Latinoamericana Observation Deck
Roma & Condesa Districts
Witchcraft Market
Visit the Grand Post Office
Chinatown
Plaza Garibaldi
Anthropology Museum
Museo Frida Kahlo
Desierto de Los Liones
Metropolitan Cathedral
We filmed a couple vlogs while we were here about all the awesome things to do in and around Mexico City. If you'd like to see exactly what it's like, check out our vlogs below.
Best Things to do in Mexico City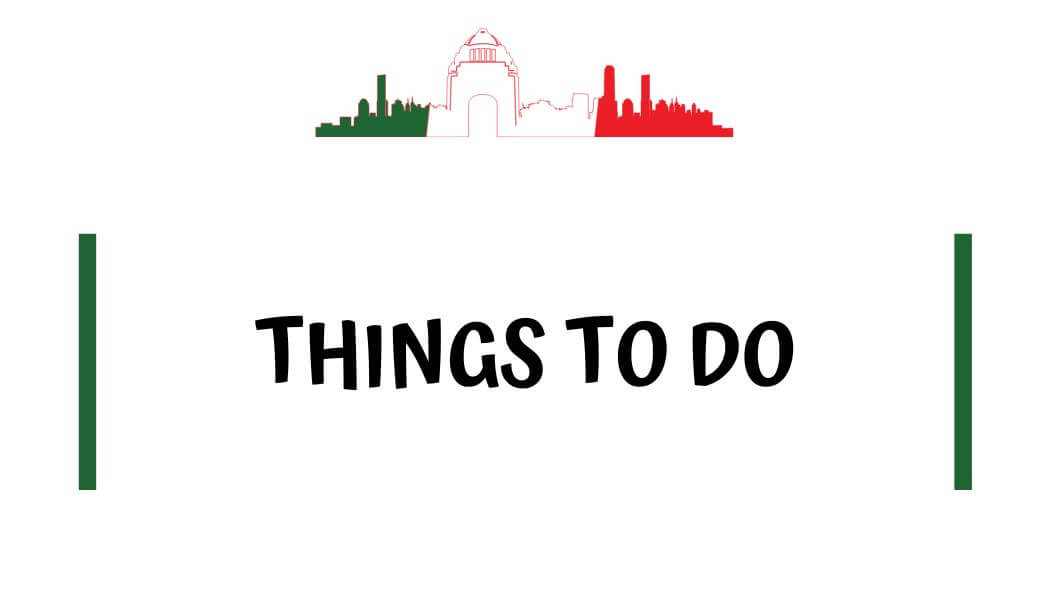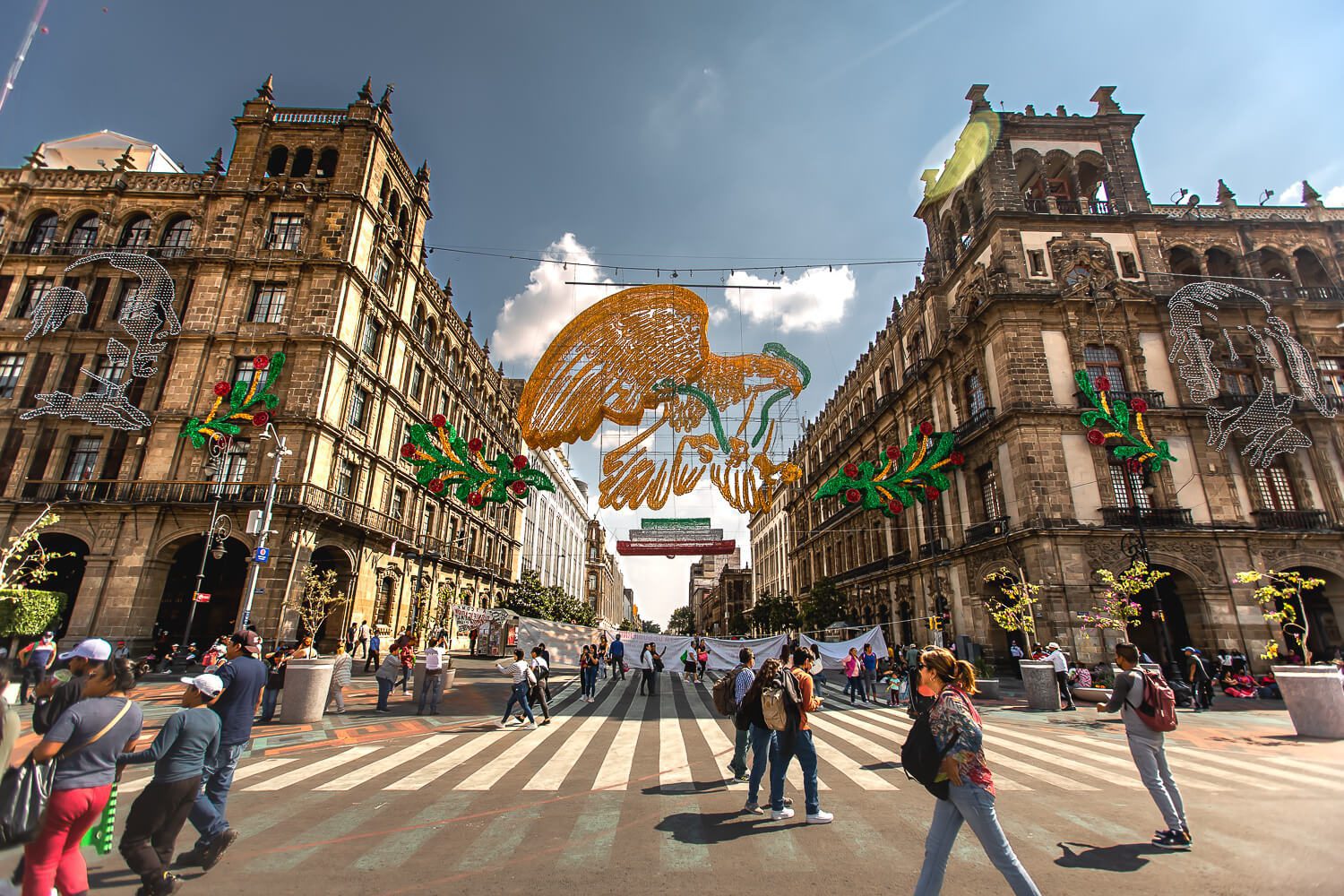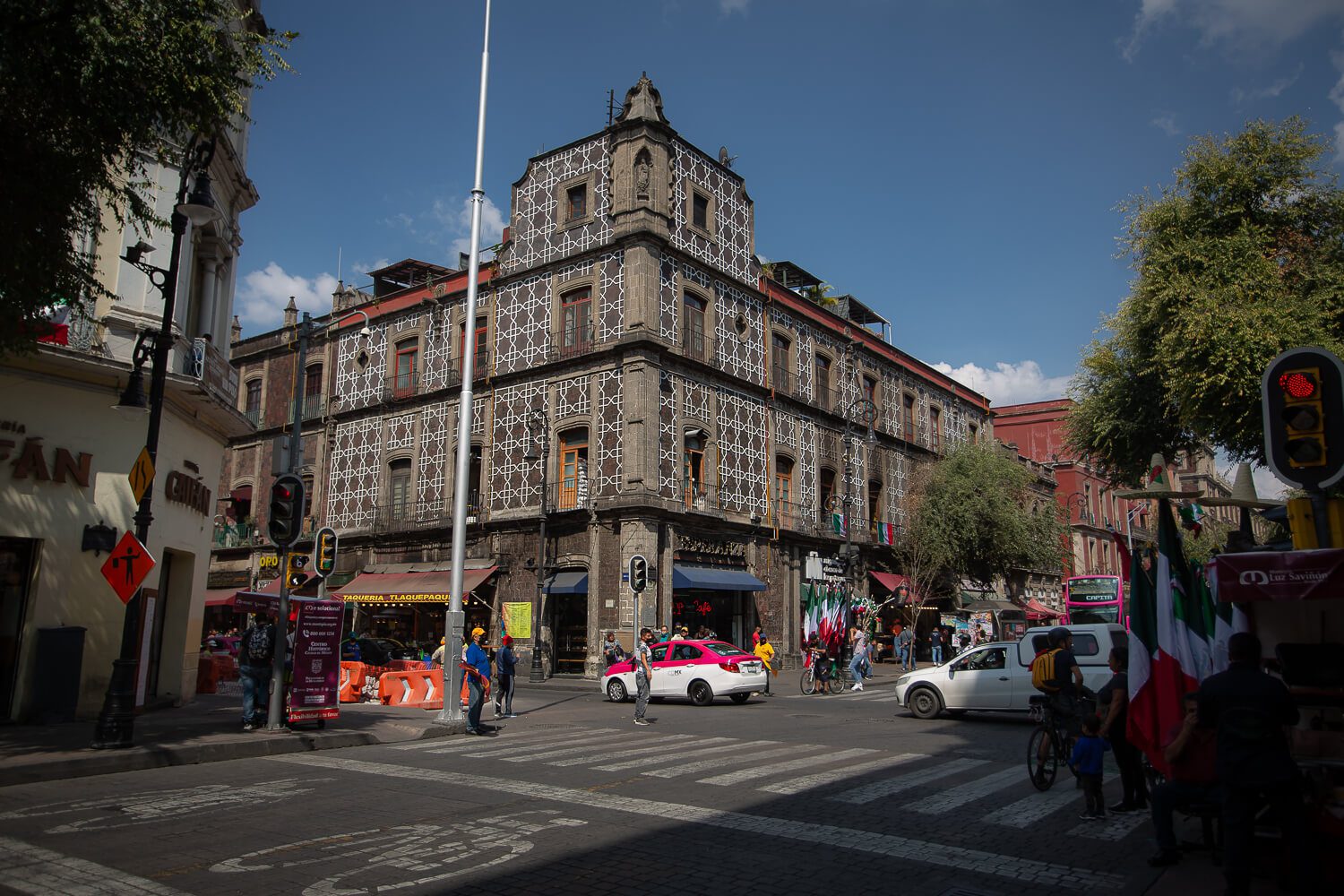 Zocalo is Mexico City's downtown main square and the heart of the Centro Historic neighborhood. There's no better place to start your exploration of this vibrant city than in the Zocalo.
In the Zócalo you'll find pre-hispanic ruins, colonial-era buildings and large-scale murals. You'll be able to get some insight on Mexico City's storied past.
Chapultepec Park is one of the most beloved attractions in Mexico City. Located in the heart of the city, Chapultepec Park is a huge public park that spans over 1,600 acres and is filled with lush gardens, monuments, and attractions.
The park is home to the Chapultepec Castle, a beautiful 18th century palace that was once home to the Mexican Emperor Maximilian. There are several different ways to enjoy the park such as walking trails, boating and strolling the botanical garden. There's even an amusement park and zoo nearby.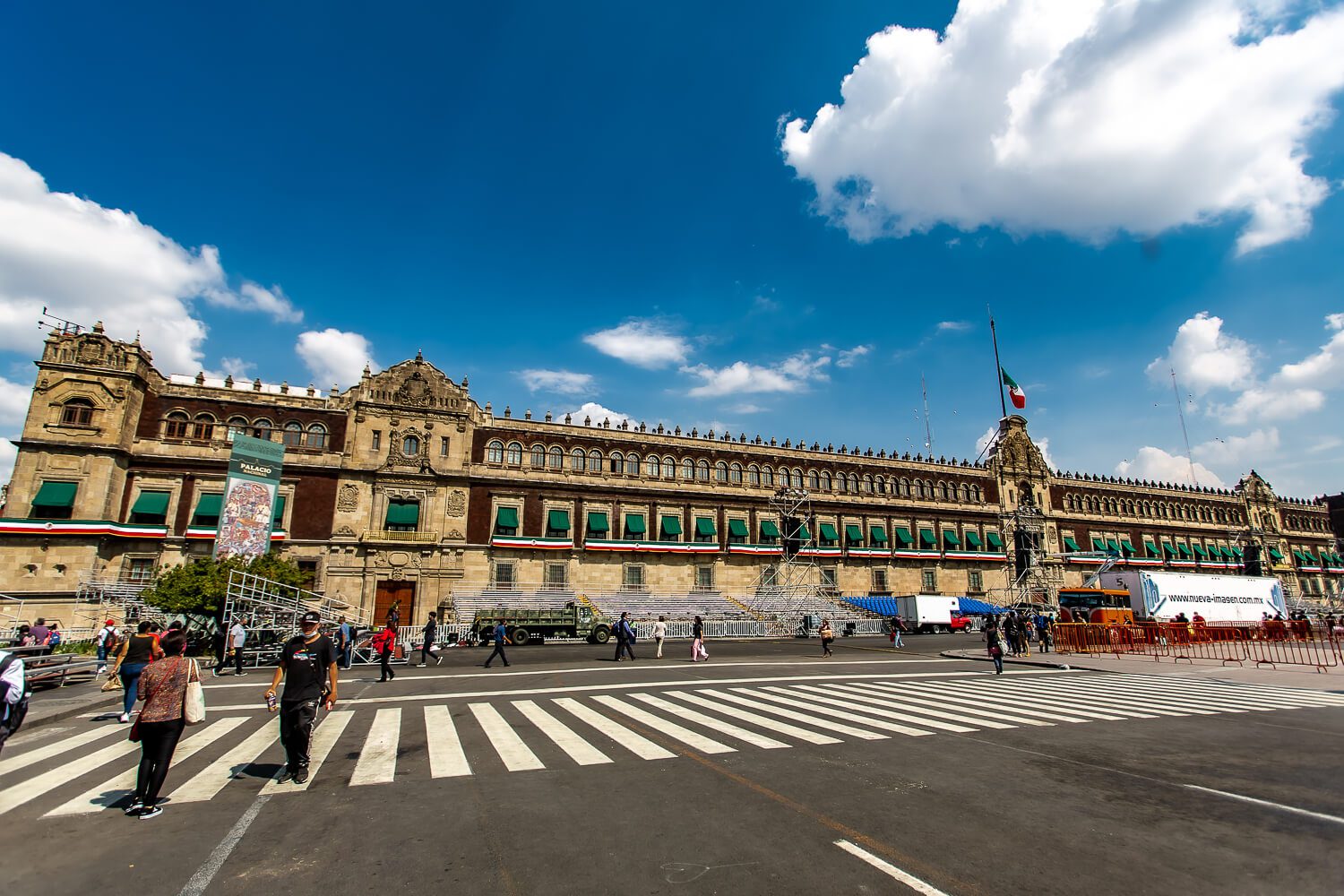 The National Palace is an iconic landmark and one of the most popular things to see in Mexico City. Steeped in the nation's history and culture, it's the official residence of the President of Mexico and is located in the Zocalo.
The building was constructed in the 13th century by the Aztec Empire and served as a palace for Spanish viceroys during the colonial period. Today, it houses important artifact and works of art that tell the story of Mexico's history and culture.
You can't visit Mexico City without seeing the the National Palace – the symbol of national pride for Mexicans. Explore the building's grand staircases, elaborate courtyards and grand murals.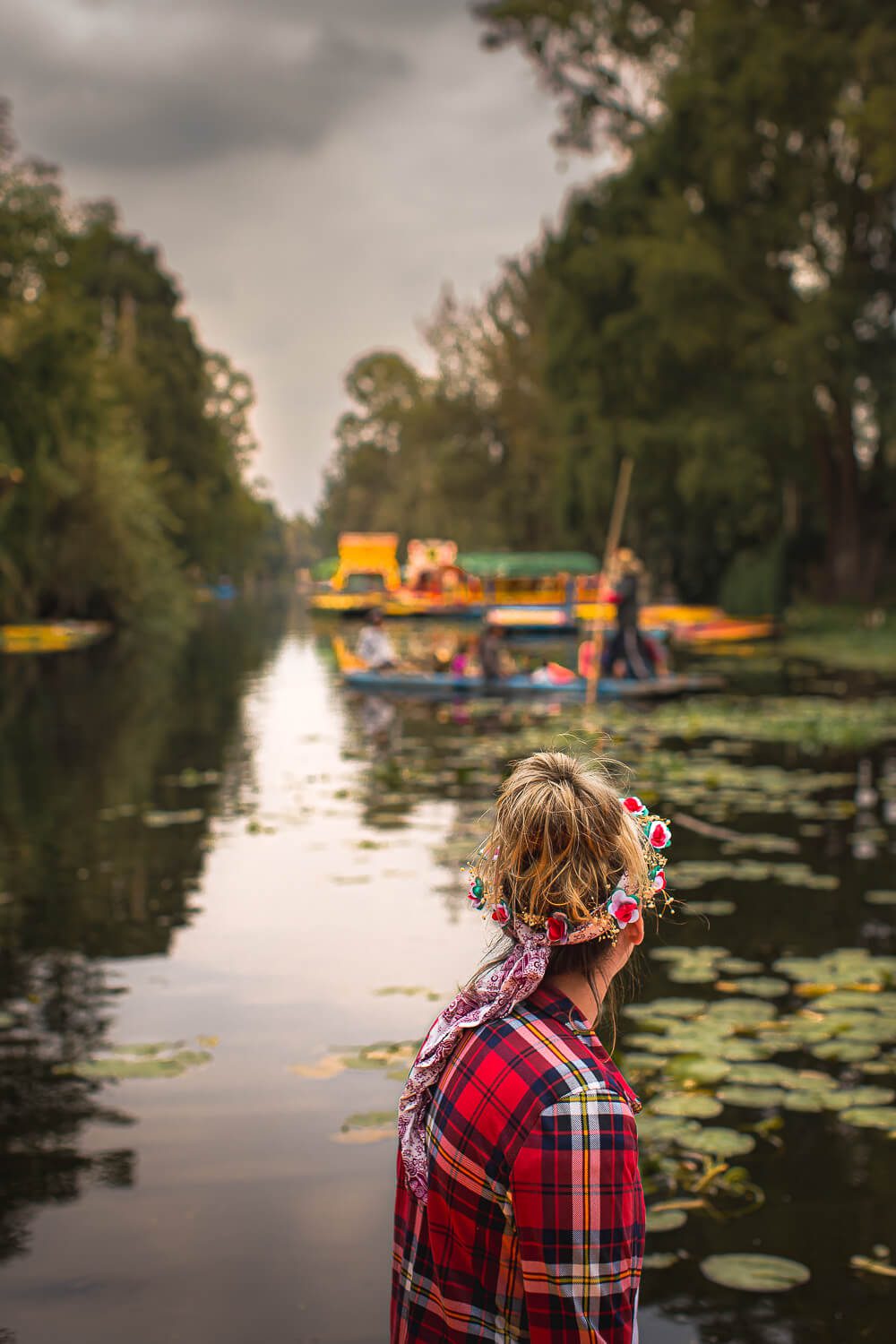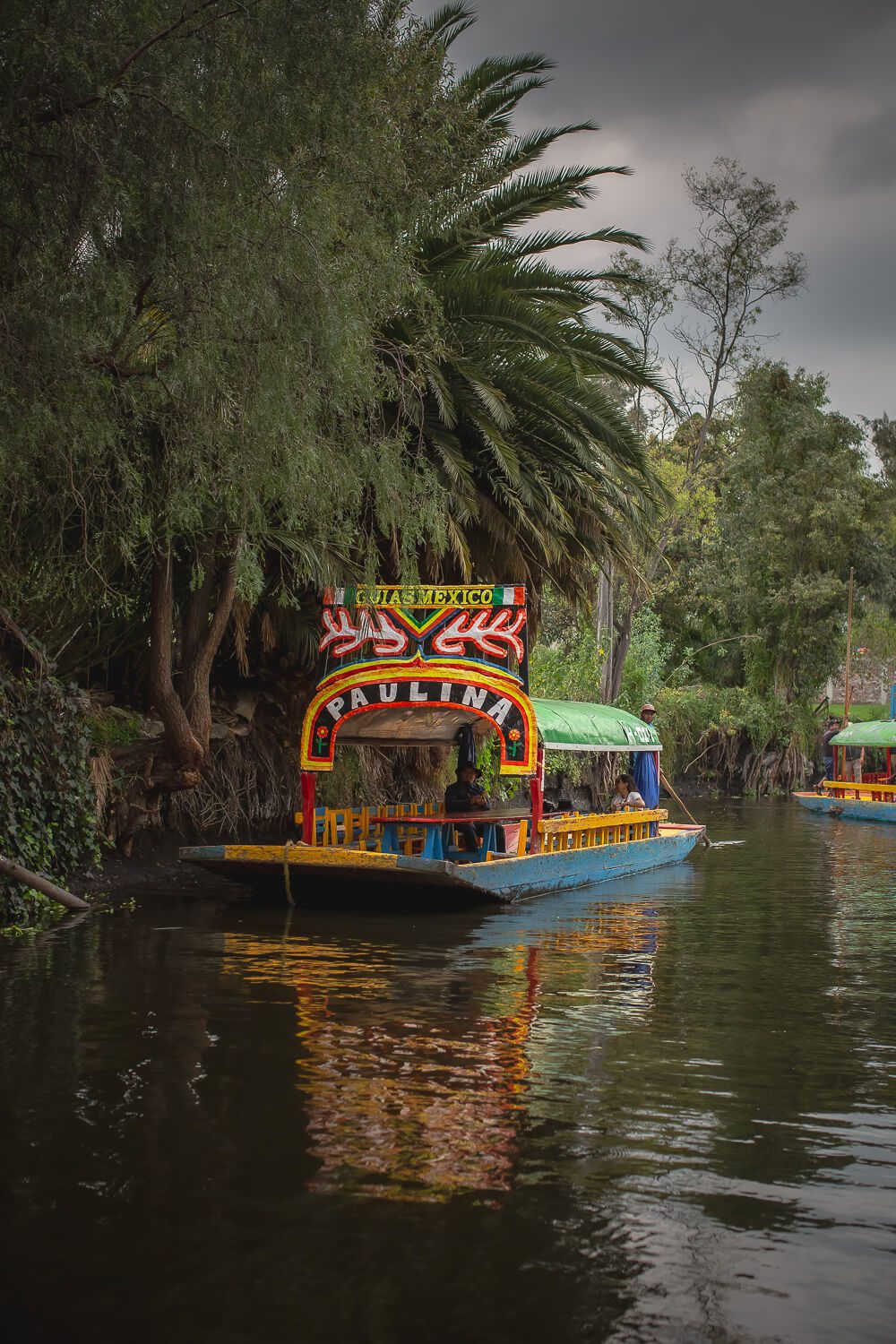 Xochimilco is a network of canals surrounded by beautiful gardens. Located at the Southern end of CDMX, visiting Xochimilco feels more like a day trip as it takes about an hour to reach via Uber or taxi from Central Mexico City.
Known for its colorful gondolas, float by 'bars' and mariachi bands, Xochimilco is a must see in Mexico City. I had the pleasure of experiencing Xochimilco on my birthday this year.
You can rent a private gondola or if you are traveling Mexico on a budget, you can pay for a seat on a shared boat and just enjoy the party. However you choose to experience Xochimilco, make sure you try polque and paying a mariachi band for a tune is 100% worth it. You can read my full Xochimilco experience here or better yet watch the vlog!
Another Mexico City attraction located in the historical center of Mexico City is Alameda Central Park. The park opened in 1952 and is considered to be one of the oldest public parks in the Americas.
Alameda Central was designed to provide a green space for the city and it has become one of the most popular parks in the city. It is known for its lush gardens, ornamental sculptures and monuments.
Located next to the Palacio de Bellas Artes, the park also serves as a venue for cultural events, such as musical performances, dances and art exhibitions. Whether you're here to enjoy the peaceful atmosphere, go for a jog or just to take in the scenery, this is a wonderful thing to do in Mexico City for the whole family.
The Witchcraft Market is one of the most unique things to do in Mexico City. Another attraction located in the historic center, the market is home to a variety of vendors selling herbs, potions, and occult items. Over 3,000 people visit the witchcraft market each day!
Not only is this a popular thing to do in Mexico City with tourists but locals come to this market daily in search of spiritual guidance. The items on sale range from spiritual remedies to charms and dream-catchers. The atmosphere in the market is mysterious and intriguing, making this a must visit experience.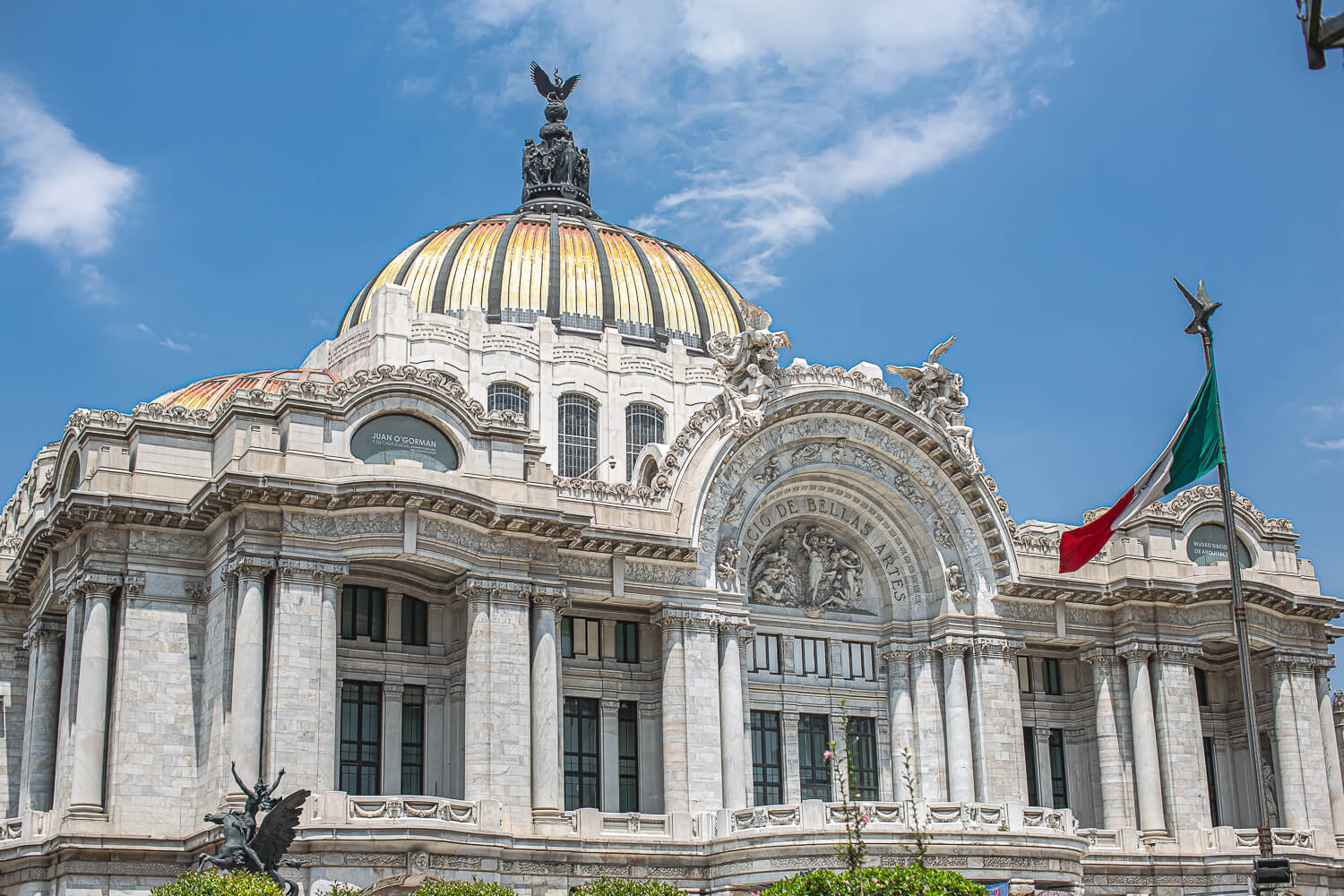 The Palacio de Bellas Artes or in English, Palace of Fine Arts, is an iconic cultural and architectural landmark in the city. This is one of the best things to see in Mexico City as the building is beautiful from the outside as well.
Originally built between 1904 and 1934, the palace is an impressive example of Art Nouveau and Neoclassical architecture. The museum is home to a large selection of contemporary and classic art. It also hosts plays, concerts, and other special events, This is a popular thing to do in Mexico City for both locals and tourists alike.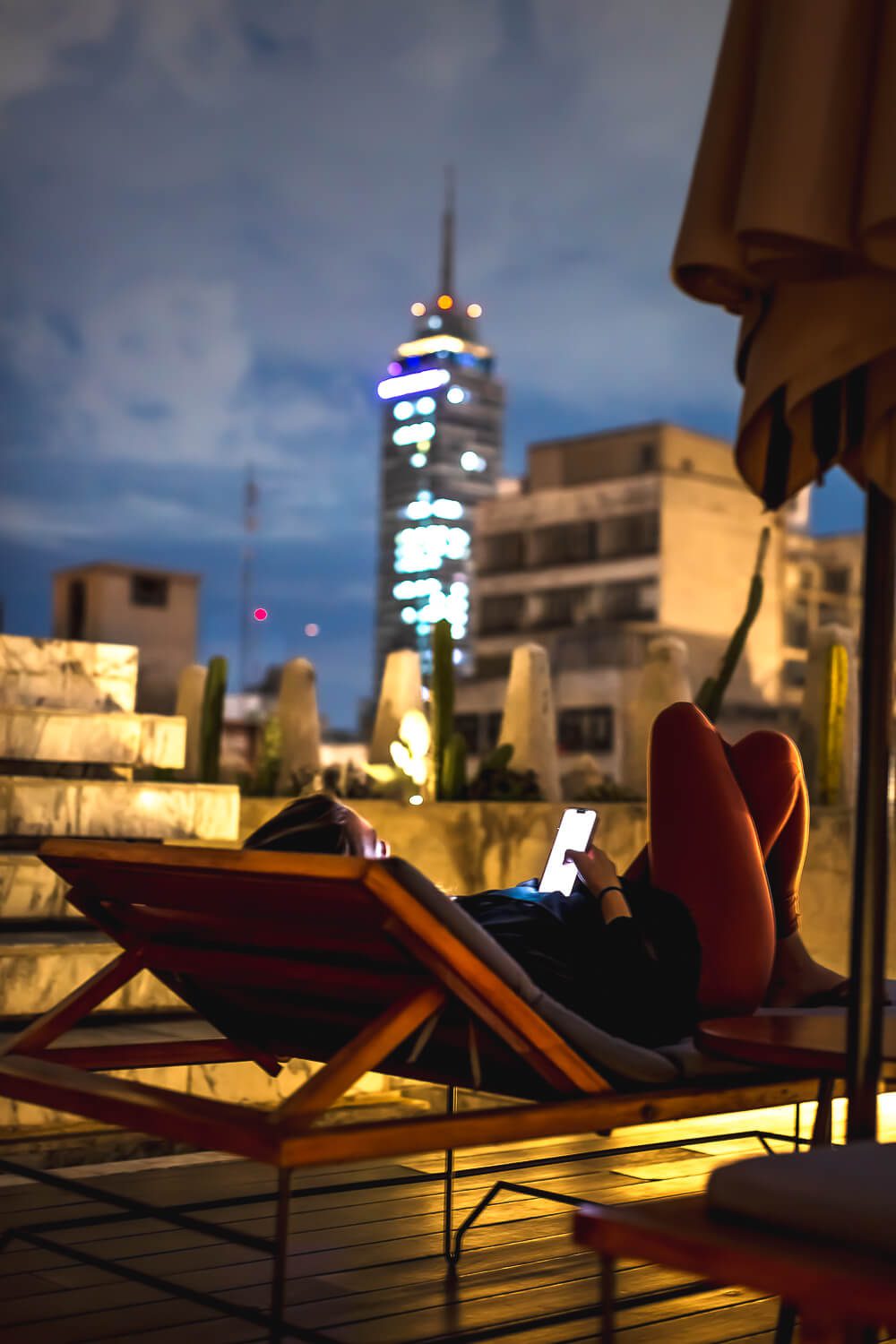 Torre Latinoamericana Observation Deck
The Torre Latinoamericana Observation Deck is one of Mexico City's most popular attractions. Located on the 44th floor of the iconic tower, the observation deck offers stunning views of the city, including the Historic Center, Chapultepec Park, and the nearby volcanoes.
You can't miss this tower at night as it lights up the city. This is a great spot to enjoy a sunset or just to take in the majestic Mexico City skyline. The deck also has a small museum and a snack bar, making it a great place to spend a few hours.
Want to listen to mariachi bands playing traditional Mexican songs as you explore a market? If you answered yes, Plaza Garibaldi is the place to be. This Mexico City attraction is home to several restaurants, bars and cantinas where you can enjoy delicious Mexican cuisine and cold beers.
During the day, the plaza is filled with life as locals and tourists alike come to enjoy the atmosphere and take in the sights and sounds of old Mexico. At night, the plaza comes alive with the sound of mariachi music, making it a great place to experience the culture and life of Mexico City.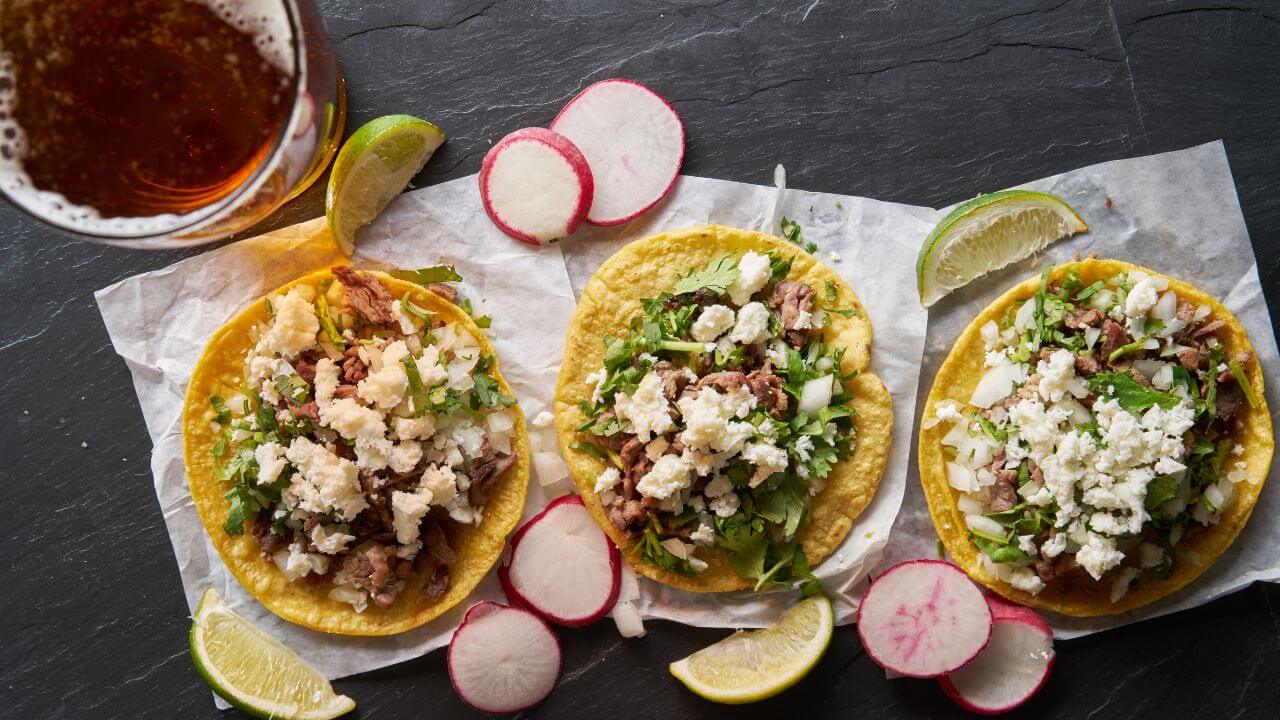 Did you even visit Mexico City if you didn't eat a few tacos? Tacos are an iconic part of Mexico City's culture and cuisine. There are countless taco stands and restaurants in the city offering up a diverse range of flavors.
From carne asada, to lengua de vac (cow tongue), tacos are a quintessential part of anyones trip to CDMX. I mean who doesn't love tacos!?
Travel Tip: Don't miss out on Los Cocuyos. They whip up some of the best street tacos that Mexico City has to offer.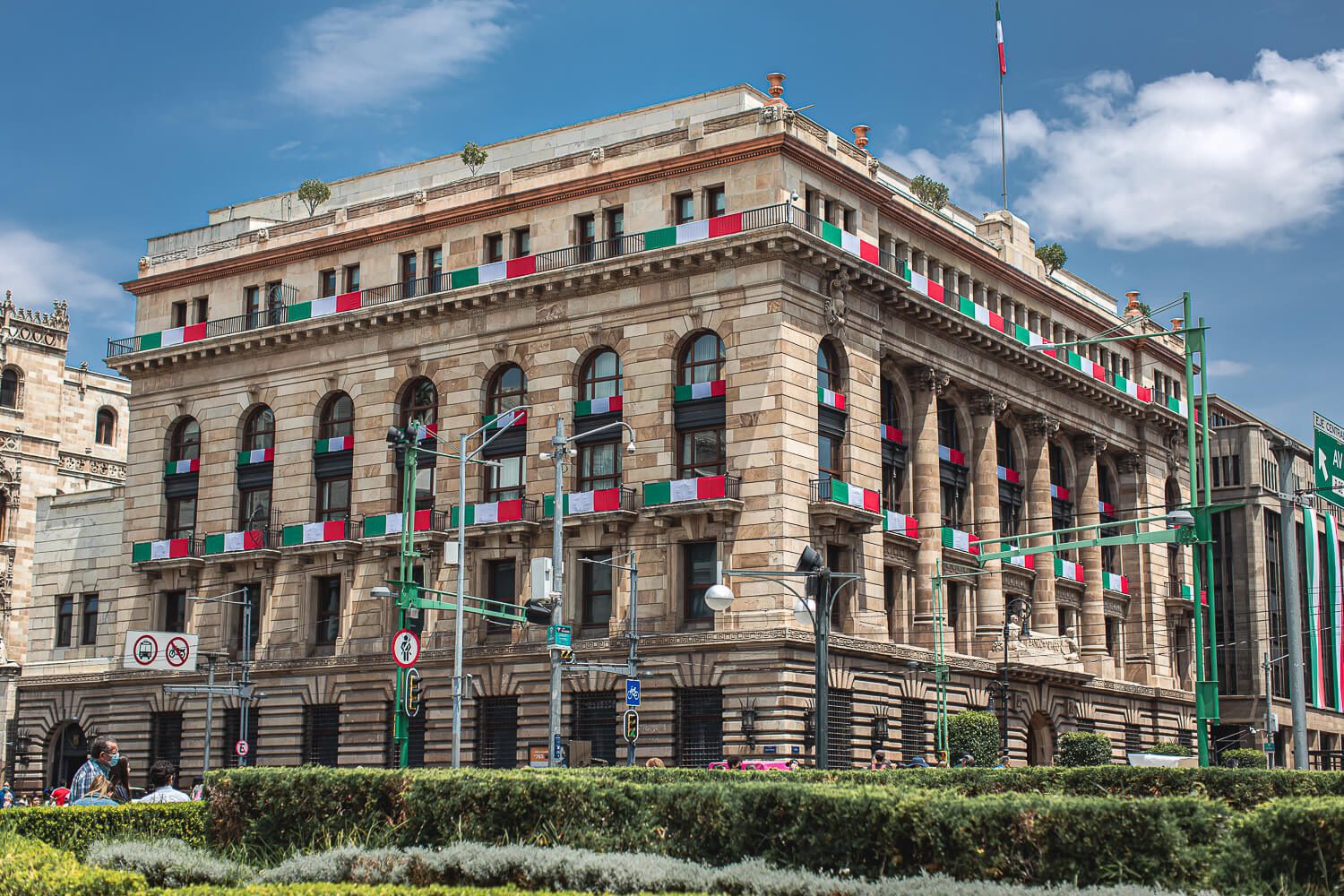 Roma and Condesa are two of the most popular districts in Mexico City and shouldn't be missed when exploring this electric metropolis. Located right next to each other, the districts are known for their vibrant and diverse nightlife, trendy restaurants and cafes and chic boutiques. If you are looking for interesting bars and clubs to visit in Mexico City…this is it.
Condesa is particularly known for its boutique hotels and is where to stay in CDMX if you're a young traveler looking to dance the night away at the clubs or a family looking for good food. On the other hand, Roma is known for its large parks and tree-lined streets, which are great for strolling and exploring the area.
The Grand Post Office is an iconic landmark located in the heart of the city. Built in the early 20th century, the building was designed in a neoclassical style and features ornate detailing. The interior of the building is equally impressive, with high ceilings, large windows and a grand staircase.
Visitors can take a tour of the post office to learn more about its history and architecture. Visit the Grand Post Office to see some of the best examples of Mexican architecture in the city.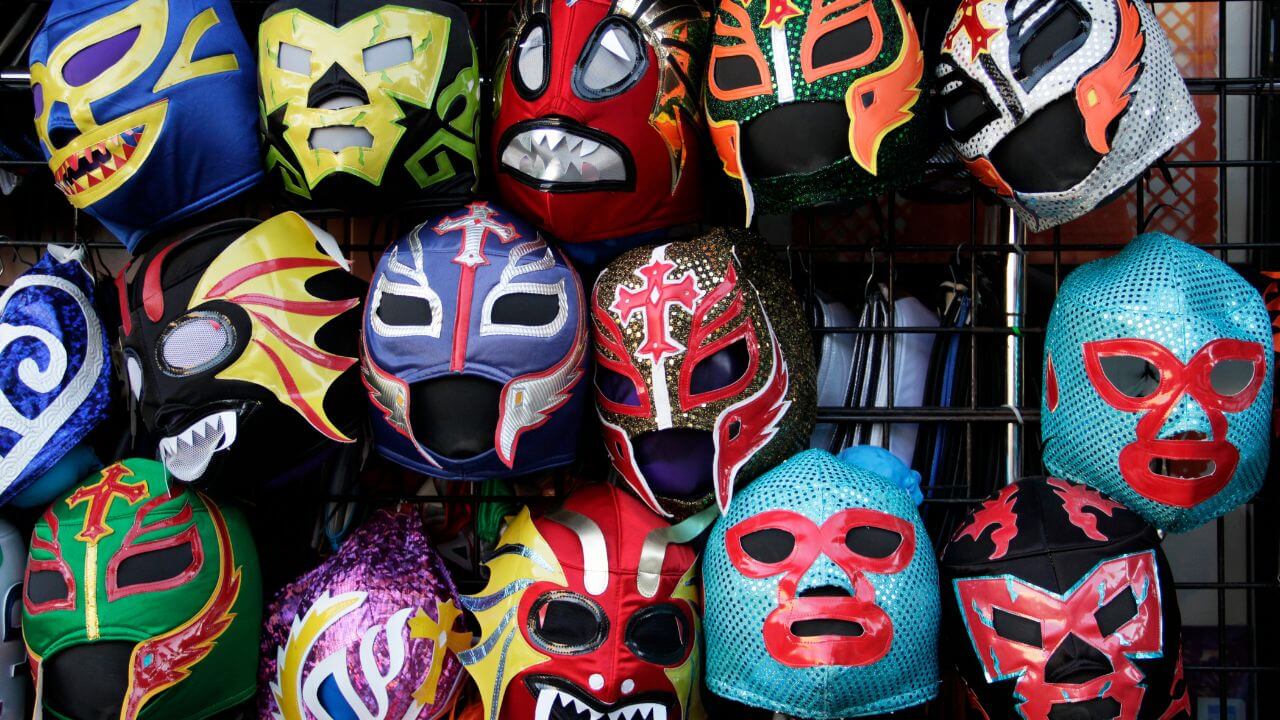 Watch a Lucha Libre Match
One of the coolest things to do in Mexico City is watching a Lucha Libre wrestling match. The wrestlers are colorful, wearing ornate masks and costumes and the atmosphere is electric.
The matches are fast, exciting and filled with plenty of drama. It's easy to see why Lucha Libre is so popular in Mexico. Don't miss out on this Mexico City activity.
Is it just me or do you love to visit Chinatown's in different cities? The Chinatown in Mexico City is a vibrant and bustling area of the city. It is one of the largest Chinatowns in Latin America and is home to numerous Chinese restaurants, shops, markets and cultural attractions.
Come hungry when you explore Chinatown as you can find a variety of Chinese food including dim sum, noodles and dumplings. There are many traditional Chinese stores where you can purchase herbs and spices, teas and traditional Chinese clothing.
There are many Chinese festivals throughout the year including the Chinese New Year which happens in January and the Dragon Boat Festival which usually happens in June. Enjoy Chinatown for its vibrant atmosphere and authentic Chinese culture in the heart of the city.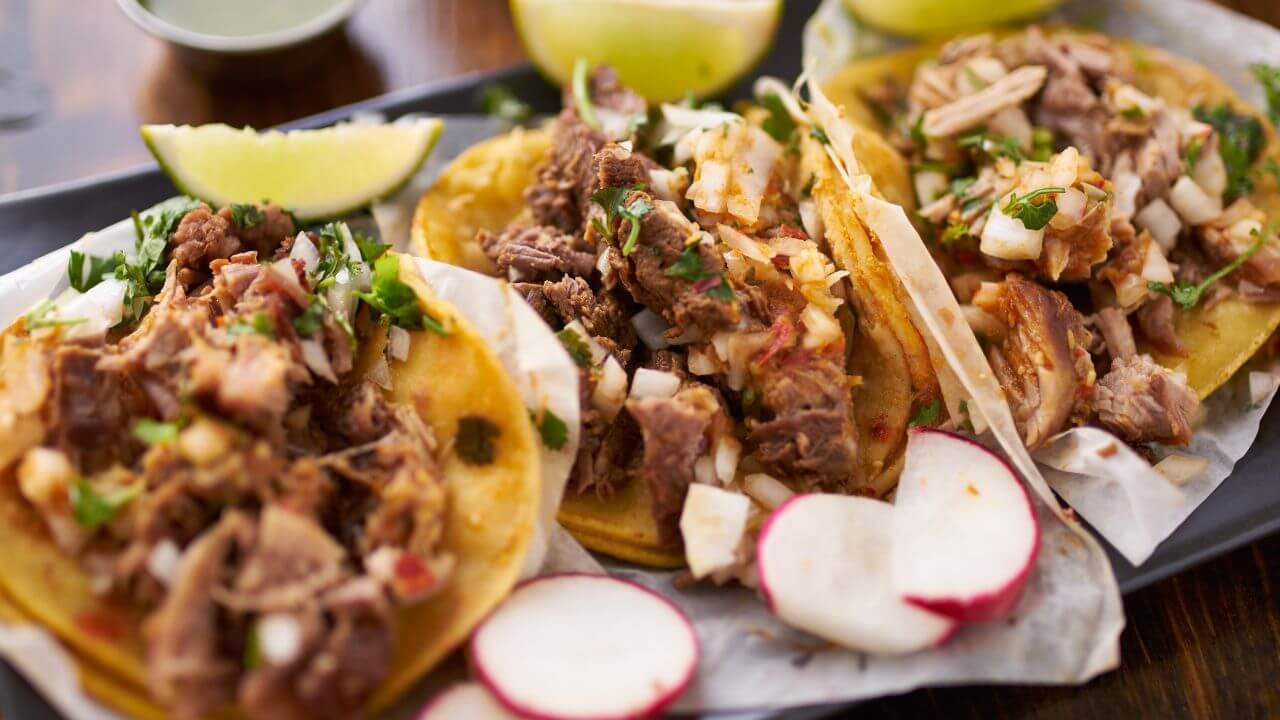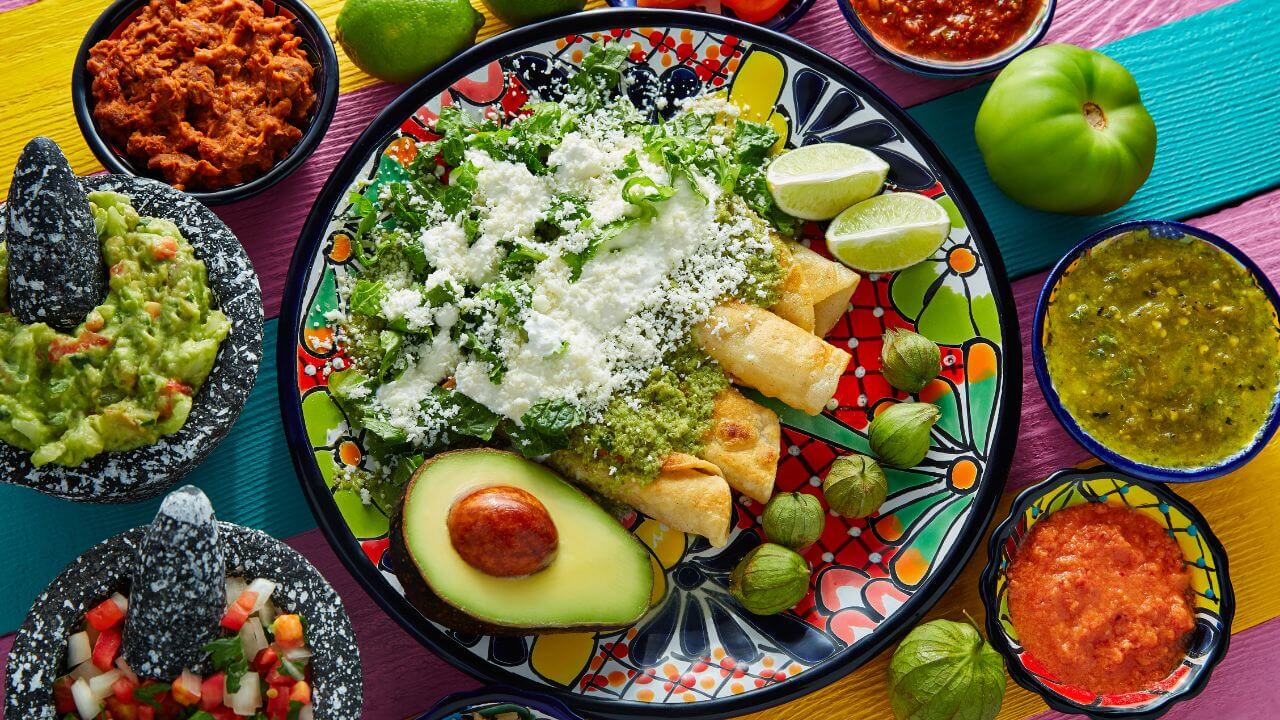 If you don't love food tours, we can't be friends. Taking a food tour in Mexico City is a tasty experience. From bustling street food markets to the high-end restaurants, you'll get a taste of the best Mexican cuisine that Mexico City has to offer.
With the help of a knowledgable guide, you'll explore the local flavors and traditions of the city, as well as learn about the history and culture of the area. Sample dishes like tacos, quesadillas and tamales. Let us not forget about the margaritas and mezcal.
Mexico City is known for its museums and the Anthropology Museum in Mexico City is one of the most important and interesting museums in the world. Located in the city's historic center, the museum contains an immense collection of artifacts, art and sculptures from Mexico's ancient cultures.
Its permanent exhibits include artifacts from the Olmec, Maya, Aztec and Toltec civilizations. As well as more recent pre-Columbian cultures. The museum also houses an impressive collection of Mexican folk art like masks, pottery, jewelry and textiles. Go to the Anthropology Museum to learn about the country's rich cultural heritage.
The Museo Frida Kahlo is one of the most popular things to do in Mexico City and a must see destination for any art lover. Located in the iconic Blue House, the museum was once the home of the famous Mexican painter Frida Kahlo.
At the museum you can explore the vibrant colors and unique expressions of Kahlo's artwork, as well as the gardens and artifacts that she collected over the years. With its collection of Kahlo's paintings and personal items, the Frida Kahlo Museum is a living testament to Kahlo's lasting legacy.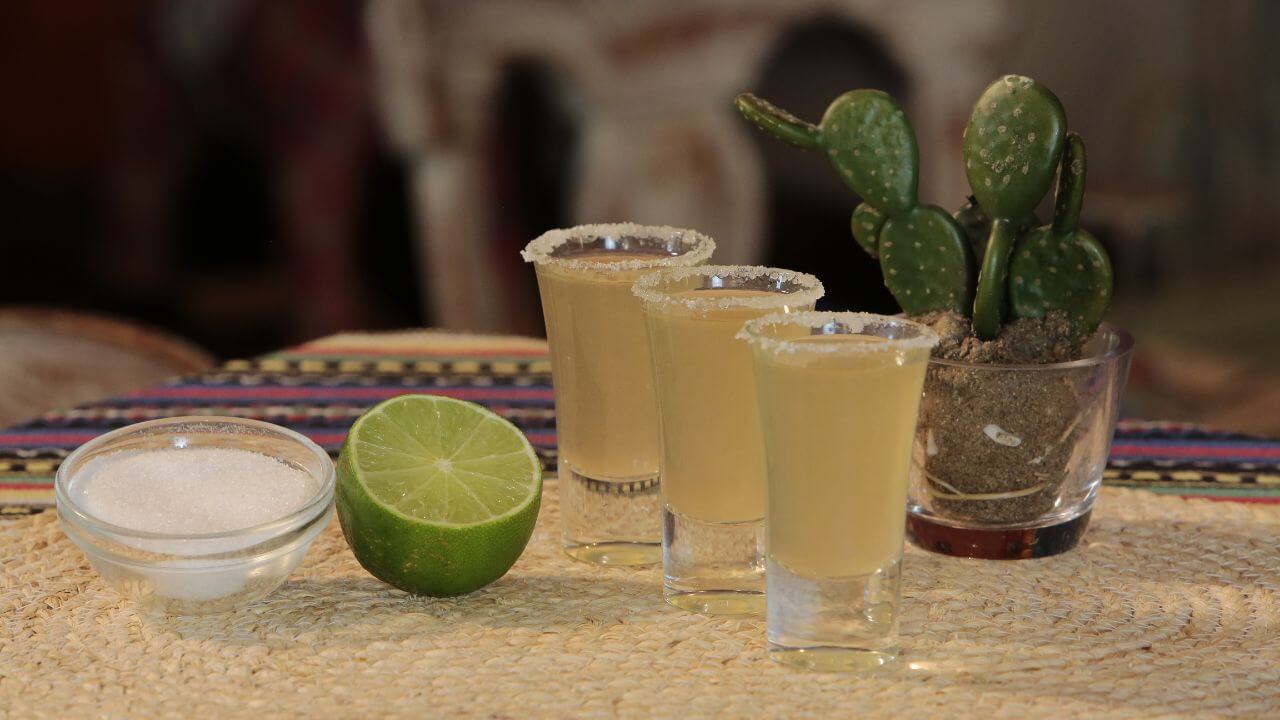 What better place to experience the flavors of Tequila and Mezcal than Mexico City? Tequila and mezcal are two traditional Mexican spirits that have been around for centuries.
Tequila is made from the agave plant and is often served as a shot or used in classic cocktails such as the margarita. Mezcal is made from the agave plant as well but is made in a different way which results in a smokier flavor.
Mexico City has a rich selection of tequila and mezcal bars and restaurants. Enjoy a night out sampling the various styles of tequila and mezcal or better yet, go on a tasting tour.
If you love hiking and nature then you'll love the Desierto de los Leones or Desert of Lions in English. The Desierto de los Leones is a natural reserve located in the western part of Mexico City and one of the main attractions in the capital.
The reserve is a home to a wide variety of flora and fauna and is known for its unique landscapes. It's also home to a slew of birds, mammals, reptiles and amphibians.
Here you can explore a number of archaeological sites like the ruins of an old monastery and the remains of a Pre-Columbian settlement. Come here to escape the bustle of the city and enjoy the peace and quiet of nature.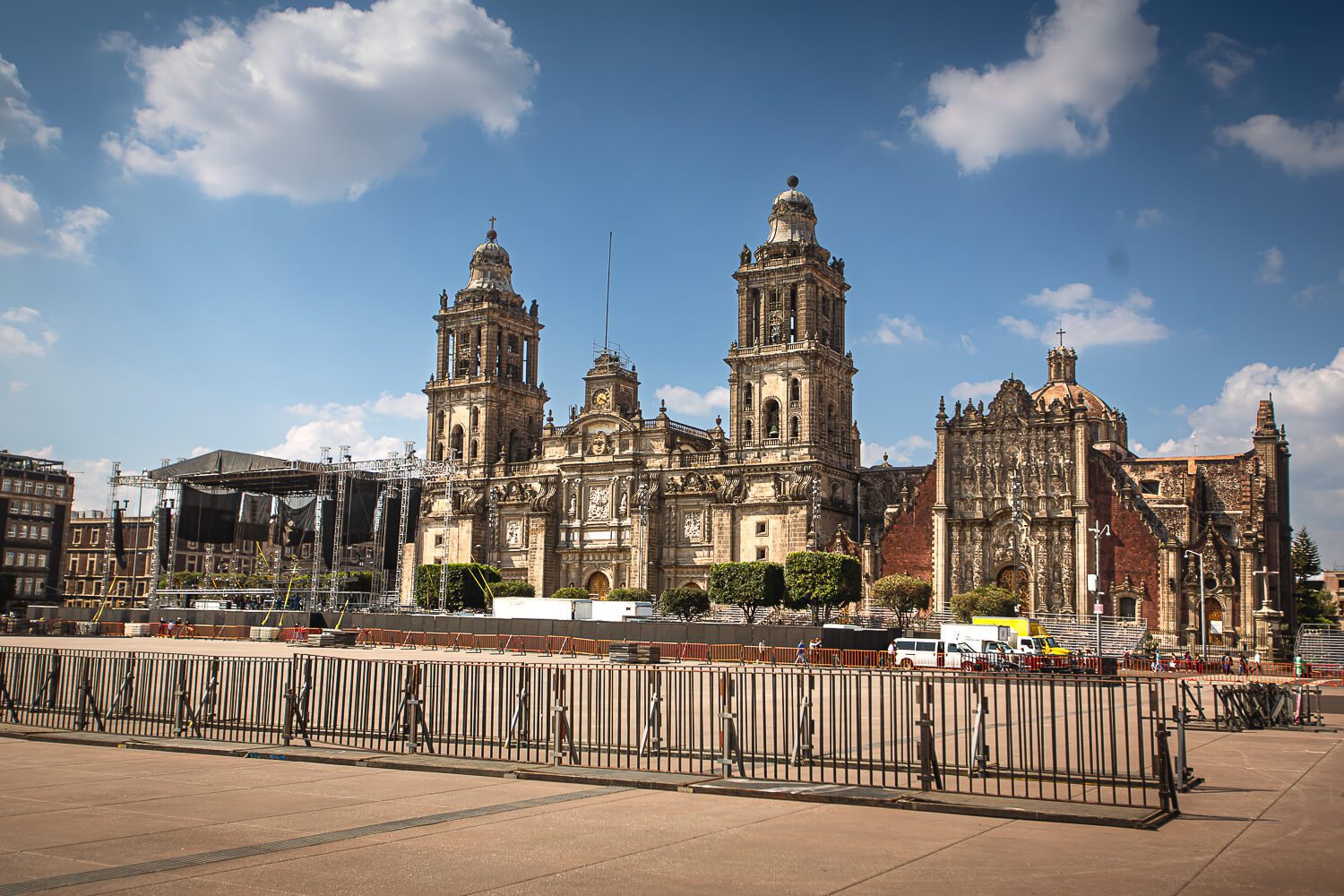 The Metropolitan Cathedral is a stunning example of Spanish Baroque architecture. Located next to the National Palace in the centro historico, the church is an impressive site.
It is as stunning inside the cathedral as it is on the outside. It is free to enter and it houses the remains of several Mexican presidents and many important religious artifacts. The Metropolitan Cathedral is not to be missed when exploring Mexico City.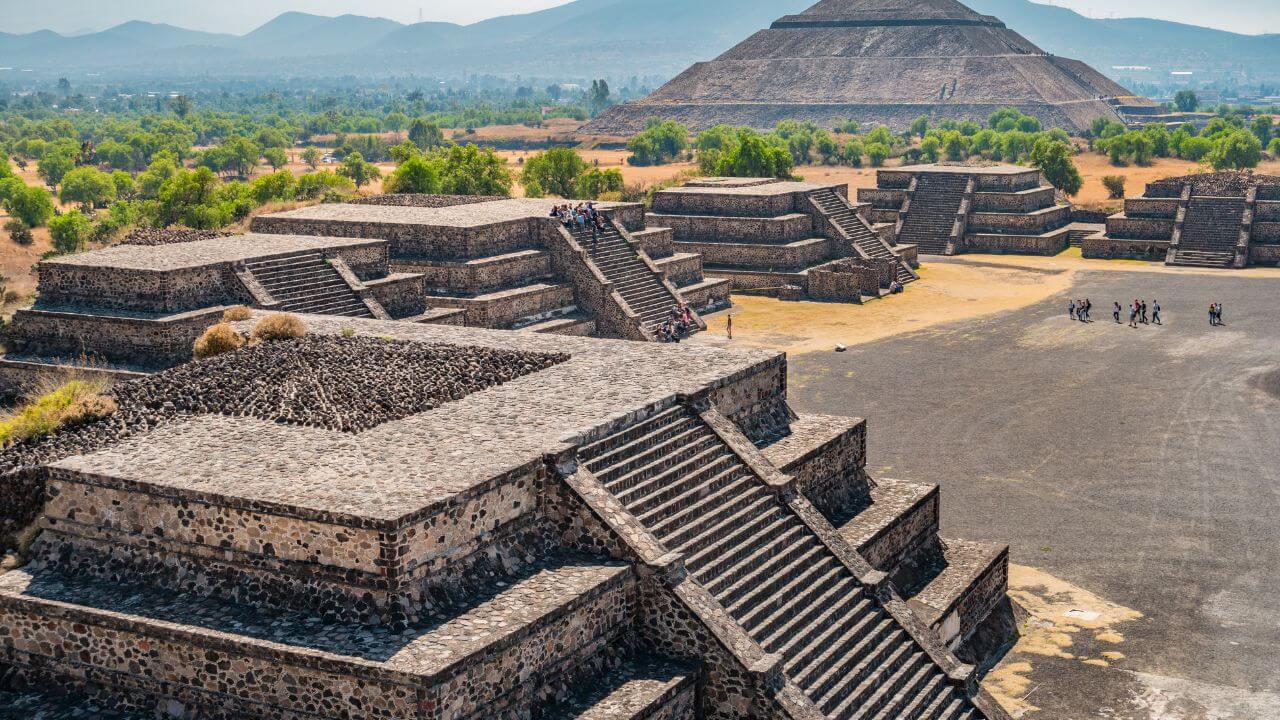 Although not technically in CDMX, I couldn't make a best things to do in Mexico City list without including Teotihuacan. Teotihuacan is an ancient city and archeological site that dates back to the pre-Columbian period. It was once one of the largest cities in the world and is still renowned for its immense size and influence on the Mesoamerican culture.
The city was built around 200 BC and is located about 25 miles northeast of the city. In its heyday, it was home to some 200,000 people, making it one of the largest cities in the world at the time. It is known for its iconic Pyramid of the Sun, the Pyramid of the Moon and Aenue of the Dead. In 1987, it was declared a UNESCO world heritage site.
Visiting Teotihuacan is one of the best day trips from Mexico City. You can experience Teotihuacan on a tour and if you're really looking for an adventure, you can book a hot air balloon tour over the pyramids!
*Full disclosure, I haven't experienced a balloon ride over Teotihuacan but I went on a hot air balloon ride in Cappadocia, Turkey and I'm now slightly obsessed over hot air balloons. I most definitely have added this to my bucket list though!
Do you have any favorite things to do in Mexico City? Let me know in the comments below ↓
Mexico City Travel Guides ↓
Enjoy this Post?!?! Pin in for Later ↓