Prizren is a charming city brimming with centuries-old Ottoman architecture, cobblestone streets and a bustling old bazaar. There are plenty of things to do in Prizren, that will take travelers on a unique journey through the country's culture, natural beauty and turbulent past.
Prizren is considered by many to be the most beautiful city in Kosovo. Located at the foothills of the Sharr Mountains, Prizren boasts stunning landscapes, with hiking and skiing opportunities nearby for the outdoor lovers.
The city's most iconic landmark, the Prizren Fortress, sits atop the hill, offering panoramic views of the entire city. Strolling through the narrow streets, you'll be greeted by impressive mosques and ancient churches.
Is Prizren worth visiting? In this article, I'll go over the best things to do in Prizren, list any tips for traveling Kosovo and talk about onward travel from Prizren.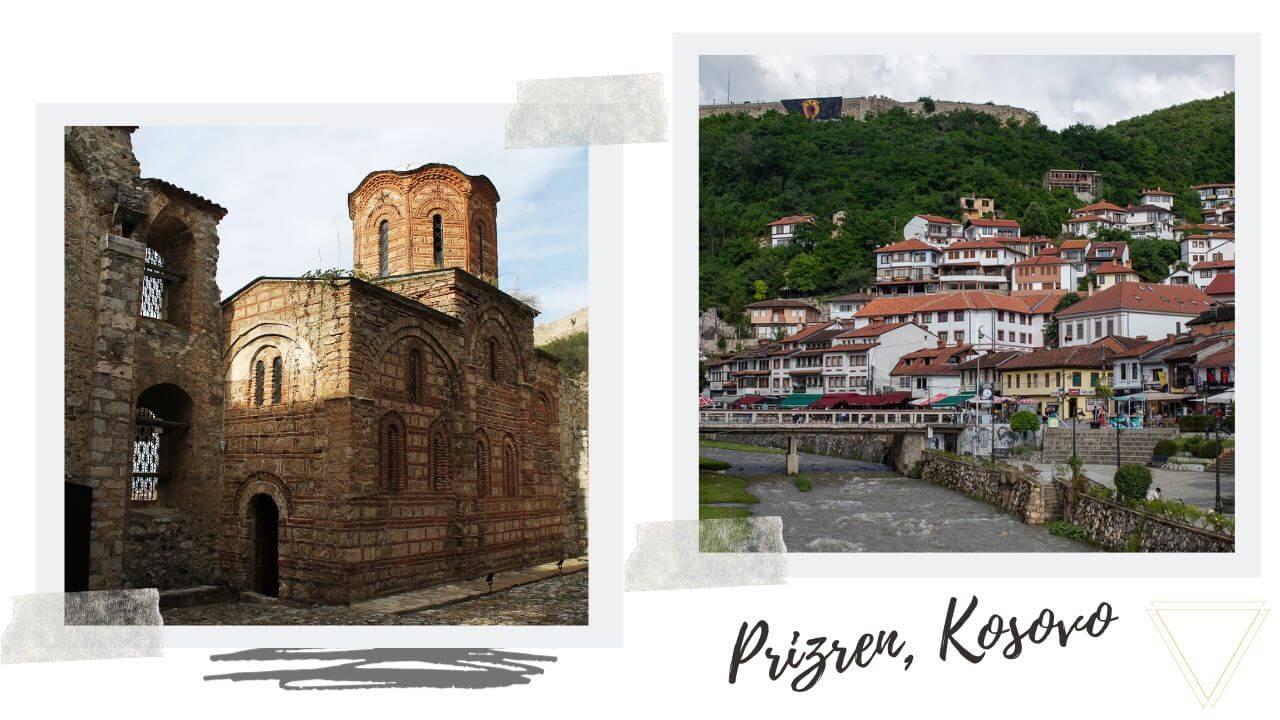 For full transparency, I have sprinkled some affiliate links in this post.  As an Amazon Associate I earn from qualifying purchases that gives me a small commission at no extra cost to you if you decided to make a purchase.  As always, I would never recommend a product or service that I didn't truely believe in.  All proceeds go to keep Jess traveling and coffee ☕️.  I thank you in advance.
Below I have a listed the best things to do in Prizren for easy viewing. If you'd like more information on a certain activity, click on the blue links below for more details of that specific thing to do in Prizren.
Hike to the Top of Prizren Fortress
Sinan Pasha Mosque
Photo Op in Front of the Old Stone Bridge
St. George Catherdral
Our Lady of Ljevis
Relax Underneath Prizren's 400 Year Old Tree
Albanian League of Prizren
Try Boza
Dokufest film festival in August
Hike in the Sharr Mountains National Park
Mirusha Falls
Day Trip to Visoki Decani Monastery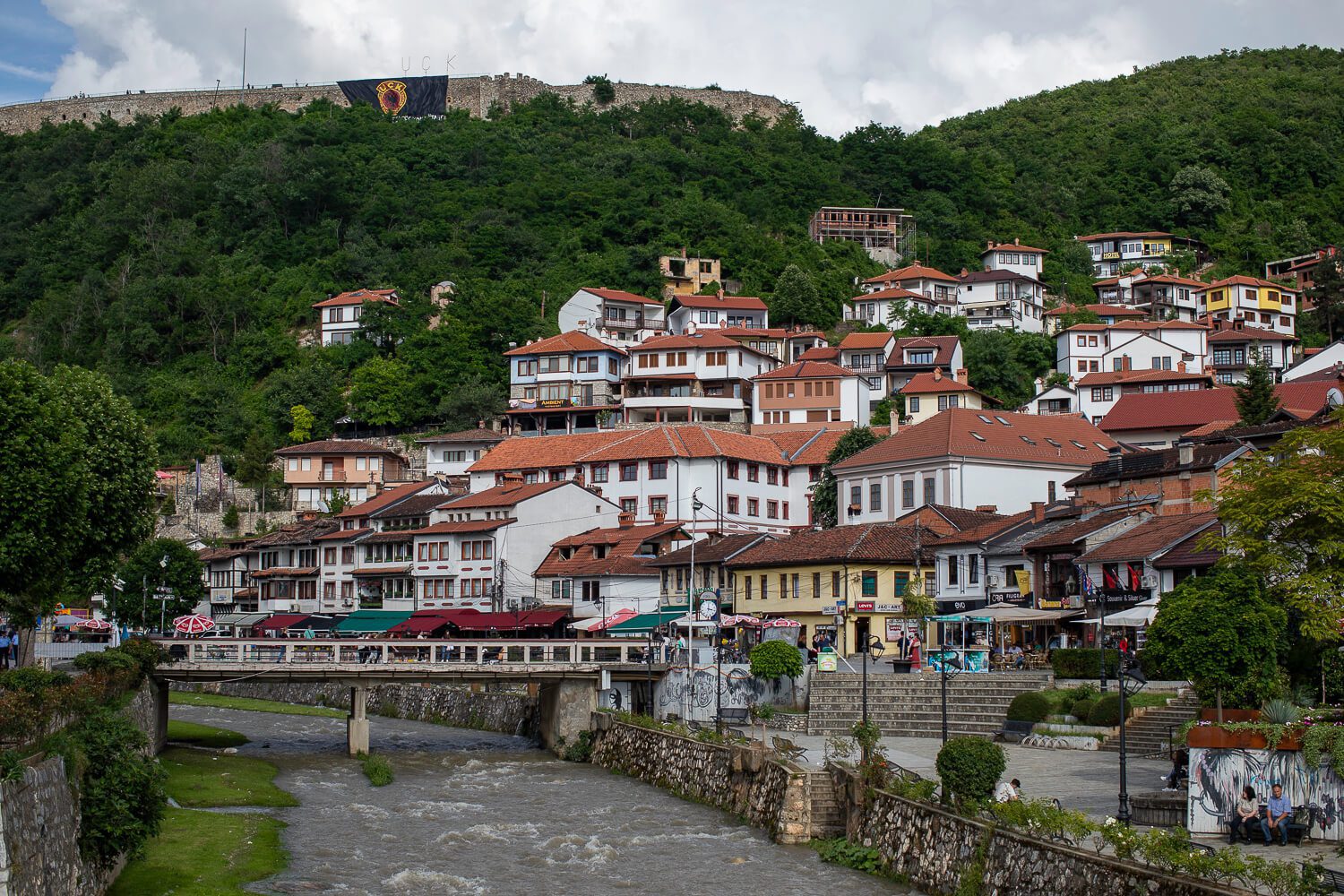 Kosovo, what a unique, historic and welcoming country. What it lacks in size, it makes up for in controversy. Before we get started with the best things to do in Prizren, I want to give a few quick facts about Kosovo.
90% of people in Kosovo are Muslim.
Kosovo declared independence from Serbia in 2008.
Pristina is the capital of Kosovo and largest city in the country.
The official languages of Kosovo are Albanian and Serbian.
Kosovo has a population of around 1.8 million people.
The country has a 40% unemployment rate.
The official currency of Kosovo is the Euro, although it is not a member of the European Union.
Kosovo is recognized as an independent country by over 100 United Nations member states.
You can't enter Kosovo from Serbia, you must enter another first country and then Kosovo.
Things to do in Prizren, Kosovo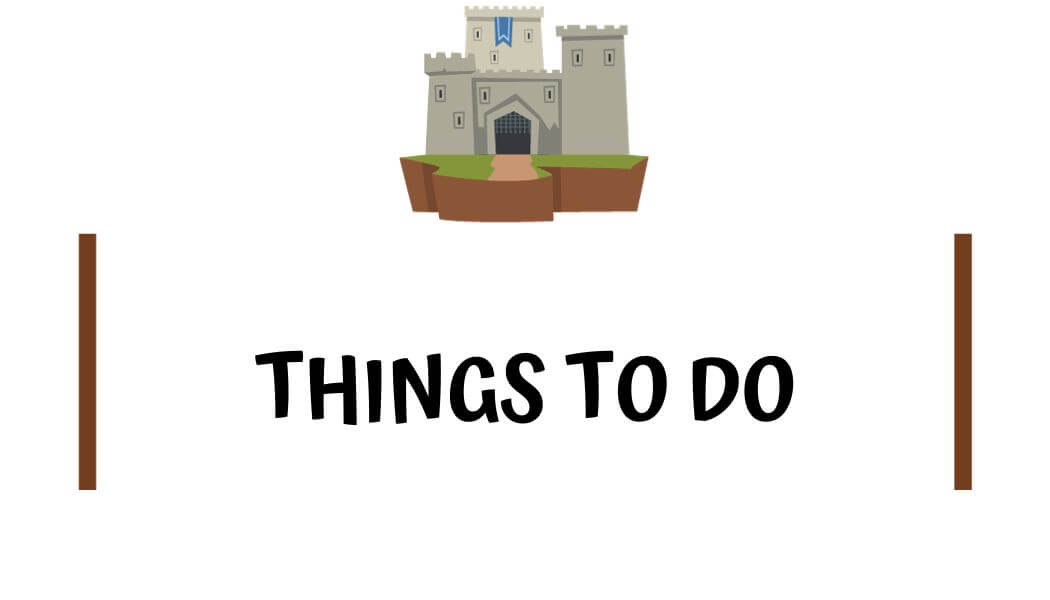 Hike to the Top of Prizren Fortress
Hiking up to the fortress at sunset is one of the best things to do in Prizren. Perched on a hill overlooking the city, this impressive fortress dates back to the Byzantine era and offers breathtaking views of the surrounding landscape.
As you explore its ancient walls and hidden corners, you can't help but be enchanted by the sense of grandeur that the fortress exudes. The fortress also hosts various cultural events and exhibitions that shed light on the region's heritage.
Don't forget to stop at the Church of Savior which is located on the hill covered with greenery on your way up.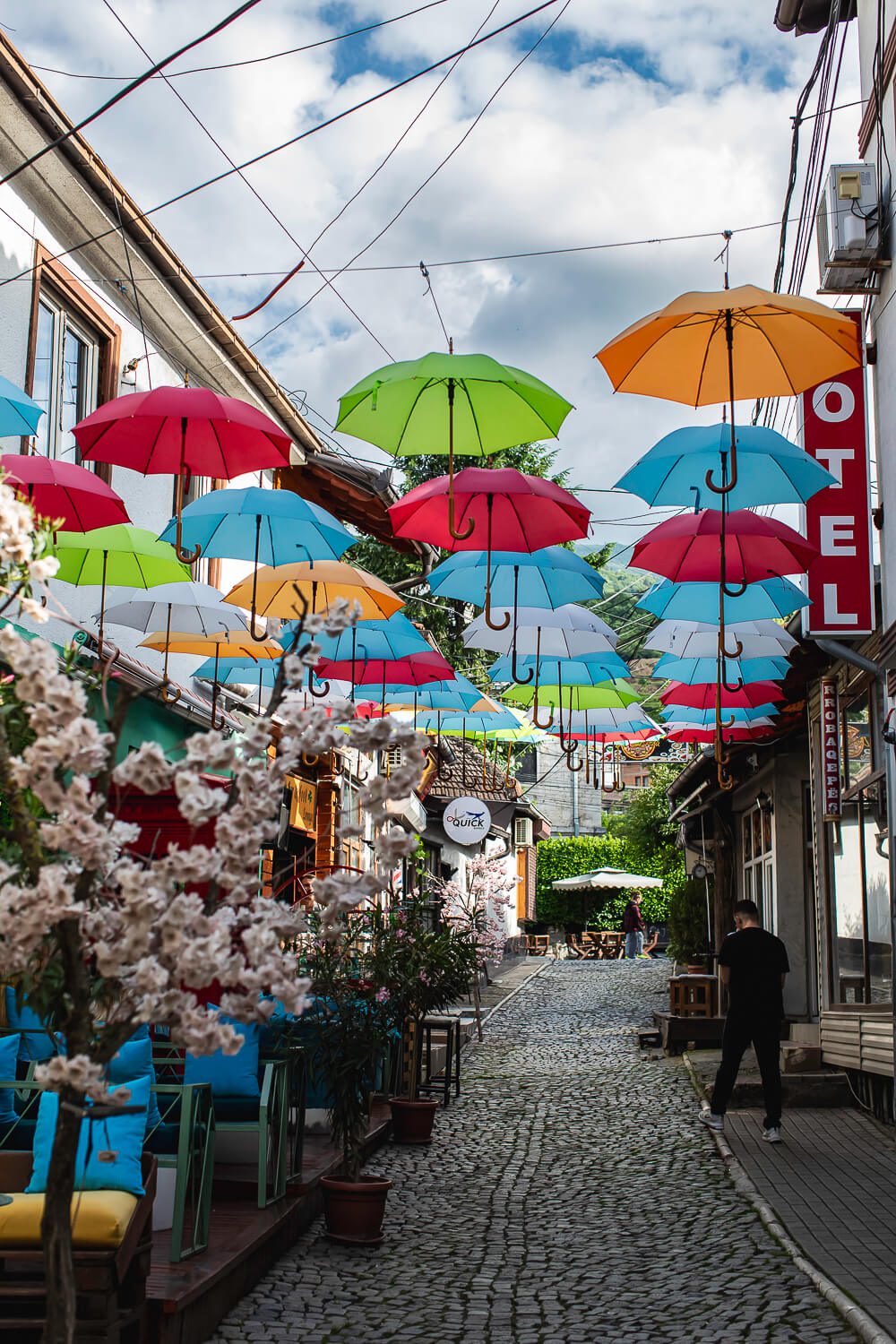 The Old Town is one of the best places to visit in Prizren. As you wander through its narrow streets, you'll be immersed in history and culture. The ancient Ottoman architecture stands tall, adorned with colorful facades, while the cobblestone pathways guide you towards hidden gems.
The scent of traditional dishes fills the air, leading you to cozy cafes and restaurants, where you can try a local dish. Old Town, a place where centuries-old-traditions and modern life intertwine.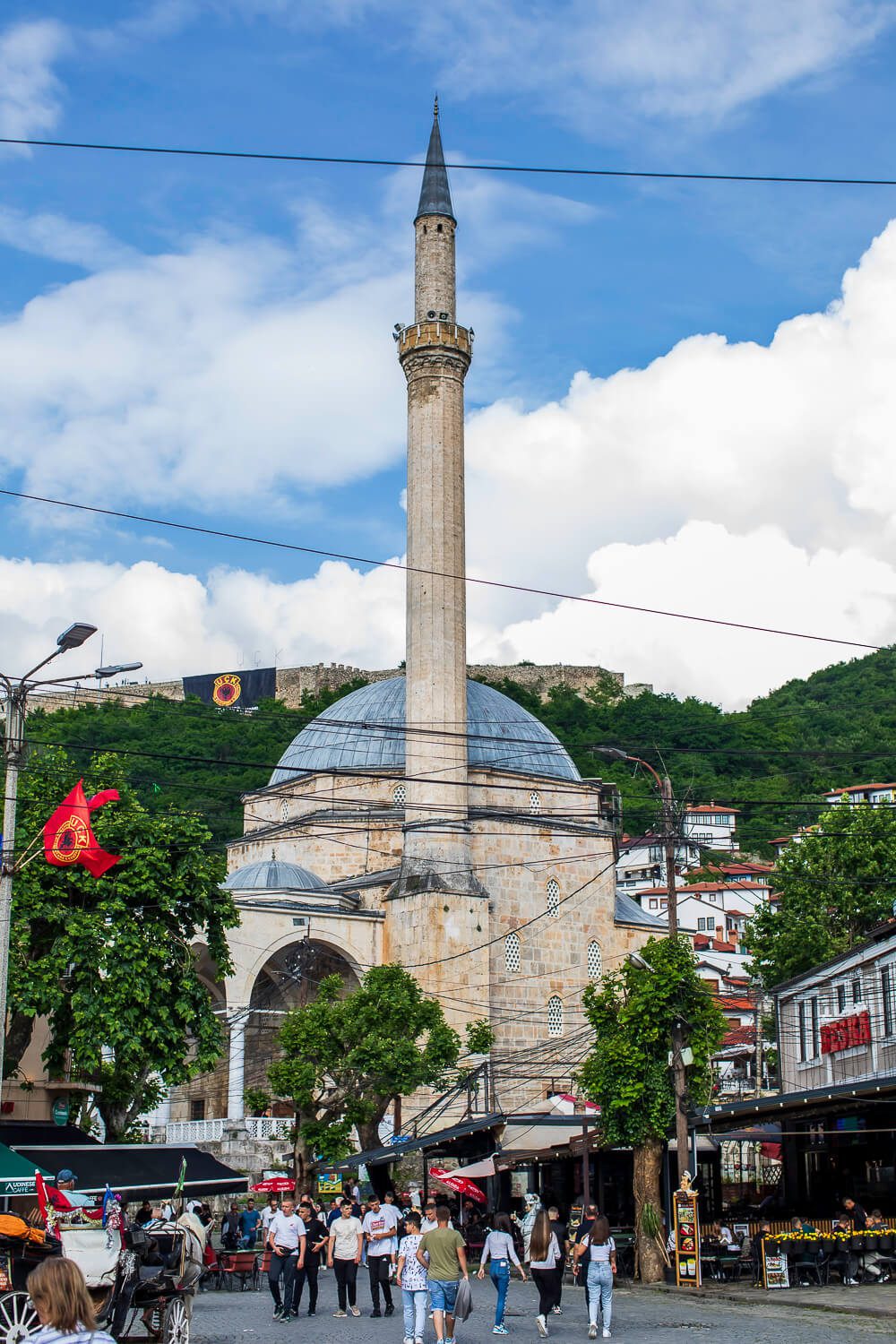 The Sinan Pasha Mosque is the main and biggest mosque in town. Built in the 17th century, this architectural masterpiece showcases the rich history and grandeur of the Ottoman Empire. Its elegant dome, sturdy minaret and intricate details stand out in Prizren.
The beautifully designed interior, adds to the mosque's spiritual ambiance. Whether you are a history enthusiast or a curious traveler, visiting the Sinan Pasha Mosque should be high on your things to do in Prizren must see list.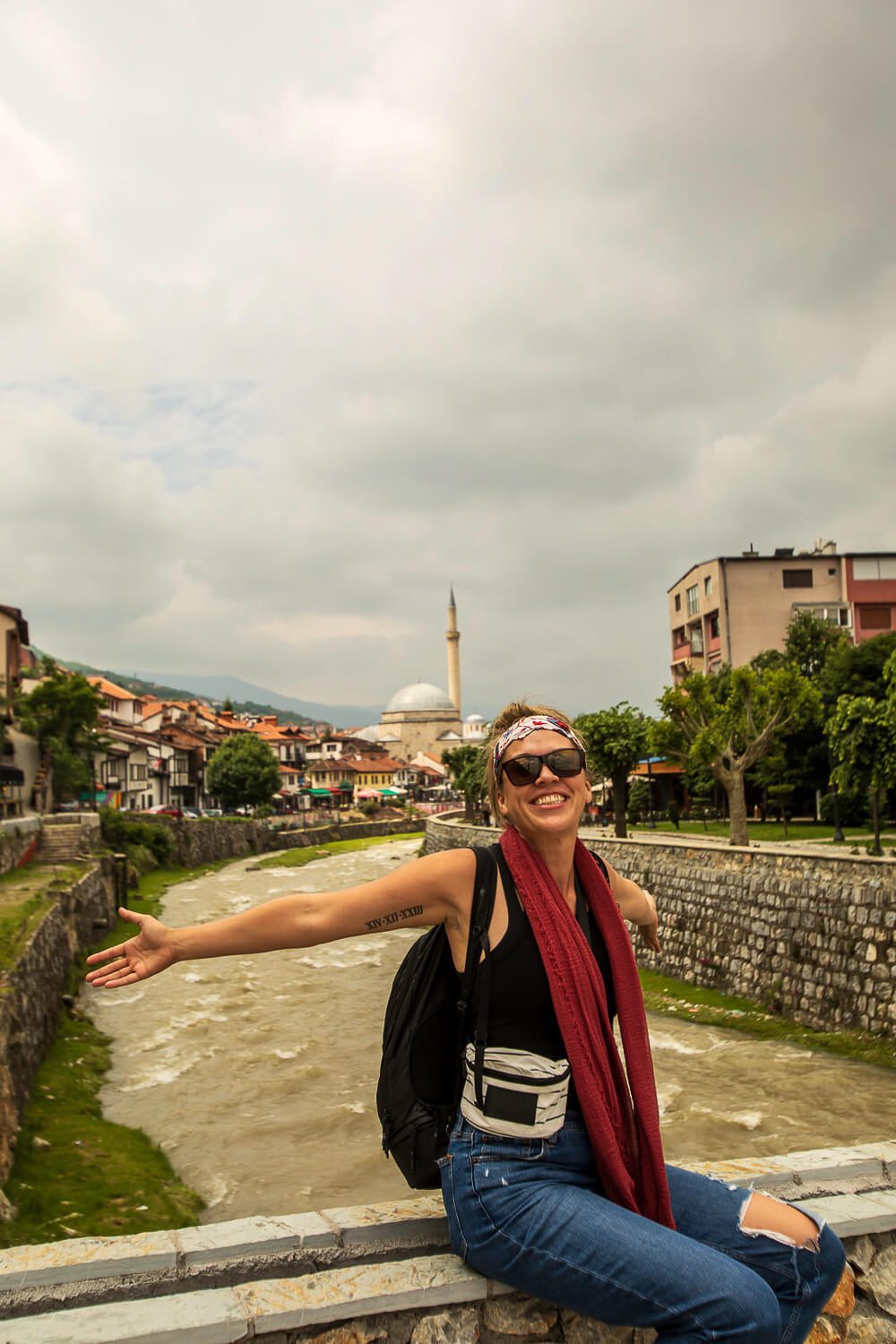 Photo Op in Front of the Old Stone Bridge
The Old Stone Bridge is a top sight in Prizren and most known attraction. Dating back to the 16th century, this Ottoman-era stone bridge is a testament of the craftsmanship of the era.
Spanning the shimmering waters of the Lumbardhi River, the bridge offers a stunning view of the city and is one of the best places for a photo op. The Old Stone Bridge is a must see in Prizren.
The Church of St. George is a significant religious landmark. This medieval church, dating back to the 15th century, stands as one of the oldest and best-preserved churches in the city. Adorned with intricate frescoes, St. George Church has withstood the test of time, surviving various conflicts and restorations.
Our Lady of Ljevis is a 14th-century Serbian Orthodox church, part of the UNESCO-listed Meidevial Monuments in Kosovo complex, suffered severe damage during city riots and has yet to be restored.
While visits are exclusively available by appointment, the church's exterior can still be admired through the presence of barbed wire. For the most magnificent views, scaling the watchtower is recommended.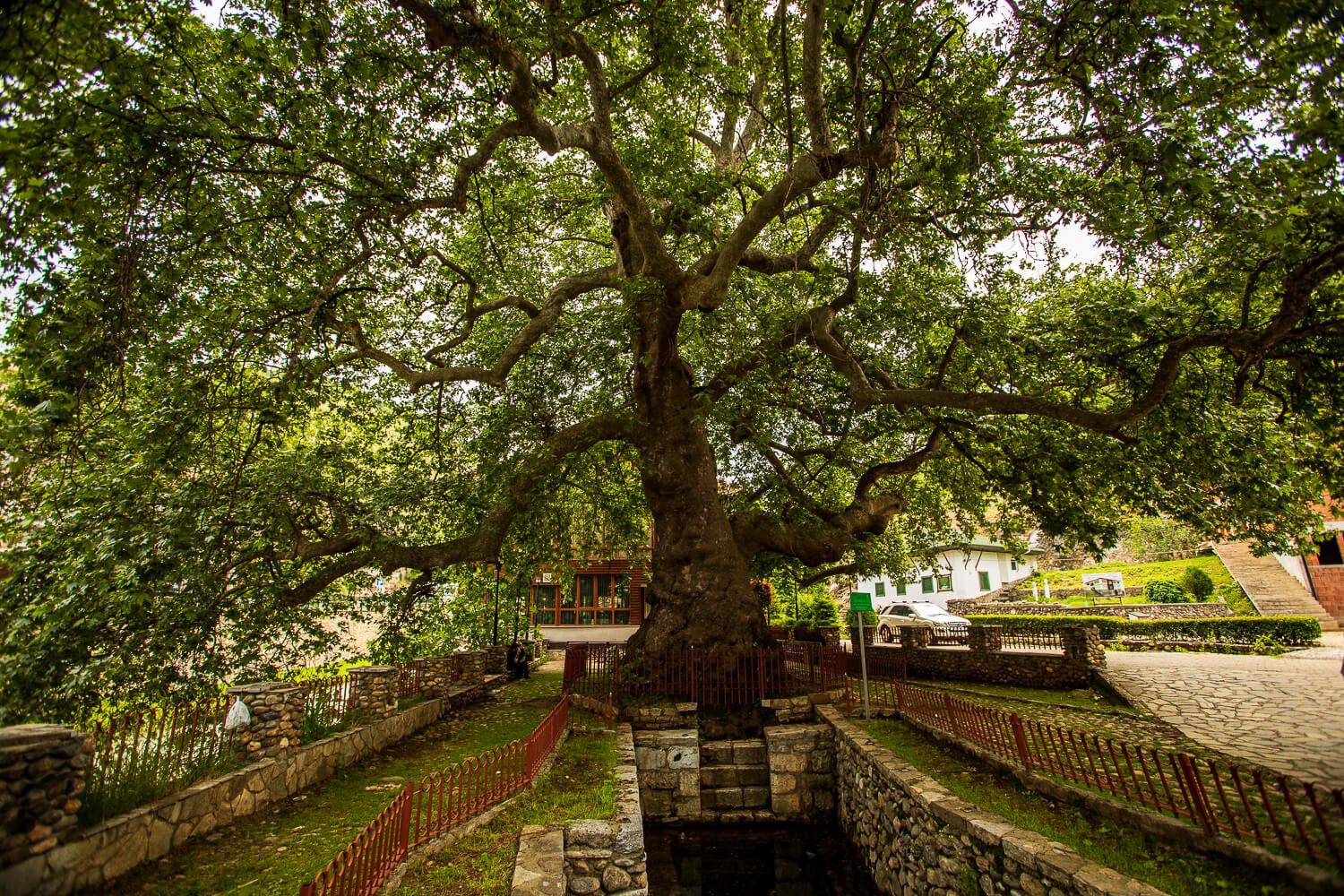 Relax Underneath 400 Year Old Tree in Prizren
A visit to Prizren can't be complete without a visit to Rrapi I Marashit. Rrapi I Marashit or Trungu I rrapit is a natural monument. This 400 year old tree is protected by law and has been around since the Ottomans.
There were a couple stray dogs taking a nap under the tree when we were there. It was a refreshing respite on a hot summer day. Make sure not to miss out on this thing to do in Prizren.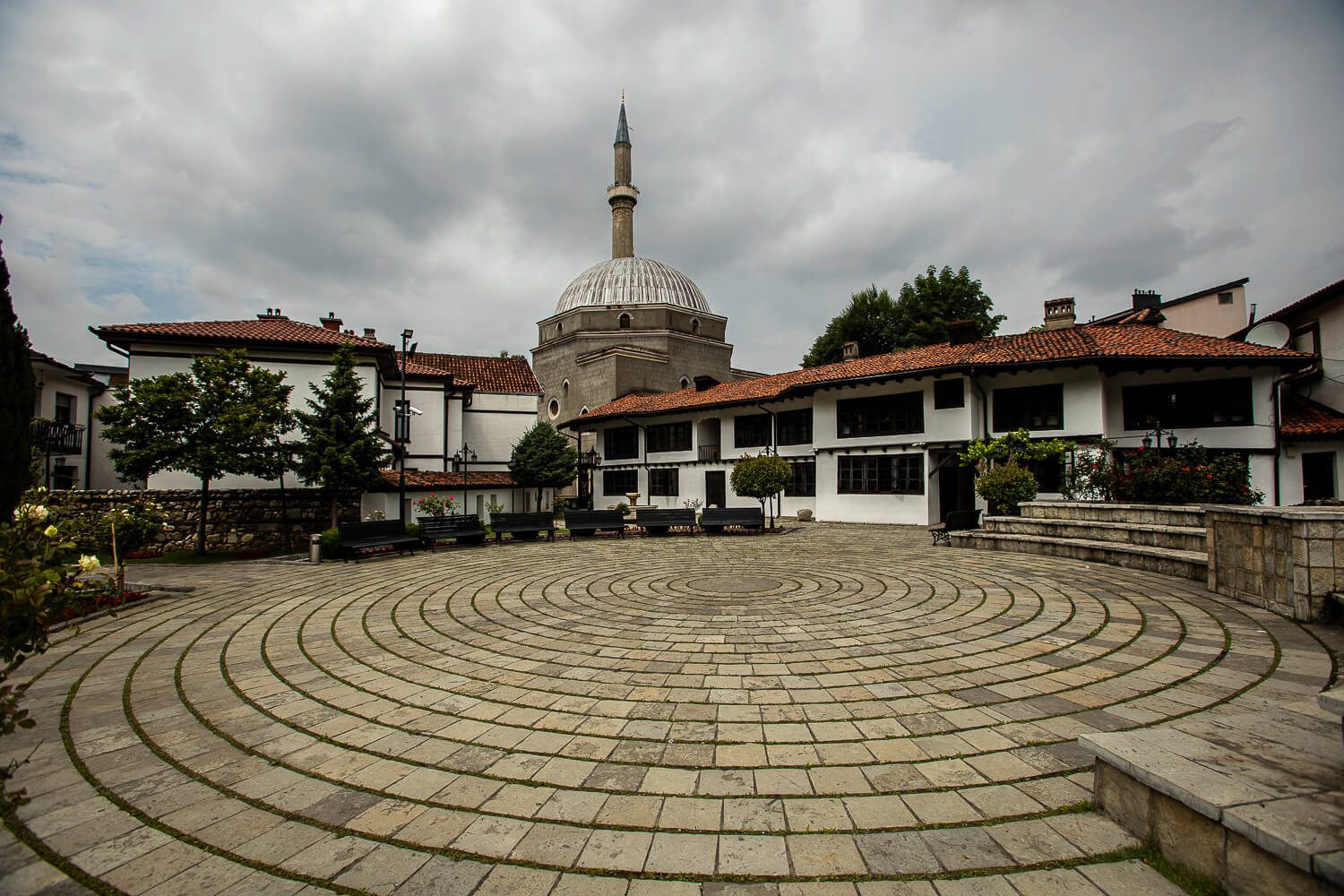 Albanian League of Prizren
The Albanian League of Prizren is a wonderful attraction in Prizren that offers an insightful understanding of Albanian history and speaks of Ottoman time and the Albanian resistance. Located walking distance from Old Town, this historical site immerses visitors in the significant events that unfolded during the late 19th century.
Stepping inside the league's building, one can feel the spirit of unity and resilience that characterized the Albanian people's struggle for self-determination. The exhibits and artifacts on display shed light on the league's efforts to preserve the Albanian cultural and linguistic identity.
This includes famous artwork, clothing and houseware used back in the day. The Albanian League of Prizren is a must-visit destination for anyone interested in delving into the rich tapestry of Albanian heritage.
One of the most unique things to do in Prizren is to try boza. Boza is a hearty drink that originated in Persia. The thick and creamy beverage has a slightly sour and sweet, yeasty flavor.
At first sip, the distinctive taste of fermented grains, will dance on your tongue. From what I understand, it's an acquired taste. But the locals praise it and it's a must do when visiting Kosovo.
Attend the Dokufest Film Festival in August
If you are traveling to Kosovo during the summer, specifically August, don't miss out of the Dokufest Film Festival. This is a festival that celebrates the art of documentary filmmaking.
This internationally renowned festival attracts filmmakers, industry professionals and film enthusiasts from around the globe. Set against the backdrop of the historic city of Prizren, the festival showcases a curated selection of thought-provoking and compelling documentaries.
The atmosphere is electric, with film screenings, workshops, panel discussions and most films are shown at the amphitheater inside the Prizren fortress.
Hike in the Sharr Mountains National Park
If you love getting outside and setting out on adventures via foot, don't miss out on hiking in the Sharr Mountains National Park. Located on the border between Kosovo and North Macedonia, this national park offers a diverse range of hiking trails that cater to all skill levels.
Think lush forests, crystal-clear lakes and cascading waterfalls, creating a beautiful backdrop to your journey. The park's highest peak, Mount Bistra, challenges even the most experienced hikers, rewarding them with panoramic views of the surrounding landscapes.
Along the way, keep an eye out for the park's abundant wildlife, including brown bears, lynx, and chamois. Whether your'e a seasoned hiker or novice explorer, hiking in the Sharr Mountains National Park promises a good time.
Mirusha Falls is another great day trip from Prizren. Nestled amidst the stunning scenery of the Mirusha River Canyon, these cascading waterfalls are a sight to behold.
Located in central Kosovo about an hour away from Prizren, Mirusha Falls have, over time, created canyons and caves, which are famous throughout the country.
Lastly, to finish off our best things to do in Prizren list is the Visoki Decani Monastery. Another day trip from Prizren, located about an hour away, visiting the Visoki Decani Monastery offers a glimpse into centuries of spiritual and cultural heritage.
Nestled in a serene valley surrounded by towering mountains, the monastery dates back to the 14th century and is a UNESCO World Heritage site. As you approach the stone walls and enter the complex, you are immediately struck by grandeur and beauty of the Byzantine architecture.
Inside, intricate frescoes adorning the walls and ceilings captivate your attention, depicting scenes from the Bible and the lives of saints. Take time to explore the peaceful courtyard, where you can gain a deeper understanding of the monastic way of life.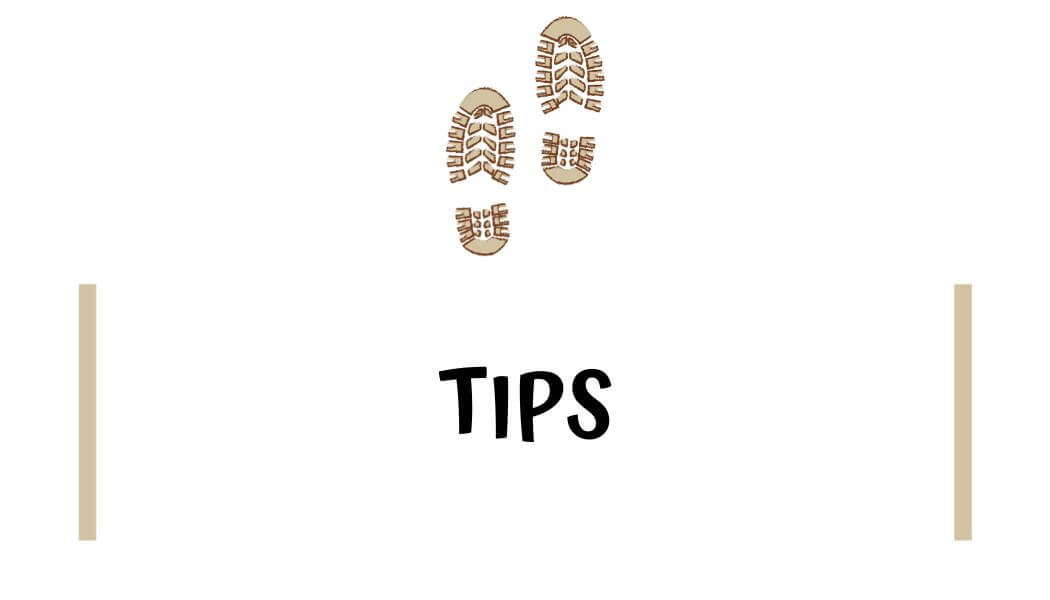 Taking a tour is a great way to learn about the history of Prizren. Also if you are short on time, you can visit Prizren on a day trip from a popular nearby destination like Tirana or Skopje. Here are a few Prizren tours with great reviews to check out.
📌 Prizren Tours:
We filmed a travel vlog during our time in Prizren. If you'd like to see what its like to visit Prizren, check the video out after you read this article and please subscribe or give us a thumbs up. It doesn't cost you anything and really helps us be able to continue creating free content for you to enjoy 🙂.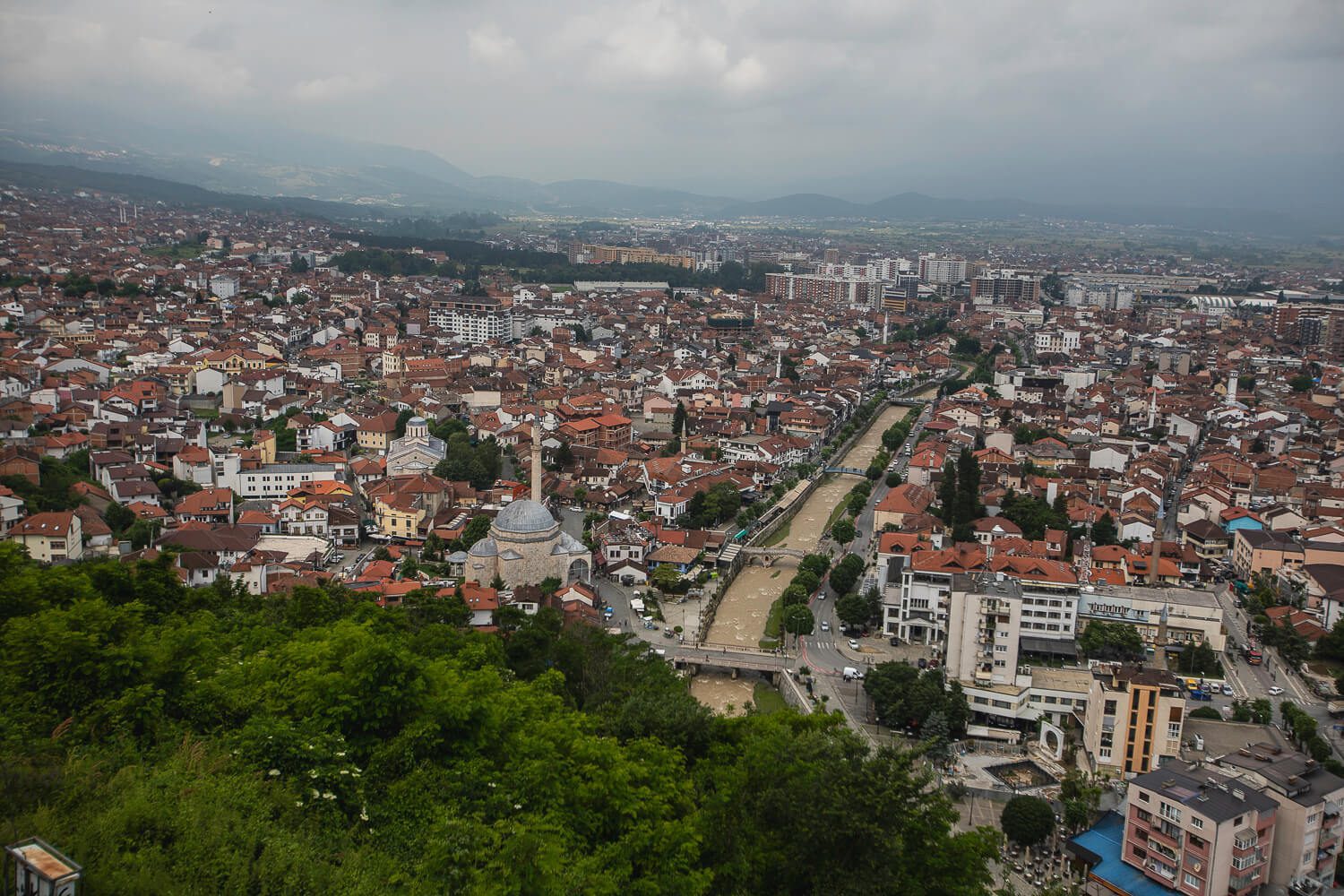 There are tons of places to stay in Prizren that can accommodate any type of budget. If you are arriving to Kosovo via public transportation, staying somewhere close to Old Town so you can walk to all the best things to do in Prizren is a must. These are the top picks of where to stay in Prizren, Kosovo.
🛖 Read Full Post: Best Places to Stay in Prizren
I honestly didn't love any specific meal here. The food was just okay in my opinion. I took a Free Walking Tour to explore Kosovo and these are restaurants that were recommended to me by my guide.
These are the best places to eat in Prizren if you are looking for a traditional meal.
Hani I Vjeter – Tradtioanl food.
Nojau – For traditional food and music.
Syla – The most famous and has been around the longest.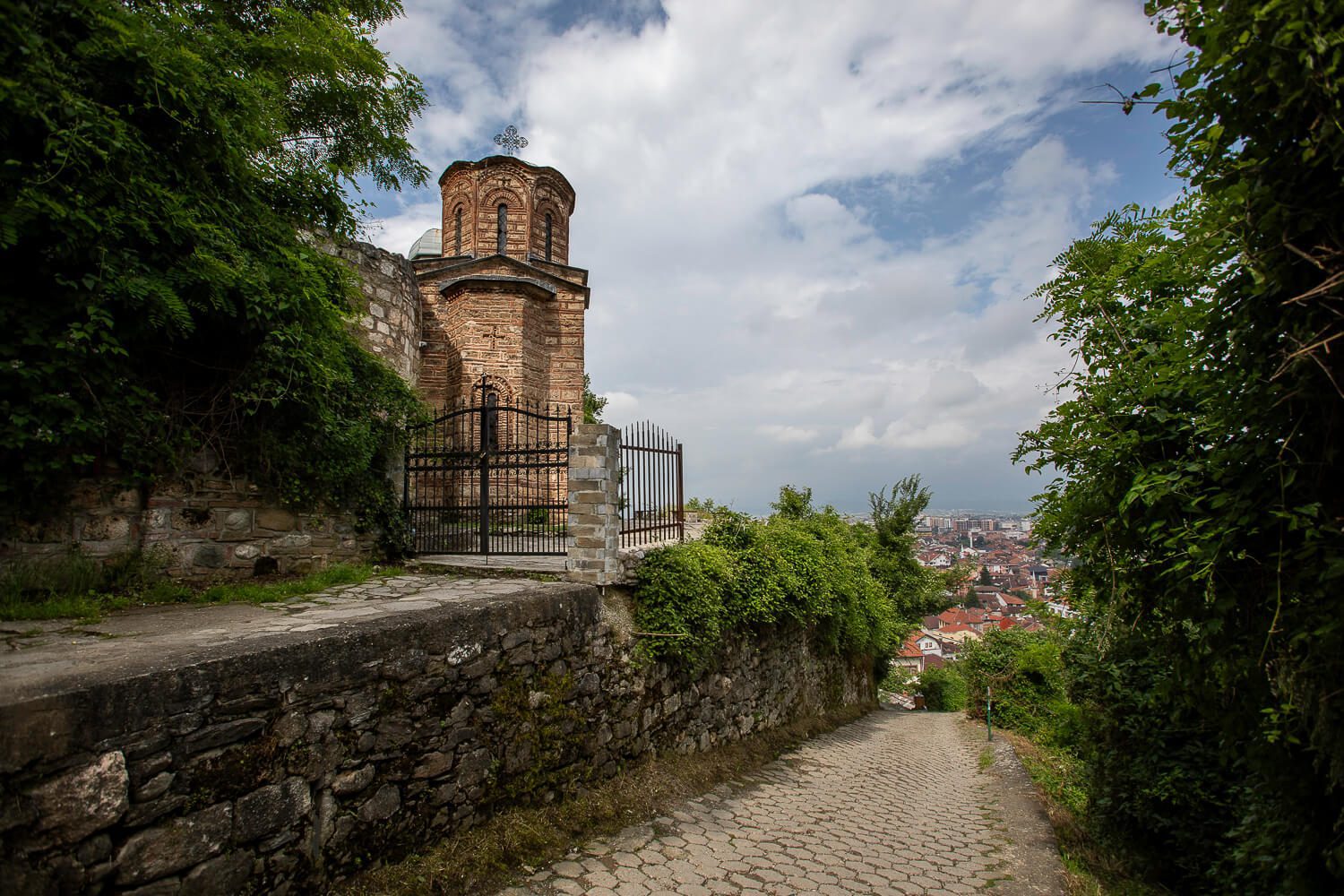 Best Time to Visit Kosovo
The best time to visit Kosovo is during the spring and autumn seasons, specifically from April to June and September to October. During these months, the weather is mild with pleasant temperatures ranging from 60º to 77ºF.
The landscapes are lush, perfect for outdoor activities like hiking and exploring the national parks. Additionally, these seasons offer fewer crowds, making it easier to enjoy the best things to do in Kosovo, such as visiting ancient monasteries, Ottoman-era mosques, and impressive castles.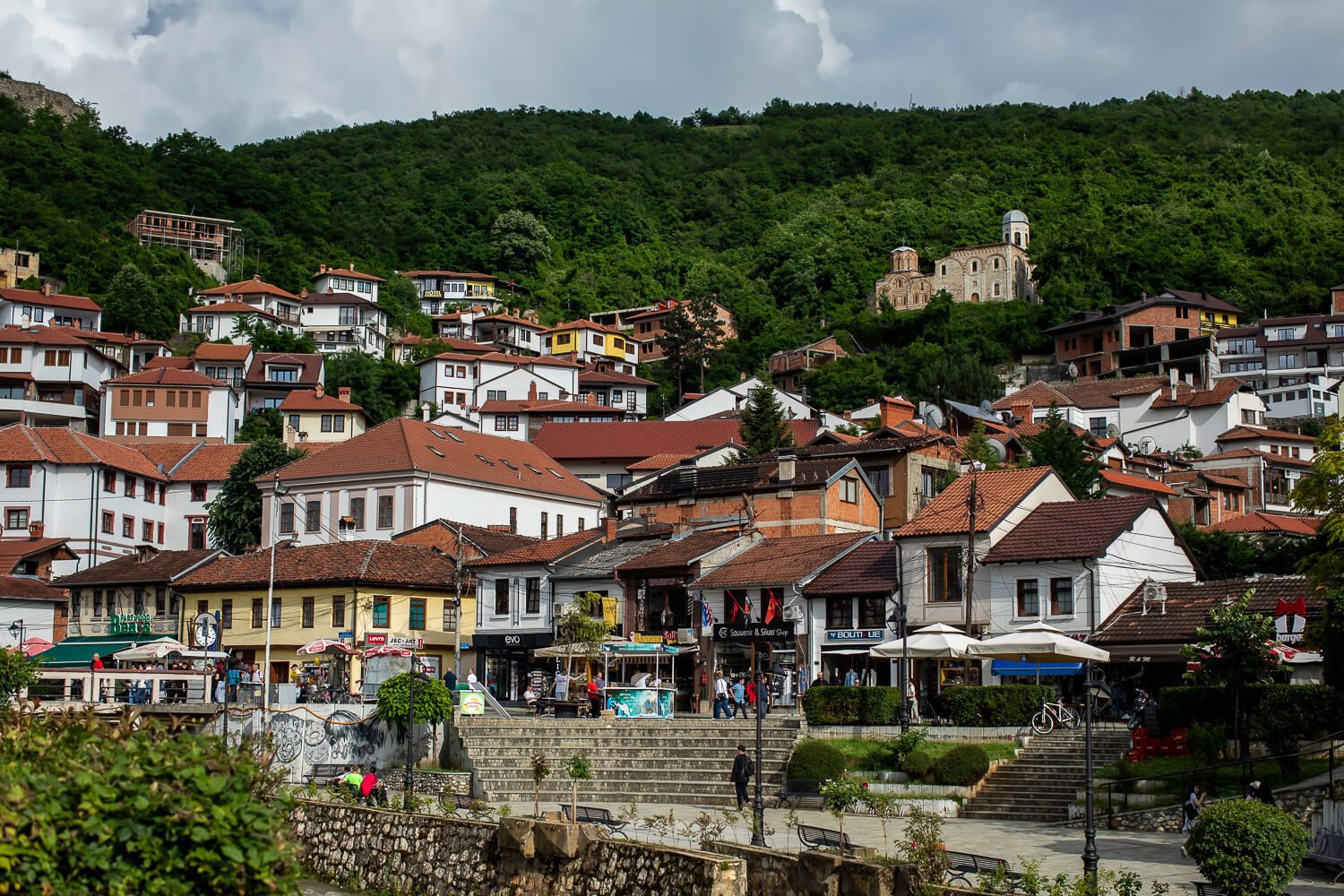 To get to Prizren, there are various transportation options available. If you are coming from a different country that doesn't border Kosovo, the most common way is to fly to Pristina International Airport. From there, you can take a taxi or a bus to Prizren, which is about an hour and a half drive away.
Another option is to travel by bus if you are coming from neighboring countries like Albania or North Macedonia. Prizren has a well-connected bus station with regular routes to and from other cities. It's very easy to get to Prizren from Tirana as its about a three hour drive.
Renting a car and driving to Kosovo is the easiest option. Joe and I road tripped around Albania for a month and visited Prizren for a couple days as part of our Albania itinerary.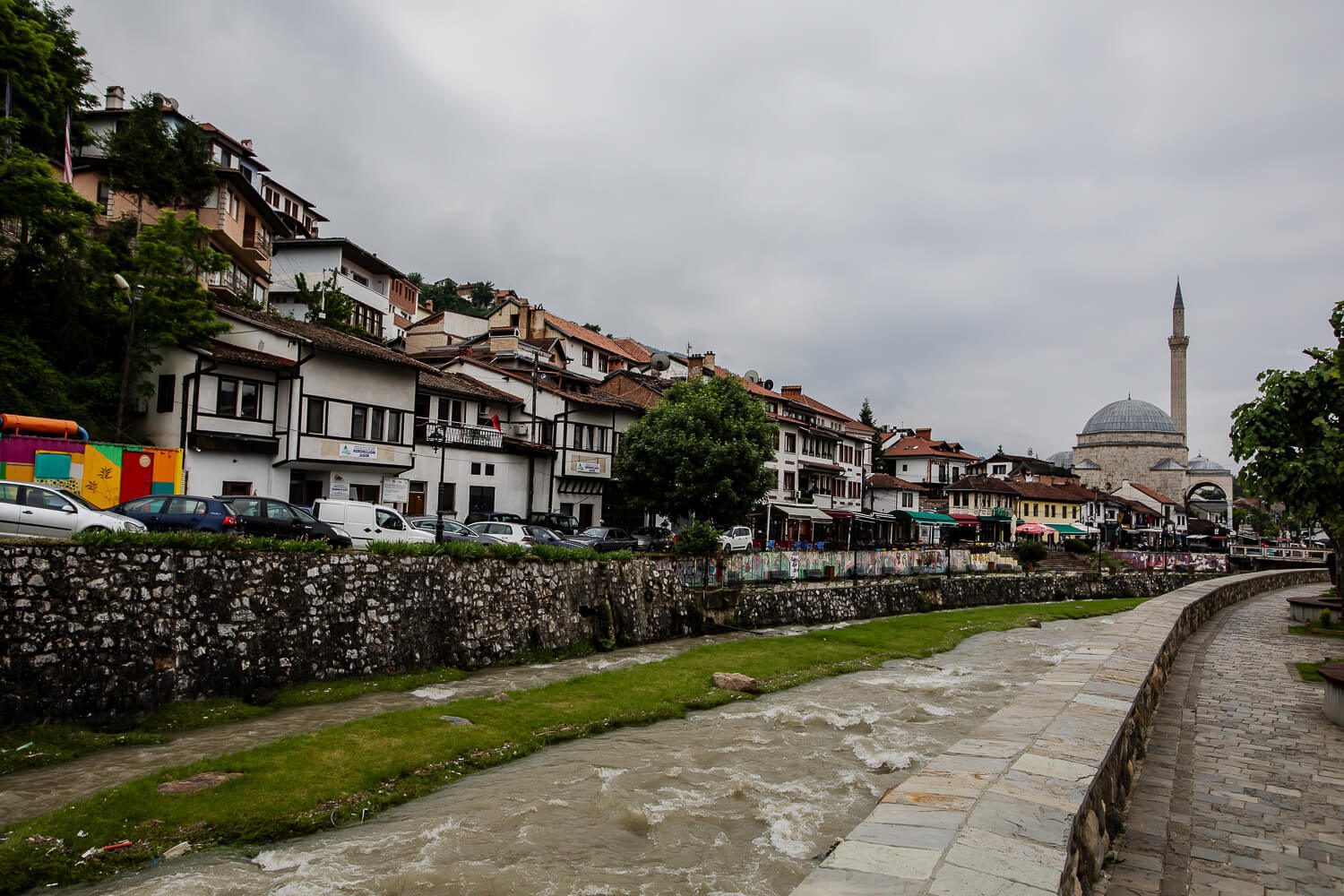 How to Get Around Prizren
Once you arrive in Prizren, the city center is relatively compact, making it easy to explore the charming streets and all the best things to do in Prizren. One of the most convenient ways to get around Prizren is by walking.
Alternatively you can rent a bicycle from a rental shop in town. Cycling provides a fun and efficient way to explore and allows you to cover more ground than walking.
The local bus is another option, which offers reliable and affordable transportation throughout the city and its outskirts but if you are only visiting Prizren for a day, then you will most likely just stay in the Old Town area. Buses usually follow fixed routes and timetables, making it easy to navigate.
Taxis are also available and can be hailed on the streets. Lastly, there are organized tours and private guides offering their services for those who prefer a more guided experience.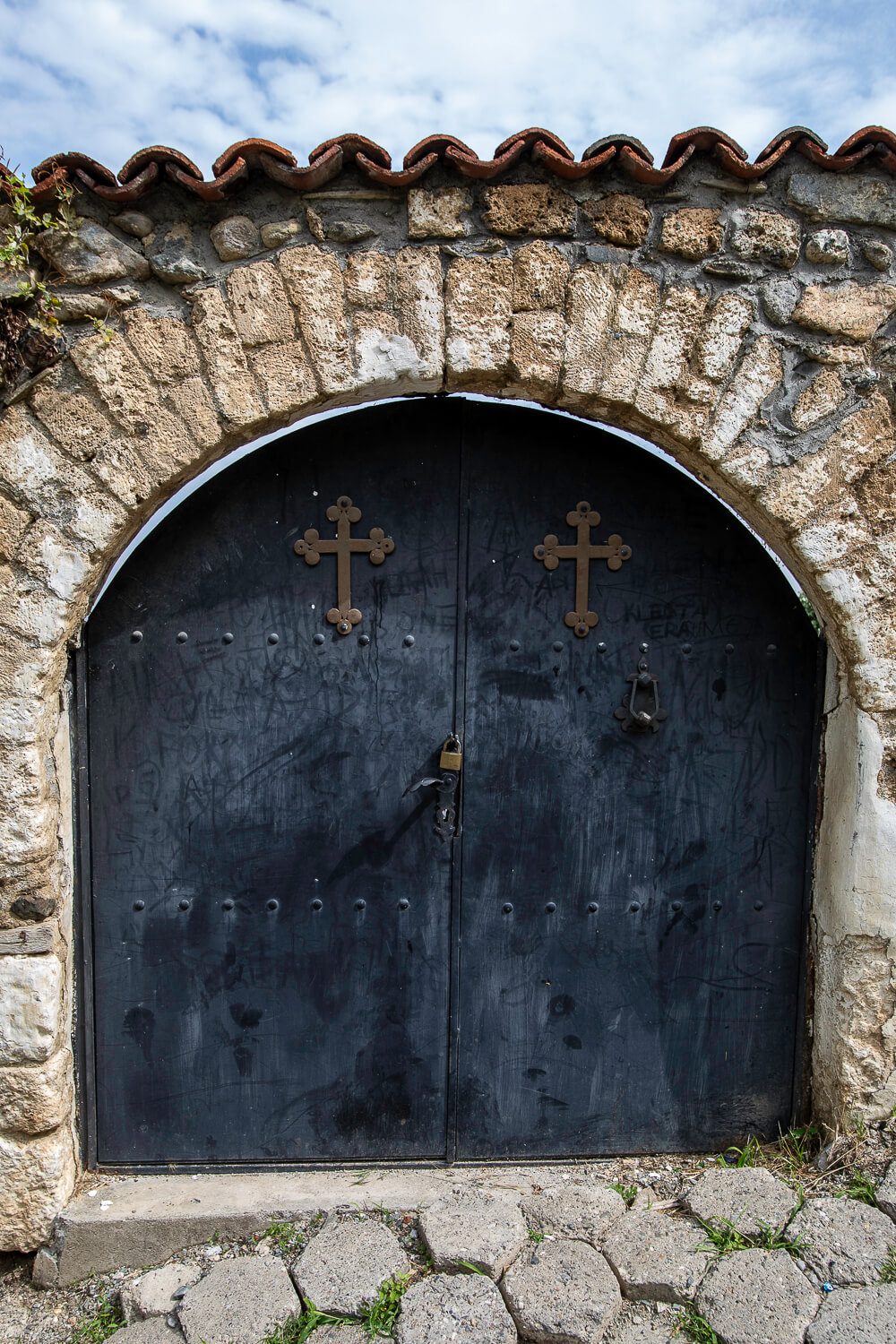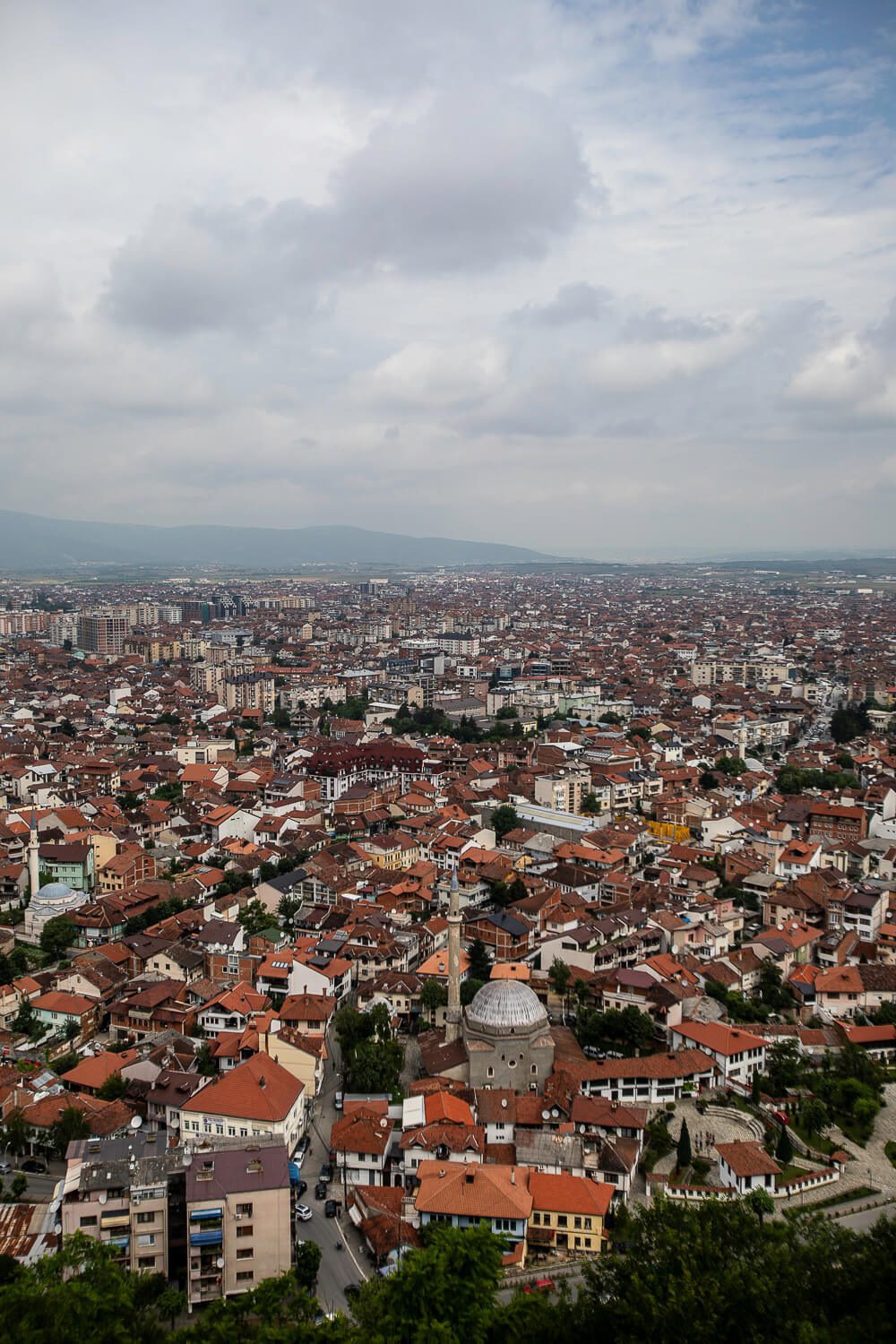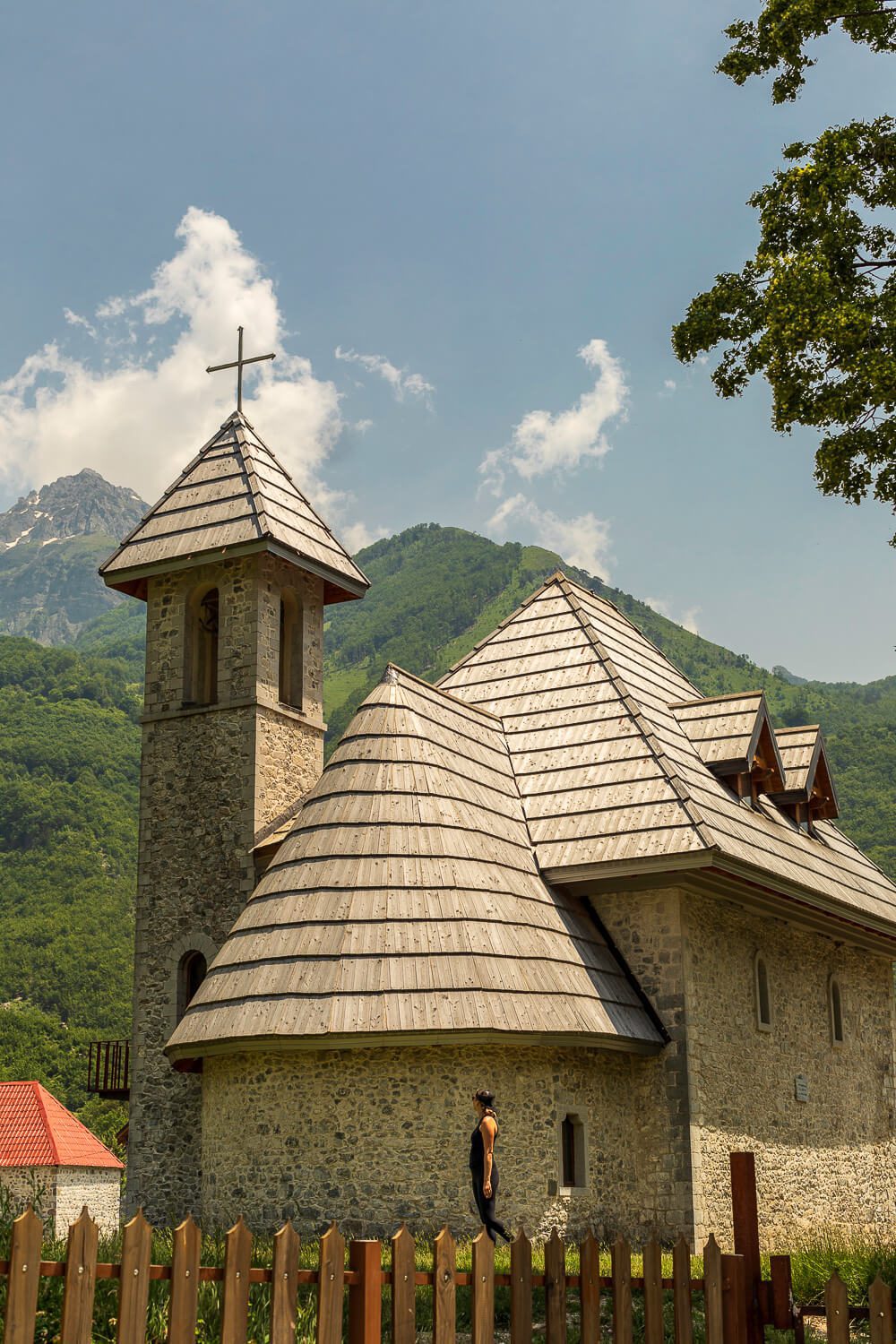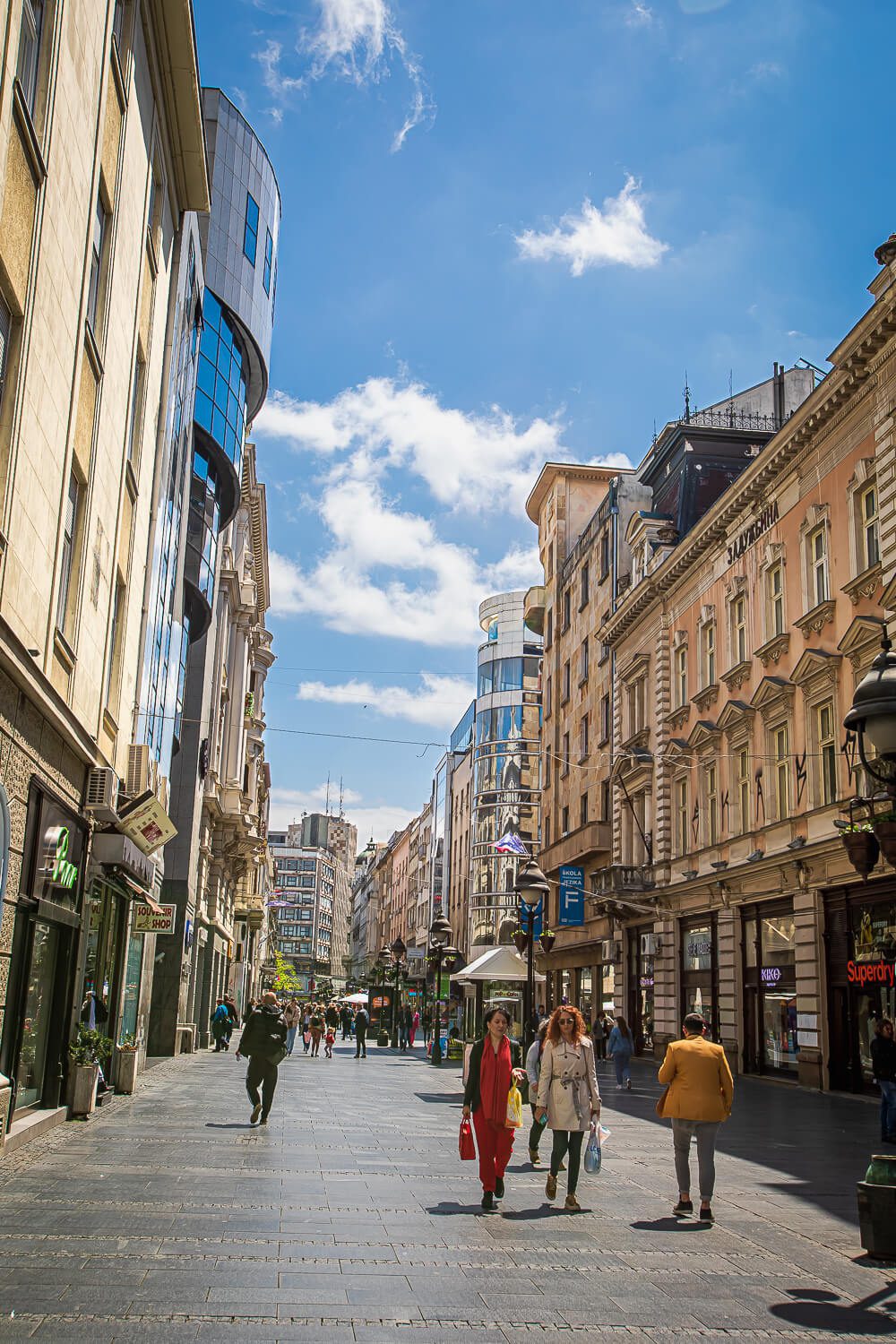 Onward Travel from Kosovo
Very few people travel to this part of the world just to travel to Kosovo and leave. Kosovo is usually visited on a day trip or stop off in route to another country.
Those are the best things to do in Prizren. If you found this article useful let your fellow travelers know in the comments below ↓
Enjoy this Post?!?! Pin in for Later ↓