Haiku, Maui is a small town located on Maui's pristine North Shore about ten minutes North of Paia town. Filled with lush rain forest, exotic plants and flowing waterfalls, Haiku is a place on Maui that visitors usually only experience in passing as they traverse the iconic road to Hana.
Haiku is small in size with a population of around 8,000. The town center has everything you need like a grocery store, post office, a few restaurants and a fitness center to fulfill everyday needs.
Predominantly lived in by locals, Haiku is the area that residents move to after living on the island for several years when they've decided that they want to "settle down" and live on Maui forever. It's a cheaper cost of living compared to say West Maui, much cooler and a bit slower in pace.
Plus its centrally located by the airport and close to all the luxuries that town (Kahului) has to offer. Living in Haiku has some series perks including local surfing and a family-based community.
Surprisingly I haven't made my way to living in Haiku yet but my partner is from Lahaina and he's very loyal to his side of the island so that has played a huge factor.
Haiku is what Hawaii life in the slow lane looks like. You will want to explore Haiku to feel energized by lush vegation and sink into some relaxation. It is also a great place stay over night in order to get an early jump start to drive the road to Hana. If you have ample time on island to explore Haiku, Maui these are the top things not to miss.
For full transparency, I have sprinkled some affiliate links in this post.  As an Amazon Associate I earn from qualifying purchases that gives me a small commission at no extra cost to you if you decided to make a purchase.  As always, I would never recommend a product or service that I didn't truely believe in.  All proceeds go to keep Jess traveling and coffee ☕️.  I thank you in advance.
Top Things to do in Haiku, Maui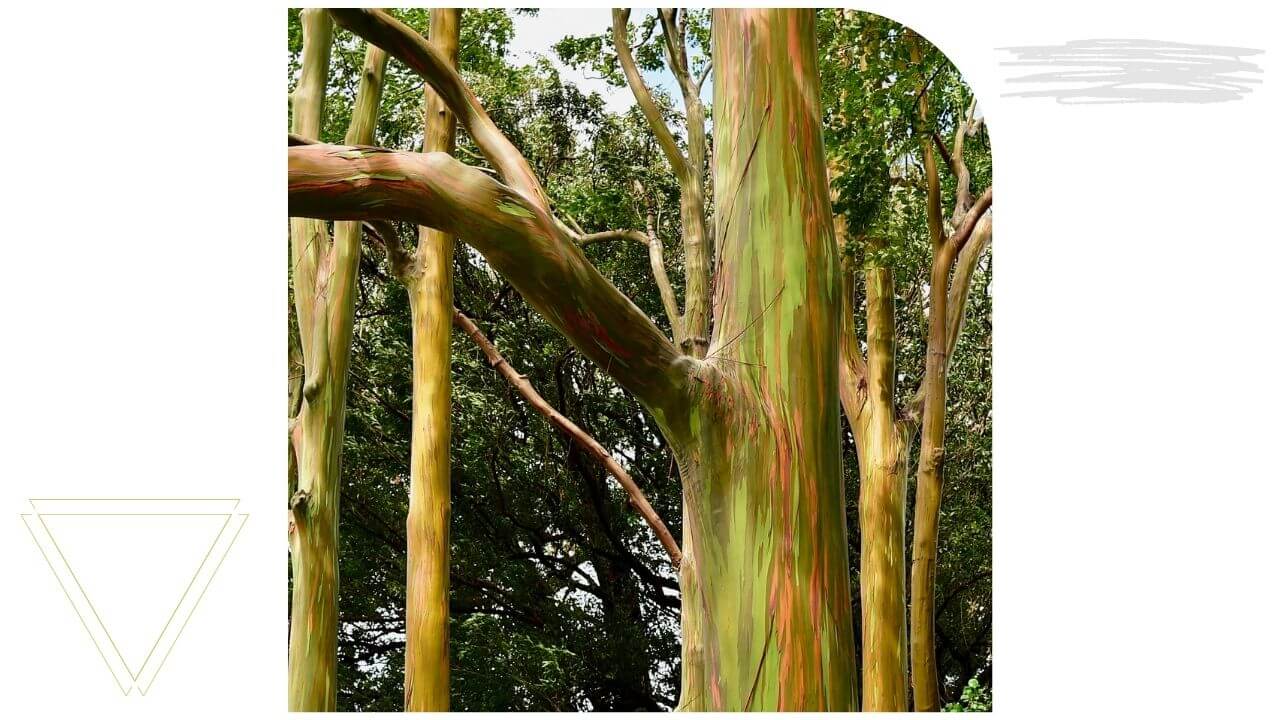 The 'Painted Forest' is a group of rainbow eucalyptus trees that can be found on road to Hana just past Haiku, Maui. It's located just before mile marker 7 on the left hand side of the road if coming from Haiku.
Rainbow eucalyptus are fast growing trees that have smooth, orange-tinted bark that sheds in strips, revealing streaks of pale green, red, orange, grey, and purplish brown. When roaming around the small bushel of trees you'll feel like your inside a enchanted forest in a Disney movie.
This is a quick stop to get up close and personal with these beautiful rainbow eucalyptus Maui has to offer. This is also where the bamboo forest hike begins.
The Haiku Mill is a stunning property located on Maui's north shore, off the famous road to Hana. Imagine old World Europe meeting a natural Hawaiian splendor. The historic mill is a botanical paradise that is private, intimate and breathtakingly beautiful.
At the Haiku Mill you can rent out the place for private dinners, photo shoots or weddings. A stunning location tucked away in the jungle.
Nuka is one of Haikus best restaurants. This place is an intimate 50 seat Izakaya restaurant and sushi bar. They offer a range of contemporary Japanese fare and handrolled sushi. You can't get fresher fish than this.
Open daily for lunch 10:30-2:30 and for dinner from 4:30-9:30pm.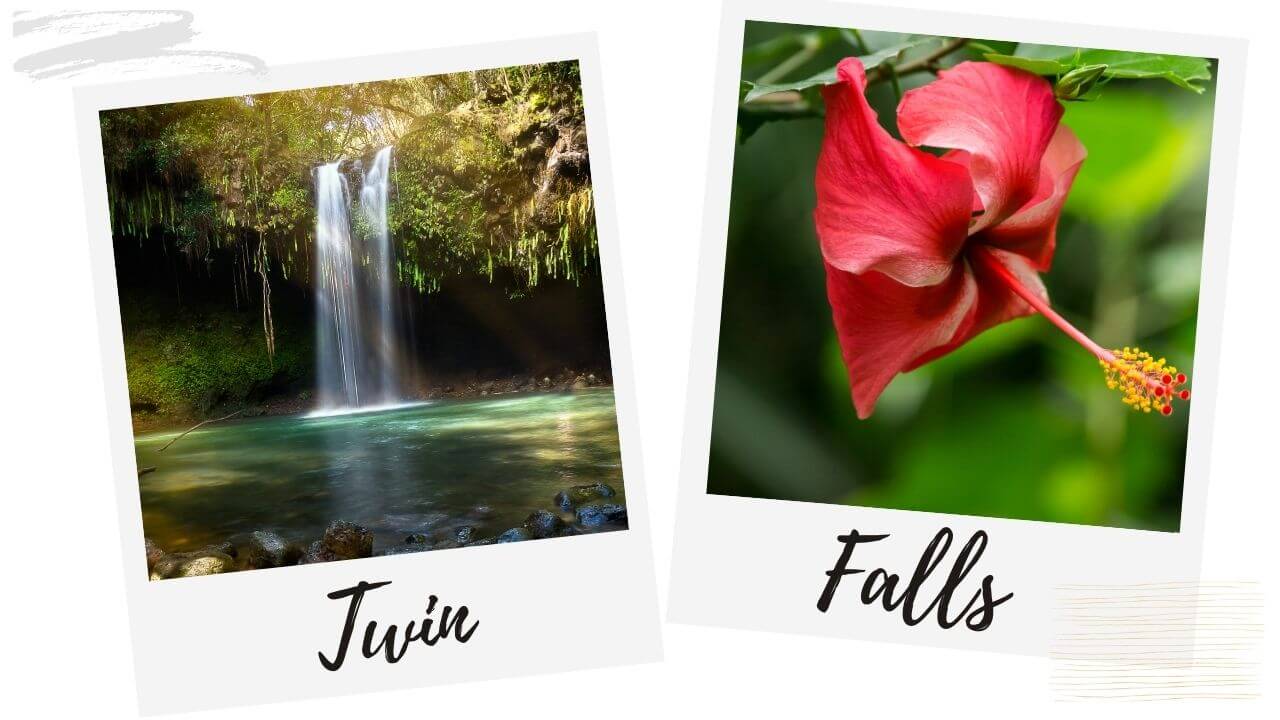 Twin Falls is one of the most popular stops along the road to Hana and one of the best things to do in Haiku, Maui. Twin Falls is a sought after family friendly hike on Maui. It is a short walk/hike to get to 2 flowing water falls where you can swim beneath them!
The first waterfall is about 5 minutes down the path. You'll get an arieal view of the waterfall cascading down into a pool below. You can crawl down the side to be able to get into the cold water and relax while a waterfall gushes beside you.
The second waterfall is another 10 to 15 minutes continuing up the path. There are 2 different times where you will cross the stream so be careful as you step across the sometimes slippery rocks. This waterfall is the biggest of the two and who doesn't want to swim underneath a waterfall on their Hawaiian vacation.
Don't let the parking lot packed with cars turn you off, its a pretty big place and there are several sets of falls after the "Twin Falls". Because of the ease and family friendly trail this is a fan favorite. If you're traveling with kids or want a trail with waterfalls that doesn't require much effort, then Twin Falls is your place!
Tips to Enjoy Twin Falls:
The trail isn't paved so it has the potential to be very muddy
It doesn't cost to enter but runs off donations so be kind and support the area by being generous – Read Next: 28 Things to do in Maui on a Budget
Bring a towel and swim suit if you're planning on swimming in the pools
You can buy some delicious fruit smoothies and juices at the trailhead
Please respect the aina (land): throw away trash in rubbish bins, stay on the paths, respect the wildlife and plants.
Respect the people who live there. Return the generosity that they are showing you by allowing you to experience this beautiful area.
Basically be a kind human!
TRAVEL TIP: If you are driving the road to Hana and would prefer to follow along to an audio tour I recommend the Shaka Guide! The Shaka guide tours are great for independent explorers who want the freedom to explore on their own terms, but like to learn about the spots they're visiting.
The tours use GPS to offer turn-by-turn directions and audio narration with stories and music. This will leave you with a deeper understanding and connection to Hawaii.
Baked on Maui is a great bakery/restaurant in Haiku, Maui. The menu is packed with options for everybody, including vegan, vegetarian, and gluten free pastries.
This is one of the best places to grab breakfast on Maui and also serves a delicious lunch. They have a large selection of coffee drinks and lots of breakfast and lunch options. It's an American fare with a Hawaiian twist.
Some must try items include the Mexicali, Daddy-O's Biscuits & Gravy and the Caprese omelette. Opens at 6:30 am daily serving breakfast all day on the weekends and til noon on weekdays.
Thanks for reading and do you have any other favorite spots in Haiku, Maui? Let me know in the comments below.
Enjoy this Post?!?! Pin in for Later ↓