So you want to travel the world. The first thing you need to do is start a travel fund. The good news is that it's possible! The bad news (if you consider this is bad news) is that starting a travel fund will take a little bit of dedication, priority and time.
I've had travel funds as long as I can remember. I started to save money for travel in high school by working at a coffee shop on the weekends and off seasons when I wasn't playing sports.
The summer before I college I took a trip to Aruba with my best friends. My first international trip and I paid for it all on my own by working a minimum wage job. I was hooked.
There were so many ways to save money on a tight budget. As well as many ways to save money while traveling.
Fast forward 18 years, my travel funds keeps getting larger because my desire to travel more places and for longer periods of time keeps getting more intense.
For full transparency, I have sprinkled some affiliate links in this post.  As an Amazon Associate I earn from qualifying purchases that gives me a small commission at no extra cost to you if you decided to make a purchase.  As always, I would never recommend a product or service that I didn't truely believe in.  All proceeds go to keep Jess traveling and coffee ☕️.  I thank you in advance.
How to Start a Travel Fund
The first step to starting a travel fund is to make it a priority. No person working a regular working a minimum wage job has ever saved enough money to travel the world without making a few sacrifices. Is that $100 concert a necessity or can you put that money towards your travel fund?
Let's take a look at my story. I've been a bartender since I was 19 years old, I am currently 35 and still bartend to fund my travels (along with a few side hustles and tricks I mention in this post).
I say this because I want you to know that I wasn't blessed with a trust fund or left a high paying corporate job to travel. I worked my ass off, had multiple jobs, saved as much money as I could and used all these tips I'm writing about on how to save money to travel the world in order to budget for travel.
It wasn't easy and it didn't come without sacrifice. Saving money for travel was my top priority and you will need to set your intentions early and stay focused.
Of course in order to start a travel savings you must first get out of debt. It may seem daunting at first because all of the money you are saving is going towards your debt and not your travel fund but trust me, this is the only way.
I was twenty two thousand dollars in credit card debt, got a second job, cut out unnecessary spending and paid off my debt while saving 20k in a travel fund all within a year while living in expensive Maui. I don't say this to brag, I say this to let you know that if I can do it, you can do it.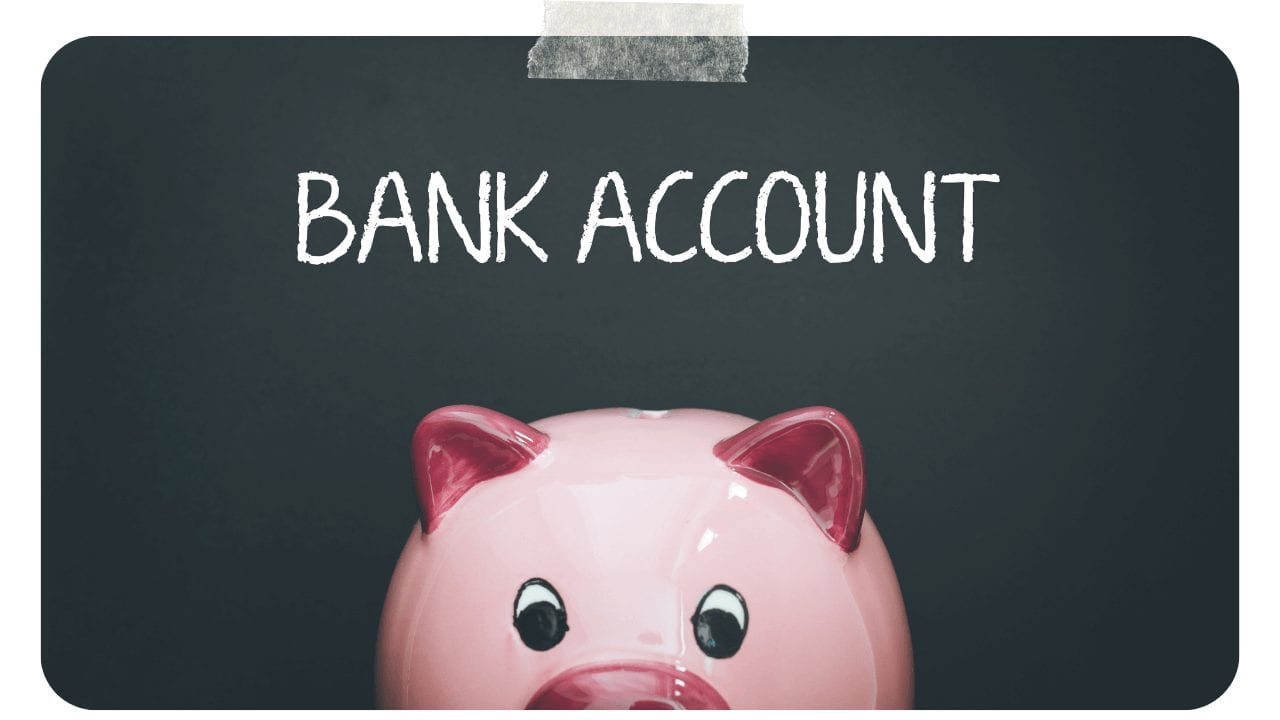 3. Start a Seperate Online Savings Account for your Travel Fund
After you've set your intentions and you've made starting a travel fund a priority, the next step is to start a separate savings account that will house your travel savings.
You can do this through your hometown bank or what I recommend doing is to start an online banking account through Charles and Schwab. It is easy to set up and you can do so here. If you sign up through this link you can earn up to an extra $500 depending on how much you deposit. What a perfect way to jumpstart your travel fund! P.S. I get no incentive for you using this link, its all you baby! Save on my friend!
Once you've set up your online travel savings account you can link your original account and easily transfer money into your savings electronically. So every time you deposit money you can decide how much is going into your travel fund, transfer it over and forget about it.
I recommend banking with Charles and Schwab for several reasons.
First, they have great customer service. One time I was traveling through Thailand in Southeast Asia when I realized that my debit card was about to expire and that was my only way to withdrawal money. I made a call to customer service and within 3 days I had a new debit card delivered to my hotel in Chiang Mai.
I then proceeded to accidentally leave my new unexpired debit card in an ATM. Not my proudest travel moment. I then had to wait until I was going to be in one spot for at least one week to have them send me a new bank card. This time it was in Vang Vieng, Laos, where I again called and my second new debit card had arrived within 3 days.
If you know anything about Laos or Vang Vieng in general you know how remote and difficult it is to get to. Charles and schwab was there for me when I needed them and I will forever by a loyal customer.
Second, when you use you Charles and schwab card anywhere in the world, they reimburse your foreign transaction fees. This way you never have to be carrying a bunch of cash on you, you can pull out what you'll spend for the day or two and it's still cost effective because you'll be getting back what you spent on atms at the end of each month. It's safe and it saves. Win win.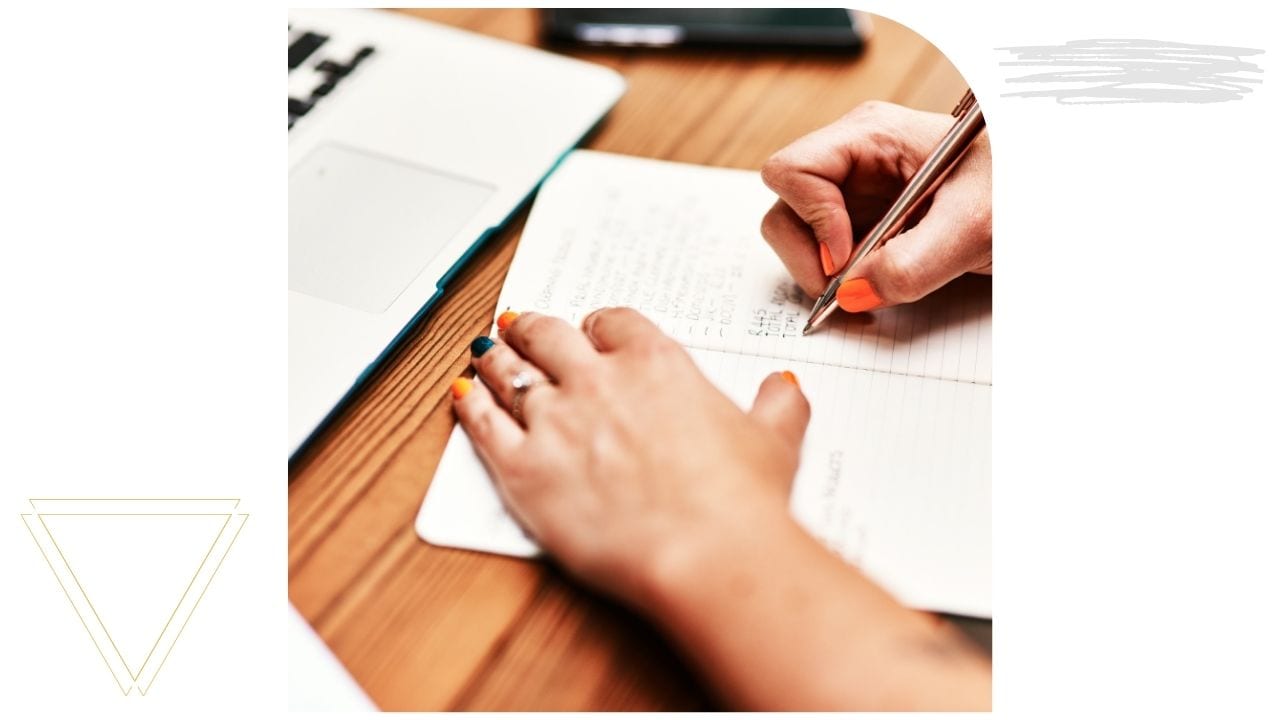 Write down all of your bills for one month. Rent, electric, car payment, insurance, subscriptions, student loans and tally it up.
Next track your expenses for a week, record everything that you spend your money on. That morning coffee, parking, laundry, night cap, whatever it is write it down and see on average how much you spend a week. Once you've finished tracking your expenses for a whole week multiply that number times 4, this will be your average expenses you spend in a month.
There are lots of apps out there to help you track your expenses but my favorite is the Trail Wallet Travel Budget Ap‪p‬. This app let's you track your expenses by categories and its easy to use. Plus it was designed for travelers, you can easily switch between currencies and getting in the habit now to track your expenses will be a breeze when you are actually traveling.
Okay so you have your total bills for the month and roughly what you spend in a month on things other than bills like groceries and nights out. That number may scare you but this is a good thing because now you cut the fat. All the frivolous spending has to go in order to watch your travel savings grow. Time to put yourself on a strict budget. Here are some common ways to do this.
Expenses to Cut to Save Money to Travel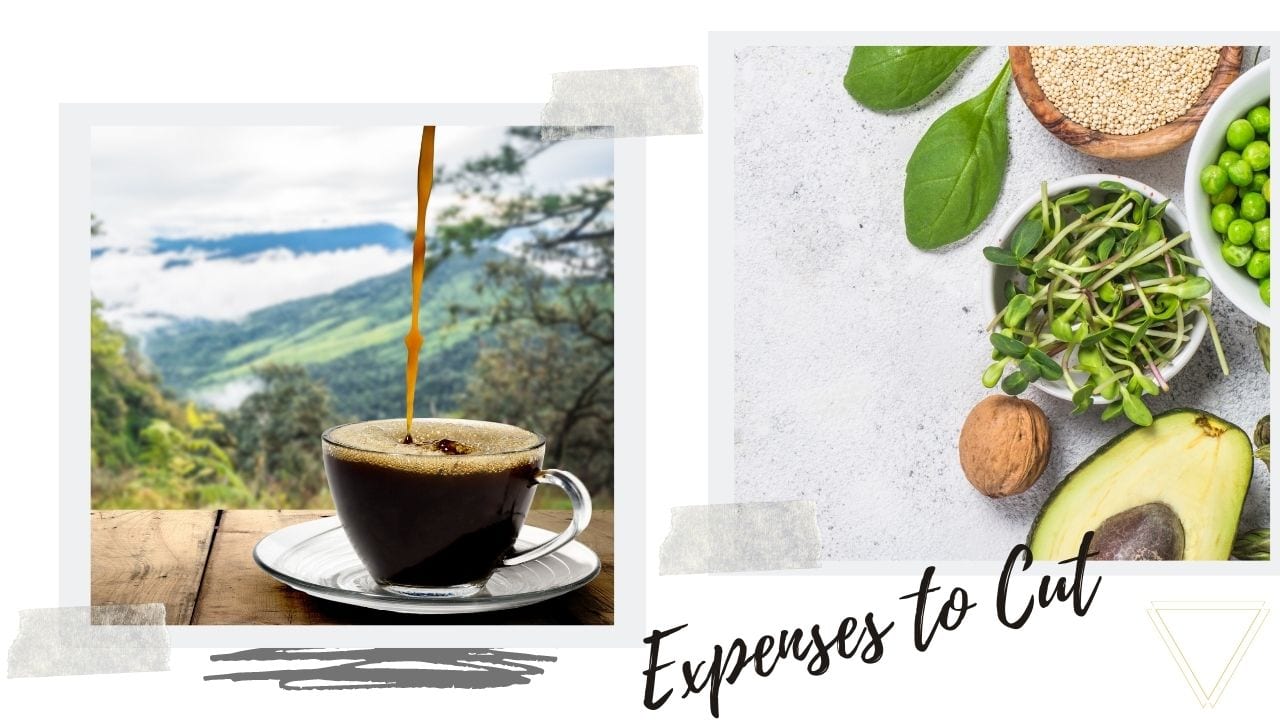 If you spend $5 a day on a fancy coffee that's $35 a week and $140 a month. Cut the coffee and make it at home.
6. Ditch the Gym & Workout at Home
Although I don't personally use this one because my gym is my outlet, cancelling your gym membership can potentially save you a lot of money for travel.
If you go this route utilize Youtube. There are lots of free workouts online that can get your blood pumping and of course running is always free.
7. Trade Nights out for Dinner Parties
Just because you are on a budget doesn't mean that you can't enjoy your friends and have fun. Instead of going out to dinner opt for dinner in with friends. You'll have more meaningful conversations, learn a new skill like cooking and its cost effective.
8. Cut the Extra Montly Subscriptions
Do you really need that Fab Fit Box or Wine of the Month Club? Cutting expenses means getting rid of unnecessary expenses. You can't bring all that stuff with you when you travel anyways.
If you still pay for cable, stop right now. Stream your shows instead. If you have T-Mobile (one of the best international phone plans out there) Netflix is included with your plan. Consider switching carriers.
One of the biggest travel saving tips I have is to stop drinking. Drinking is not only bad for your waistline, its also bad for your budget.
If you've ever worked in the restaurant industry, after your shift you go to the late night bar for drinks to talk with your co-workers and talk about your night. Once I stopped doing this I saved hundreds of dollars a month. Cutting this expense for me was the easiest way to save for a trip.
A pack of cigarettes cost $10 in Hawaii, you do the math.
12. Enjoy Free Activities
Just because you put yourself on a budget doesn't mean you have to deprive yourself of fun activities. Enjoy free things like hiking or utilize a museum that is free to get into.
13. Use Public Transportation when you can
Save on gas and parking expenses by taking public transportation. Not only is it budget friendly but its eco friendly as well.
Here on Maui groceries are expensive along with everything else. Buying in bulk is a great a way to save money for your travels.
This makes it easy to meal prep and have meals and snacks ready to go. This is especially helpful if you are living a busy life and working two jobs to build up that travel fund. When you're busy people pay for convenience which counter acts the whole point of working a second job in the first place.
15. Shop at Farmer's Markets
You don't need to just shop at Costco to be able to save money on groceries. Farmers markets are usually priced cheaper than normal grocery stores and it helps support local business.
16. You Don't Need the Latest & Greatest
Do you really need the latest iPhone or that brand new purse? Buy used or last season and utilize online sales that usually happen around the holidays.
Uncover your hidden talent and become a coupon queen. Every penny counts.
First stop buying plastic. Opt for using reusable water bottles and tupperwares instead.
Swap your current lightbulbs for energy efficient ones. The most popular energy saving light bulbs are halogen incandescents, compact fluorescent lamps (CFLs), and light-emitting diodes (LEDs). Although they can initially cost more upfront, it saves you money in the long run because they use less energy.
Solar panels. Another idea that will cost more money upfront but will save you money long term and a travel savings is all about the long term goal.
I know this isn't an easy one and if you already have pets you can't change this. But this travel savings tip is for those out there that don't yet have a fur baby.
Unfortunately a down side to having pets is the cost. You have to buy them food, pay for unexpected vet bills and of course toys. This all adds up and what you spend on a pet could potentially be going into your travel fund.
Plus this makes it difficult to leave to travel the world especially if you're looking to save enough money to fund long term travel. That wouldn't be fair to you or the animal.
Ways to Get More Money for Traveling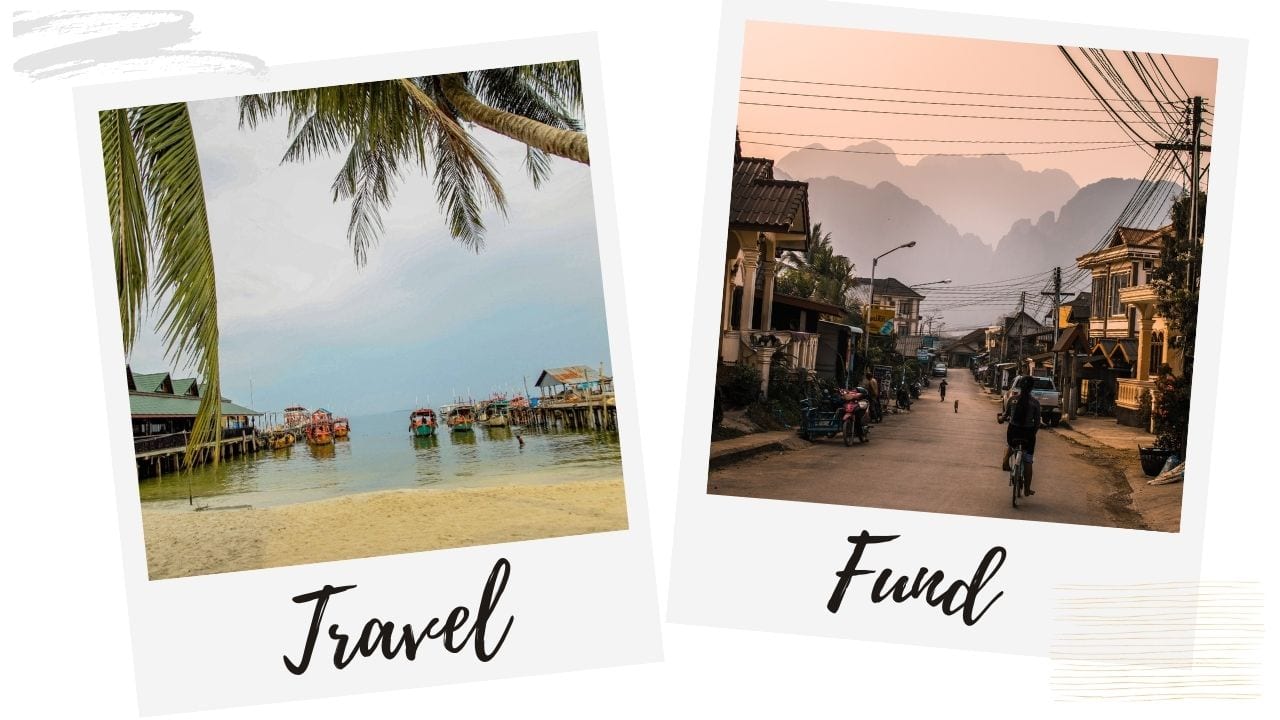 If you want to grow your travel fund to travel the world in the fastest way possible one of the best ways to do this is by getting a side hustle. I am the queen of side hustles. I am always looking for a way to earn a few bucks – what can I say, I have big dreams to build.
There are several ways to do this. You can get a second job. Whether it's a few nights a week or on the weekends. It's not easy working a second job, it's time consuming and exhausting but keep your eye on the prize. You want enough money to travel the world!
You can earn extra income through an app. There lots of apps popping up that allow you to earn extra money on your own time. This makes it much more appealing than having to clock into a second job. Check out these apps to earn extra money on the side.
Instacart – Shop groceries and deliver them to their house.
Uber
Lfyt
Rover – Dog walking and pet sitting.
Thumbtack – Put your services on the app for people to find you locally. Example photography.
Another way to make extra money for travel is working online. This is my main goal financial freedom and location independence. Making money online is the way to do this. Here are a few ways you can do this.
Start a blog
Take surveys online
Have a shop on Etsy
Downsizing your housing is a huge way to be able to cut expenses to travel the world. Do you really need those extra bedrooms? Downsize in space to save money on rent.
Not into getting a smaller place? Become a host and rent out a room on Airbnb
Move in with your parents. Get a roommate. Live in a van. Remember that the end goal is to travel the world and to travel for long term.
Pay in bulk when you can. You're still going to have bills that you can't avoid like car insurance or rent. Most services offer a discount if you pay in full.
For example I always pay my car insurance in bulk every six months. This saves me about $120 and it feels good to know that its already paid off.
Watch your Travel Fund Grow
I hope you found all these tips on how to save money to travel useful and you can now watch your travel savings grow. With a little time, a little patience, a focused vision and upbeat attitude your hard work will pay off and soon you'll be on that world wide adventure.
22. Put Everything on a Credit Card with Huge Travel Benefits
Another way to earn money for travel is to use credit cards for purchases to earn miles and quickly pay off the balance. Paying off the balance every month is a must and the only way you will profit from this strategy.
This will help you get free flights and hotel stays which can help you travel for longer. These are a few of the best credit cards for travel.
That's how to save money to travel. Do you have any money saving tips that has benefited you on your travel savings journey? Let me know in the comments below!
Enjoy this Post?!?! Pin in for Later ↓