Check out these guides for more Laos inspiration.
For full transparency, I have sprinkled some affiliate links in this post.  As an Amazon Associate I earn from qualifying purchases that gives me a small commission at no extra cost to you if you decided to make a purchase.  As always, I would never recommend a product or service that I didn't truely believe in.  All proceeds go to keep Jess traveling and coffee ☕️.  I thank you in advance.
Unusual things to do in luang prabang
1. Participate in Tak Bat
Every morning locals rise early to give alms (tak bat) to the monks and show their appreciation. The monks only eat before sunrise and all the food is donation from the alms they received that morning.
I rose early at 5 am to buy fresh sticky rice from the store on the corner of the street. I was fortunate that the street of the hotel that I was staying on was a street that the monks walked down so I didn't have to go far.
The reception at my hotel provided us with bowls to put our rice in. He then invited us to kneel next to him in preparation for the alms. The monks will walk by with their alms bowls open and you'll put your offerings inside. Offerings can be candy, money, or sticky rice wrapped in banana leaves but only if it is fresh.
As long as you show respect, I wouldn't miss this, it was one of the most humbling and gratifying experiences I've ever had.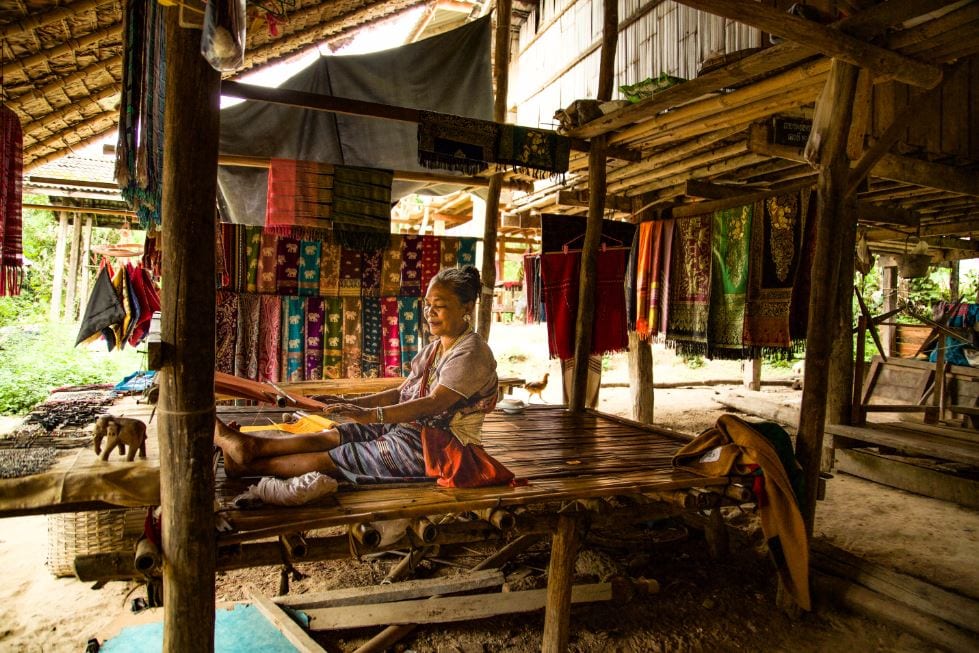 2. Learn Traditional Lao Weaving
Owed by two sisters Mone and Doi from the Katu Tribe, you can sign up for a workshop and learn traditional weaving. The class you choose will depend on which item you want to make. You can choose from a necklace, bookmark, bracelet, headband, belt or scarf and the length and cost of the class depends on which item you choose.
I have a girlfriend who learns a sustainable craft or art in every country that she visits and she highly recommends this. Not only was it fun to learn the traditional Lao weaving craft but the sisters were very friendly, inviting, and spoke English very well.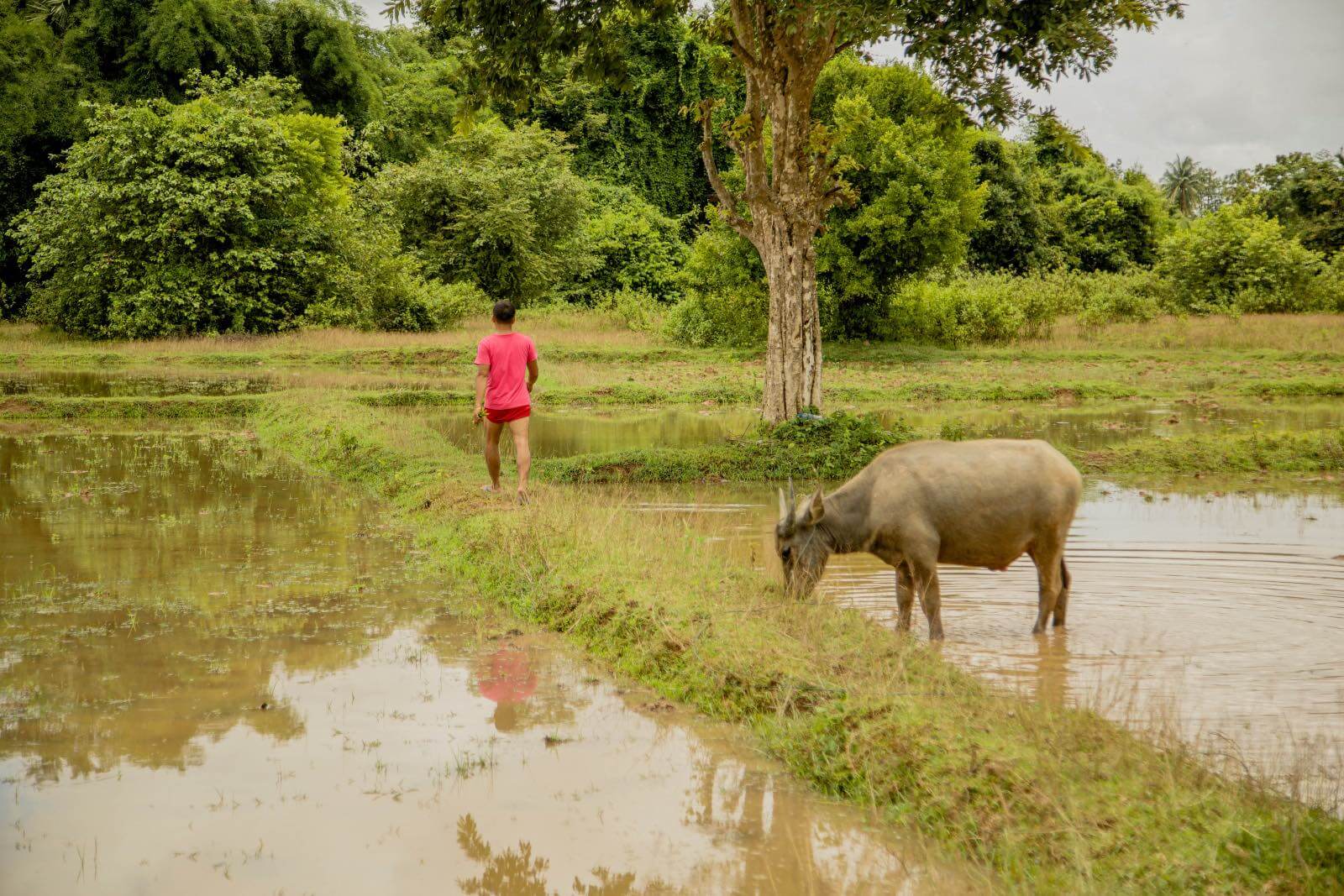 3. Visit a Water Buffalo Dairy Farm
Ever heard of buffalo mozzarella? I have but never knew that the cheese was actually made from a water buffalo! It's the first and only buffalo dairy farm in Laos and produces all types of cheese like mozzarella and feta and desserts like ice cream and cheese cake.
Visiting this dairy farm gives you the opportunity to get up close and personal with the water buffalos as you feed them and then give them a bath. You'll also get to try some delicious cheese.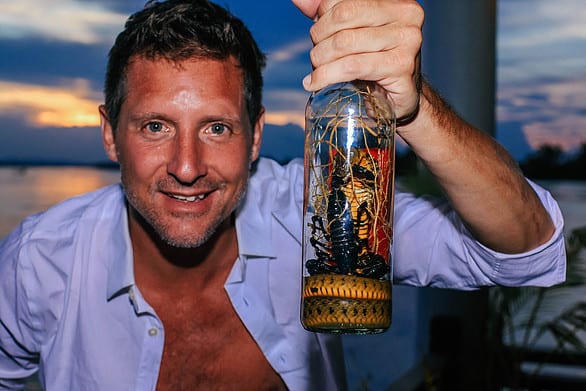 4. Drink Cobra Whiskey Along the Mekong Delta
This wasn't my favorite unique experience in Luang Prabang but its definitely one that I won't forget anytime soon. If you've researched South East Asia travel, then you've probably read something about snake whiskey.
There is a man in Luang Prabang that makes snake whiskey and he doesn't just make it with snakes. He uses cobra, other snakes, scorpions, centipedes, and all sorts of creepy crawly things that you probably don't want to be tasting in your whiskey. With that being said, its something you must try.
5. Swim in a Natural Infinity Pool Created by a Waterfall
I'm sure you've heard of Kuang Si Falls as it's one of Laos most famous sights. Located just 45 minutes outside of Luang Prabang sits the powerful waterfall. You can easily spend the day here swimming around.
I came here during the rainy season so I didn't get to see the pristine, soft, flowing falls like you see in most pictures. Instead the falls were flowing so hard that the pathway up the falls were flooded out and you could barely see the picnic tables jutting out. Even though I didn't have the best of luck when it came to the weather, the Kuang Si Waterfalls are a highlight of Laos travel.
Enjoy this Post?!?! Pin in for Later ↓