Waimea Falls is a family friendly one mile hike that ends at an attractive waterfall and one of the best things to do on the North Shore Oahu. Although the falls are classified as a hike, in my opinion it was more of a pleasant stroll through the botanical gardens of Waimea Valley.
Waimea Falls also known as the Wailele Waterfall is a 30 foot waterfall that cascades down the mountain side into a large pool. Unlike other Oahu waterfalls, you are able to swim in the fresh water pool that has been created by the waterfall.
To get to the main attraction of Waimea Falls you stroll through tropical jungles which make up the Waimea Botanical Gardens. Native and exotic plants are marked and there will be plaques along the way informing you about all the different types of vegetation.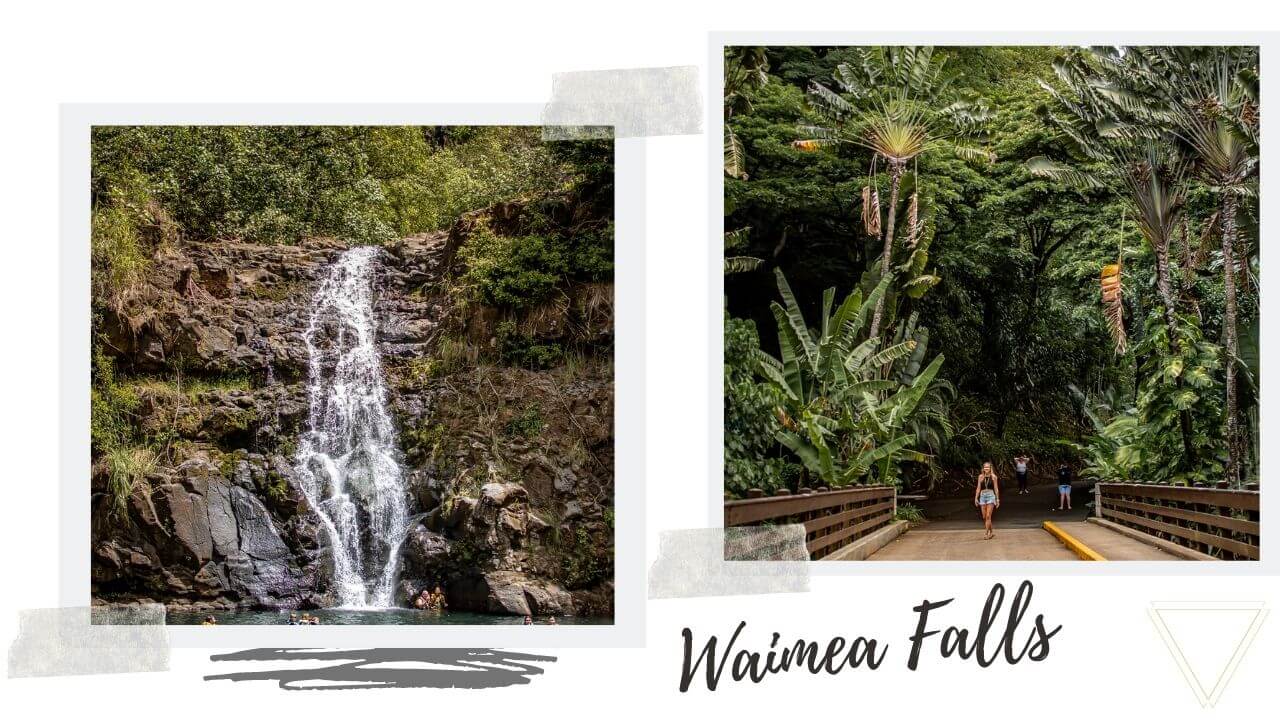 For full transparency, I have sprinkled some affiliate links in this post.  As an Amazon Associate I earn from qualifying purchases that gives me a small commission at no extra cost to you if you decided to make a purchase.  As always, I would never recommend a product or service that I didn't truely believe in.  All proceeds go to keep Jess traveling and coffee ☕️.  I thank you in advance.
Waimea Falls Hours of Operation:
Open from 9-4 Tuesday – Sunday.
Closed on Mondays.
No drones allowed.
Face masks required regardless of vaccination status.
No pets allowed with the exception of service animals.
Before you get to the ticket booth for Waimea Falls, there is a restaurant, coffee shop, bar and gift shop on site. The restaurant is reasonably priced if you or your keiki needs food.
Waimea Valley Entry fees are as followed:
General Admission:
Adult – $20
Children (4-12 years old) – $12
Student (with school ID) – $16
Senors (62 +) – $16
Groups of 10 or more – $16
Kama'aina (Hawaii Residents):
Adult – $10
Children (4-12 years old) – $6
Student (with school ID) – $8
Senors (62 +) – $8
Groups of 10 or more – $8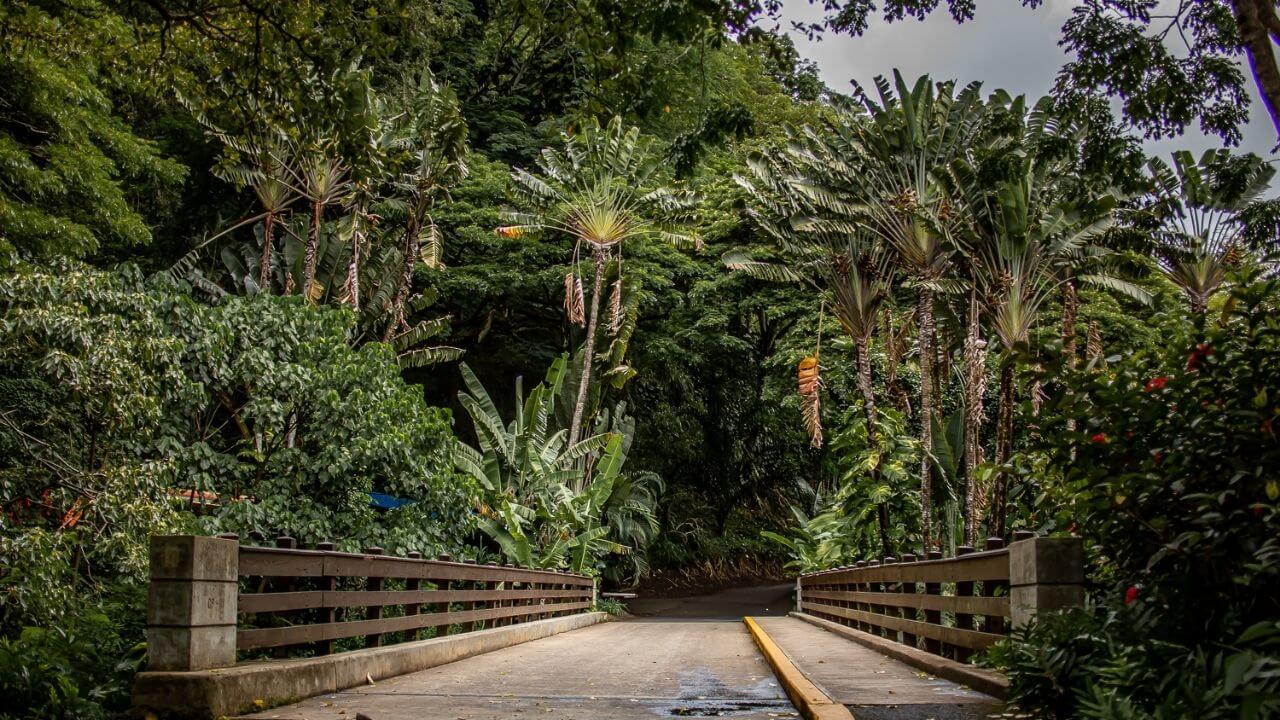 The Waimea Falls trail is more of a nature walk than an actual hike. The walk is 1.5 total miles round trip along a mostly flat, paved, meandering path. The path itself is a concrete, well-marked and maintained. There are several off-shoots you can explore that take you through different native and exotic plants and Hawaiian Hale structures.
Waimea Valley is just that, a valley so it rains here often. The vegetation is very lush and green. Don't worry there are covered benches and lots of trees if does rain and you need to seek shelter. Just remember you are here to take in the beauty and be in nature, not to get an intense workout.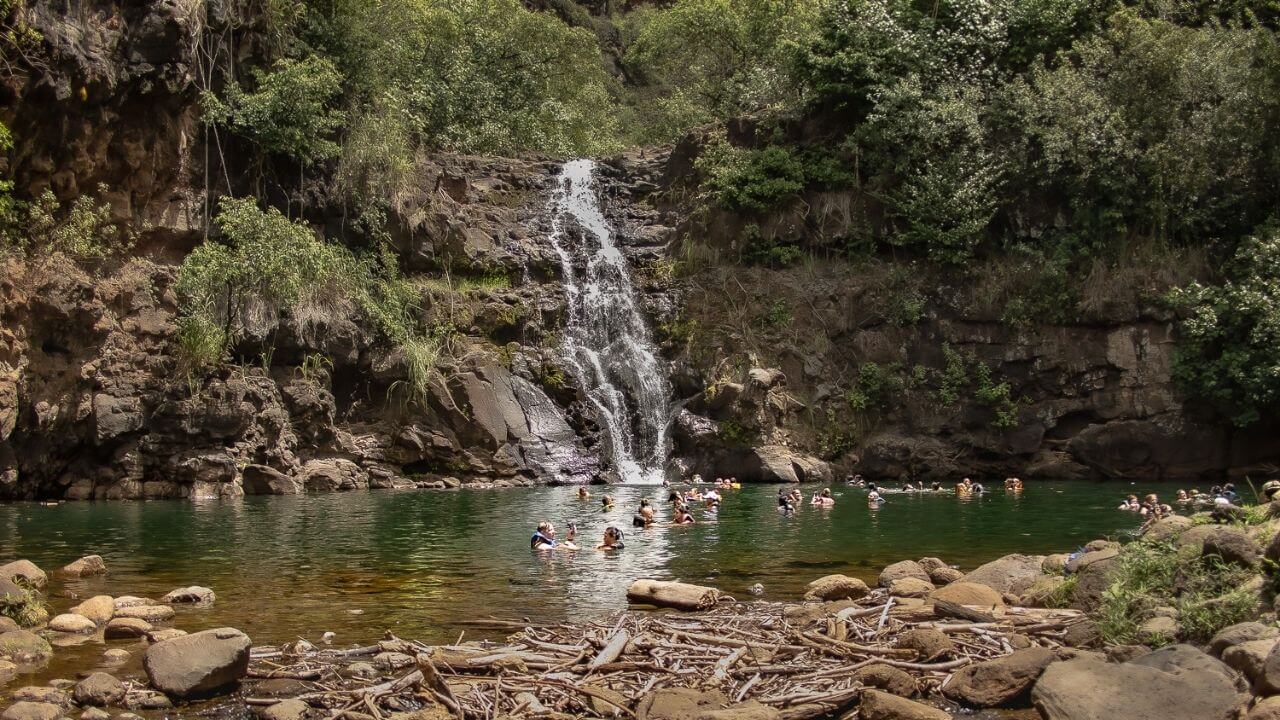 Waimea falls is one of those magical waterfalls that creates a pool that you are able to swim around (dependent on daily conditions). The 30 foot waterfall is stunning and what you imagine when you think of waterfalls in Hawaii.
Once at the falls there is a life guard stand, a snack shop and few pop up tents where you will need to get life jackets to enter the falls. Unfortunately regardless of how skilled you are at swimming, a life jacket is required to swim at the falls.
Being that we live in Hawaii and swim are actively skilled swimmers we opted not to go in. We took a few photos and were on our way.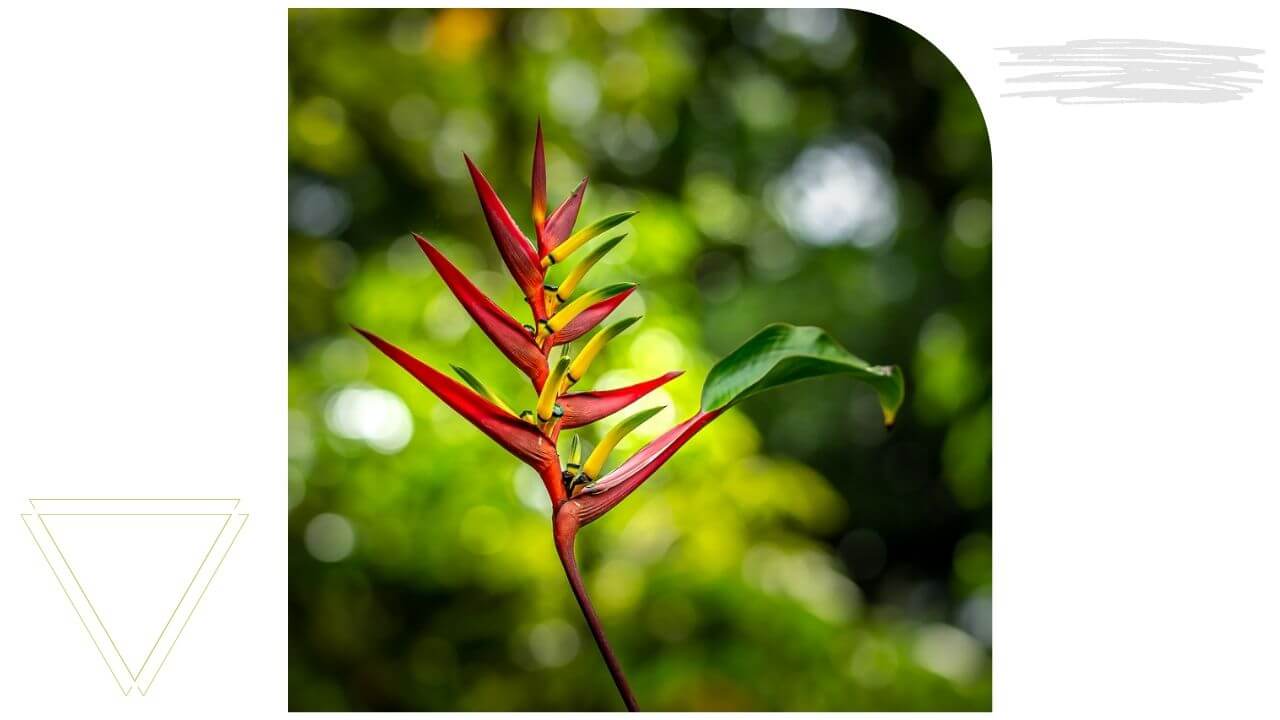 How to Get to Waimea Falls
The Waimea waterfall can be found in Waimea Valley on the North Shore, Oahu across from Waimea Bay.
By Car:
Driving Directions from Waikiki. Head west on the H-1 Hwy until the H-2 Hwy North. From the H-2 connect to Hwy 99 towards Haleiwa Town. Whether you bypass Haleiwa Town or not, Hwy 99 will eventually merge onto Hwy 83 along the coastline. Continue on Hwy 83 for 4 miles until you make a right onto Waimea Valley Road. There will be visible signs that read "Waimea Valley". Shortly after you turn down Waimea Valley Road there will be a parking lot with ample parking.
By Bus:
No vehicle, no problem. There is a local bus that you can take to reach the falls.
Take the 52 bus from Kuhio Ave (away from Diamond Head) to Haleiwa Town in the North Shore, where you will need to transfer to the number 88A or 60 Oahu Bus.
The 88A Oahu Bus will take you into Old town Haleiwa and then onward towards the North Shore Beaches. Kindly ask the bus driver to let you know when you are at Waimea Falls Park.
He will drop you off near Waimea Valley Road (across from Waimea Bay), where you will have to walk 200 yards to the parking lot.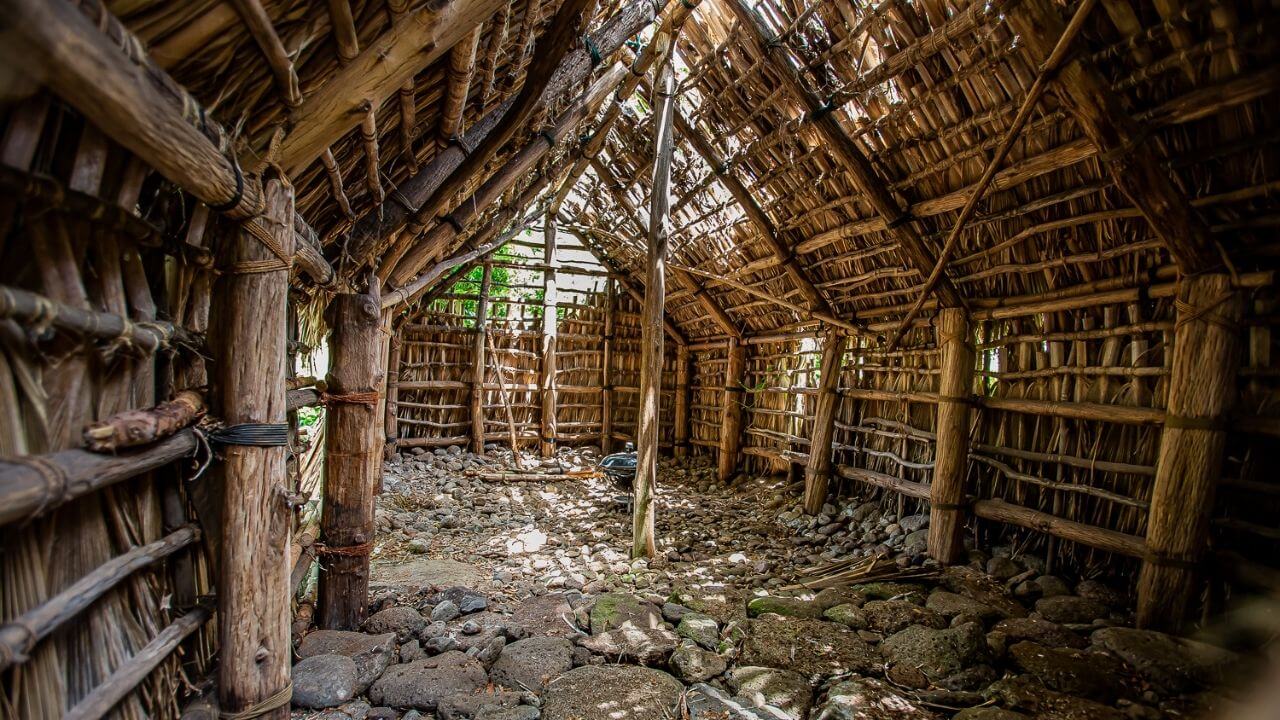 The Best Time to go to Waimea Valley
Since Waimea falls is one of the most popular attractions on Oahu, prepare for crowds. The best time to go to the Waimea Valley Waterfall is early in the morning. To avoid crowds get here when the place opens at 9 am and keep a fast pace.
Travel Tip: Large tour buses start to arrive between 1130-1. Even if you don't make it to the falls as they open, make it here before the buses arrive or closer to closing times.
In summary the Waimea Botanical Gardens and the waterfalls were beautiful and I'm glad we were able to experience it as we've explore Oahu a few times and have yet to visit Waimea Falls. We were a bit disappointed that you were not able to swim around the falls without a life jacket but we get it.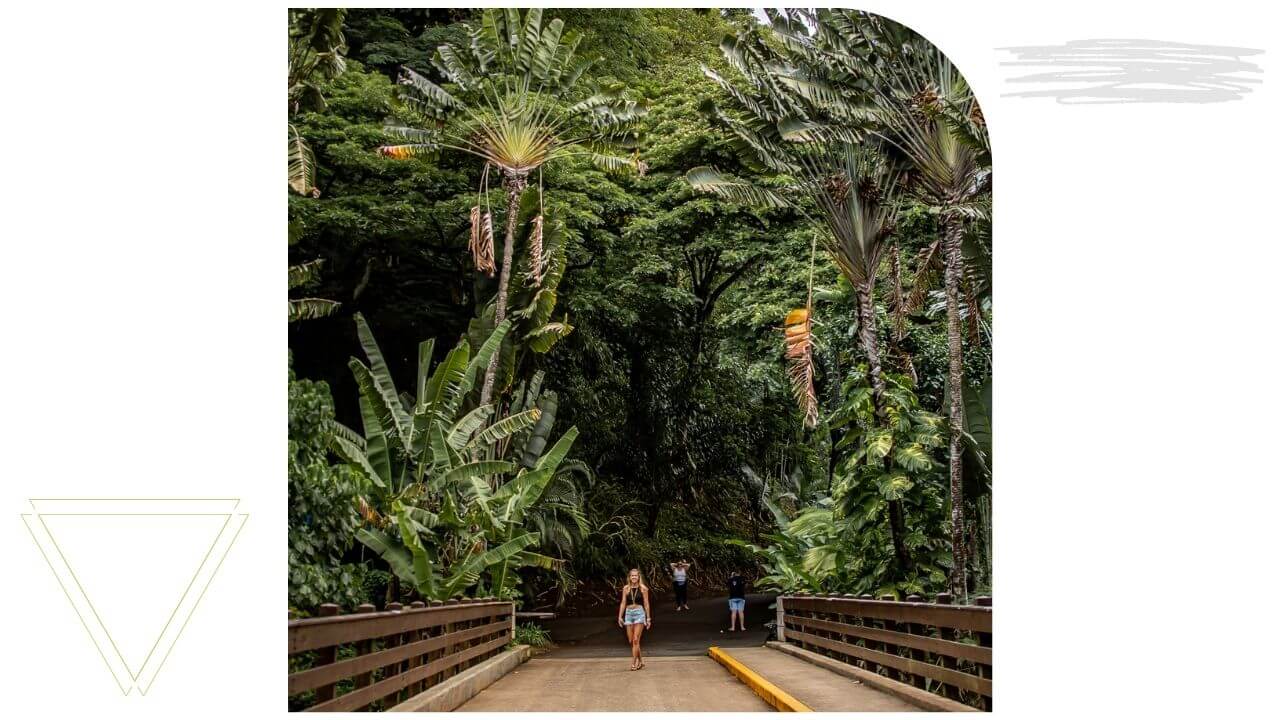 Tips for Visiting Waimea Falls & the Waimea Botanical Gardens
Near the falls has the potential to be muddy and slippery.
Bring a towel if you plan on swimming at the falls.
Wear proper footwear to get to and from the falls.
This area is prone to flash flooding.
Prepare for crowds.
If you'd prefer to experience this Oahu activity on a tour, there are a few Waimea tours you can do that are paired with other Oahu experiences.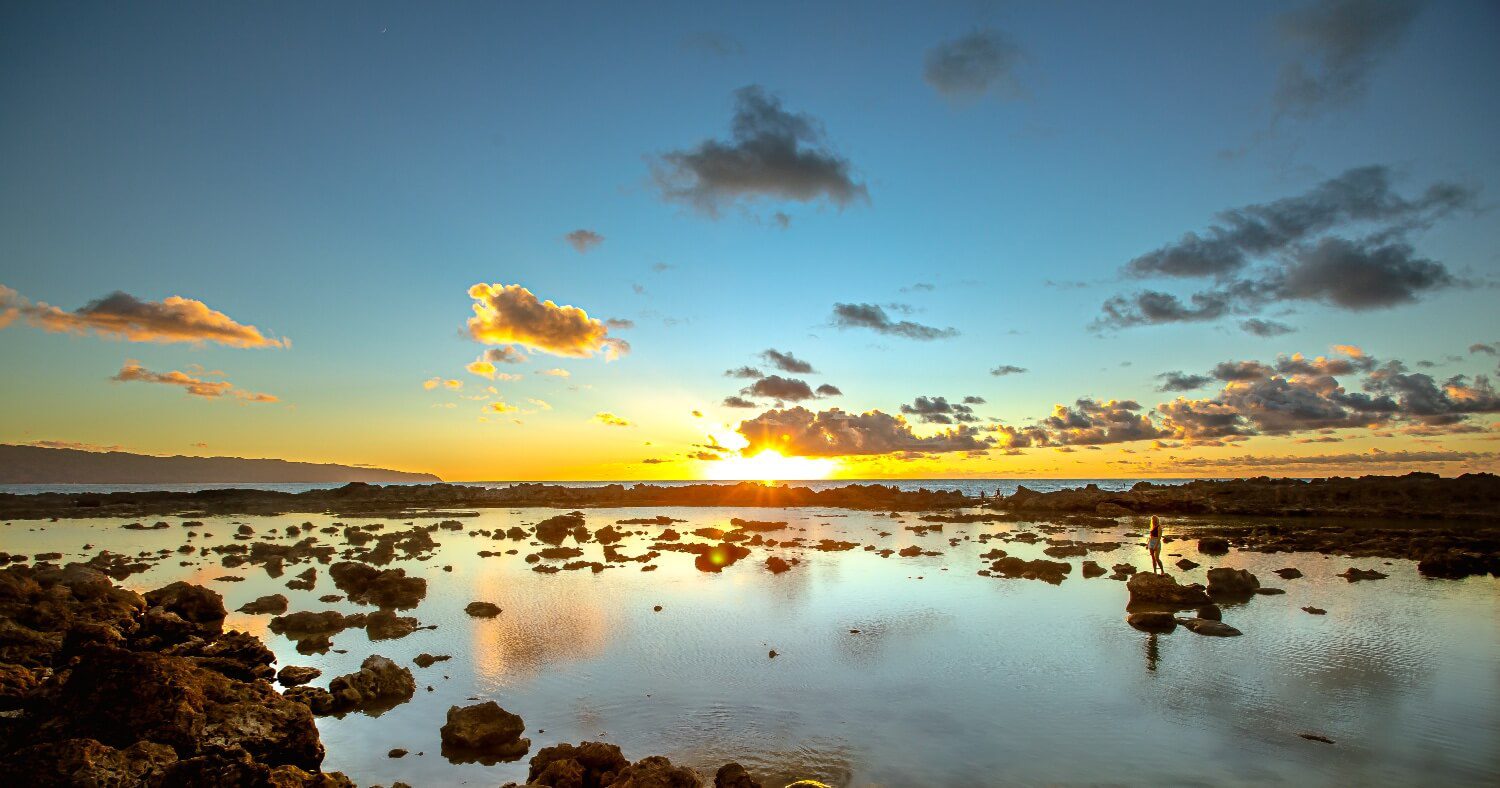 Other Things to do on the North Shore of Oahu
Sharks Cove
Waimea bay
Splurge at Turtle Bay
Eat at North Shore Food Trucks
Witness the Power of Pipeline
Explore Haleiwa Town
Catch Sunset at Sunset Beach
Enjoy Shave Ice
Oahu Travel Guides Below ↓
Enjoy this Post?!?! Pin in for Later ↓