I'm stoked that you're interested in working with me/us!
I'm going to share with you in more detail what I'm into, what brings in my audience, why its a work with me/us page and what my core values are to get a better idea if I'm Jess Traveling would be a good fit for your brand.
I'm Jess Traveling is a relatable travel blog focusing on adventures around the world, how to travel with a day job, daily life on Maui and ultimately how to make travel your day job.
I'm passionate about creating the life of my dreams and helping others do the same. Whether its traveling long term or short term, having a budget or a credit card with no max. I believe in living frugal but to know when it's worth the splurge.
For me, true happiness comes from exploring new cultures, spending time with the people I love and an intense, obscure adventure that you ask yourself "what the hell was I thinking?" or "when's the last time I showered?" at least once a day.
I do 99% of my travels with my partner Joe. We've been together since 2013 and we chose adventure and to create our dream lives.
We've been slowly embracing our age (hello mid 30's and gasp 40's 👋) and that's its never too late to live the life of your dreams or dare to succeed at something new.
I'm Jess Traveling Features articles on theese topics
Adventure Activities

Staying Fit while on the Road
Hiking Guides
Anything & Everything Maui
How to Travel on a Budget but Enjoy the Splurge
Boozy Experiences – I am a bartender after all 🍸
Unique Stays
In Depth City Guides
Photography Tours
Food! – You're talking to restaurant gurus over here!
If it makes me say, oh sh*t…then I probably wrote about it
⛺️
Off-the-Beaten Path Destinations
The majority of our audience are young professionals who travel to find adventurous, authentic and meaningful experiences. They travel with a budget in mind but don't mind splurging if its the right experience. Most of our readers are interested in Hawaii travel, I mean who doesn't love the beach.
Our typical reader is a millennial woman who travels solo or with a partner. She is between the ages of 25 – 35 years old, and is likely from the United States.
INSTAGRAM
4,200 + Followers
FACEBOOK PAGE
500 + Facebook Fans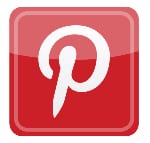 PINTREST
300k Monthly Viewers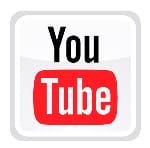 PARTNERSHIP OPPORTUNITIES
Want professional photos of your product somewhere epic with an insane backdrop? Or are you looking for someone to experience your Hawaiian Island hopping adventure in return for providing high quality photos?
Joe is the man behind the camera and has the skills to create the perfect photograph. We also have the equipment, software and knowledge to make your brand come to life.
🗺 Press Trips & Destination Campaigns
If you're looking to promote a destination, we can work together to increase awareness through social media, content creation and photography.
With a knowledge of SEO, a platform and engaging voice, we can create captivating and unique content for your brand.
Sponsored content: We can write sponsored content about your brand to be published on I'm Jess Traveling. I do not accept pieces written by the clients themselves.
Important Note: All sponsored content will be 100% honest and authentic, and will include only no-follow links, as per Google guidelines.
🏂 Sponsored Stay or Experience
We can offer honest reviews of the property or experience which can be shared on the website, social media and/or through the I'm Jess Traveling newsletter.
We are actively looking for adventure travel brands whose values and mission align with ours. We will be able to promote them during our world travels and at home in Maui, HI.
If you're still here that's a pretty good sign. We'd love to help bring exposure to your brand or product.
Look forward to hearing from you.