I'm so excited that you're interested in working with me. First, I must say it is not just me, its us. I do most of my travels with my partner, Joe, the man behind the camera. In fact all of the photography on this blog is his.
We're a great team. Joe does the photography and edits all the content. I handle the blog and edit our YouTube videos. We both collectively run our social media company Stoked Shutters LLC.
Below I'm going to share with you in more detail what we're into, what brings in our audience and what our core values are to get a better idea if I'm Jess Traveling would be a good fit for your brand.
I'm Jess Traveling is a travel blog focusing on our personal adventures around the world and life on Maui. We also blog about budget travel and general travel tips.
When we're not working on the blog or on photoshoots, you can find us home on Maui hiking, surfing or hustling behind the scenes to make this dream life a reality.
Life by design ✨ A life filled with purpose and excitement. To be alive and present in everyday living. This is what we are about. This is what we are on a mission to create.
As we embark on this journey, we hope to teach and inspire people along the way. If we can dream, so can you.
Be bold enough to live life on your terms, and never, ever apologize for it. To take the road less traveled instead of the well-beaten path.
Every article written on I'm Jess Traveling is our honest opinion. We believe in taking care of the environment, keeping fit, becoming successful and living modestly but knowing when to splurge.
I'm Jess Traveling Features articles on theese topics
Adventure Activities

Staying Fit while on the Road
Hiking Guides
Anything & Everything Maui
How to Travel on a Budget but Enjoy the Splurge
Boozy Experiences – I am a bartender after all 🍸
Unique Stays
In Depth City Guides
Photography Tours
Food! – You're talking to restaurant gurus over here!
If it makes me say, oh sh*t…then I probably wrote about it
⛺️
Off-the-Beaten Path Destinations
The majority of our audience are young professionals who travel to find adventurous, authentic and meaningful experiences. They travel with a budget in mind but don't mind splurging if its the right experience. Most of our readers are interested in Hawaii travel, I mean who doesn't love the beach.
Our typical reader is a millennial woman who travels solo or with a partner. She is between the ages of 25 – 35 years old, and is likely from the United States.
INSTAGRAM
4,200 + Followers
FACEBOOK PAGE
500 + Facebook Fans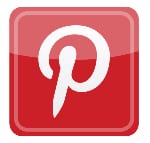 PINTREST
300k + Monthly Viewers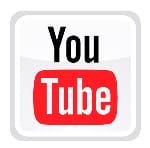 YouTube
< 100 Subscribers
PARTNERSHIP OPPORTUNITIES
Want professional photos of your product somewhere epic with an insane backdrop? Or are you looking for someone to experience your Hawaiian Island hopping adventure in return for providing high quality photos?
Joe is the man behind the camera and has the skills to create the perfect photograph. We also have the equipment, software and knowledge to make your brand come to life.
🗺 Press Trips & Destination Campaigns
If you're looking to promote a destination, we can work together to increase awareness through social media, content creation and photography.
With a knowledge of SEO, a platform and engaging voice, we can create captivating and unique content for your brand.
Sponsored content: We can write sponsored content about your brand to be published on I'm Jess Traveling. I do not accept pieces written by the clients themselves.
Important Note: All sponsored content will be 100% honest and authentic, and will include only no-follow links, as per Google guidelines.
🏂 Sponsored Stay or Experience
We can offer honest reviews of the property or experience which can be shared on the website, social media and/or through the I'm Jess Traveling newsletter.
We are actively looking for adventure travel brands whose values and mission align with ours. We will be able to promote them during our world travels and at home in Maui, HI.
If you're still here that's a pretty good sign. We'd love to help bring exposure to your brand or product.
Look forward to hearing from you.