Attending the legendary full moon party in Thailand has always been something that I've wanted to experience. 10 to 30,000 people flock to this island every month during the full moon to party the night away.
The beach is packed full of party goers, backpackers, DJ's, fire dancers, drink vendors, neon paint painters, stages to dance on, you name it! Since having survived an official full moon party, I wanted to put together a post of the best full moon party advice.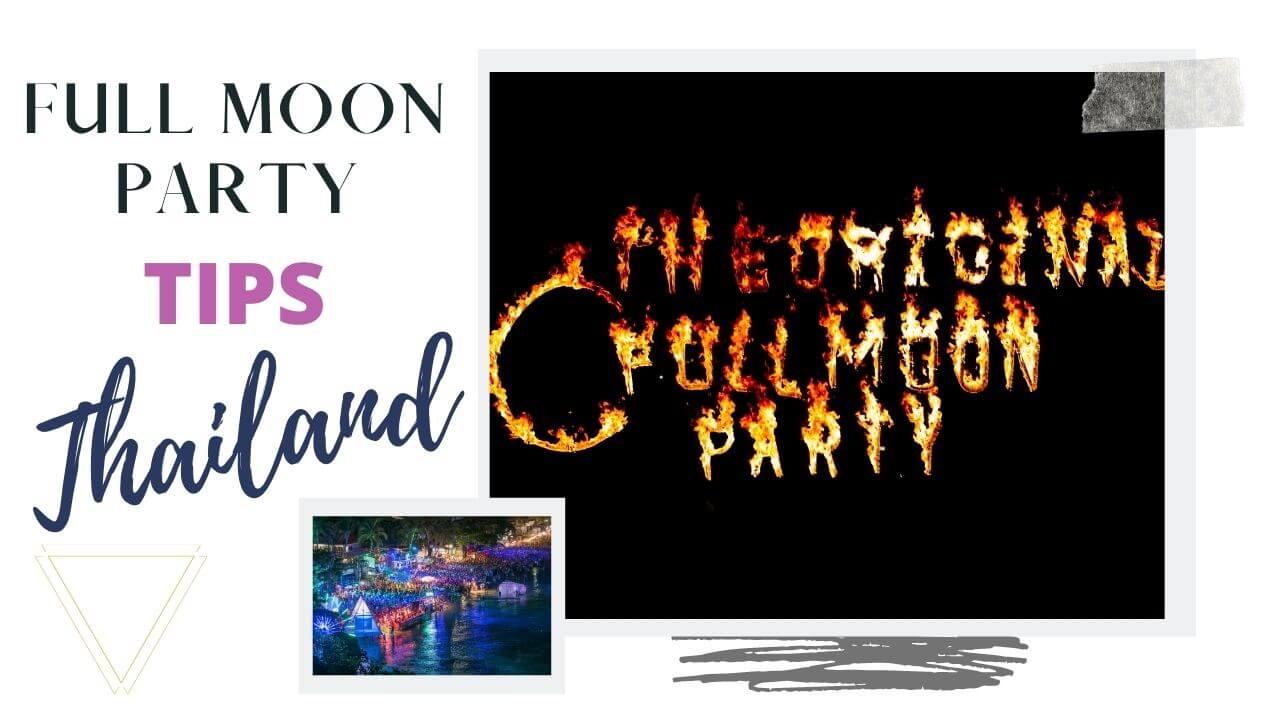 For full transparency, I have sprinkled some affiliate links in this post.  As an Amazon Associate I earn from qualifying purchases that gives me a small commission at no extra cost to you if you decided to make a purchase.  As always, I would never recommend a product or service that I didn't truely believe in.  All proceeds go to keep Jess traveling and coffee ☕️.  I thank you in advance.
Tips for

thailand full moon parties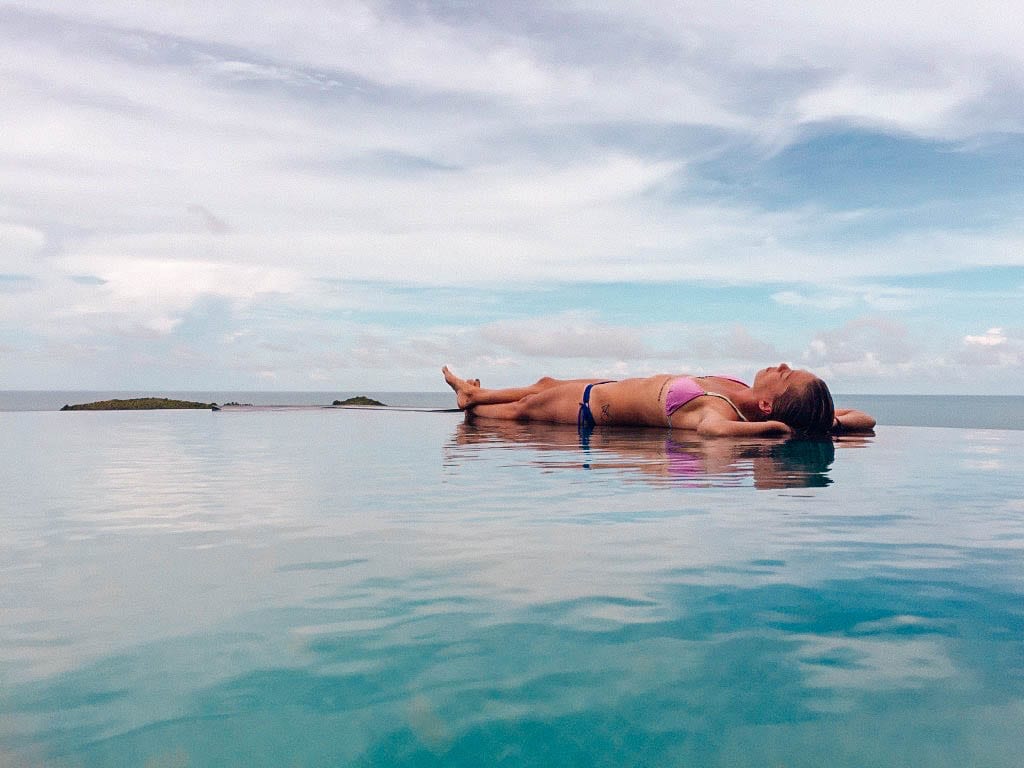 Accommodations near full moon party
Book your accommodation for full moon party on one of the neighboring islands, either Koh Samui or Koh Tao. Both of them have frequent ferries going to and from Koh Pha Ngan and its nice to have a quite place to return to that is not in the middle of the madness.
Plus accommodations on Koh Pha Ngan during the full moon party require at least a 4 or 5 day minimum and we just wanted to experience the party and move on. But if you do decide to stay on Koh Pha Ngan book your accommodations ahead of time as they fill up quickly or you could find yourself sleeping on the beach with a couple hundred extremists and the sand fleas.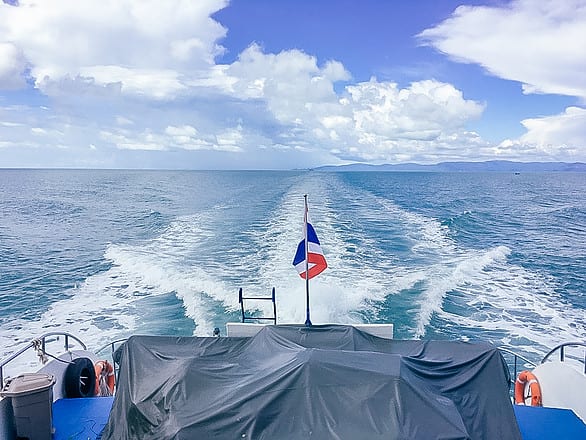 Ferries to Full Moon Party
There are multiple ferries running to and from Koh Pha Ngan every hour and there are a few options you can purchase to get there.
The cheapest option is when you pick an exact time you want to catch the ferry from Koh Samui to the Koh Phangan full moon party. And an exact time you want to catch the ferry back to Koh Samui.
There are you multiple different tour companies you can book through.
More expense about 200Baht, but it gives you the choice to leave whenever you want. We chose this option and it was one of the best decisions we made the whole trip.
I'm a frugal traveler but there are a few things to splurge on and this was one of them. We left the party earlier than we thought and were able to hop on the earliest ferry and were back in the comforts of our beautiful resort on Koh Samui within an hour.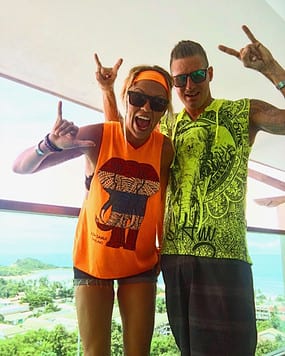 No need to pack your neon as you can buy all your full moon party gear on island for about $15 US Dollars, that includes neon face or body paint and bright, glow in the dark shirts, socks, headbands, or shorts. Everywhere you turn you can find a shop that will sell something that fits your style.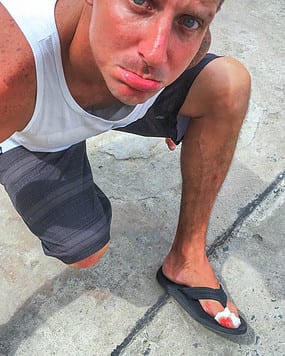 Wear closed toed shoes. I know you'll be on the beach and dancing your butt off in the sand but you might loose a slipper or injure yourself and nothings worse than hurting yourself while you are on vacation.
Don't pregame too hard as you'll have no problem catching the buzz that you want. There are plenty of places to buy a beer, take a shot, or purchase a bucket (you know like a sand pale that you used to build sand castles with when you were a child) full of your choice of liquor and mixer. If you dare you can drink a bucket all to yourself but its better to conquer these in teams of two or more. And before you know it you'll be limboing or jumping a rope that is lit on fire!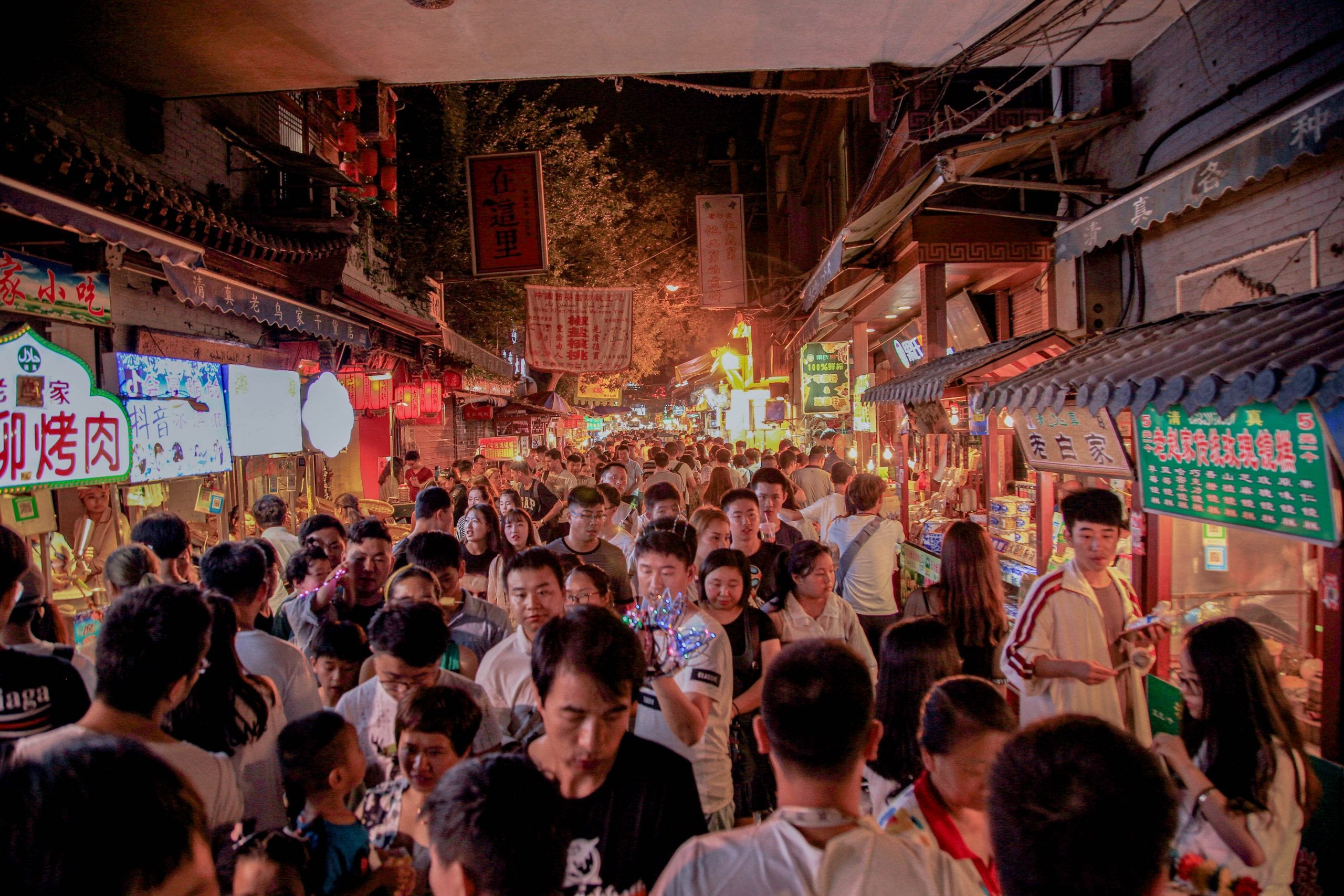 Be prepared to be close and sweaty with whomever happens to be next to you. This is one of the biggest parties out there and the beach is jam packed, especially when you add loud techno, dub step music and dance floors to the mix. If you have personal space issues don't go!
Don't bring anything with you that you value (besides your partner or mate) because chances are it won't be with you when the party finally ends. It will either get lost, stolen, or broken and none of those come with a happy ending.
Bring only the essentials (i.e. money only needed for the night, chapstick, camera and a let's party attitude) and store it someplace safe!
Always use the buddy system! You don't want to lose your friends cause the chances of finding them on a packed beach are slim and you always need someone to have your back. I.e. watching your drinks so they don't get dosed and help with unwanted attention if needed.
Stay hydrated! I can not stress this enough, the islands of Thailand are hot and humid, especially in the summer and when you combine alcohol, intense dancing and humidity you lose a lot of water and dehydration is no joke!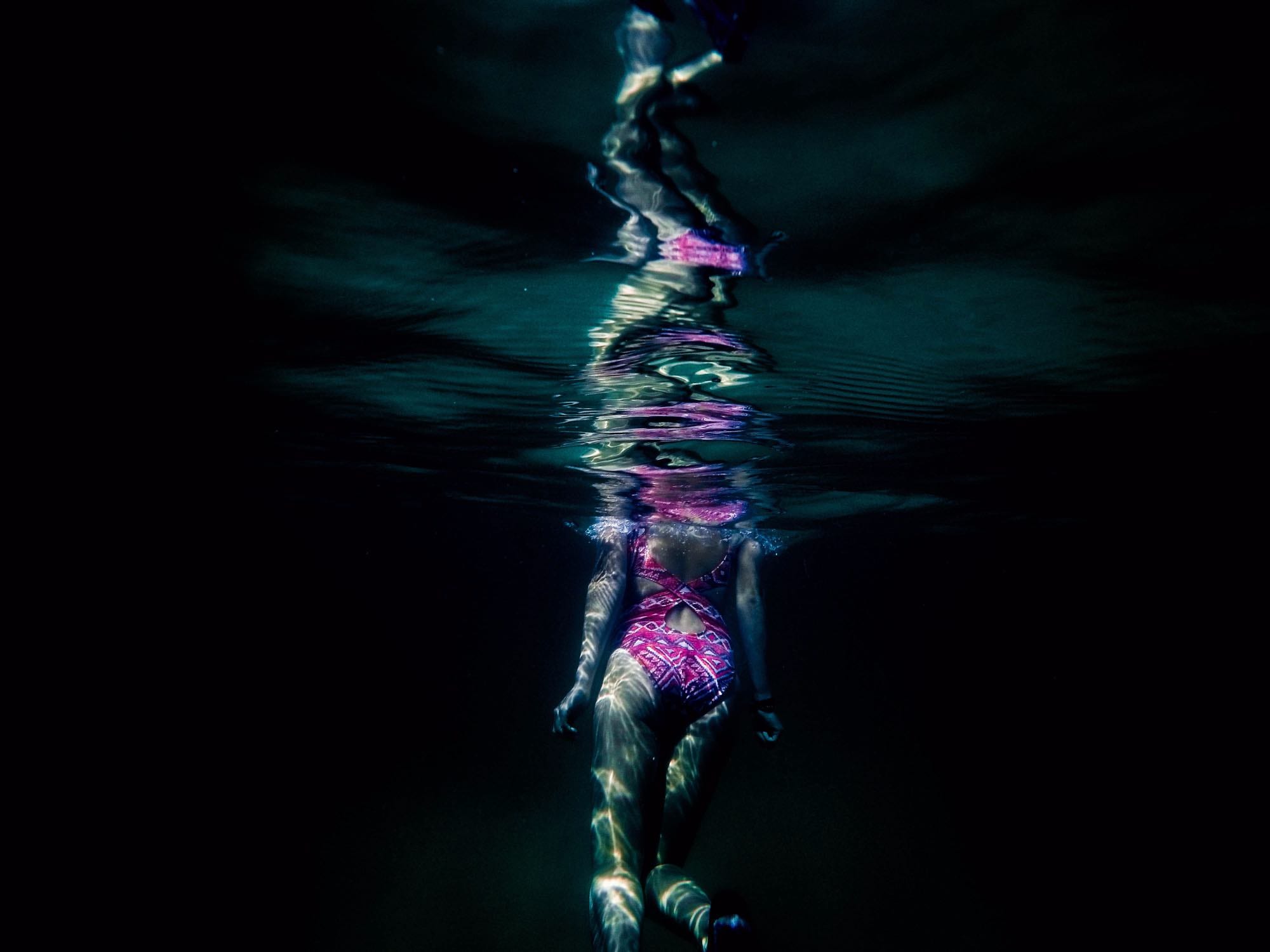 Swimming on the beautiful beach of Haad Rin is wonderful during the day but not at night during the party. Copious amounts of alcohol and swimming don't mix, and just image all the people using the ocean as a bathroom…stick to dancing. Plus who doesn't like to burn couple extra calories and not to mention its FUN!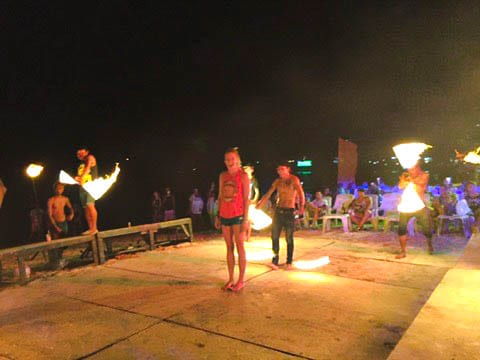 There are plenty of opportunities to show off your "skills" when it comes to fire at a full moon party. You can jump a rope, limbo a stick or even jump through a hoop all engulfed of flames!
I personally stayed away from anything of the sort for fear of singing off my eyebrows or worse but hey to each their own. Watching the experienced fire dancers put on their show on the other hand was on a whole new level and that I would recommend to anyone and everyone!
Lastly, DRUGS…Do I really need to say it. DON'T! The last thing you want is to extend your vacation sitting in a Thai jail with a hangover and no passport to get home!