As soon as you step off the plane you'll understand why Thailand is called 'Land of the Smiles.' On this Thailand 10 day itinerary we'll spend the days soaking up the sun in the islands, embracing in the culture in the north and partying it up in the city.
I have such fond memories of Thailand. Like the time Joe and I spend a week in the Phi Phi Islands. Or the 3 nights we lived it up in Bangkok with new friends. Or when we crossed off a bucket list item and bathed with the elephants in the north. I could go on and on but I'll spare you my ramble.
As usual I recommend spending more time in Thailand if you can. There are so many beautiful places in Thailand, that a week just doesn't cut it. Traveling slower allows you to get a true feel of a place and is better on the budget. But if you only have 10 days in Thailand let's get the most out of your time.
10 day Thailand itinerary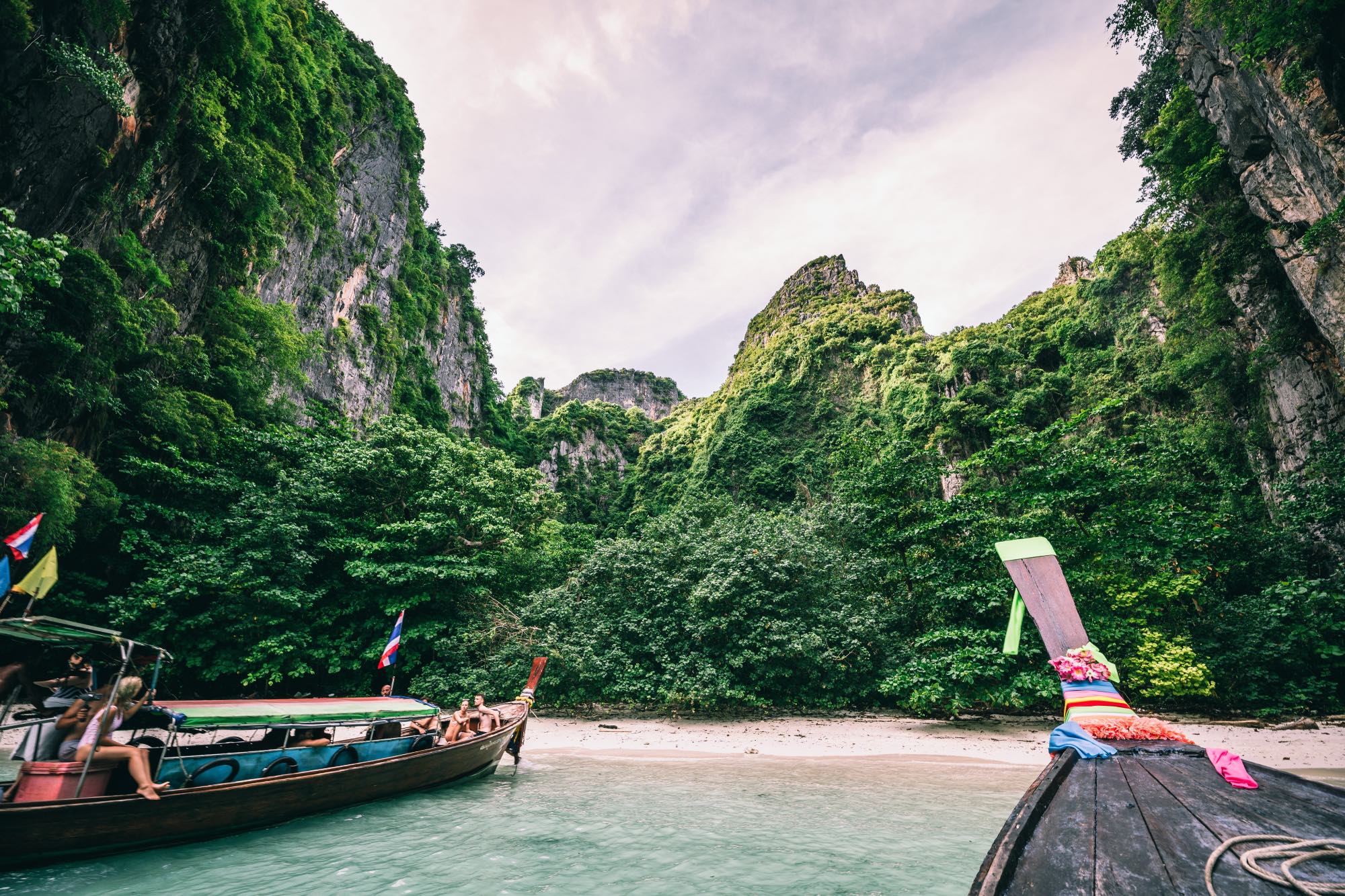 thailand itinerary 10 days
3 Days Bangkok
3 Days in Northern Thailand Chiang Mai/ Pai/ Chiang Rai
4 Days in the Islands
There are 3 seasons to consider when planning a trip to Thailand. The "rainy" season or monsoon season which runs about May to October. Count on there will be rain most days usually in the afternoon it will dump rain hard for a couple hours. The rainy season is considered off season so room prices will be a little cheaper and easier to book as you go.
The "cool" season is November to February. This is considered peak season so preparation is crucial. The Loi Krathong lantern festival is held every February in Chiang Mai. You must plan ahead for this event.
The "hot" season is March through May. If your main objective is spending time at the beach then this could be a good time to visit. It's not as busy as the cool season and wouldn't need as much forward planning. Check out my Southern Thailand Itinerary if you want to dedicate you're time to the islands.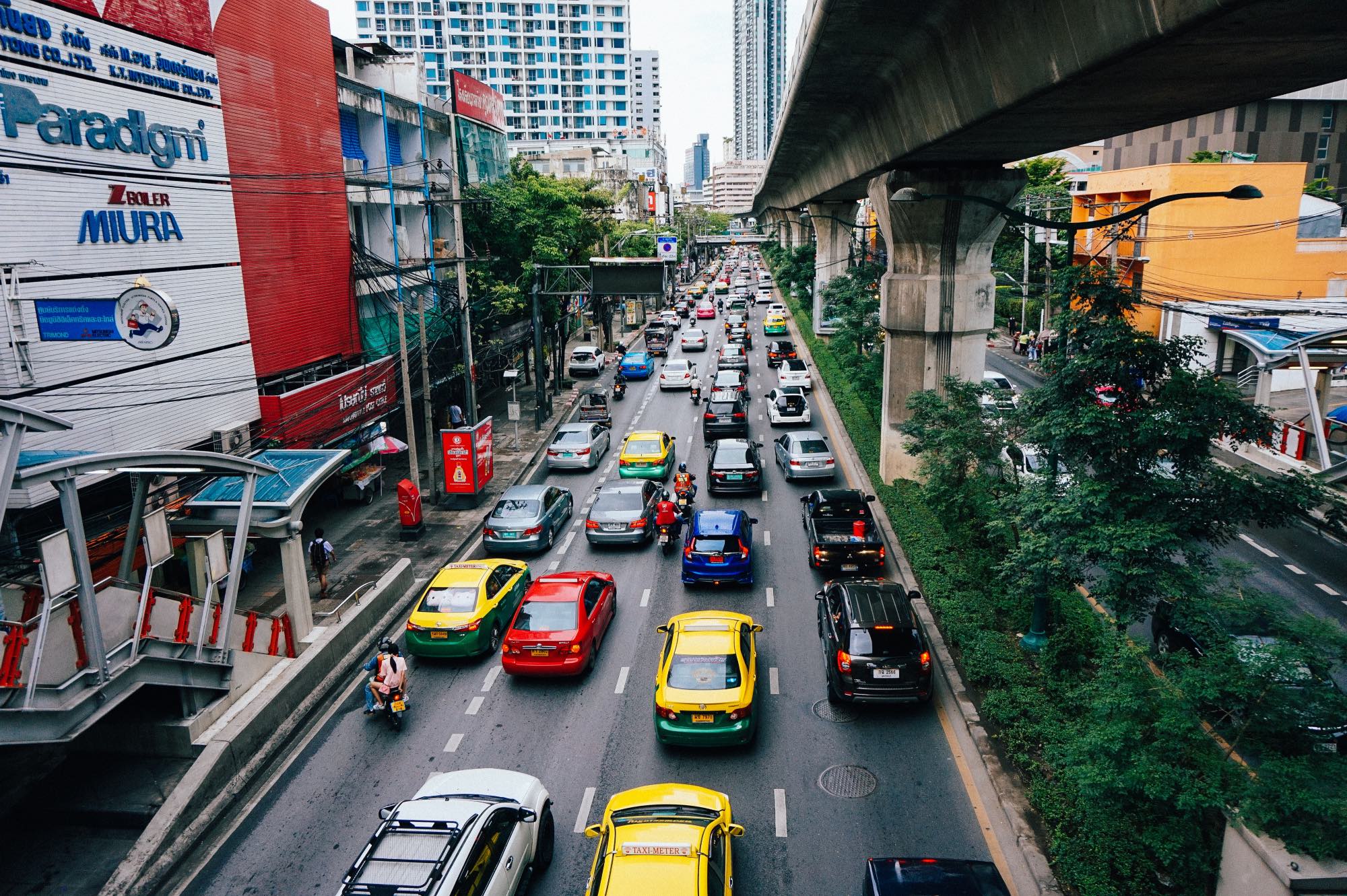 Thailand is full of culture, history, ruins, tropical beaches and much more. Situated on the mainland in Southeast Asia and Thailand shares a border with Myanmar, Laos, Cambodia, and Malaysia. Flights are plentiful to get to Thailand and you can find some great deals, I'm a huge fan of skyscanner. If you're already traveling around Southeast Asia flights are cheap and buses are frequent.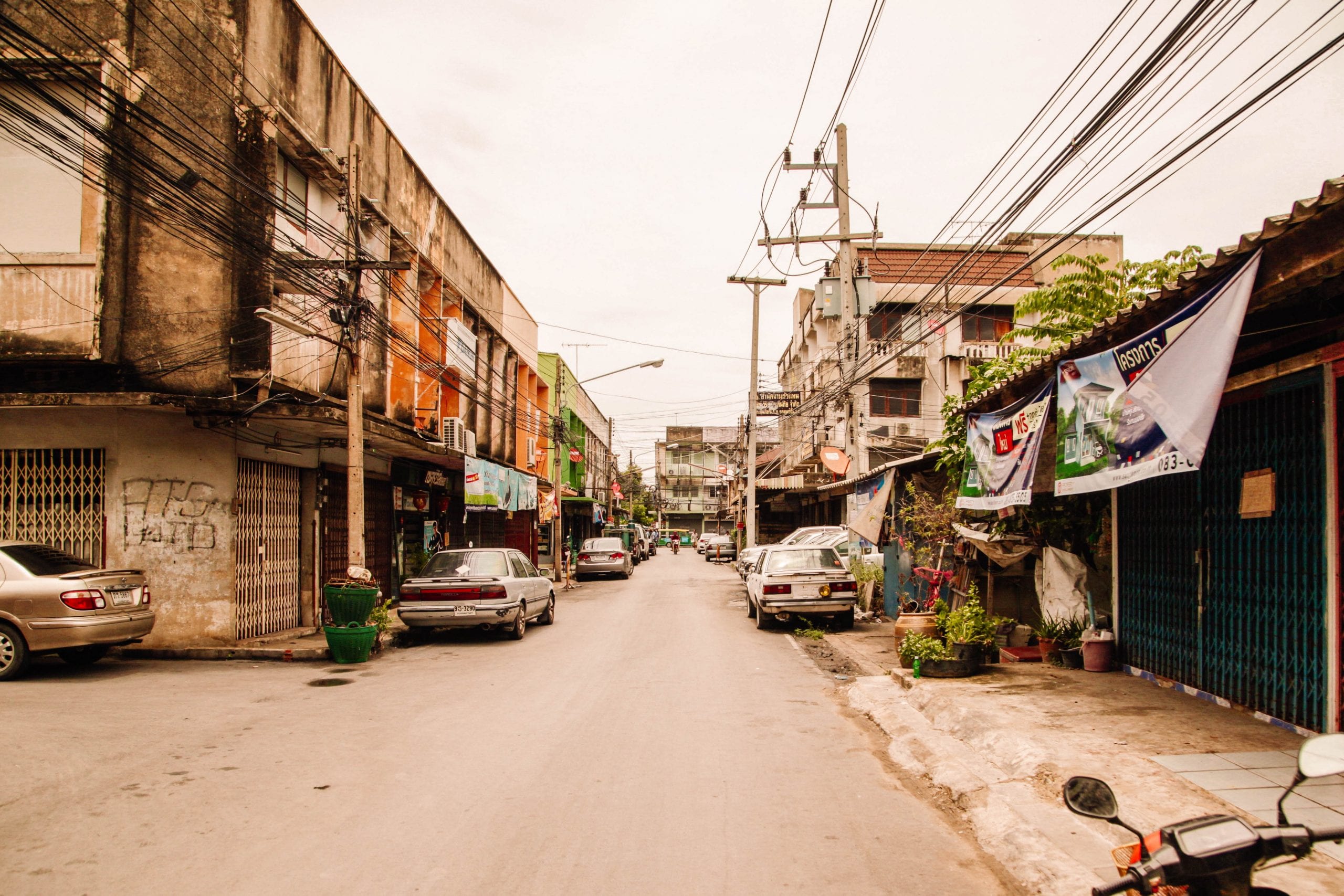 For the purpose of this post we'll be starting of our 10 days in Thailand in the capitol of Bangkok. Bangkok is an eccentric, posh, wild, exotic, authentic chaos all rolled up into one. There's something for everyone in Bangkok and you always have a good time. Bangkok is Thailand's most populous city so which part of the city to stay in is an important factor.
Stay in or around the Ratannakosin area. This is a great location to see all of Bangkoks top sights.
Arun Residence
Great views of Wat Arun and a perfect rooftop bar. Enough said.
Sala Arun
Sister property to the Arun Residence. Balconies, river, serenity.
Chakrabongse Villas
Boutique hotel with lots of class. Book ahead of time because there are only 9 rooms in total. Right on the river and has a perfect pool.
If you're on a budget and want the night life stay around Banglamphu. This are is full of budget accommodations and close to the best bars and restaurants in the city.
Charoendee Boutique Hostel
Best bang for your buck right in the action of Thanon Khao San. Only downside is you'll have to share a bathroom but you can get a private room for around $10 a night. Now thats a steal on this Thailand 10 day itinerary.
Buddy Lodge, Khaosan Road
Rooftop pool, multiple bars, spa, fitness center and quiet. What more could you ask for?!
Praya Palazzo
Elegant oasis in the middle of a big city. Close to nightlife and the Grand Palace. Worth the splurge.
Stay downtown to be close to the subway and to the best shopping.
Lub d Bangkok Siam
Great location next to the skytrain. Easy train ride to explore the Chatuchak Weekend Market.
Centara Grand At Centralworld
Close to the world plaza with a beautiful spa, pools and service to match.
Siam Kempinski Hotel Bangkok
Luxury in the heart of Bangkok.
Spend the evening exploring around your hotel traffic is a bitch. The last thing you want after sitting on an airplane all day is to be sitting in rush hour traffic.
You could spend weeks in Bangkok and still not see everything. Since your time is short, pick your 'MUST SEE'S' and go from there. Here are some of the top things to do in Bangkok.
The Grand Palace is located in the heart of Bangkok. It is a series of buildings that once housed the royal commander and government buildings. You can visit the Grand Palace daily from 8:30 to 3:30 pm and it cost 500 Baht to enter. We were here as Thai guards were changing. Beware of scams outside the palace as they are very common.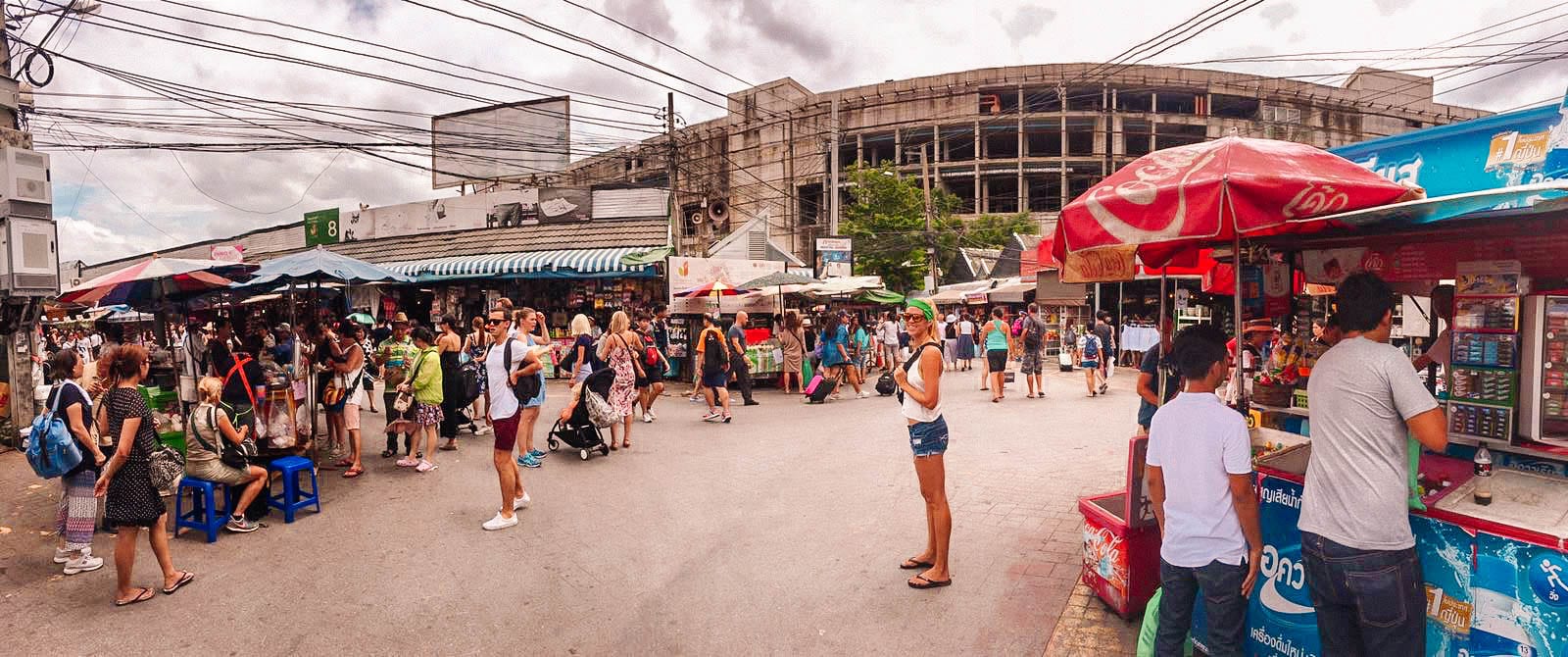 If you're here on a Saturday or Sunday make sure you check out Chatuchak Weekend Market. It's one of the worlds largest flea markets! Anything you could possibly want is sold here. We spent hours wondering through the market. My favorite purchase was were the engraved passport covers. We also had some delicious Thai food at the string of food trucks here!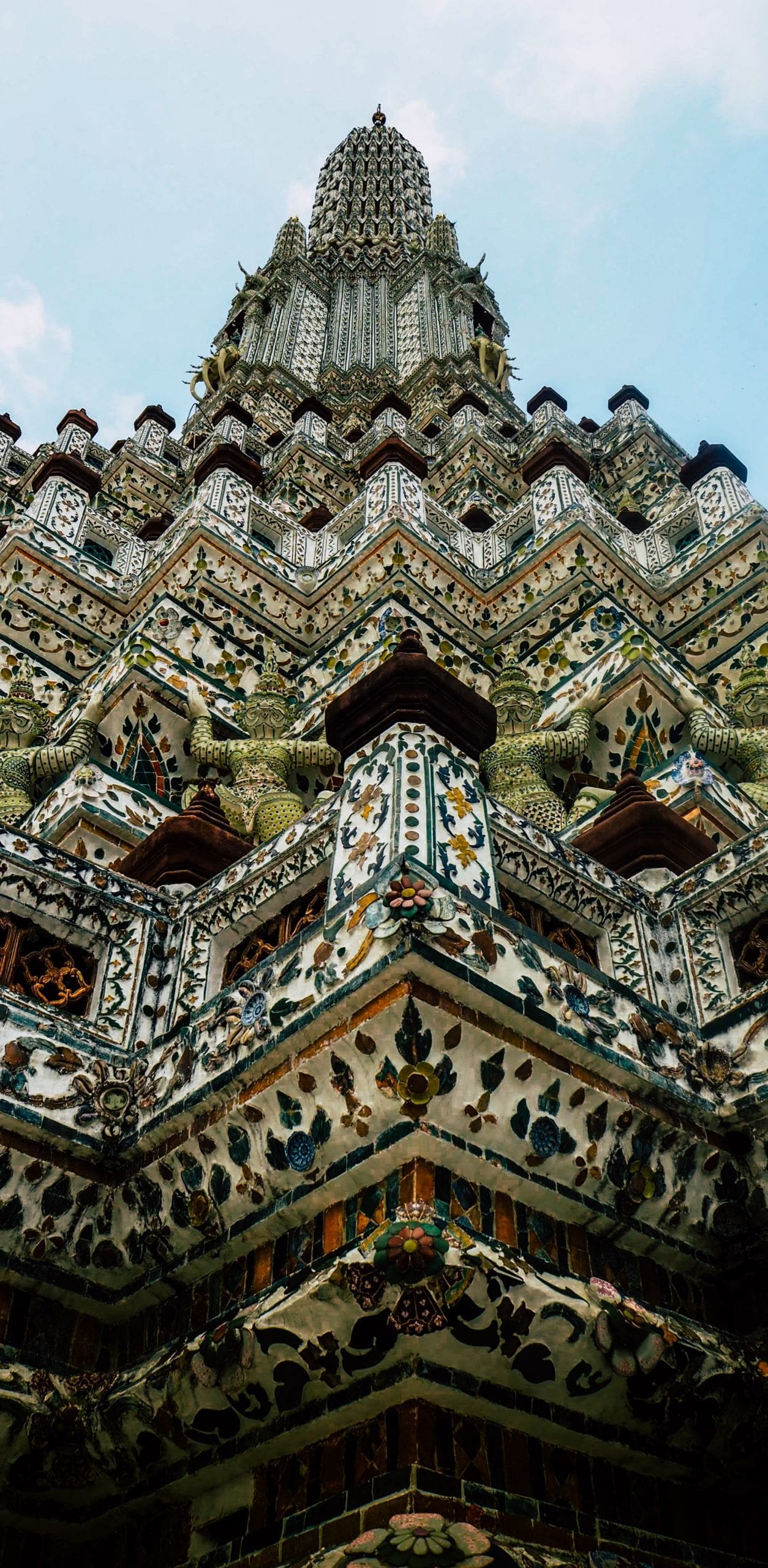 What Pho is also known as the Reclining Buddha and is located close to the Royal Palace. This royal monastery is divided into two sections. The chapel section and the living section. This is a wonderful place to view ancient Thai art and admire the architecture. It cost 200 Baht to enter.
The Bangkok National Museum is one of South East Asia's largest museums. This is an awesome way to spend a rainy day. The museum features Thai art and history dating back 3000 years. Tickets cost 350 Baht.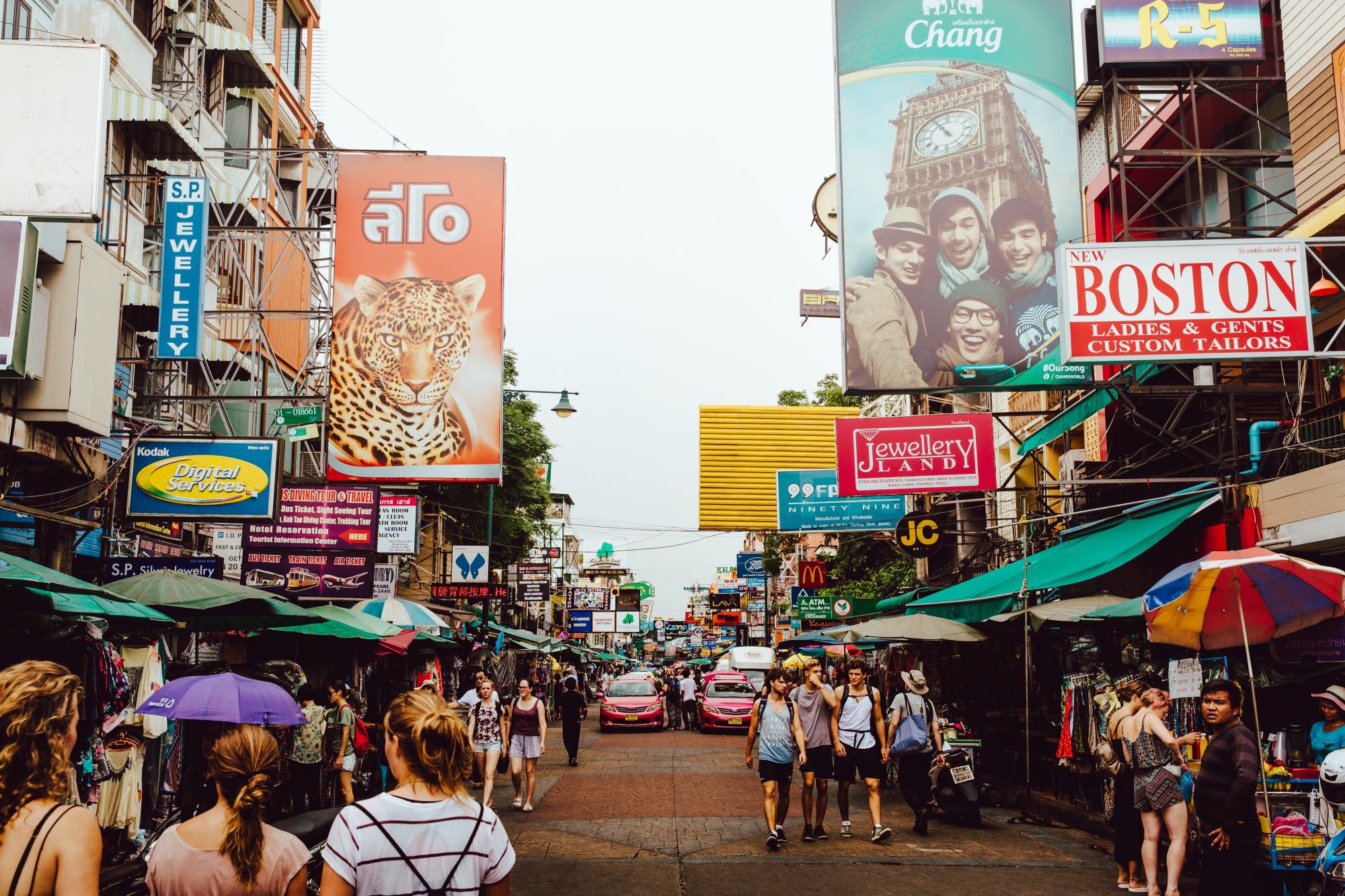 Thanon Khao San is a street popular backpacker district located in central Bangkok. Spend an afternoon or evening walking around the crowded street. There are plenty of food stalls, quirky souvenir shops, pubs and bars to keep you busy for hours. Watch for pickpocketers and use the buddy system.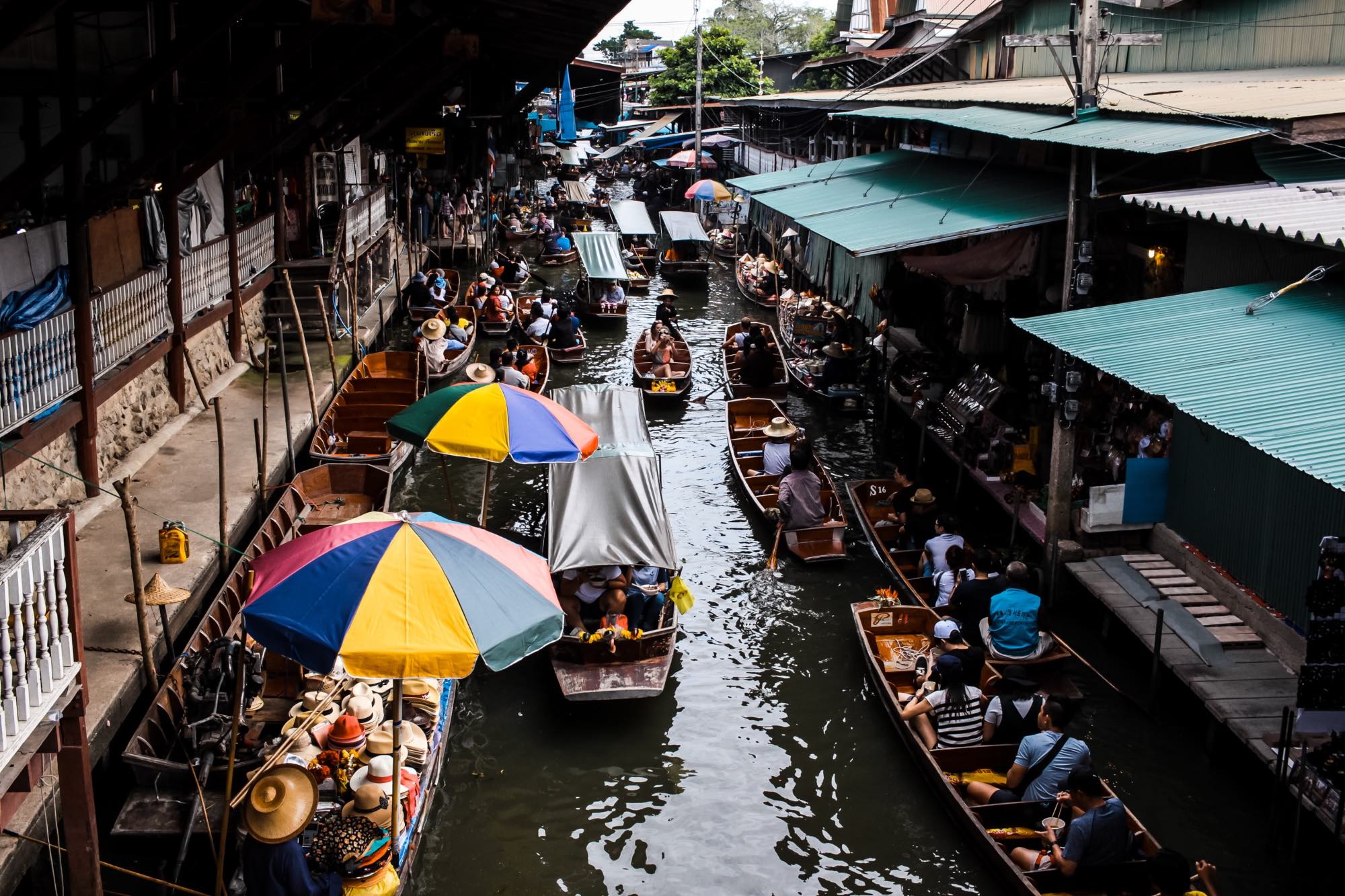 Taking a tour of the floating markets on a longboat is one of my favorite things to do in Bangkok. There are a handful of options to take you to different locations. Make sure you stop at the floating markets. There are stores along the river bank and the boat will pull up beside the shop and you are able to purchase things. Fresh fruit, flowers, food on sticks and beverages will at your fingertips. The old school drive through.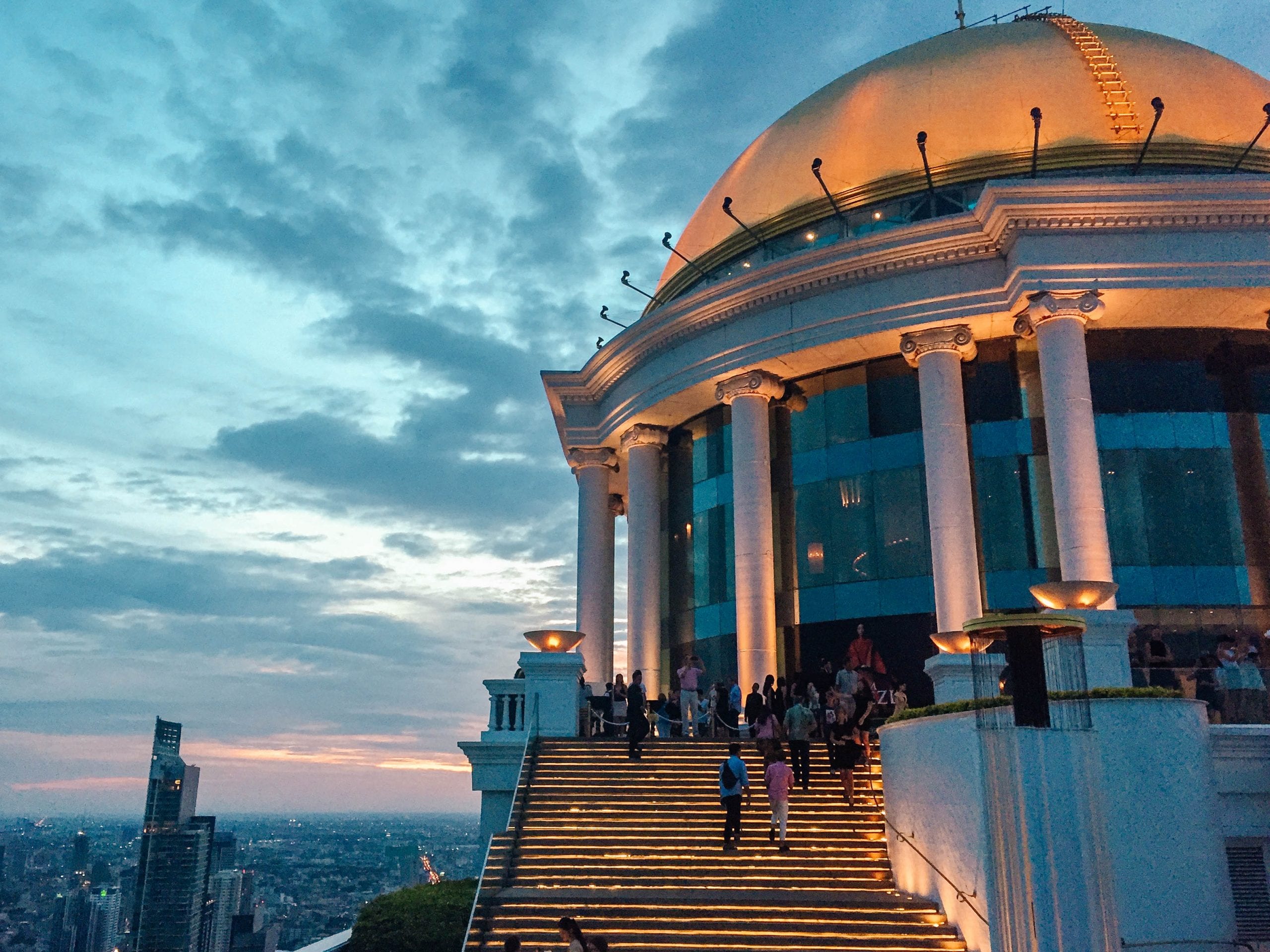 Enjoy Drinks at a Rooftop Bar
I'm sure we've all seen 'The Hang Over II' and this movie highlights one of Bangkok's most esquisite rooftop bars, the Sky Bar. Of course Joe is a huge Hang Over fan so we had to go here. They have a strict dress code which doesn't allow slippas so bring a hot dress and shoes. The drinks hand crafted and views of the city overlook the river are out of this world.
Enjoy a Traditional Thai Massage
This should be on your ToDo List everyday! But if you're not into the pain settle for a lighter massage. Either way, you're on vacation and deserve a pamper!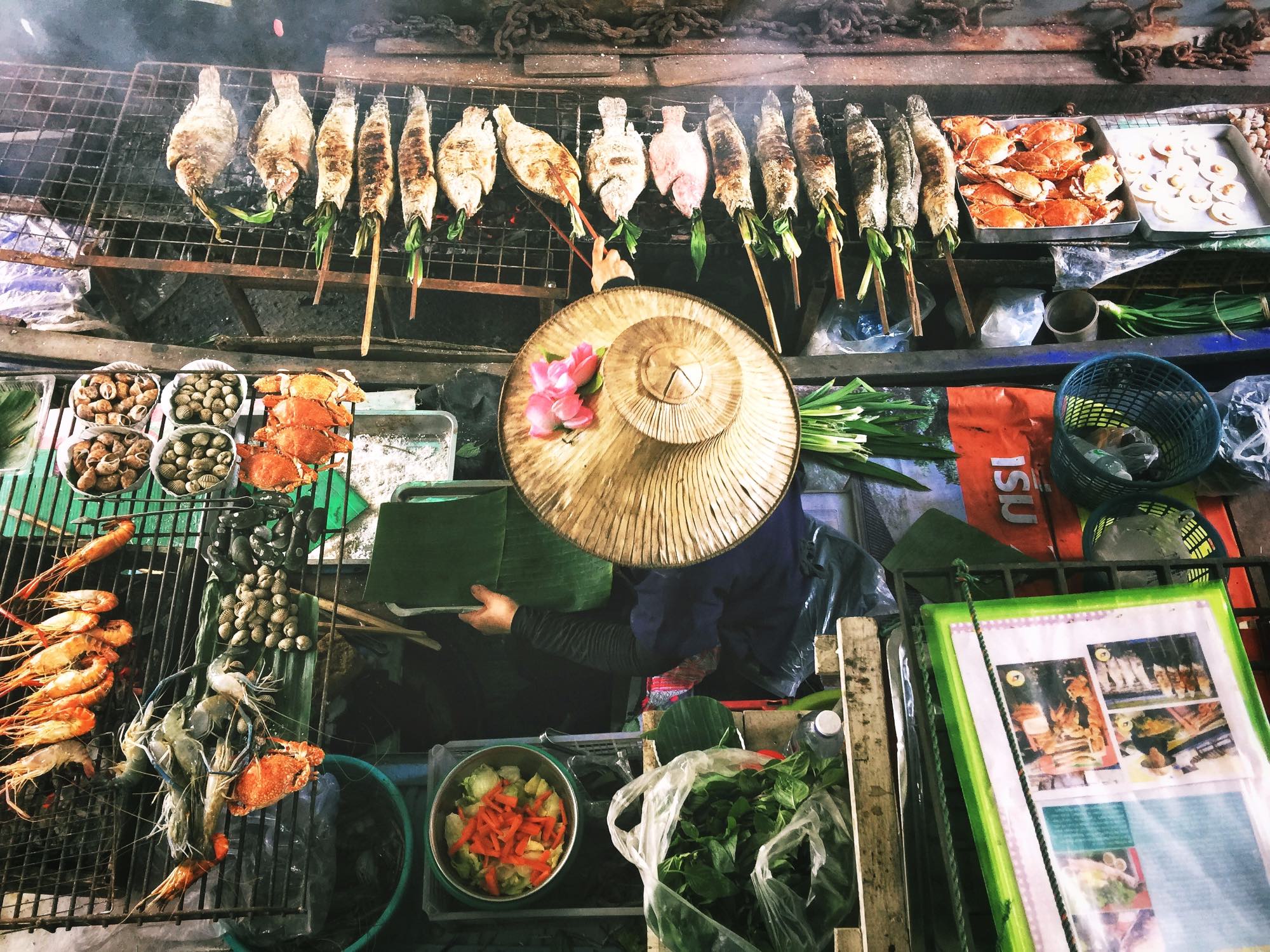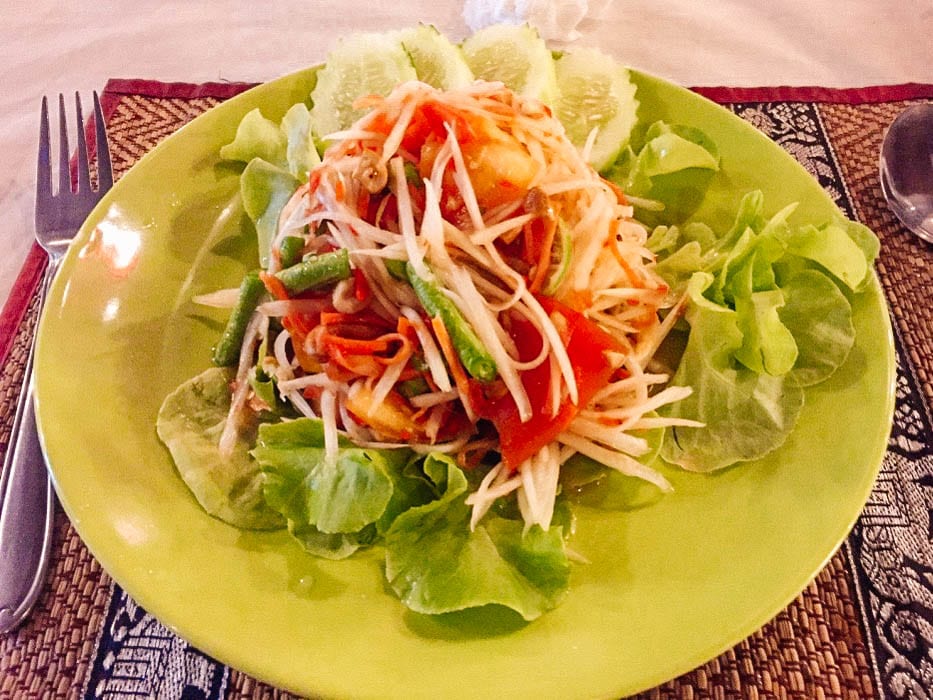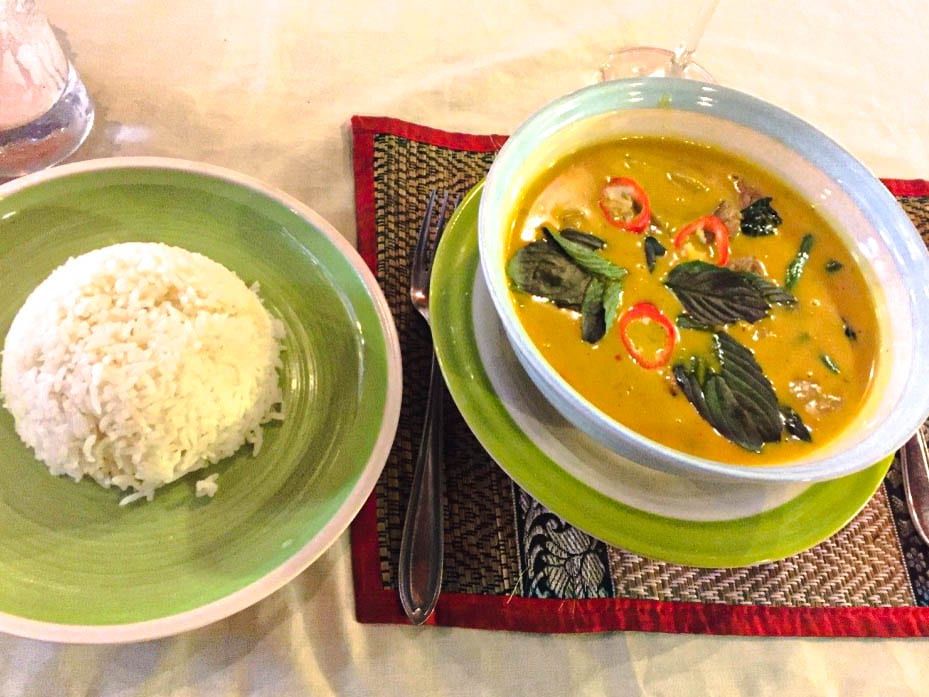 Thai food is one of my favorite food groups and finding tasty Thai food when you're in Bangkok is NOT a problem. I loved finding little markets and eating the delicious Thai food on little plastic chairs. If you're up for eating something creepy crawly on a stick head to Thanon Khao San.
Day 3: Take the Night Train to Chiang Mai
Store you bags and spend the day doing all things you were not able to do in the last 2 days. Tonight you'll take the overnight train to Chiang Mai in the north. The sleeper train is comfortable and roomy (especially if you've ever traveled through China on an overnight train).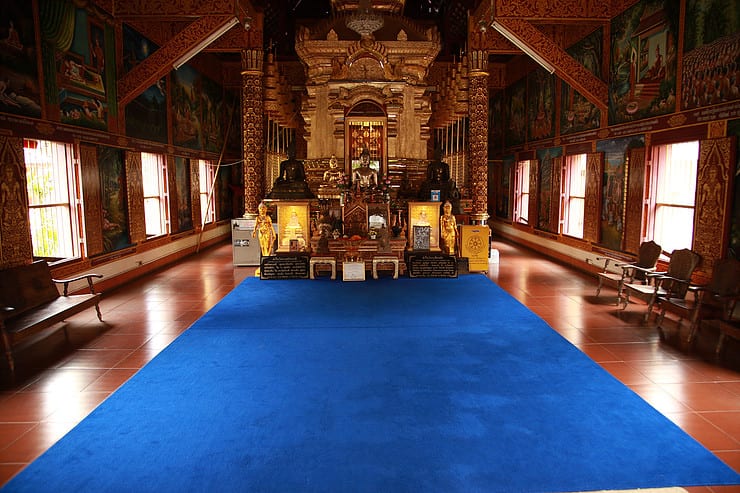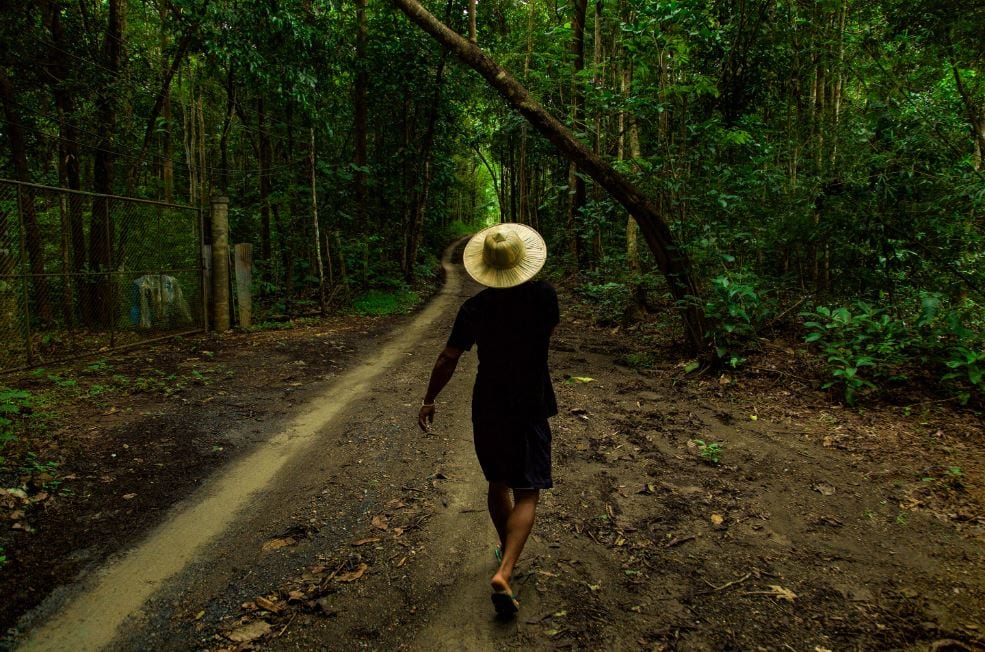 Day 4: Explore Chiang Mai
Chiang Mai is Thailands second largest city but very small in comparison to Bangkok. Chiang Mai is also a big expat and digital nomad city so don't be surprised to see more westerners than Thai's.
There's tons of guesthouses, apartments and boutique hotels to choose from. We stayed at BED Nimman, inside the walls. We had good location to temples and were close to a street full of delicious options. For a housing ideas
Book your excursion to go to an elephant sanctuary in 2 days. The reception of your stay will be able to assist you with this. Here are a few good ones to check out.
Day 5: Day Trip to Pai or Chiang Rai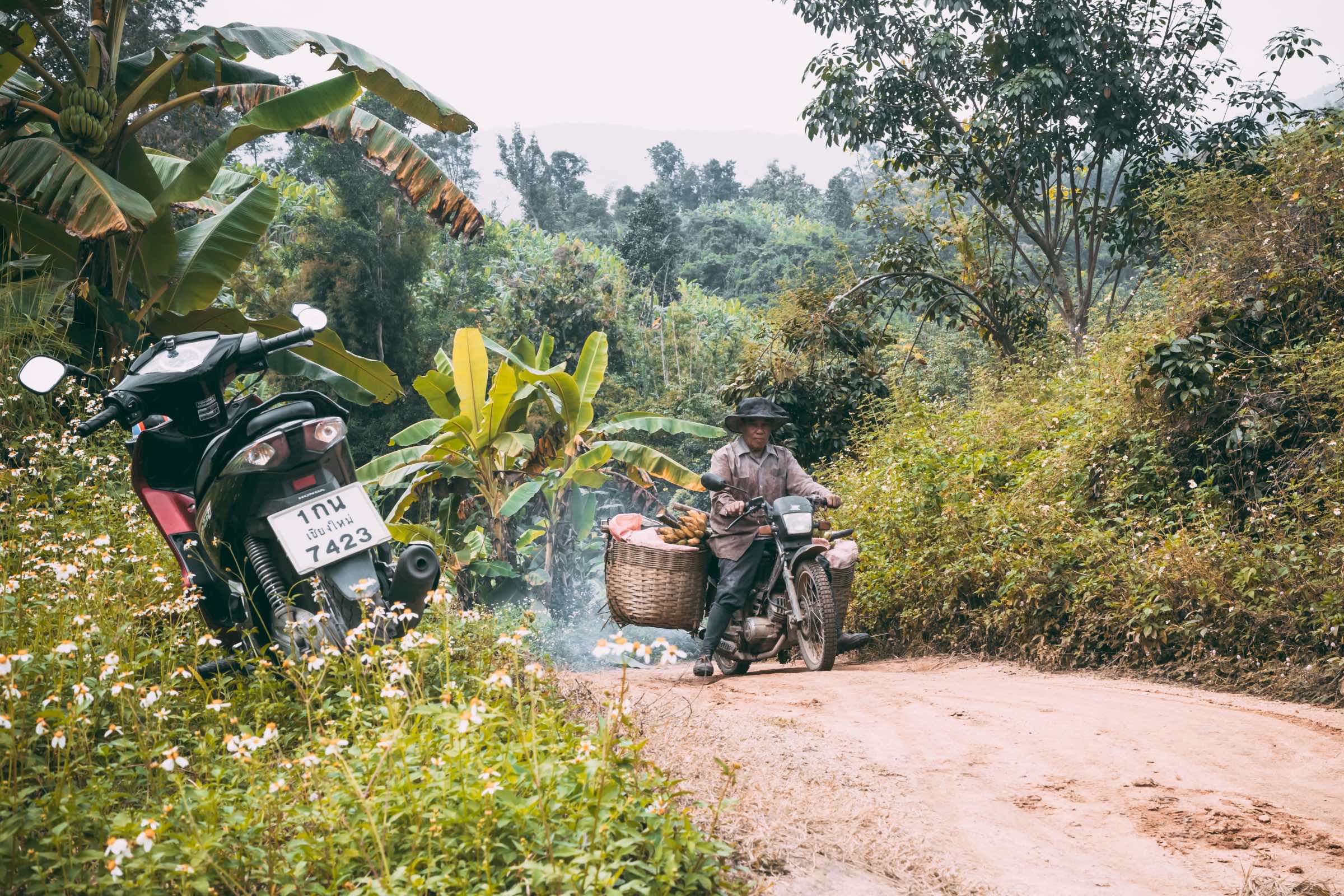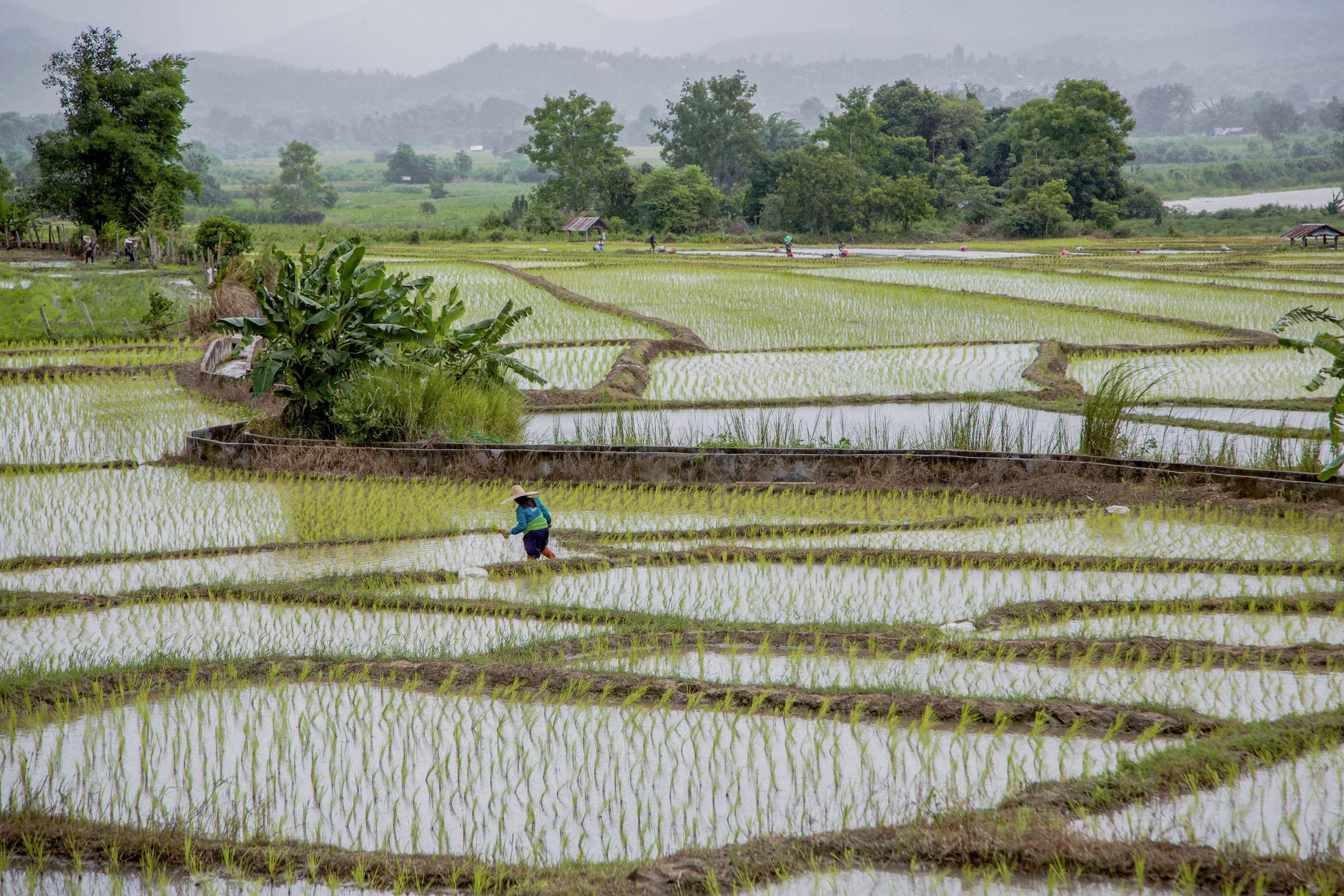 Pai is a quaint hippieish town about 3 hours northwest of Chiang Mai. Pai used to be considered off the beaten path but is continually growing in popularity. You can book a van to get you here or rent a moped. The road to get to Pai from Chiang Mai is windy and surrounded by lush green forests. If you stay in town you'll be in walking distance of the night market that happens on the Main Street every night.
We stayed at the The Quarter Pai and loved the location and vibe. For more housing inspiration.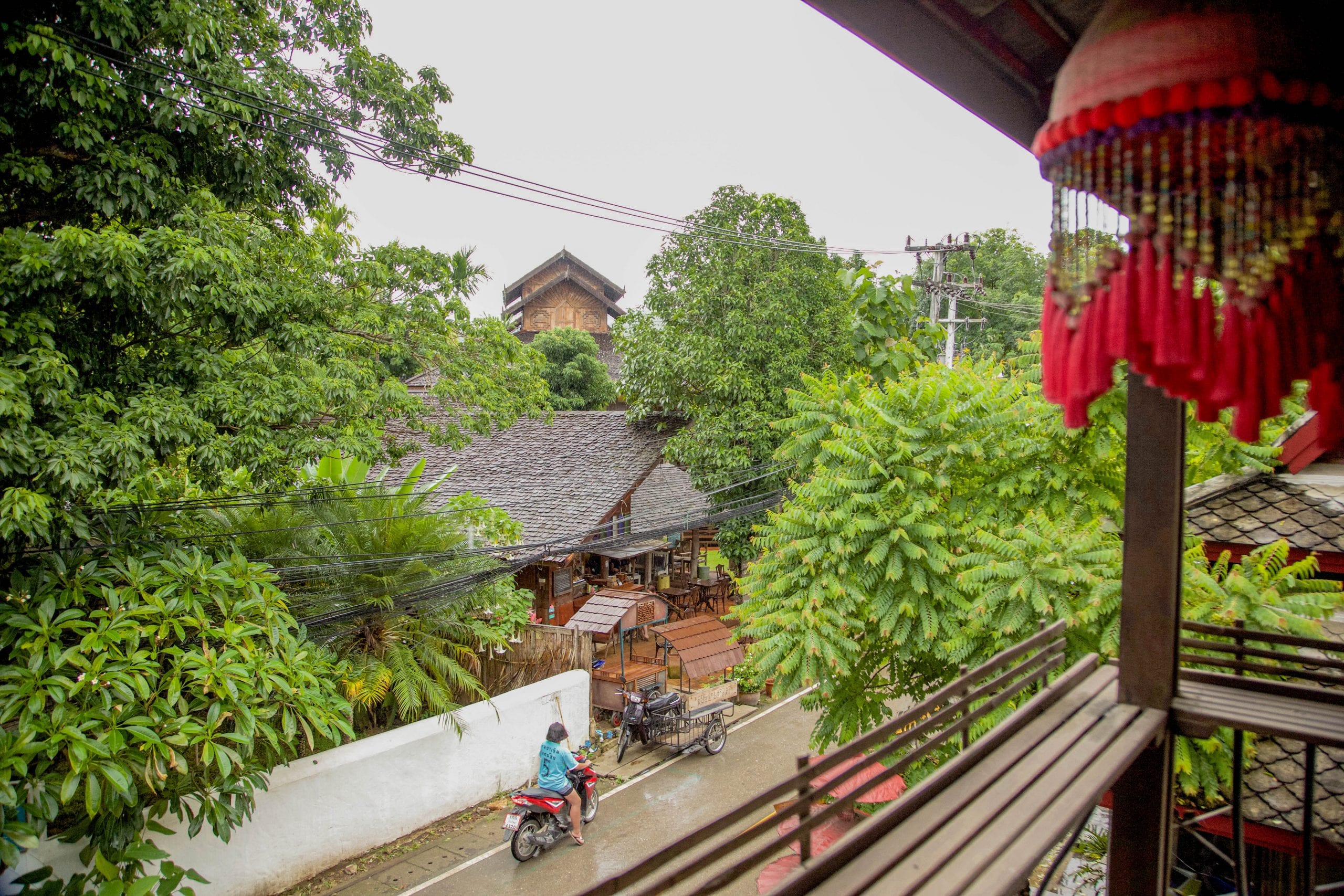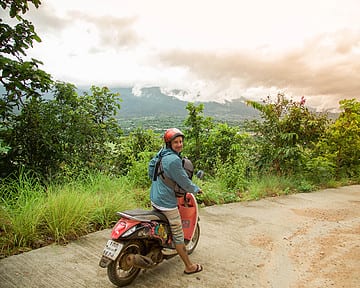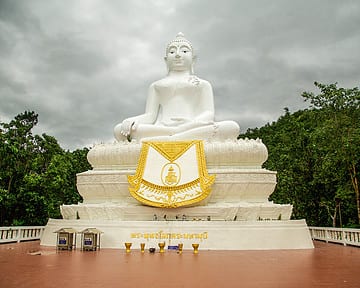 There are a handful of things to do here. You can relax in the hot springs, swim by some waterfalls, or explore the surrounding area on a moped. We especially loved our moped drive around the countryside. It had very little traffic, the sights were beautiful and it felt safe. Read Pai, Thailand in 24 hours for more on how to spend your day.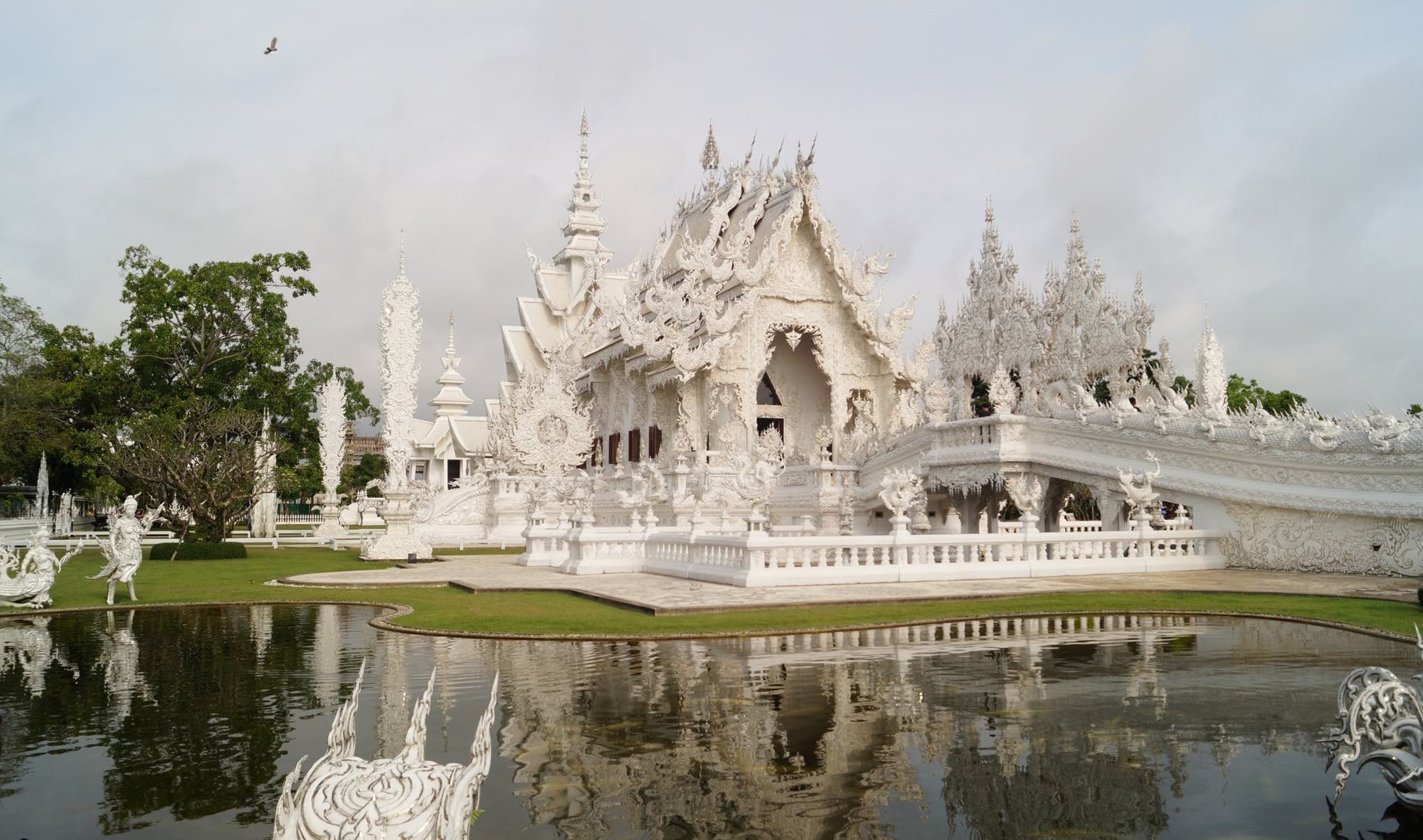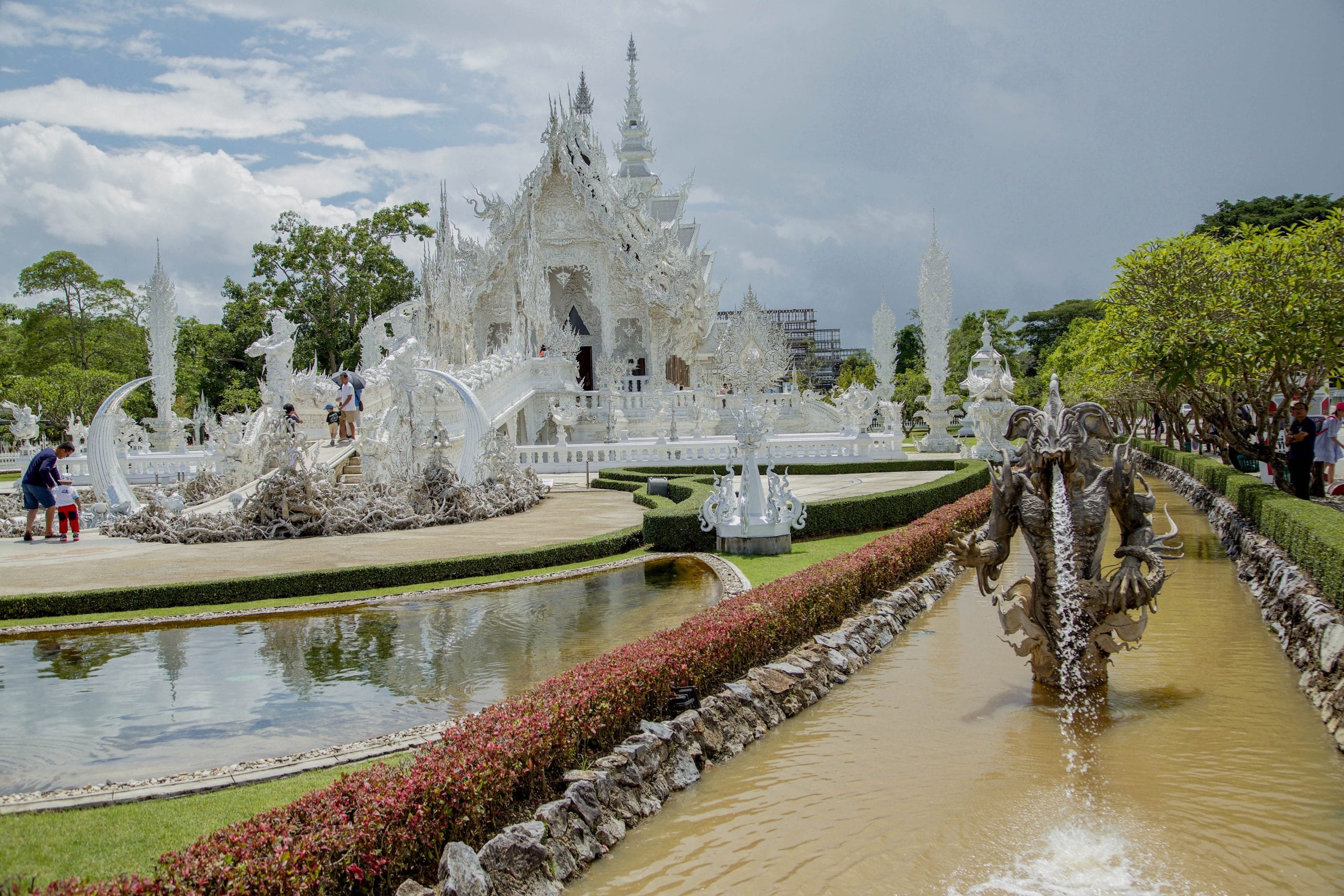 Chiang Rai is known for its famous white temples. It's about 3 hours from Chiang Mai. We only stopped here because we were on our way to the Thailand/Laos border as we were about to embark on the 2 day slow boat journey to Luang Prabang. The white temple sure was beautiful and smack dab in the middle of the city.
Day 6: Chiang Mai/Elephant Sanctuary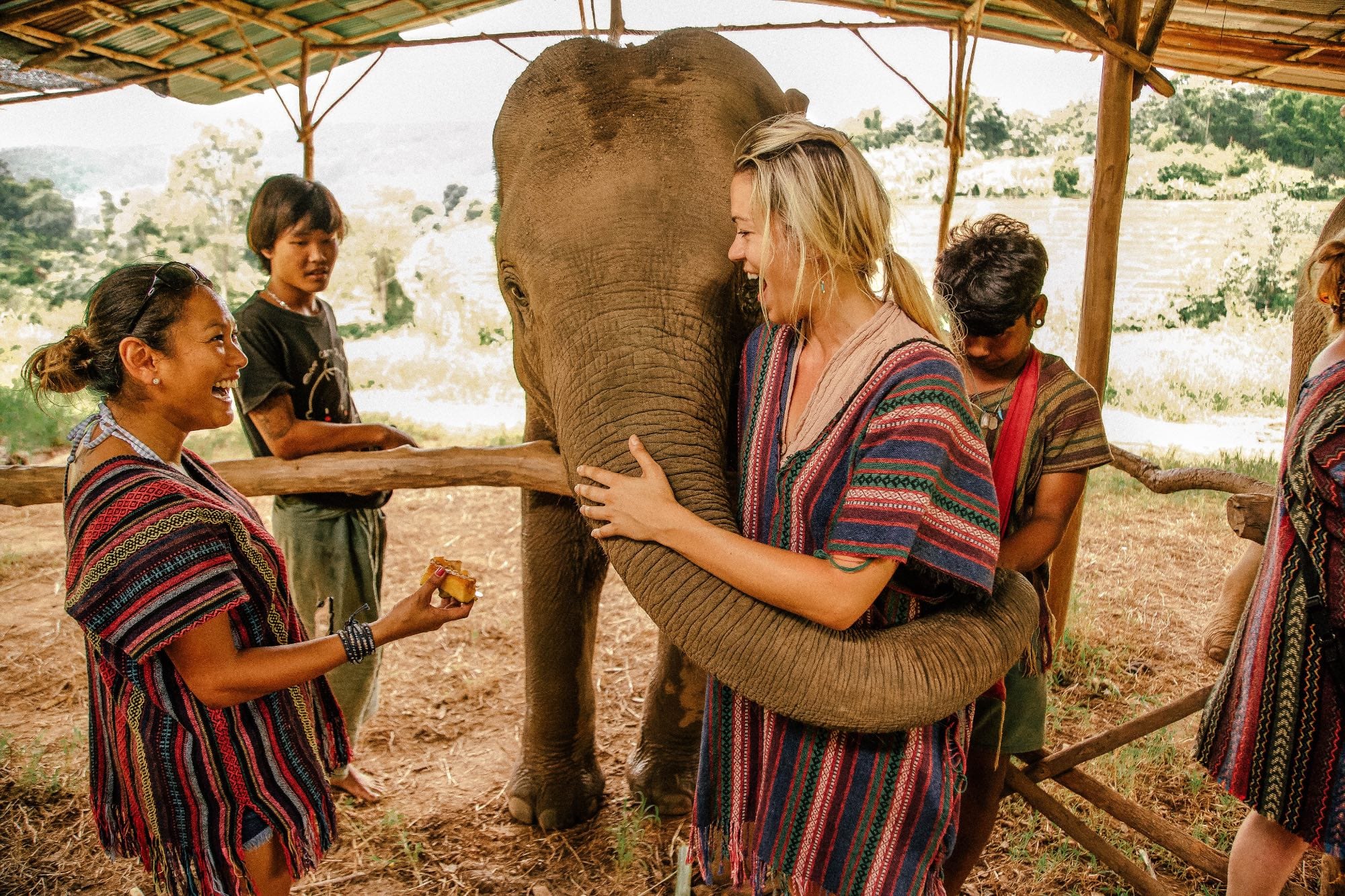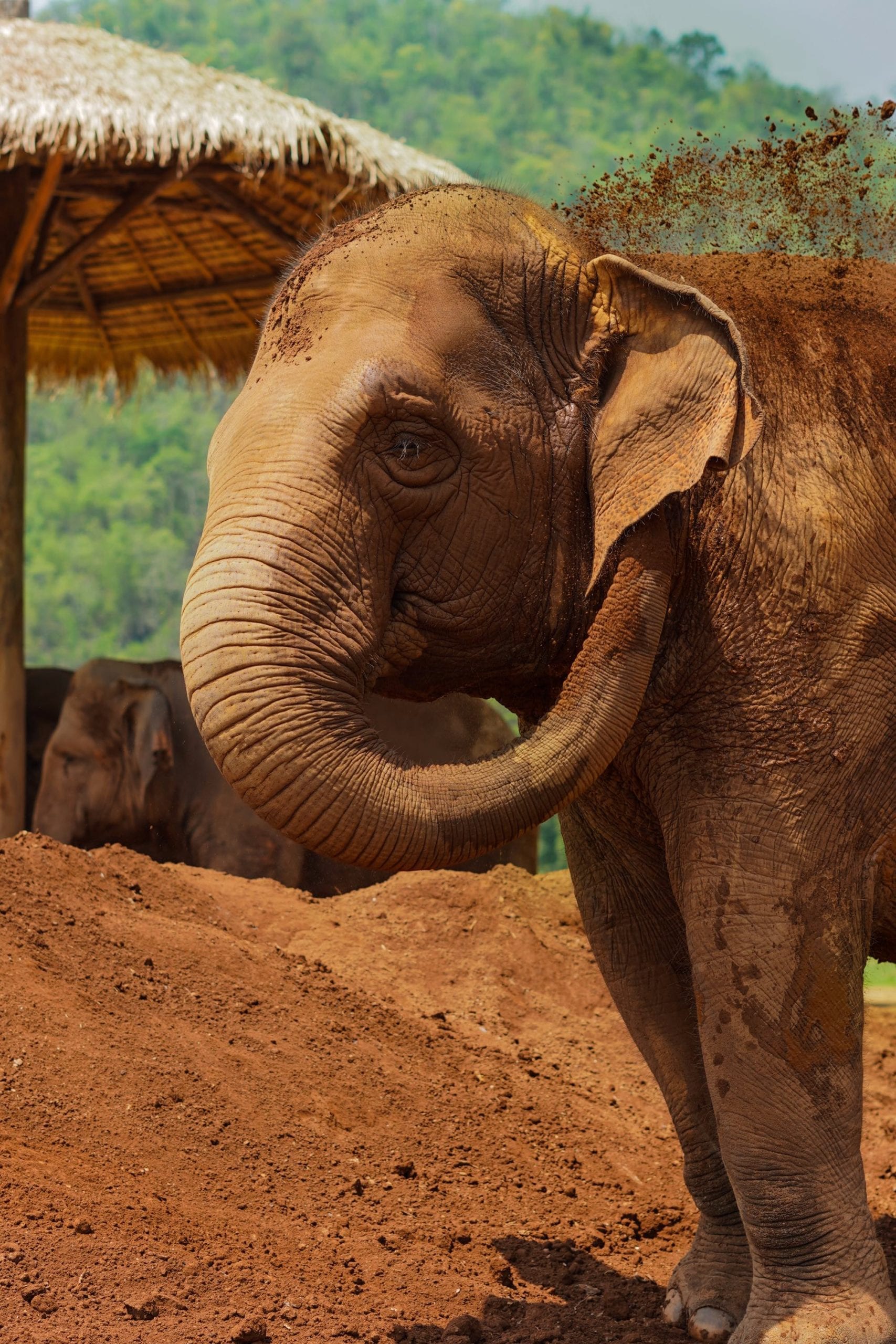 Today is the day you've been looking forward to, you get to hang around some elephants. I specifically wanted to spend a day hanging out with some elephants that's why I was excited about visiting Chiang Mai on my Thailand itinerary.
A typical tour at a elephant nature park will let you spend the day bathing, feeding, and walking the elephants on their farm. This excursion is pricier than most in terms of Thailands budget. It'll cost over $100 USD's. Choosing the right place is an important factor because you want it to be an ethical place. Meaning the elephants don't get abused, ridden, or chained up.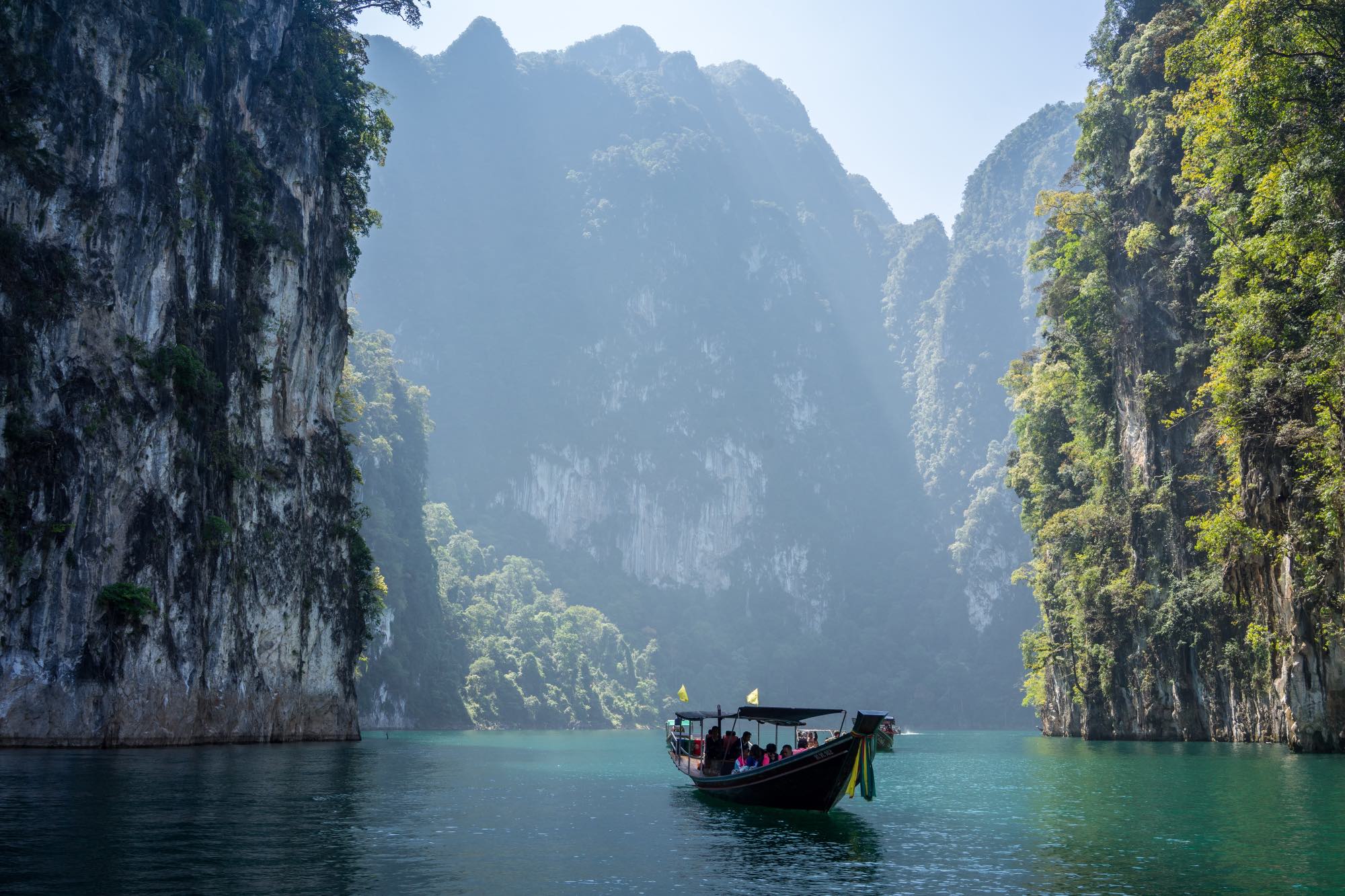 On this Thailand 10 day itinerary we're gonna spend our time in the islands. My favorite islands down here are the Phi Phi Islands, Krabi is a rock climbers paradise and Phuket has the action. Flights from Chiang Mai to Phuket are reasonably priced and usually have to connect through Bangkok. You'll want to book this flight in advance so your time is best utilized.
Pick an island that suits you and stay here for 3 days. It's the tail end of your 10 day trip to Thailand and a vacation isn't a vacation until I've been able to relax. Plus jumping around from one island to the next in a matter of days doesn't leave much time for you to actually get a feel of the place.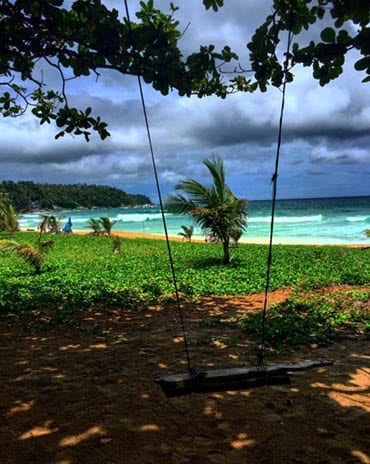 Phuket is Thailand's largest island. Many people pass through Phuket on their way one of the southern islands. If you're looking to surf there are breaks here and the best time for this is during rainy season. I usually stay here a night or two when traveling to the islands. There are plenty of bars, cafes, restaurants and nightlife to keep you busy for weeks! Make sure you check out Old Town and James Bond Island when you are here.
The Phi Phi Islands are place to come relax and chill during the day then live it up at night. The Phi Phi Islands became popular from the movie "The Beach" featuring Leonardo DiCaprio. They have became so popular that "the beach" shuts down to give the reef time to heal since the reef has been hurt due to over tourism. More about the Phi Phi Island below.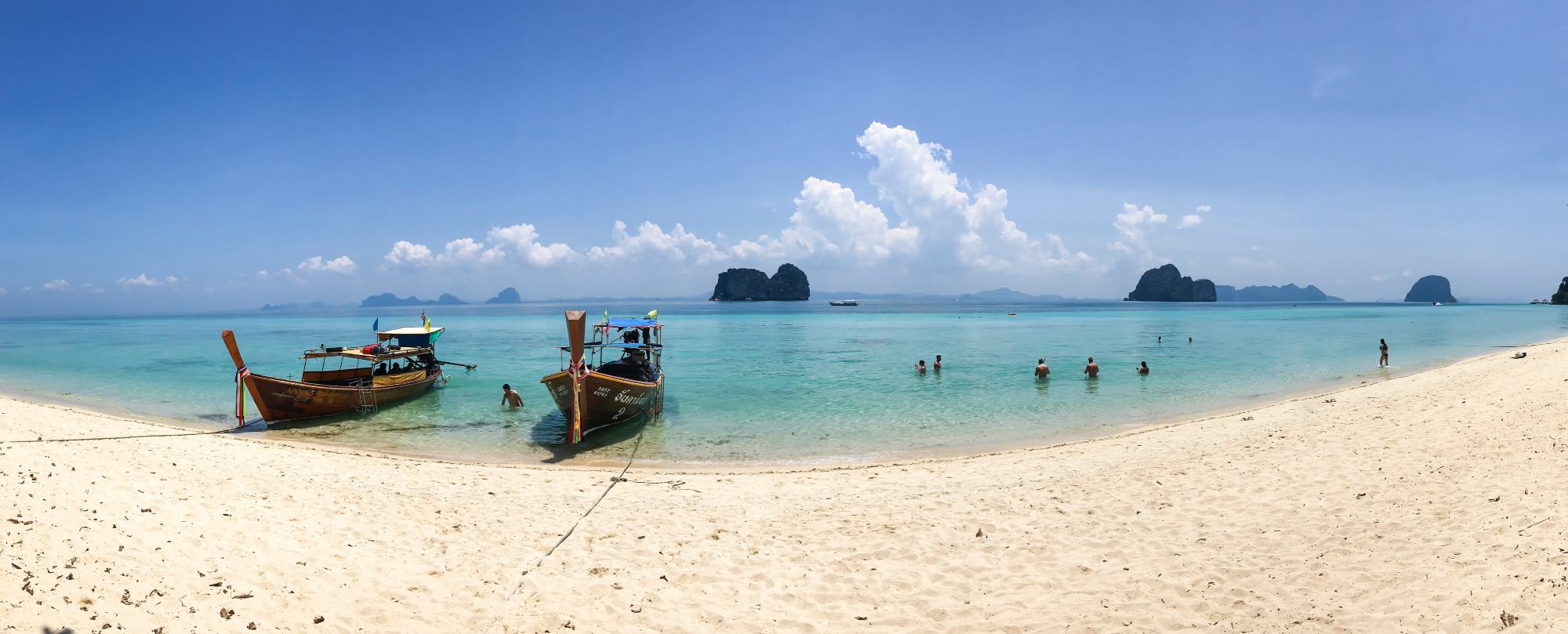 Ko Lanta has beautiful long beaches and great snorkeling and diving nearby. This is a popular family friendly island. Every March Ko Lanta celebrates its heritage at the Laanta Lanta Festival over the course of 5 days.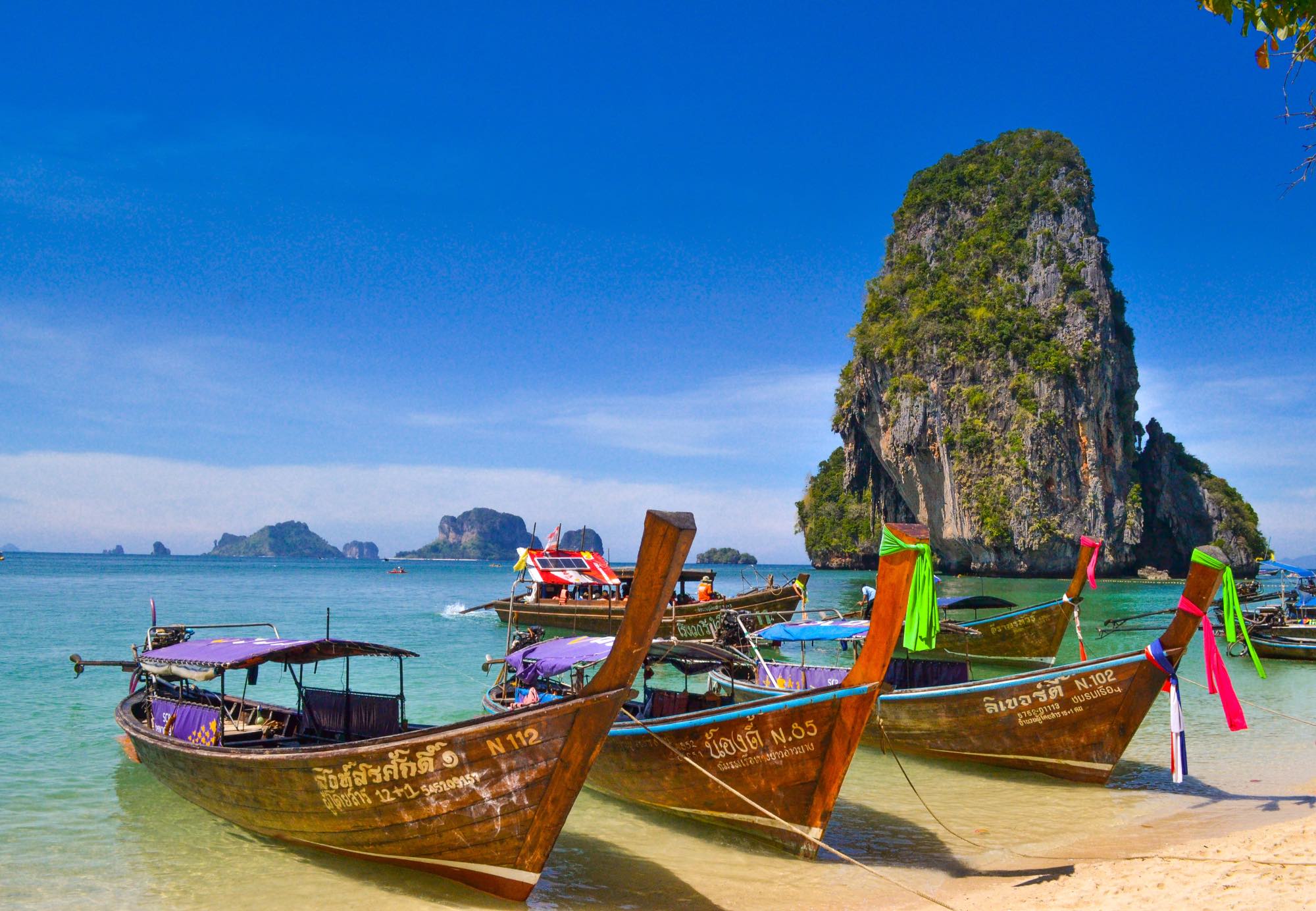 Krabi is a small town on the southwest coast of Thailand. There isn't much to Krabi town but you can find budget accommodations and it's a popular jump off point to visit the nearby islands such as Ko Phi Phi and Ko Lanta. Railay beach is also about 45 minutes away and is a rock climbers paradise. The mangrove swamps are also nearby here and a popular activity when staying in this area.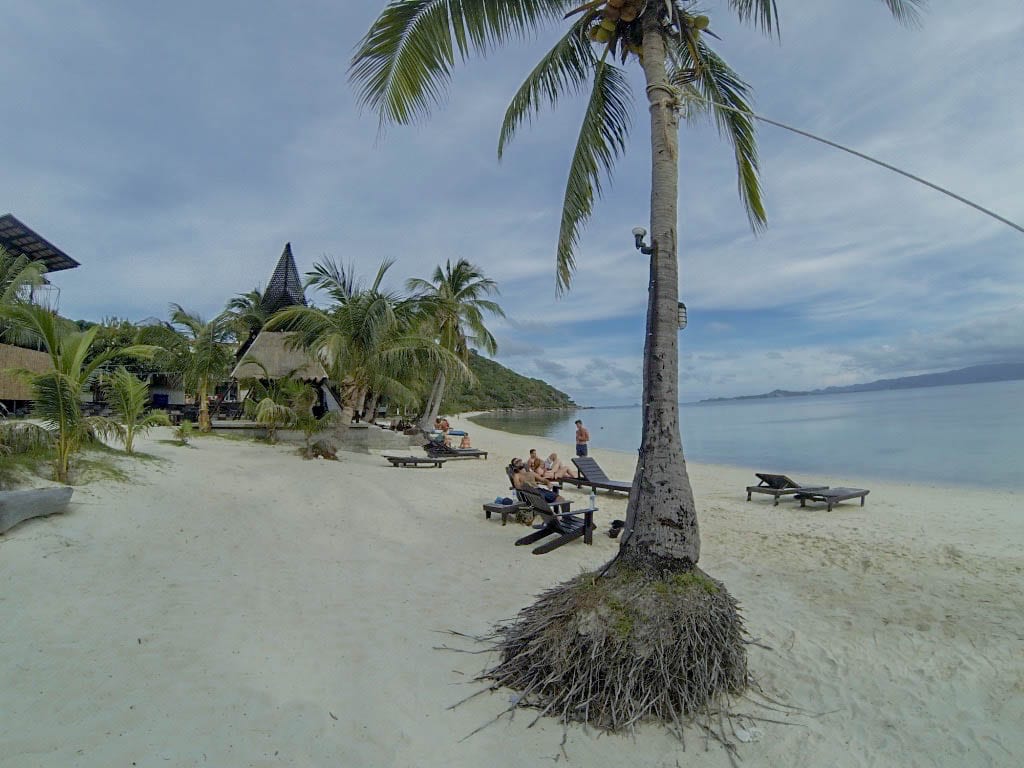 This is the island that holds the legendary Full Moon Party every month. If you don't mind sharing the beach with 10,000 other backpackers then you'll want to book your accommodations for this in advance no matter what season you're traveling in. Most places also require you to stay at least 3 nights so having a place on the night of only isn't usually an option. You can stay on a neighboring island such as Koh Samui and book a ferry ride to and from Koh Pha Ngan which is what we did when we came here.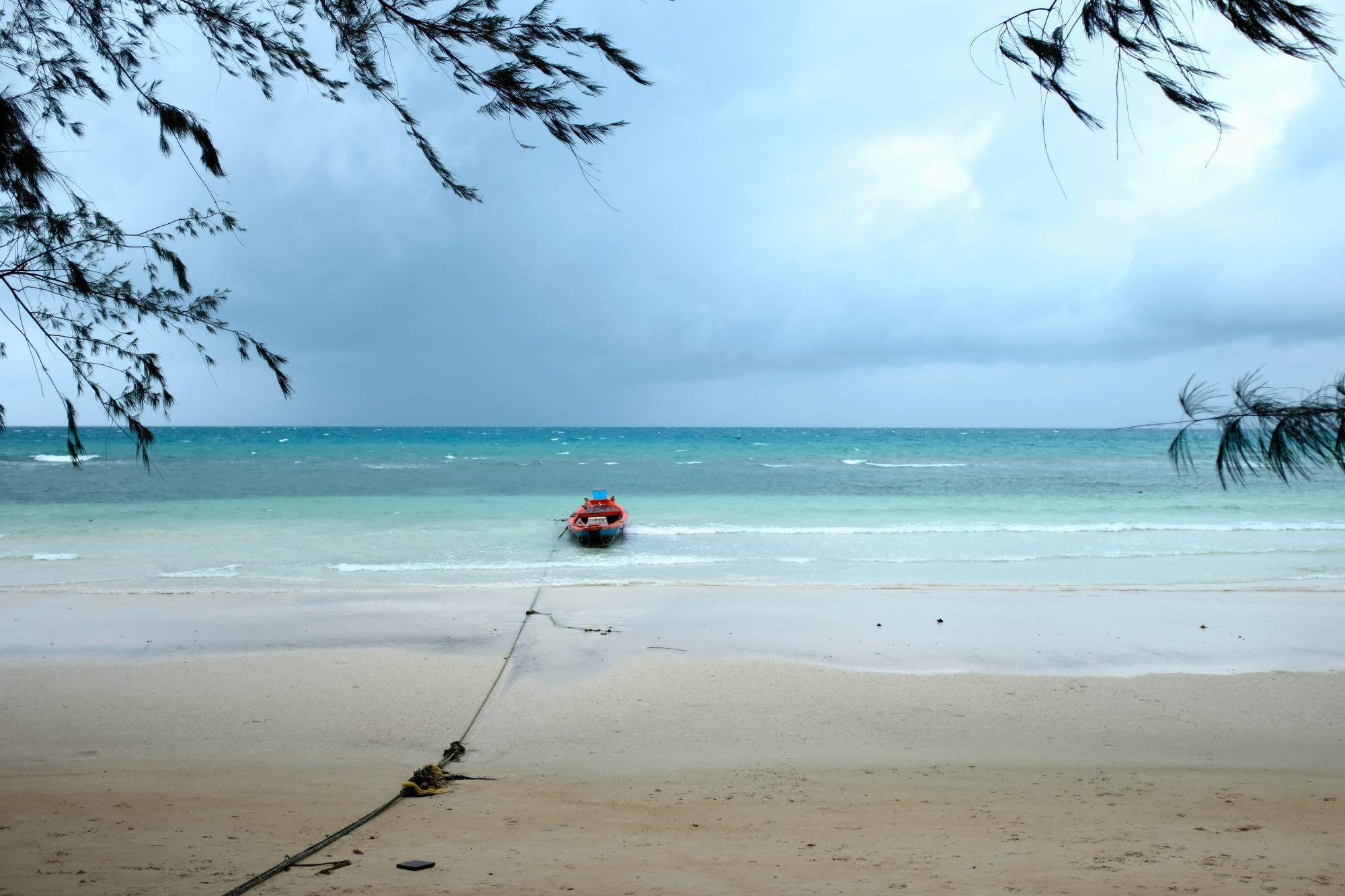 Ko Tao is known for its diving. There is a wide selection of dives close to the island and the prices are cheaper than most if you're looking to get a certification. There are several dive companies that offer certification on the island. Check out dive shops here.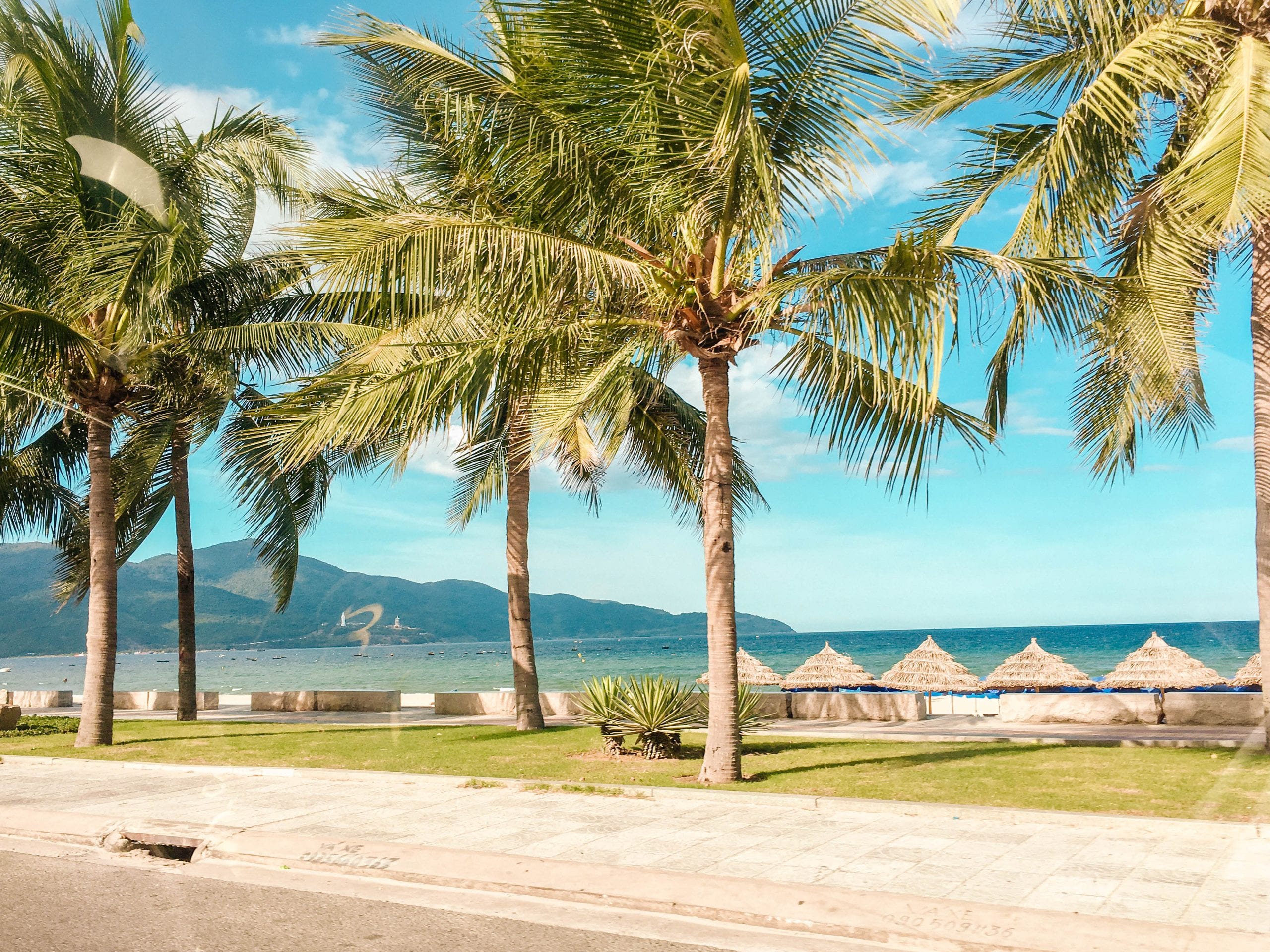 TKoh Samui attracts all types of visitors, from the frugal backpacker to the luxurious tourist. Koh Samui is known for its beautiful beaches and it is big enough that you feel the crowds. We came here for the Full Moon Party on Koh Pahgnan and took the ferry over. We spent our days lounging in our posh hotel and driving around the island on our moped. The weather was perfect and there were more than enough beaches and temples to check out.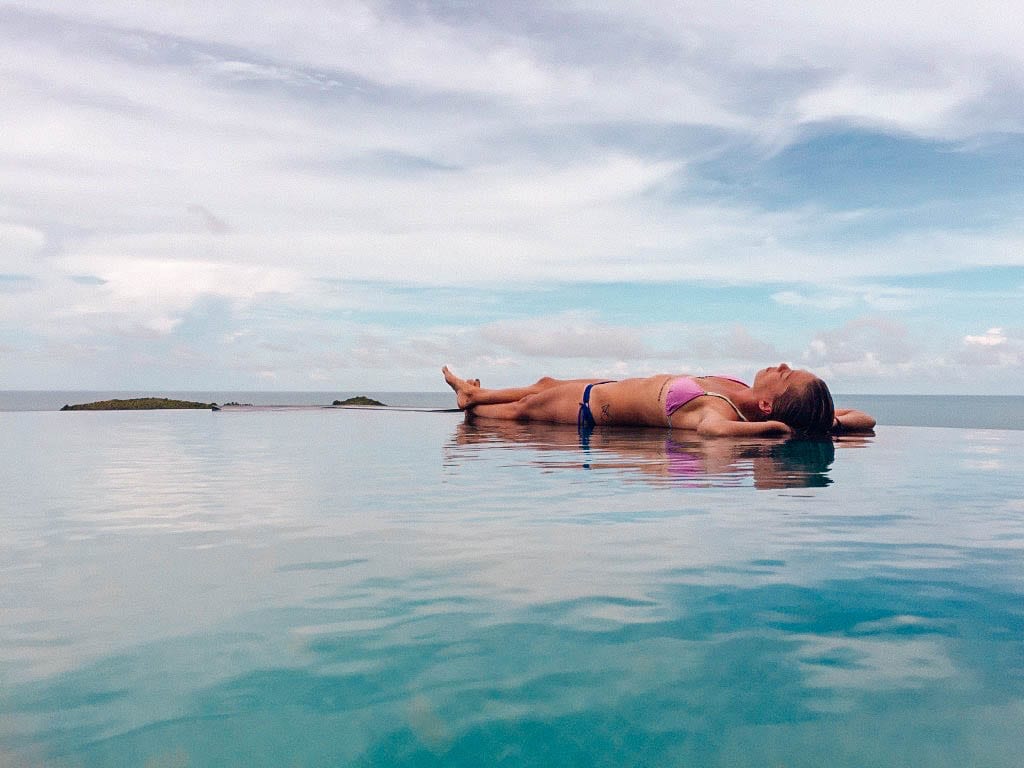 WHERE TO STAY in koh samui
Stay at the Samui Bayside Luxury Villas . The Samui Bayside Luxury Villas has a beautiful infinity pool and sits up on a the hillside. We never wanted to leave the hotel. Pure luxury. This might be your favorite day on your 10 day Thailand tour.
Day 10: Travel Back to Bangkok
Use the day to travel back to Bangkok and have one last wild night in the city.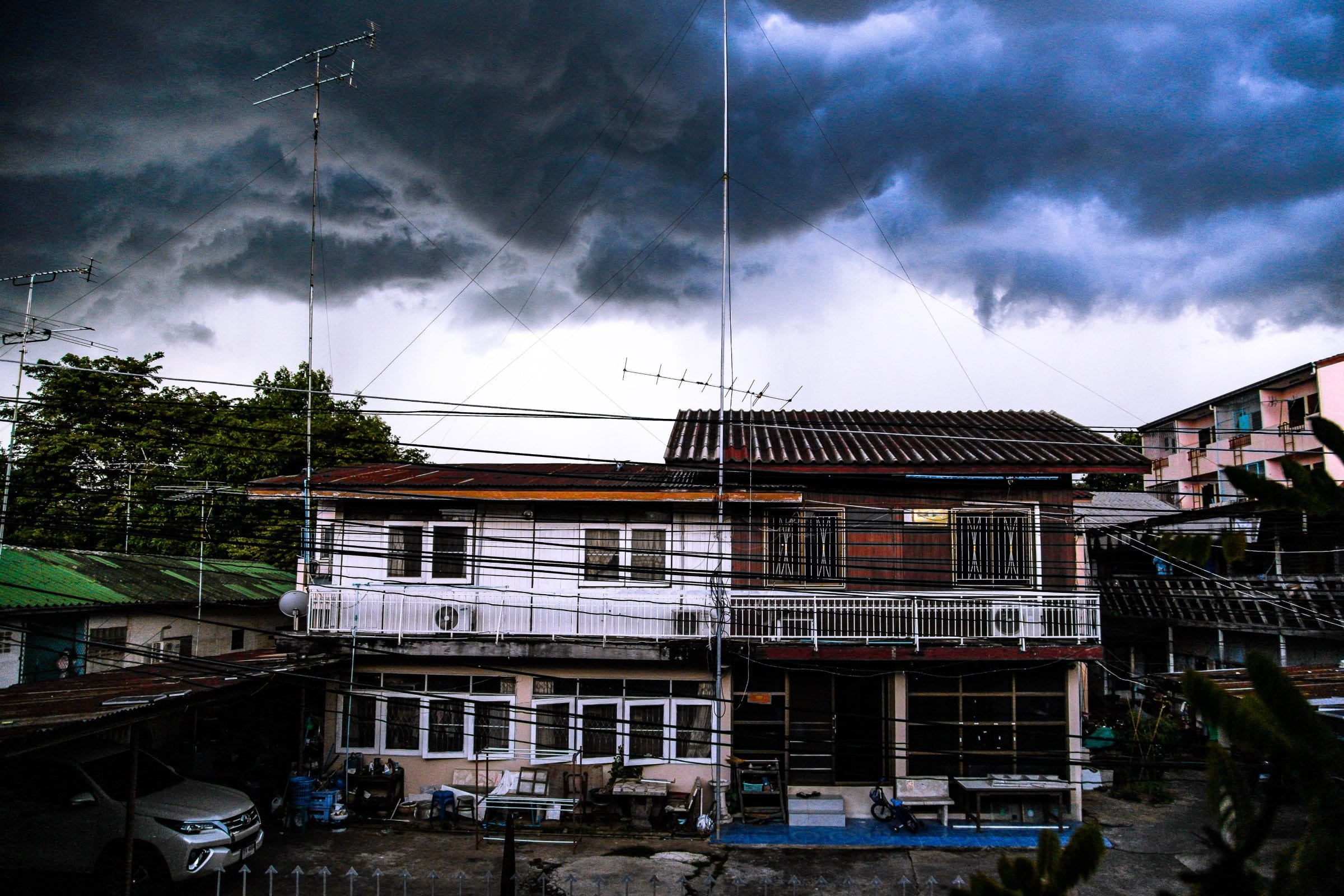 Thailand 10 Day Itinerary Survival Tips
To visit the Temples you must have your knees and shoulders covered. Bring an appropriate dress or buy a sarong to where over your shorts.

Read the Ultimate Guide to Thailand
Scams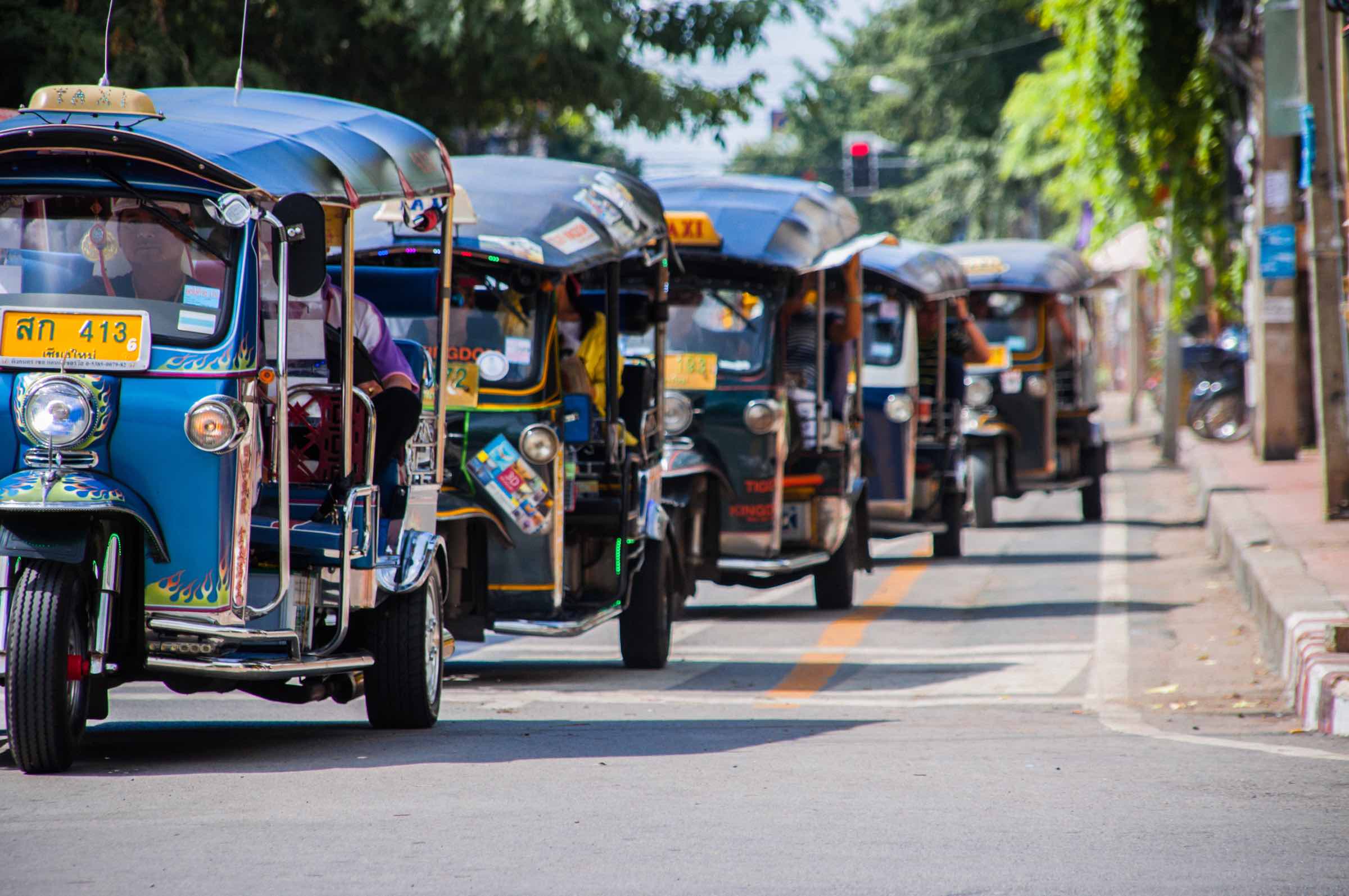 Before You Go on Your Thailand 10 Day Tour
VISA:

A 30 day visa is given on arrival.

CURRENCY:

Thai Baht is the national currency. 30 Baht is roughly 1 USD.
If you've made it this far thanks for reading!
Headed to Thailand? Check out some Guides ↓
Enjoy this Post?!?! Pin in for Later ↓