Every time I visit Thailand I head south for the islands. On my last trip to Thailand I decided to finally check out the north. The first stop was Chiang Mai, Thailands second largest city.
As soon as I stepped off the train I knew that Chiang Mai and myself were going to be life long friends. There are tons of things to see in Chiang Mai Thailand, that spending at least a week here will be a great decision.
Top Things to See in Chiang Mai, Thailand
The reasons are countless why I love this city but here are the top 10 reasons to visit Chiang Mai.
For full transparency, I have sprinkled some affiliate links in this post.  As an Amazon Associate I earn from qualifying purchases that gives me a small commission at no extra cost to you if you decided to make a purchase.  As always, I would never recommend a product or service that I didn't truely believe in.  All proceeds go to keep Jess traveling and coffee ☕️.  I thank you in advance.
10 Reasons to Visit Chiang Mai
Chiang Mai has over 300 temples. The temples are all different and all in great detail. A few of my favorite temples in Chiang Mai are Wat Chiang Man, Wat Suan Dok, Wat Chedi Luang.
For a bigger list check out the best temples in Chiang Mai by Jagsetter.
Chiang Mai is Thailand's culture capitol. You'll get to experience some of Thailands roots and get a glimpse into how the old Siam Kingdom once was.
By far one of the best things to see in Chiang Mai is the culture.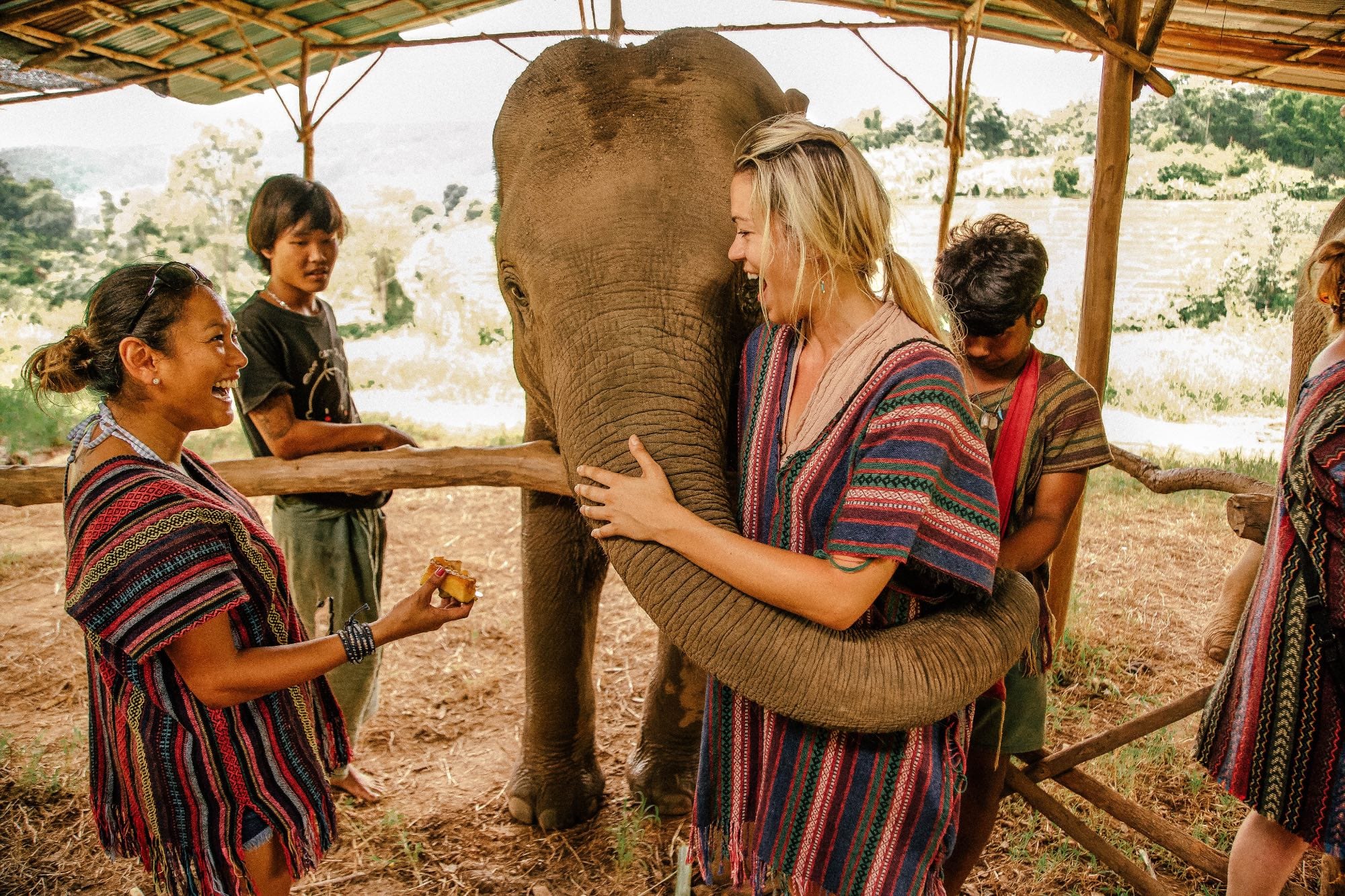 Most travelers top thing to see in Chiang Mai when visiting this city is to get up and close with an elephant. It was for me. There are many tour companies that provide you with the opportunity to hang out with some elephants for the day.
Make sure you book a tour with an elephant sanctuary that cares for the animals and does not abuse them. We only want to support the sanctuaries that protect the elephants.
Along with the abundance health food options, theres tons of smoothie shops too. Northern Thailand is filled with green mountains and misty jungles which means it produces a lot of tropical fruit. You could drink one smoothie a day for one year and still not try all the fruit combinations.
The one eyed dog pictured above is DeeDee. He's the mascot and boss of the Lucky Dog Cafe, one of my favorite smoothie spots.
After all day of exploring on your feet, you're tired and hungry, the last thing you want to do is spend more time than you need to deciding on a healthy place to eat.
In Chiang Mai, Thailand thats never a problem. Healthy food options are on every corner. There are plenty of vegan cafes and most cafes have vegetarian and organic options!
My favorite cafe I found was Nice Kitchen on Soi 6 street.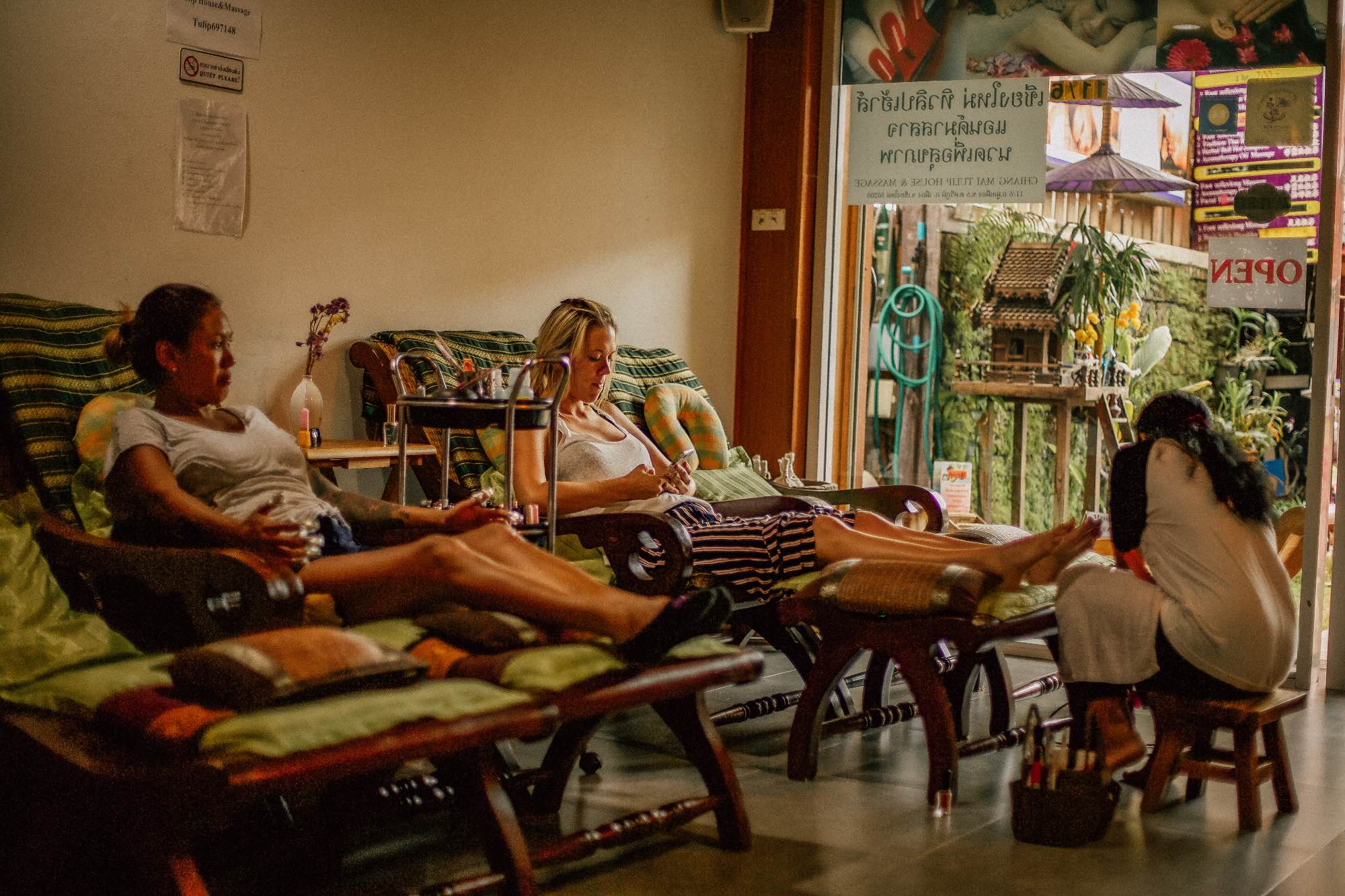 Theres nothing I love more than getting a massage after a long day of exploring. I mean its cheap and feels great to pamper yourself. Ahhh the life, theres a massage parlor left and right here.
Do yourself a favor and get one every night you are here. This is by far one of the best things to do in Chiang Mai.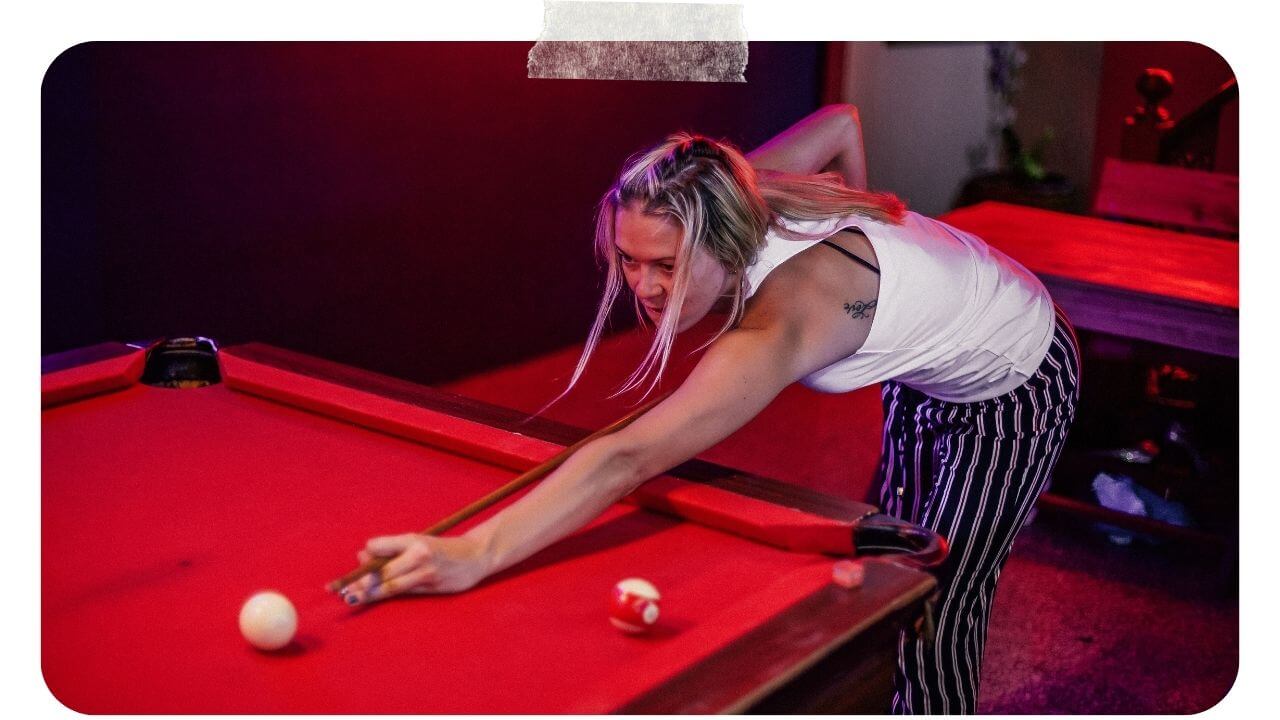 I love to play pool, especially when I travel. The nights I play pool usually end up being the most memorable because we end up hanging out with the locals. In Chiang Mai pool tables are littered every where throughout the city.
Plus I think everyone should be able to shoot a good game of pool.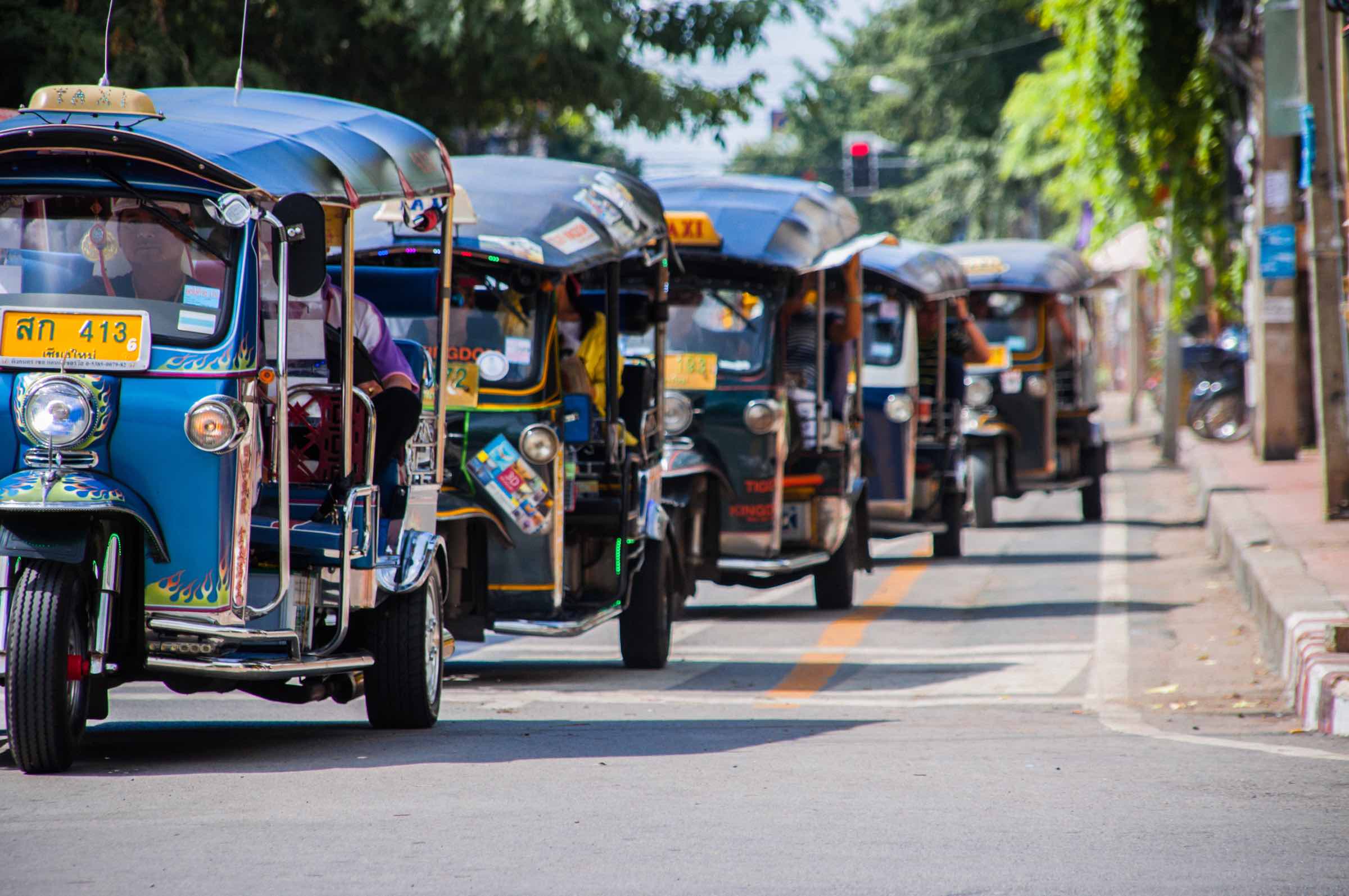 One thing I noticed immediately was that you could get food ToGo in most every restaurant. And most of the restaurants have an eco friendly option for the take out boxes like wrapped in papaya leaves.
I love having the convenience of getting food ToGo and be able to eat it at my hotel while I work on my computer. Its like room service but on a budget and with more options.
There's always a market happening in Chiang Mai. Sunday Market, Saturday Market, Night Bazaar, Sompet Market, Muang Mai Market, and Chang Puak Gate Market just to name a few.
Opt for a Thai cooking class made with the fresh produce found at one of the many markets in Thailand. If you love a good meal, this is a fun thing to do in Chiang Mai.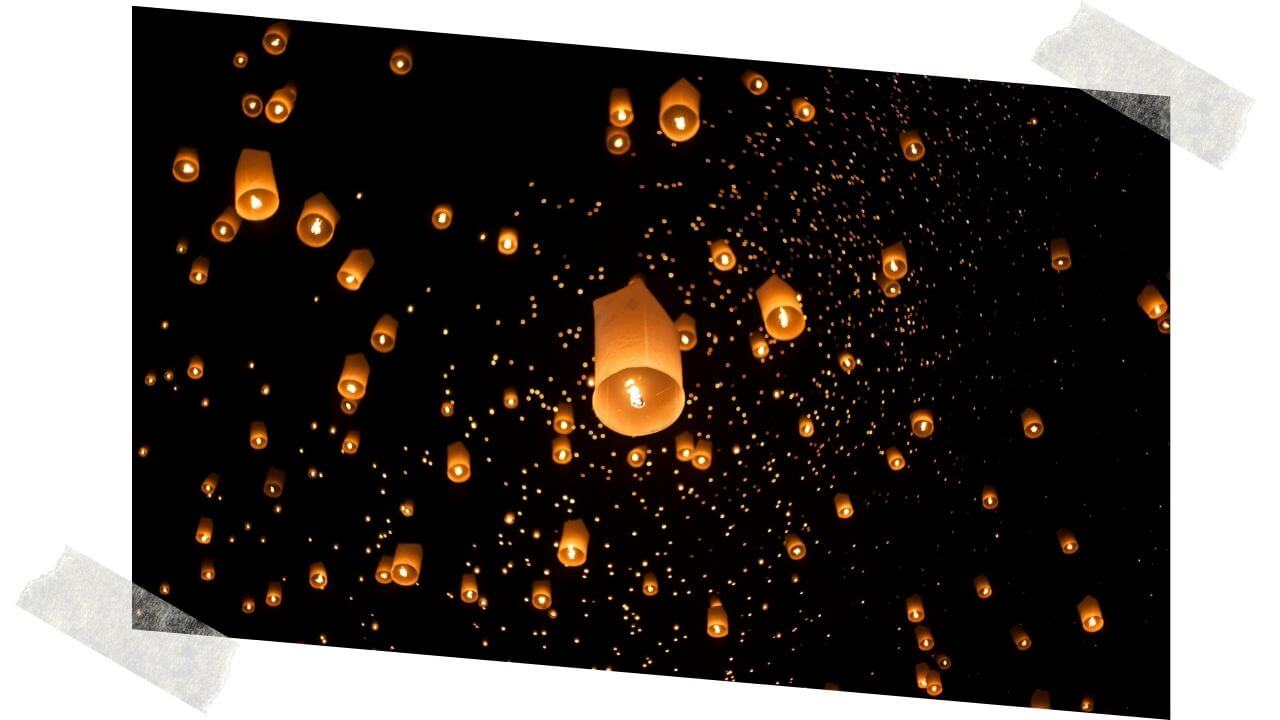 Loi Krathong and Yi Peng are probably the most famous Chiang Mai festivals of all them all. Its when a thousands of flame-powered Chinese lanterns are let go into the night sky until they look like stars sprinkled through the night sky.
Enjoy this Post?!?! Pin in for Later ↓